More than 30 Valentine's Day Recipes! Homemade chocolate truffles, heart-shaped marshmallows, slow cooker lava cake, white chocolate mouse, and more! There is something for your loved ones on this list.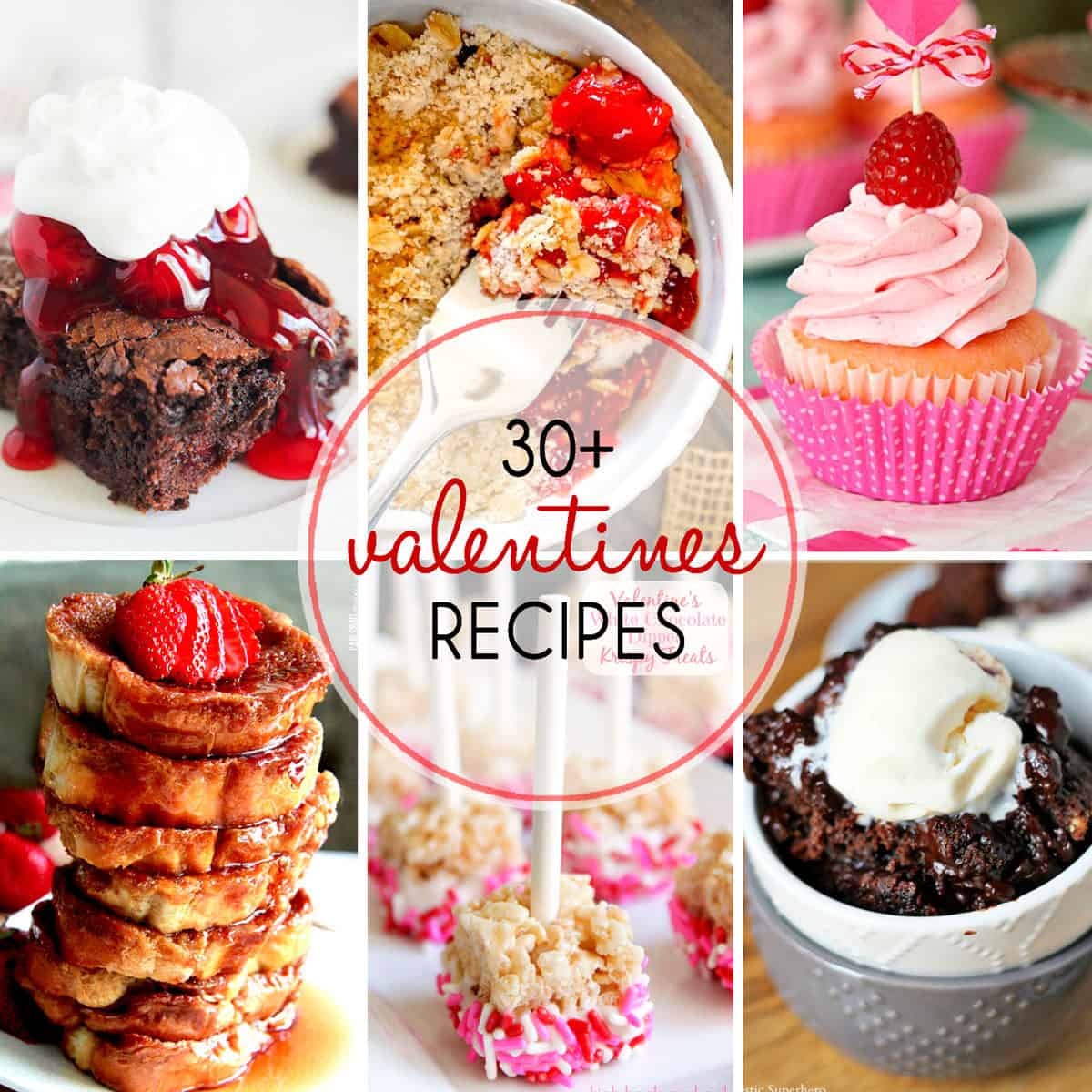 I am not usually a big planner, but thanks to a group of friends in the blogging community, I am here today with more than 30 mouth-watering Valetine's day recipes! I guarantee there is something on this list that you can share with your loved ones this February.  To begin with, these melt-in-your-mouth homemade chocolate with champagne and brandy which I had adapted from Ottolenghi: The Cookbook.
Not included here, but still so worthy of trying are: this very Mediterranean chocolate treat, almond stuffed dates covered in chocolate, and my gooey Nutella brownies with caramel and walnuts.
Here are 30 + Valentine's Day Recipes:
Homemade Chocolate Truffles with Champagne and Brandy

Overnight Creme Brulee French Toast

Slow Cooker Chocolate Lava Cake

Deep Dish Chocolate Chip Cookies for Two

White Chocolate Mousse with Raspberry Sauce

Pink Velvet Raspberry Cupcakes

Chocolate Raspberry Pots de Creme

Strawberry Cheesecake Chocolate Crepes

Chocolate Blackberry Cheesecake Trifles


Dark Chocolate Espresso Mousse

Easy Chocolate Mousse


Monster Sweetheart Cookies

Red Velvet Brownies


Valentine's White Chocolate Dipped Krispy Treats


Gluten Free Red Velvet Brownies for Two

Double Peanut Butter Lava Cakes


Red Velvet Cheesecake Gelato

Chocolate Peanut Butter Pink Scones


Valentines Cookie Stacks

M&M Valentine Blondies


Red Velvet Cheesecake Bars

Flourless Chocolate Cake


Valentine's Day Chocolate Molded Rice Crispy Treats

Carlsbad Cravings
AttachmentsJan 15 (4 days ago)