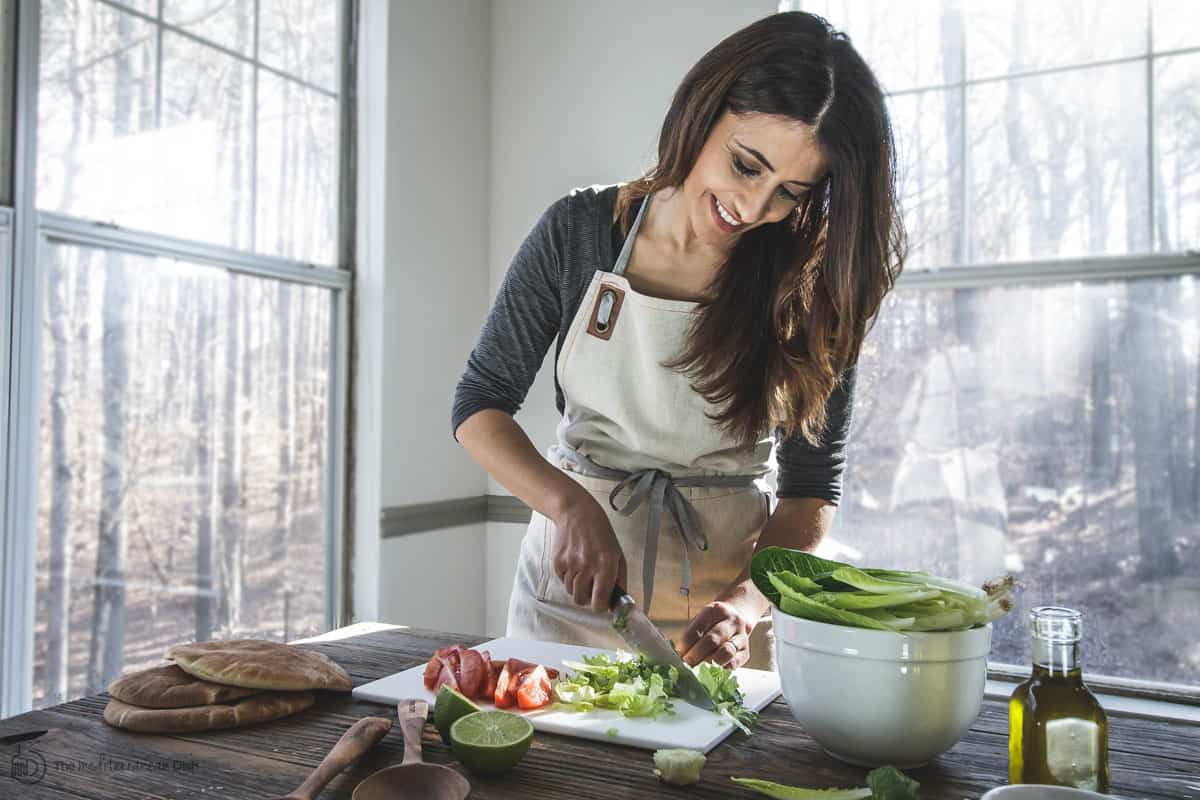 Hi! I'm Suzy. So glad to have you here!
I am a true daughter of the Mediterranean, born and raised literally blocks away from the Mediterranean shores in Port Said, Egypt. Port Said stretches 19 miles across the Mediterranean Sea; just short hours away from places like Morocco, Lebanon, Israel, Turkey, Greece, and Italy. It is also a strategic port, Egypt's main gateway to the Red Sea and the Middle East. I consider myself blessed having grown up in a vibrant part of the world that has allowed me to develop culinary passions far beyond my hometown's cuisine.
Watch The Mediterranean Dish Trailer
My mom loved to cook, and we always had guests over. Picture gatherings like in the movie My Big Fat Greek Wedding. Yup, that was my family's home–loud and abundant with people and food. My best memories of home definitely include people and food.
Hospitality is not unique to my parents. People of the Mediterranean, from Europe to North Africa and the Holy Land, are known for their passion for good food and their gracious hospitality. And I so hope this blog will show a glimpse of that. We won't have the sandy beaches here, but we will surely celebrate wholesome, bold flavors of that wonderful part of the world!
Do I have a cookbook in the works? Mum's the word! But for now, you can grab a copy of Mediterranean Eating, a special issue I collaborated on with Mother Earth News!
What else can I tell you about me? Other than cooking and writing, I enjoy yoga, Cross Fit, and travel. Some favorite places I visited in the last few years: France, Germany, Greece, Turkey, Switzerland, Jordan and, of course, all over Egypt. Hoping to add more fun destinations to the list!
Currently, my small family of four lives in the greater Atlanta, Georgia area where The Mediterranean Dish is also headquartered.
Thank you again for being here! Please check out the About The Mediterranean Dish page, you'll find more information about the recipes and more resources to guide you on your cooking journey!
From the heart,
Suzy