Glad to see you here!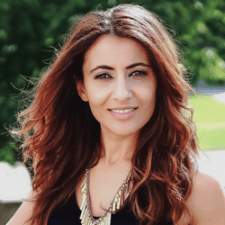 I'm Suzy. My roots are the shores of the Mediterranean. Welcome to my kitchen! I'm all about simple modern recipes with bright Mediterranean flavors. Life is too short for bland and boring, right? My cooking is guided by three Mediterranean values: eat with the seasons, use whole foods, and above all, share. Let's make something delicious!
More About The Mediterranean Dish...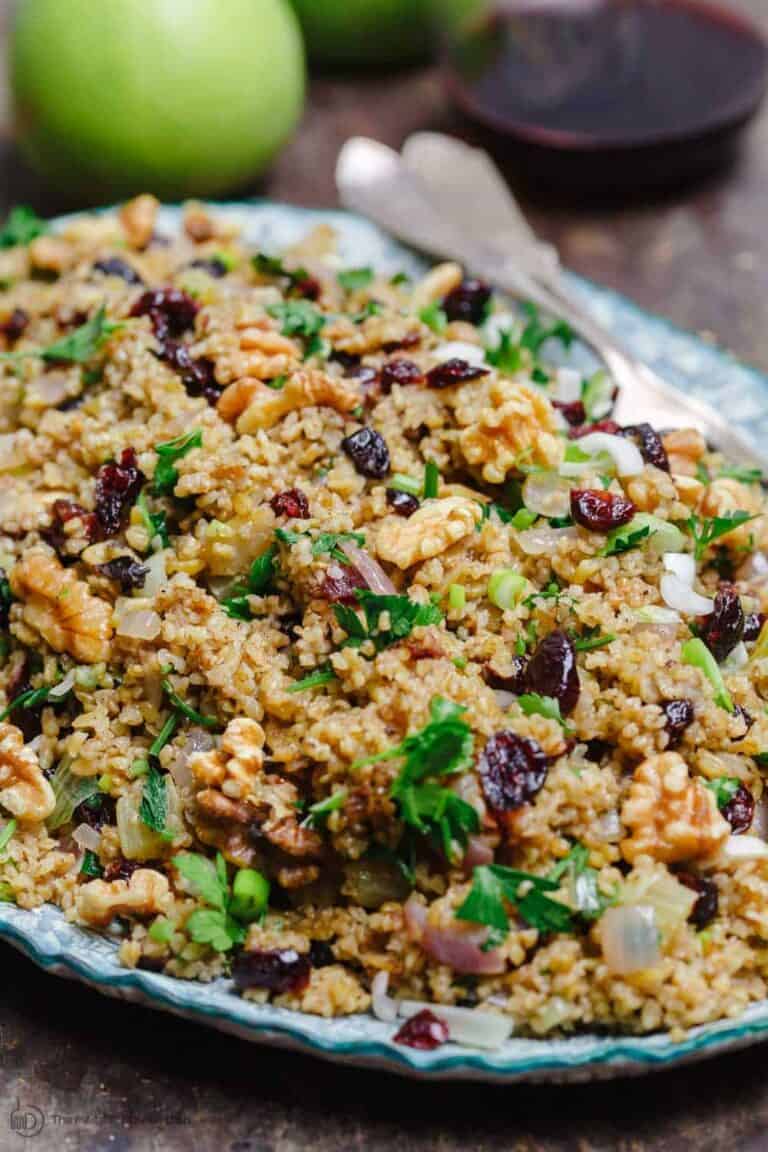 This all-star freekeh recipe turns the ancient Mediterranean superfood into a festive vegan side dish or a Thanksgiving stuffing! If you haven't tried smoky, nutty freekeh before, you're in for a treat. With cranberries, apples, warm Mediterranean spices and fresh herbs, this freekeh will surprise your taste buds in the best way possible. (Vegan) When it comes to special dinners and holiday … Read More...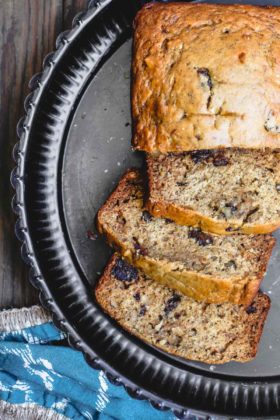 Skip the butter and sugar and try this healthy olive oil banana walnut bread that is naturally sweetened with honey and dates! The few ingredient tweaks here make an excellent, reduced-guilt banana bread. But don't worry, this lower-calorie version is every bit as indulgent, moist and satisfying! Be … Read More...