Glad to see you here!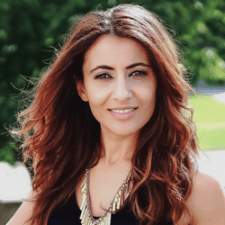 I'm Suzy. My roots are the shores of the Mediterranean. Welcome to my kitchen! I'm all about simple modern recipes with bright Mediterranean flavors. Life is too short for bland and boring, right? My cooking is guided by three Mediterranean values: eat with the seasons, use whole foods, and above all, share. Let's make something delicious!
More About The Mediterranean Dish...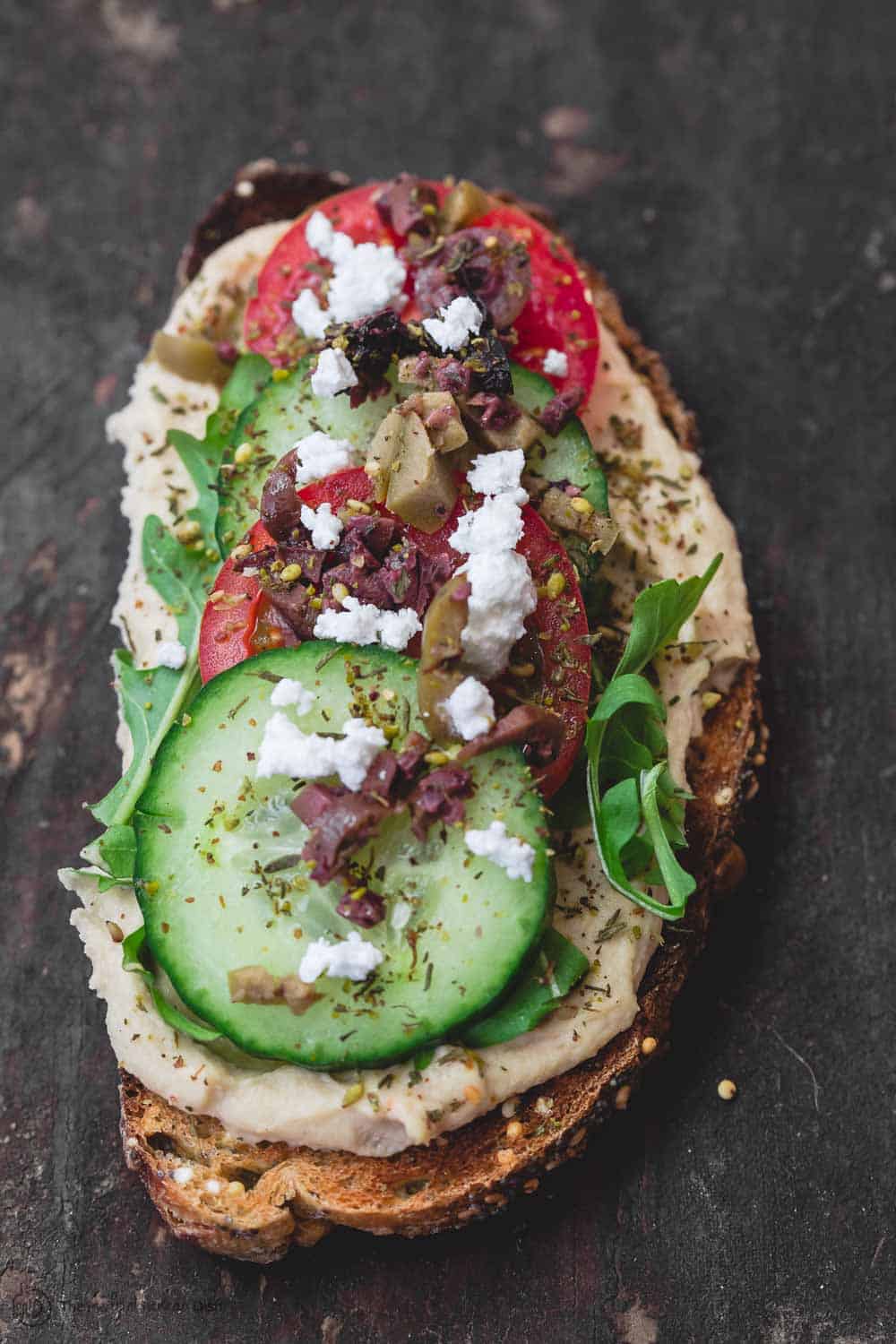 In my book, a savory breakfast toast--Mediterranean-style, of course-- is the perfect way to start the day! Loaded with hummus, veggies and other Mediterranean favorites, it is a healthy,  nutrition-packed and super satisfying breakfast...plus, DELICIOUS! Be sure to check out all my tips and ideas for the perfect savory breakfast toast. This post is brought to you by Sabra. A few weeks back, … Read More...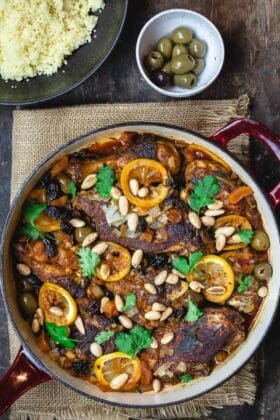 This right here is the BEST Moroccan Chicken recipe you will find! Super succulent, fall-off-the-bone tender chicken stew w/ warm Moroccan spices, lemons, olives & dried fruit. No ordinary chicken dinner, this easy one-pot wonder will surprise your taste buds in the best way possible. Be sure to … Read More...