Glad to see you here!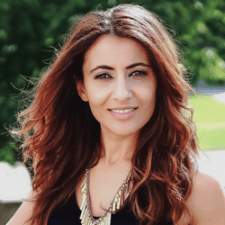 I'm Suzy. My roots are the shores of the Mediterranean. The sea's riches, and my family's fondness for big gatherings, created in me a passionate cook. My easy and approachable recipes follow the values of the Mediterranean diet: eat with the seasons, use whole foods, and above all, share. Welcome to my kitchen!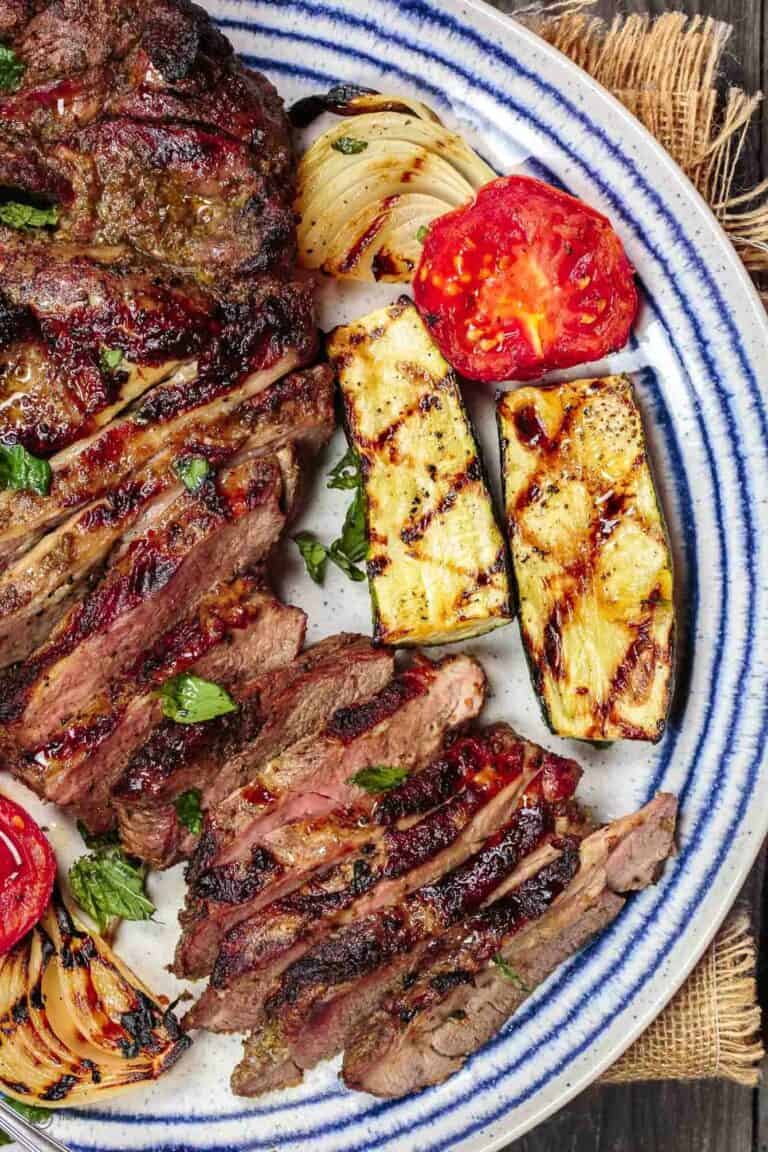 The perfect Mediterranean summer feast: Garlic-herb marinated grilled lamb with mint pesto...Plus, favorite Mediterranean sides and salads to serve along! I am honored to partner with the American Lamb Board to bring you this post! We're hanging out in the Eastern Mediterranean today, where I get my love of lamb from…and where, before there was chicken, lamb had been the meat of … Read More...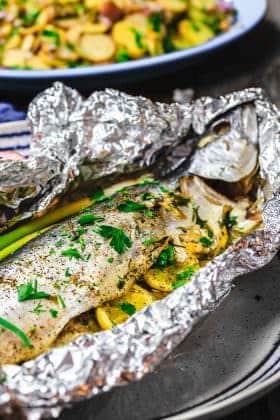 Simple oven-roasted Spanish Mackerel recipe, prepared Mediterranean-style with garlic, fresh herbs, and olive oil. Working on this Spanish Mackerel recipe reminded me of childhood visits to Port Said's Souk El Samak (fish market). The souk was basically an entire square of narrow streets … Read More...