Glad to see you here!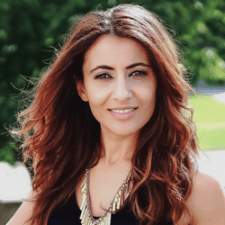 I'm Suzy. My roots are the shores of the Mediterranean. The sea's riches, and my family's fondness for big gatherings, created in me a passionate cook. My easy and approachable recipes follow the values of the Mediterranean diet: eat with the seasons, use whole foods, and above all, share. Welcome to my kitchen!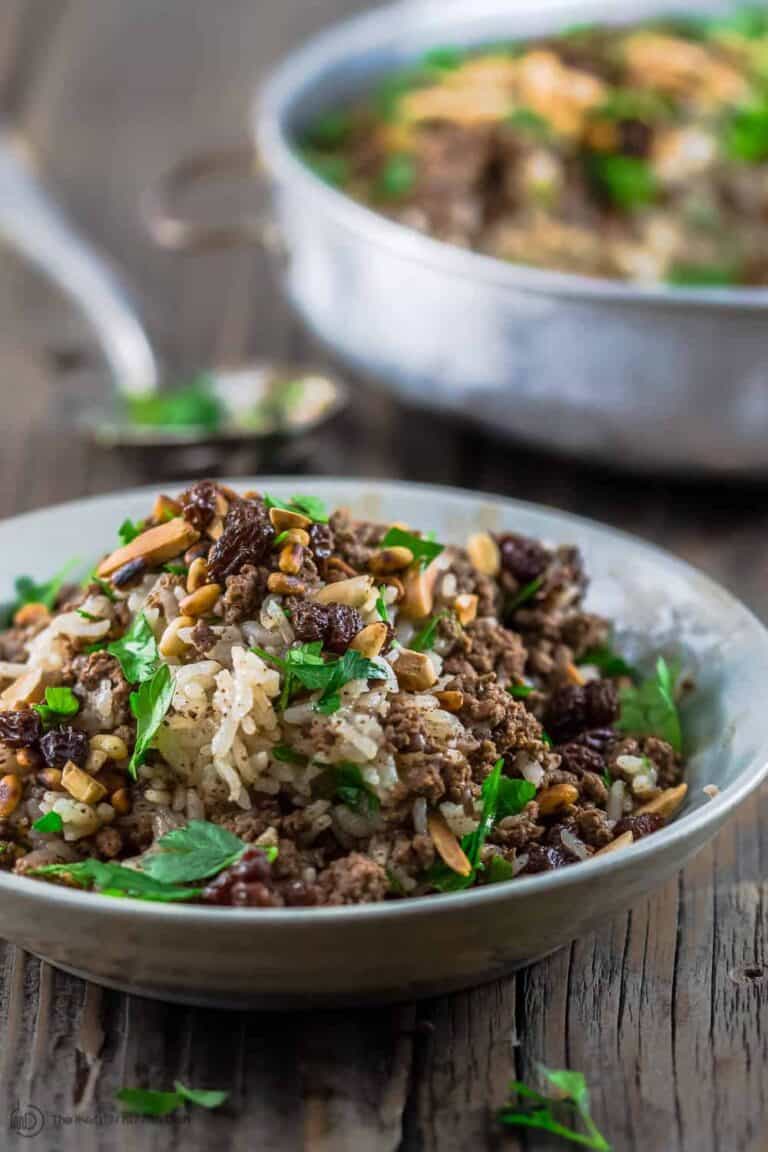 Loaded Lebanese Rice with ground beef, nuts and raisins. Not your average rice! Step-by-step photos below the recipe. In our household, this Lebanese rice has been lovingly named, "dirty rice." It is more properly known throughout the Middle East as hashweh, which literally means stuffing or stuffed. To be fair, this Lebanese rice is anything but an average "stuffing" to be … Read More...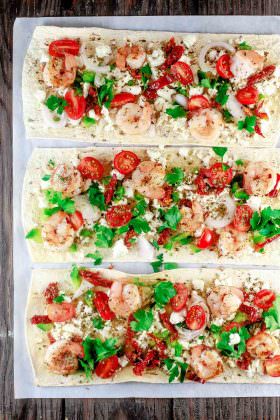 This tasty and super quick shrimp pizza on flatbread can be your answer! Weeknight dinner. After-school snack. Or, in my case, date-night-in! This is a sponsored post on behalf of  FLATOUT® FLATBREAD. All opinions are my own. I almost named this post,"the path to painless pizza!"  Because … Read More...