Glad to see you here!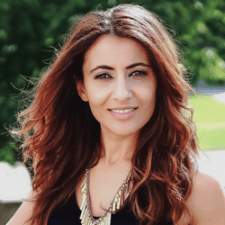 I'm Suzy. My roots are the shores of the Mediterranean. Welcome to my kitchen! I'm all about simple modern recipes with bright Mediterranean flavors. Life is too short for bland and boring, right? My cooking is guided by three Mediterranean values: eat with the seasons, use whole foods, and above all, share. Let's make something delicious!
More About The Mediterranean Dish...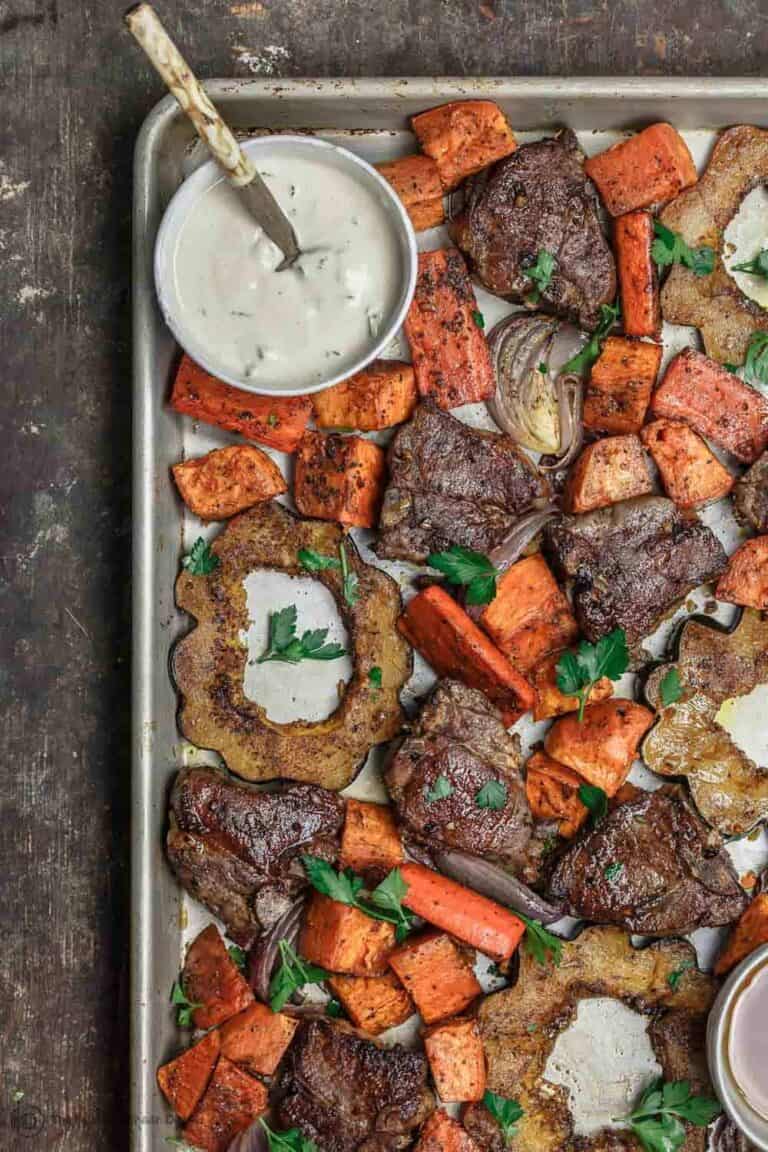 Lamb chops are a thing of beauty. Readily available and simple to prepare. If you're looking for a way to turn them into a flavor-packed meal, this Mediterranean Baked Lamb Chops with Root Vegetables is your ticket. And I'm sharing my tips and tricks for ensuring maximum flavor and perfectly cooked lamb chops. Hint: my Mediterranean garlic marinade is key! (low-carb, gluten free dinner.) We … Read More...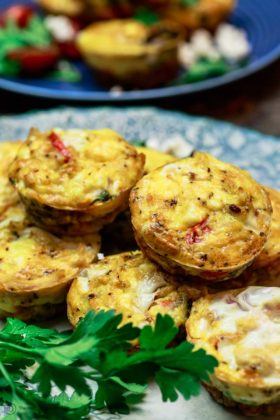 Healthy, protein-packed, low-carb, and gluten free breakfast egg muffins, loaded with Mediterranean favorites! You can prepare these ahead for the perfect on-the-go breakfast. Or serve them at your next brunch with some fun salads and sides (I have some fun ideas for you!) My family … Read More...