So glad you're here! I'm Suzy Karadsheh, a true daughter of the Mediterranean. I was born on the coast of Egypt in the bustling cosmopolitan city of Port Said, the North entrance of the Suez Canal, and just a boat ride away from places like Italy, Greece, Turkey, Lebanon, Palestine and Israel.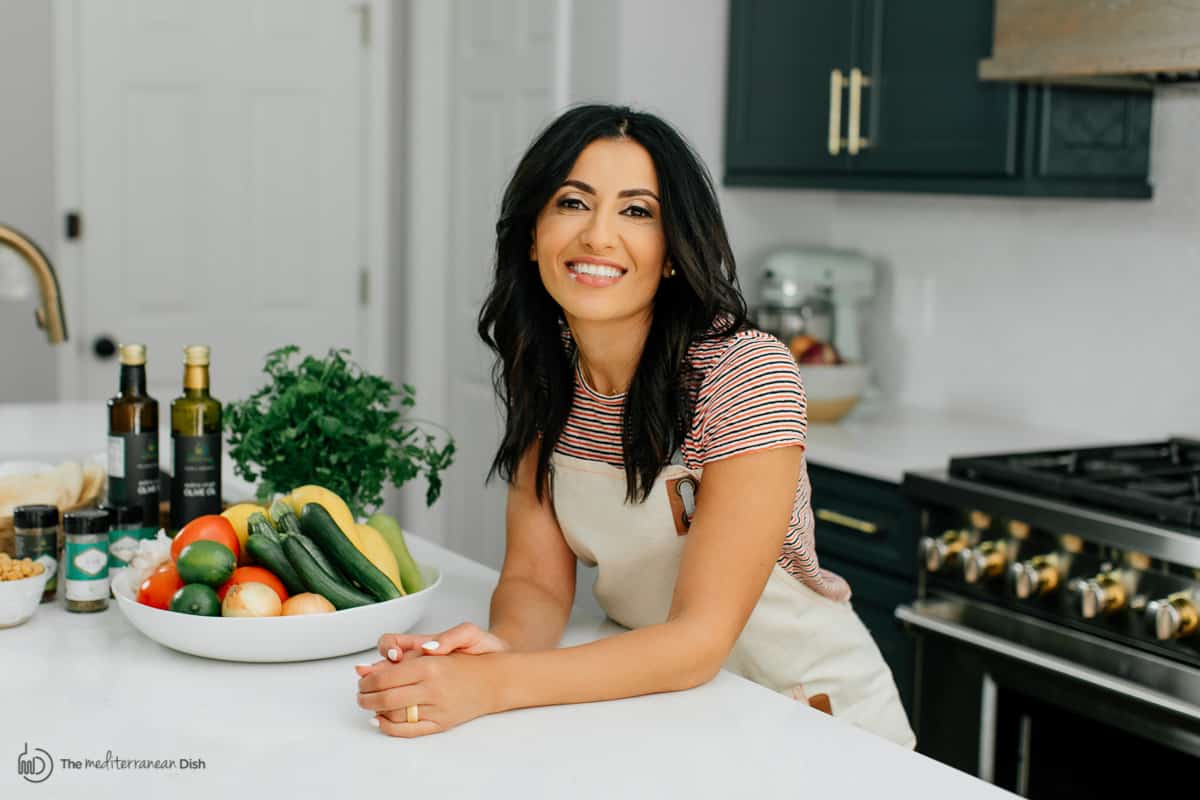 The Mediterranean Dish is my personal food blog for modern Mediterranean recipes and the Mediterranean diet (lifestyle.) Here, you will find easy wholesome recipes that celebrate the bold flavors of the Mediterranean from Southern Europe, to North Africa, and the Middle East.
The recipes on this site are my personal, contemporary take on the beautiful dishes from all over the Mediterranean, and while not always traditional, they are a celebration of the flavors and heart of the people of that sunny region.
Watch our brief trailer:
Where it all began: My mother's Mediterranean kitchen
Growing up in the Mediterranean city of Port Said, my early years were filled with sweet memories of visiting the local Souq (market) with my father, gathering things from just-caught fish, to beautiful plump tomatoes, bunches of fresh parsley, and sticks of cinnamon from the vendors he would greet by name.
We would return home to my mother's Mediterranean kitchen with our spoils. That kitchen is where I learned to cook.
Community was of paramount importance to our family; my father was always welcoming strangers and friends alike to our dining room table and my mother would make delicious meals with bright flavors: lemony fish, baked chicken, stuffed grape leaves, spanakopita, or tabouli.
Often, we enjoyed humble meals like falafel, or foul mudammas with a dash of cumin, or messy shawarma sandwiches with a generous drizzle of tahini sauce — all are still some of my favorite things to eat today!
The food itself was never the point; it was all about the people around the table.
I brought this love of hospitality and Mediterranean cuisine with me when I moved to the United States at age 17. I pursued my degree in business communications at Calvin University in Grand Rapids, Michigan, followed by a career in marketing and fundraising which took me around the world.
But everything came full circle after my daughters were born: I returned to my love of sharing good food with the people I cherish around the table.
In late 2014 I started The Mediterranean Dish as my personal food blog to showcase modern Mediterranean recipes and lifestyle. You will find recipes celebrating bold flavors from Southern Europe to North Africa, and the Middle East. You will also find hundreds of Mediterranean diet recipes and other helpful resources on eating and living the Mediterranean way.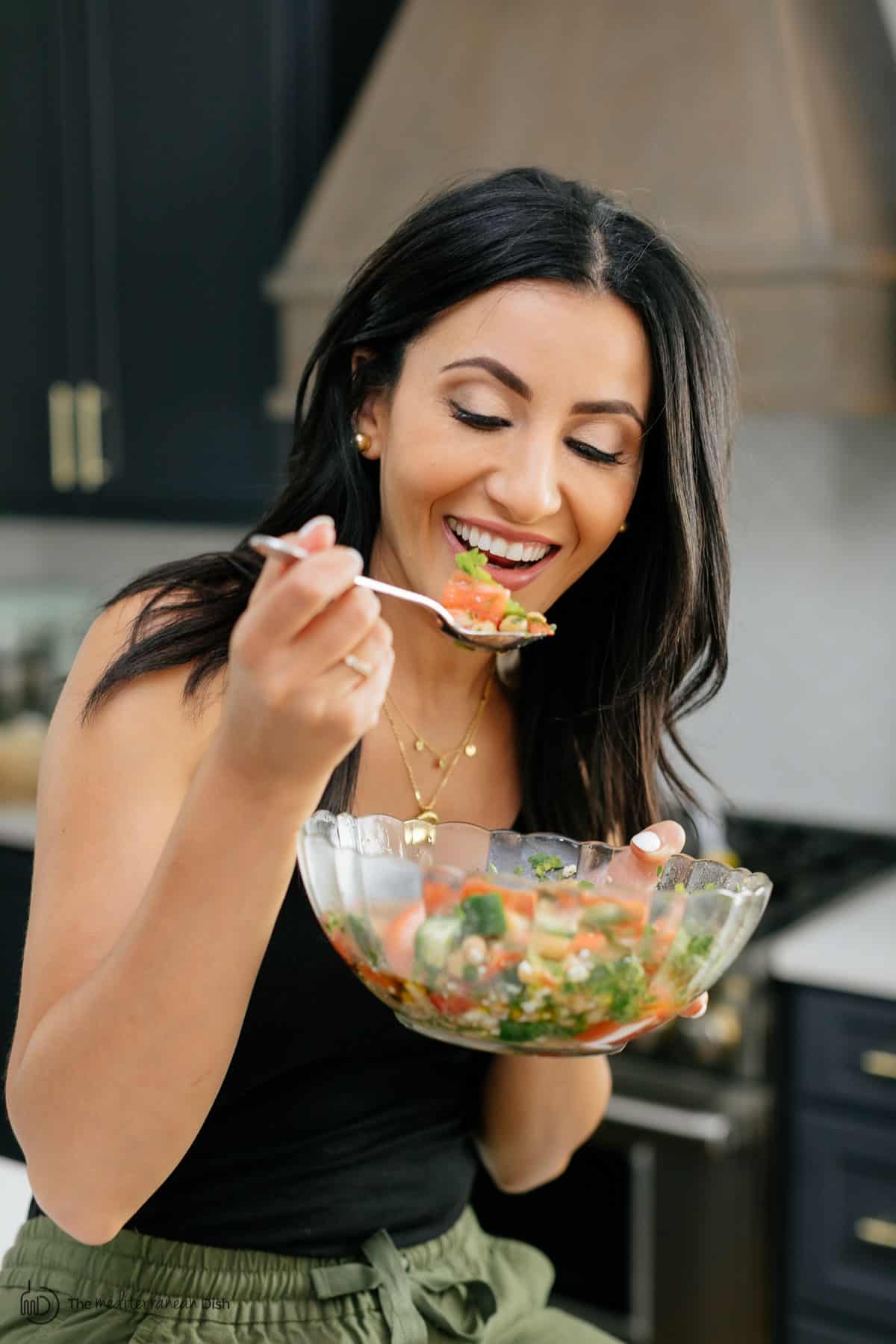 My guiding Mediterranean values
From Port Said to Grand Rapids, MI and to Atlanta, GA no matter where I move, the three Mediterranean values I follow are simple:
Eat with the seasons
Use mostly whole foods
Above all, share
Welcome to The Mediterranean Dish!
What kind of Mediterranean recipes to expect
All recipes on The Mediterranean Dish have been developed in my humble kitchen with my own personal twist. I offer a modern take that has worked for me as a busy mom, feeding the people I love. And yes, I personally take all the photos, unless otherwise stated.
While the majority of the recipes here are Mediterranean diet-friendly recipes, some may not meet your particular health needs. Please consult your healthcare professional to select what works best for you.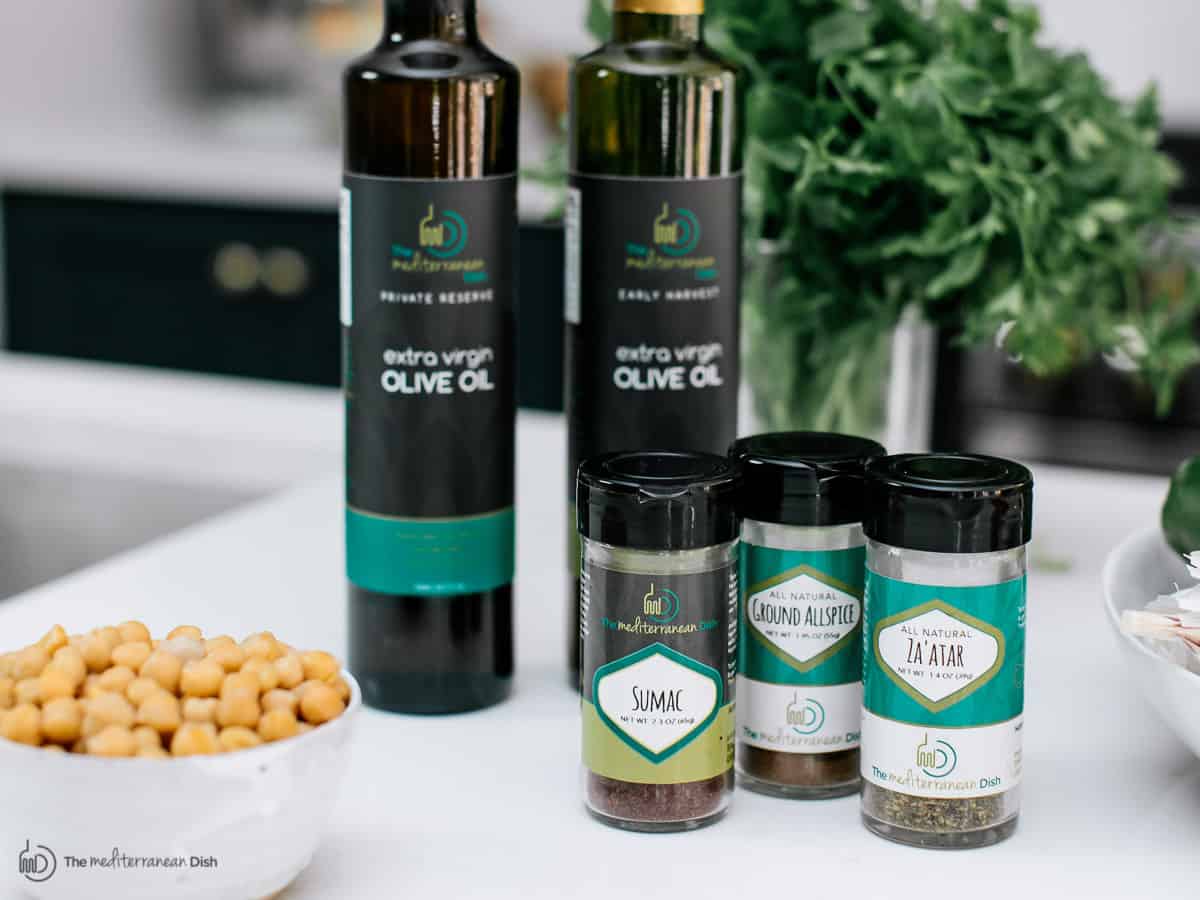 Shop: The Mediterranean Dish
In August 2017, because my readers often inquired about quality Mediterranean ingredients and where to buy certain items, I knew I wanted to find a way to bring the best quality extra virgin olive oils, spices, and more to them. And so, I launched our private label product line with Greek extra virgin olive oils and all-natural and organic spices.
Our extra virgin olive oils come from two family-owned olive groves in Greece. The Kotsovolos family reside in the beautiful mountain village of Christianoupolis and they provide our Early Harvest EVOO. And their cousins, the Hinaris family in the coastal town of Kyprissia, supply our Private Reserve EVOO. Both families have been in this business for more than 100 years and continue to follow the same old methods of handpicking and pressing the olives.
We take great care to curate quality providers. I also work with a local supplier who sources quality our all-natural and organic spices from around the Mediterranean and the world.
You can visit our online shop to find spices ranging from za'atar, sumac, cardamom, and Ras El Hanout, as well as lentils, couscous, tahini and more.
Resources for new visitors
Whether you're looking for Greek, Italian, or Middle Eastern recipes, I've got you covered.
About Suzy
Born and raised in the cosmopolitan Mediterranean city of Port Said, Egypt.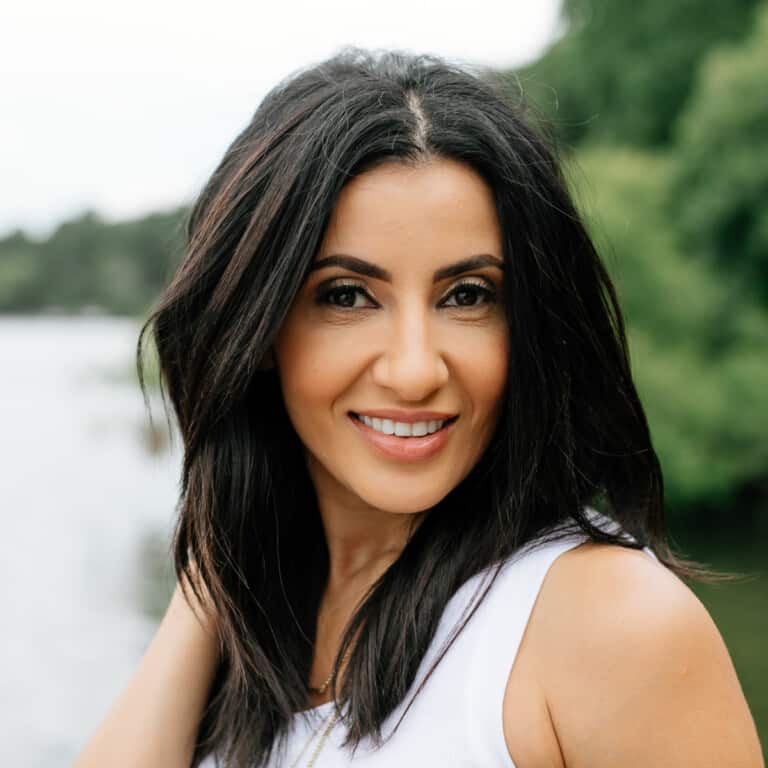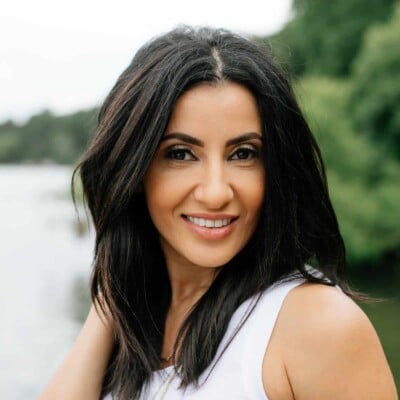 Also, please visit the Nutrition Information Disclosure and the Policies and Disclosures pages for a comprehensive list of our privacy policies.
I invite you to join me in eating the delicious Mediterranean way!
Feel free to experiment with my recipes and add your own style and flair. I'm so glad to be on this journey with you. And please let me know how your dishes turn out!