Easy, healthy, homemade chicken shawarma recipe! Serve it in pita pockets with tahini sauce and this lazy salad, and call it dinner!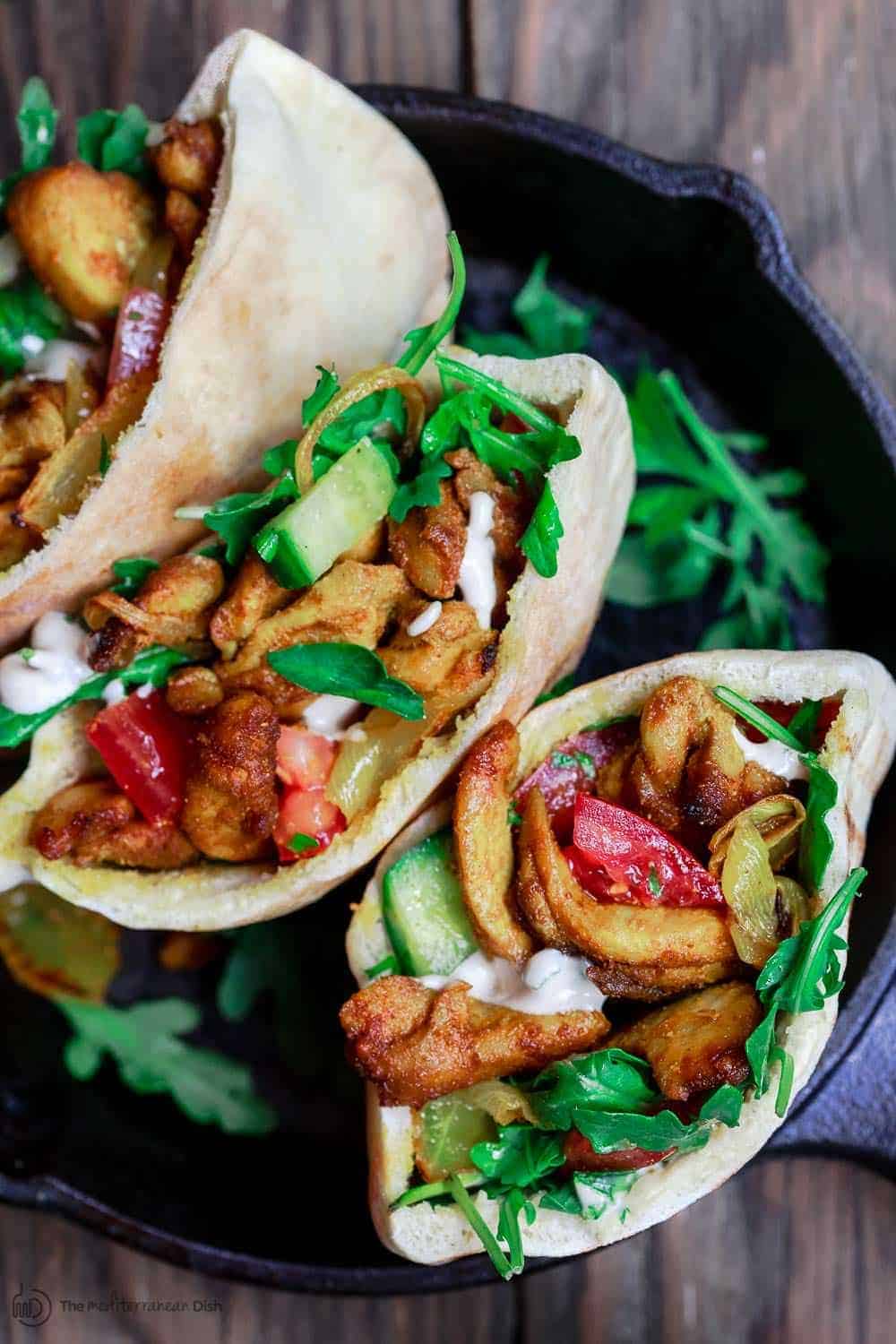 Watch How to Make this Easy Chicken Shawarma Recipe
One of my favorite Middle Eastern street foods is chicken shawarma. It is basically layers of marinated chicken, slow-roasted on a vertical rotisserie or spit.
Take one quick look at the list of earthy spices in the recipe below, and you'll know why chicken shawarama is the epitome of seductive Middle Eastern flavors!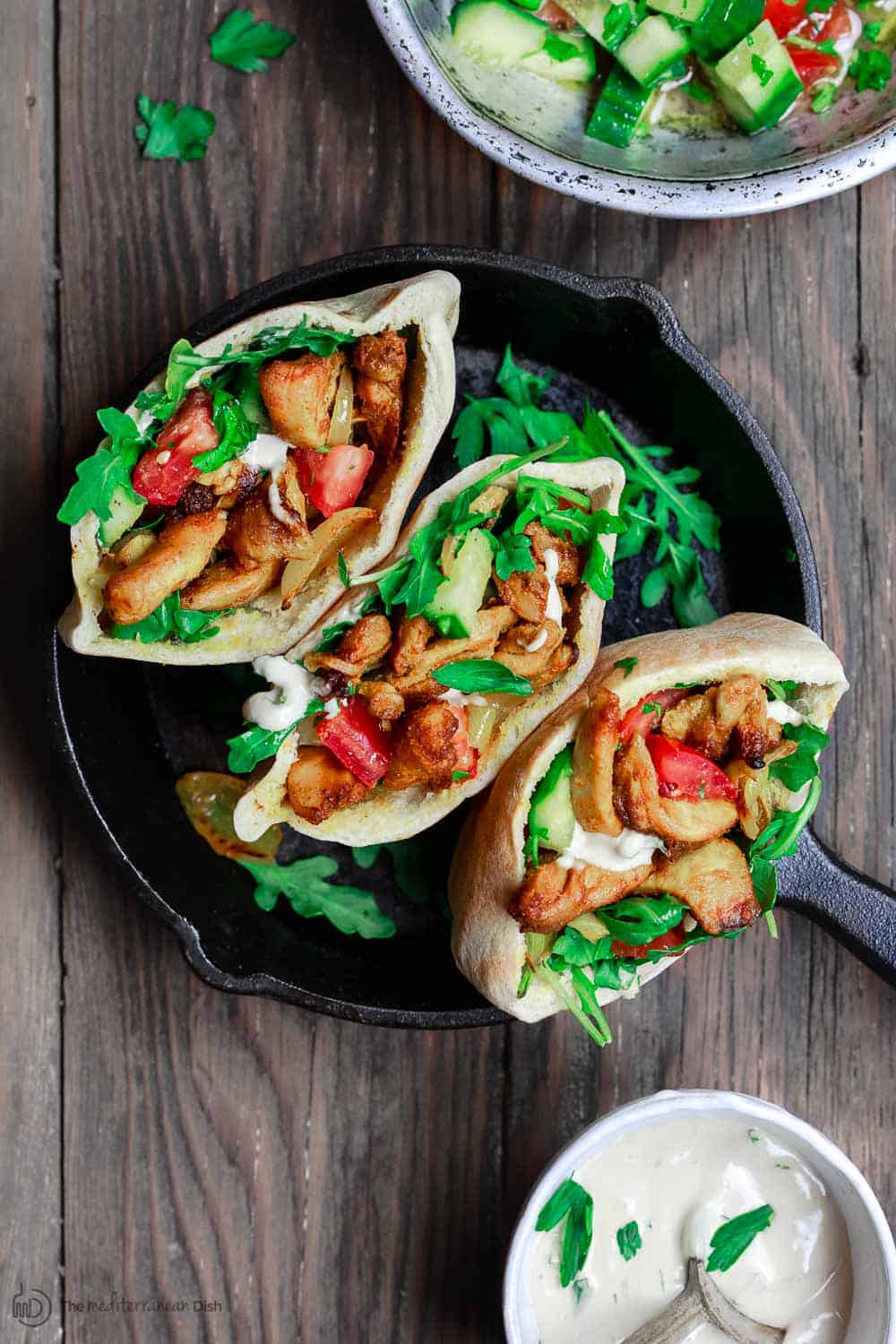 For my easy homemade chicken shawarma, you do not need a special rotisserie, and you can mix your own spices!
How to make chicken shawarma
Slice some boneless, skinless chicken thighs into small pieces. Spice them up; add onions, then marinate in lemon juice and olive. When ready, lay the chicken shawarma on a large sheet pan and bake for 30 minutes. If you don't have time to wait, you can cut or skip the marinating time in favor of a quick dinner. Still delicious!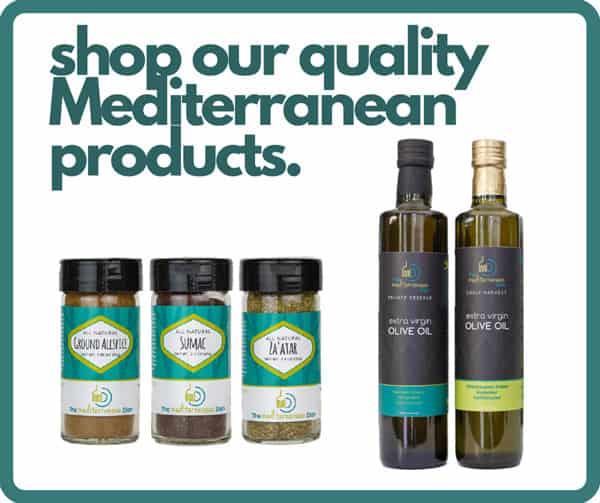 How to Serve Chicken Shawrma?
The true Middle Eastern way to serve chicken shawarma is in pita pocts or wraps with heaps of veggies and a good deal of sauce. I like the idea of loaded pita pockets. And for the veggies, peppery arugula and my simple 3-ingredient Mediterranean salad. 
As with meat shawarama, you can serve chicken shawarma with a generous drizzle of tahini sauce. It's also common to use a white yogurt-based sauce like Greek Tzatziki.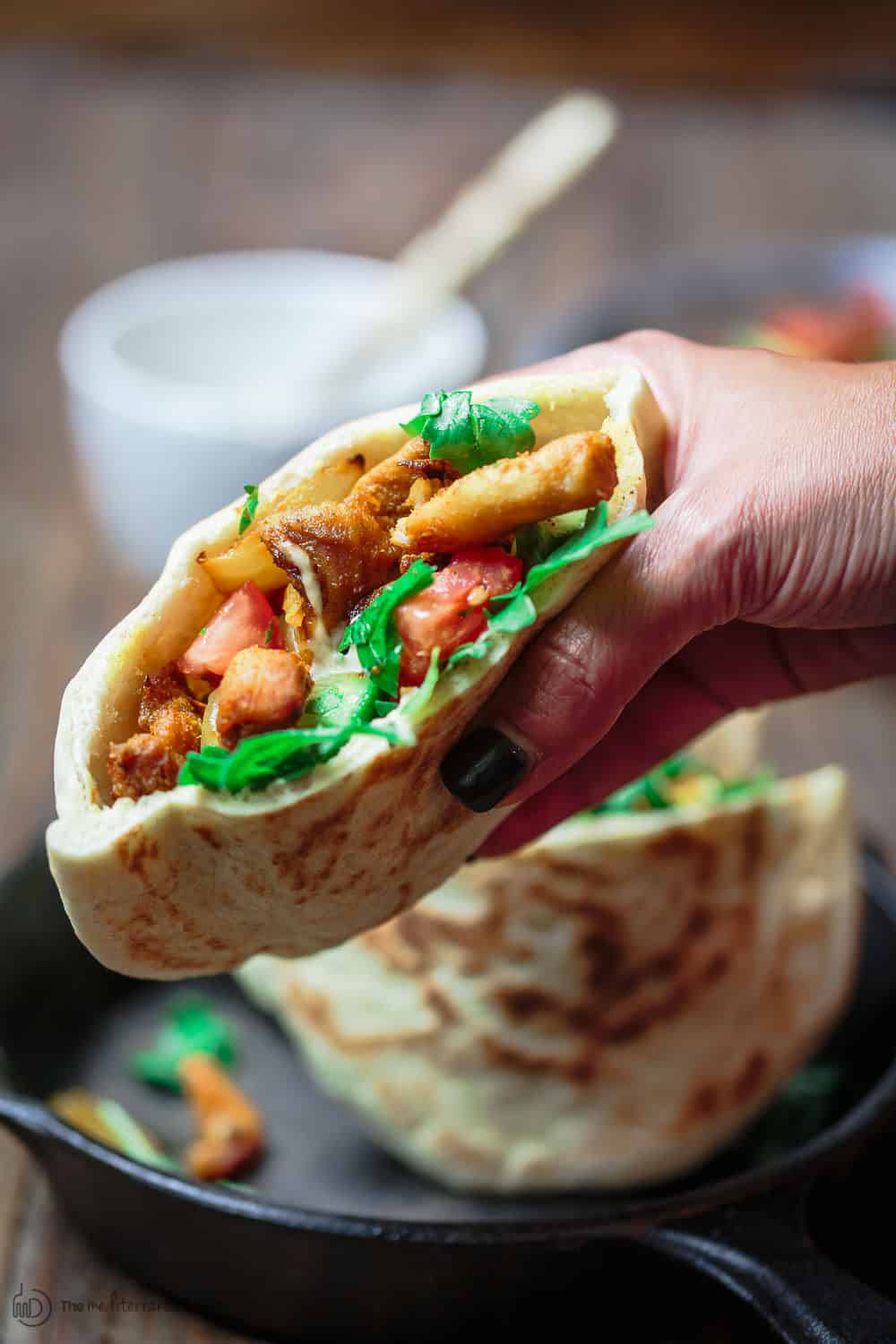 This chicken shawarma recipe can serve 4 to 6 people, pita-style. To serve as an appetizer, pile the shawrma onto small slider buns; this way it'll serve 12 or more.
Print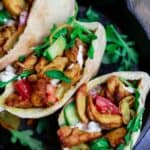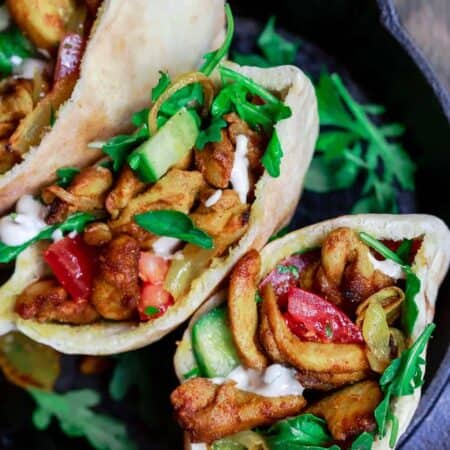 Chicken Shawarma
---
Author:

Prep Time:

10 mins

Cook Time:

30 mins

Total Time:

40 minutes

Yield:

6

Cuisine:

Middle Eastern
Ingredients
To Serve 
6 pita pockets
Baby arugula
Pickles or kalmata olives (optional)
---
Instructions
*If you have time, marinate the chicken for 3 hours or overnight. Otherwise, you can skip the marinating time as indicated in the instructions below.
In a small bowl, mix the cumin, turmeric, coriander, garlic powder, sweet paprika and cloves. Set aside the shawarma spice mix for now.
Pat the chicken thighs dry and season with salt on both sides, then thinly slice into small bite-sized pieces.
Place the chicken in a large bowl. Add the shwarma spices and toss to coat. Add the onions, lemon juice and olive oil. Toss everything together again. Cover and refrigerate for 3 hours or overnight (if you don't have time, you can cut or skip marinating time)
When ready, preheat the oven to 425 degrees F. Take the chicken out of the fridge and let it sit in room temperature for a few minutes.
Spread the marinated chicken with the onions in one layer on a large lightly-oiled baking sheet pan. Roast for 30 minutes in the 425 degrees F heated-oven. For a more browned, crispier chicken, move the pan to the top rack and broil very briefly (watch carefully). Remove from the oven.
While the chicken is roasting, prepare the pita pockets. Make tahini sauce according to this recipe or Tztaziki sauce according to this recipe. Make 3-ingredient Mediterranean salad according to this recipe. Set aside.
To serve, open pita pockets up. Spread a little tahini sauce or Tzatziki sauce, add chicken shawarma, arugula, Mediterranean salad and pickles or olives, if you like. Serve immediately!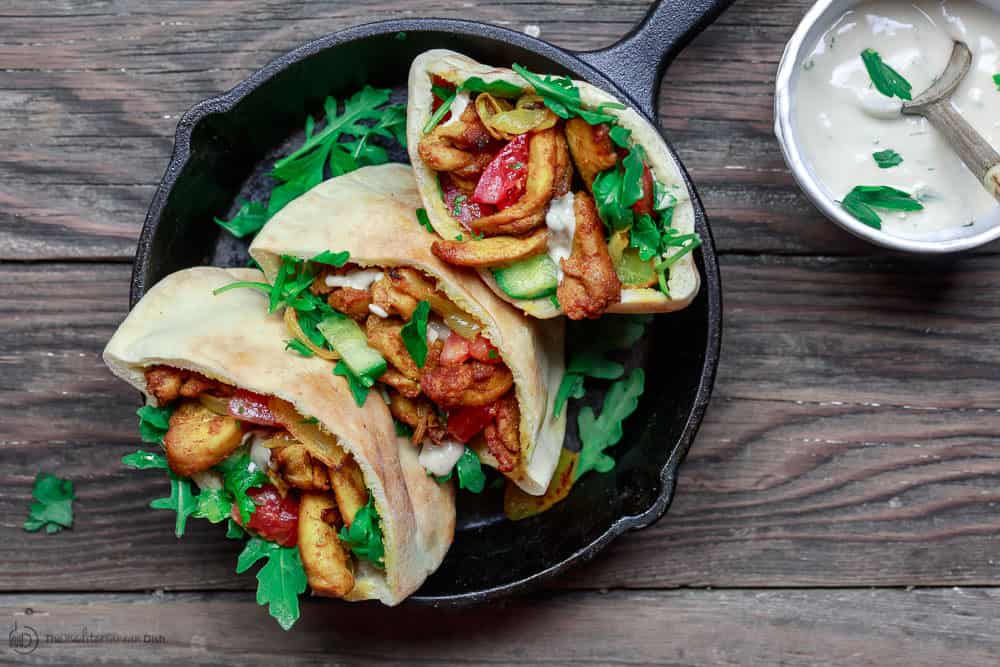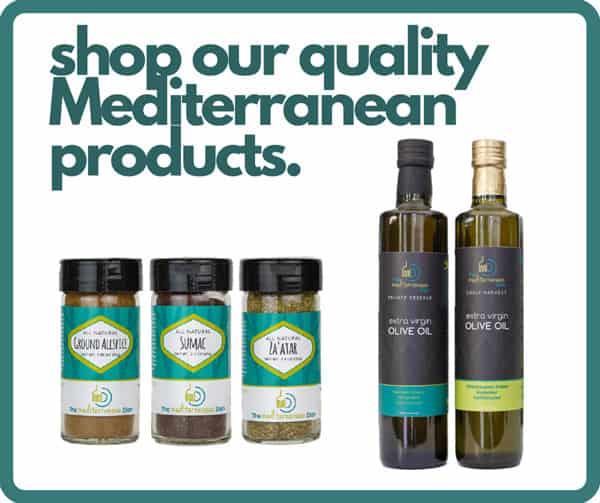 More recipes to try
Mediterranean Vegan Wraps with Roasted Cauliflower 
Mediterranean-style Wine Braised Lamb Shanks 
*This post has been recently updated with new information for readers' benefit