Save time and season all your favorite meals to sweet and savory perfection with this quick and easy DIY shawarma spice blend!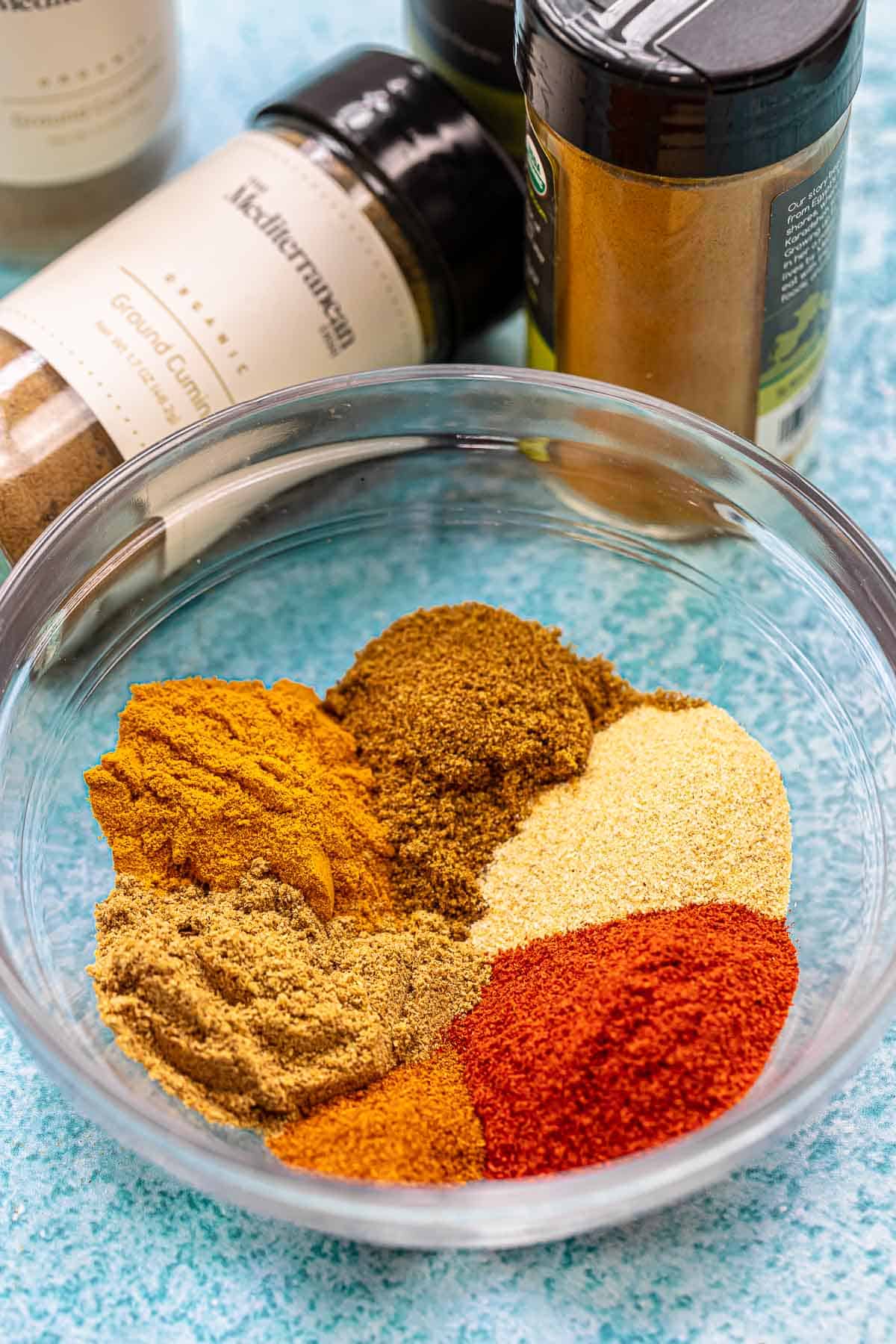 Mediterranean cooking is full of spice and flavor. On busy weeknights it helps to have spice blends like this shawarma seasoning or our Italian spice blend pre-mixed and ready to go. Luckily, it's super easy to make your own homemade shawarma spice blend at home!
A Middle Eastern staple, shawarma seasoning is made with a unique combination of spices including cumin, turmeric, and paprika. It's bold, bright, and unbelievably delicious. If you've never had it, you're in for a serious treat!
All you have to do is combine the ingredients in a bowl, and they're good to go. Better than anything you'll find in the store, this homemade shawarma spice blend is bold, flavorful, and super quick to make. Use it on all your favorite proteins, veggies, and of course chicken shawarma!
Table of Contents
What is Shawarma?
Shawarma is a popular street food throughout the Middle East, particularly in Egypt, and a staple in my kitchen! Served in a variety of ways like chicken shawarma, beef shawarma, shawarma salad bowls, and even vegan mushroom shawarma and cauliflower shawarma.
No matter the main ingredient, traditionally shawarma is made by stacking thin slices of meat on a large rotating skewer. It is then slowly cooked for hours in front of a heat source, rotating continuously. The end result is a mouth-wateringly delicious meat that will have you coming back for more!
When making it at home, we just roast it in the oven, but you get the idea!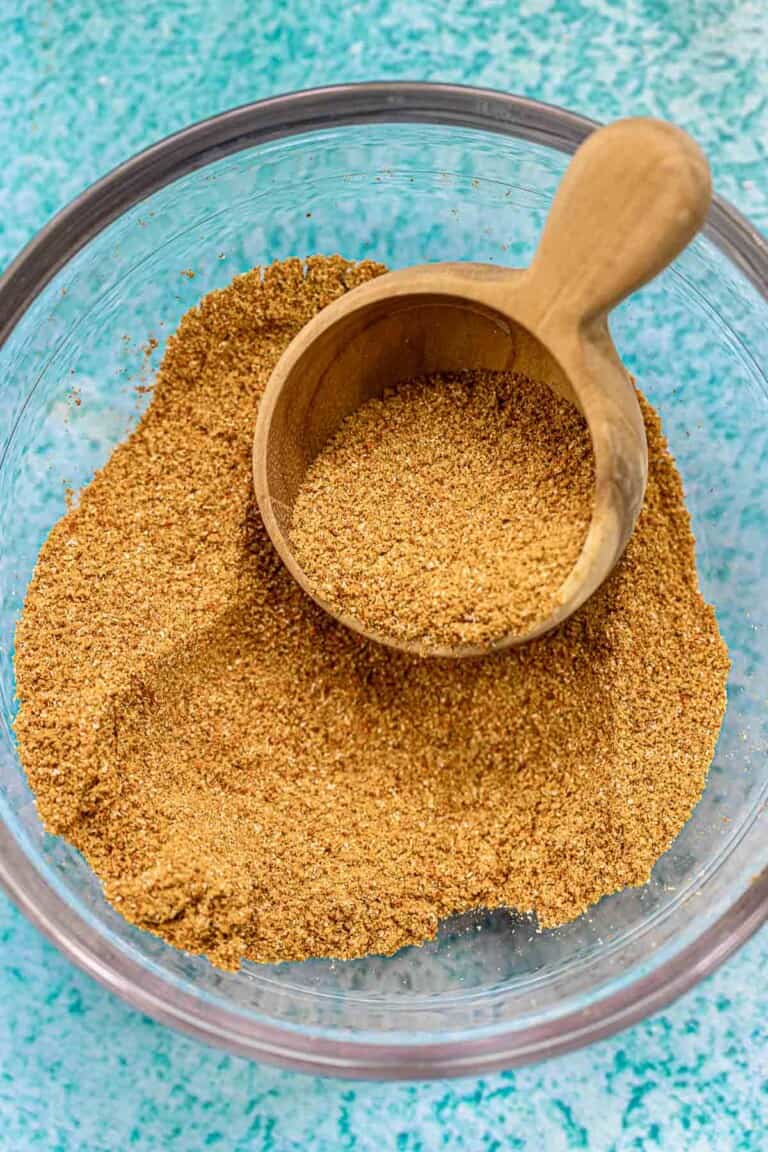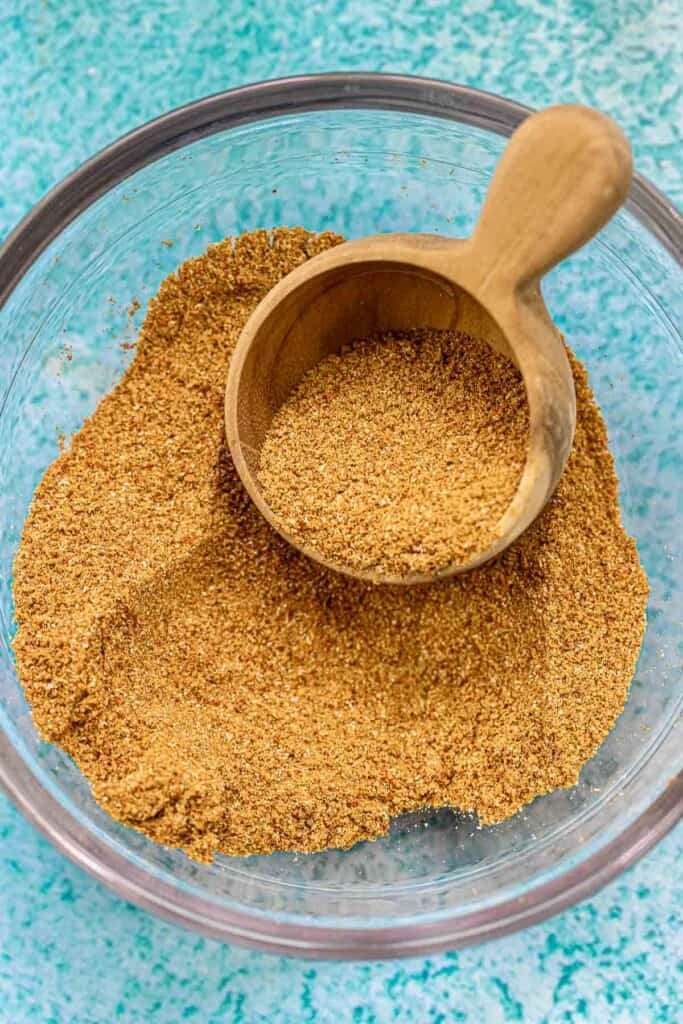 What's In DIY Shawarma Seasoning?
Chances are, you probably have everything you need for this homemade shawarma blend waiting for you in your spice cabinet. However, if not, the ingredients are super affordable to buy in bulk at the store. Or, you can make your own spice bundle to stock up on what you need! Here's what we use:
Ground cumin: This spice has a distinct warm flavor with bitter, lemony undertones.
Turmeric powder: A warming spice native to the tropical regions of southern Asia, its bitter, earthy flavor adds depth to this blend.
Ground coriander: Warm, spicy, and pleasantly sweet, this spice provides an earthy base for the mix.
Garlic powder: If you didn't already know, I'm a huge fan of garlic in all its forms and use it as often as I can. Garlic powder is sweet, savory, and plays well with the warmth of the rest of the spices.
Paprika: We love the sweet and spicy blend of our Spanish paprika to add depth to this DIY shawarma seasoning.
Ground cloves: Intensely aromatic, this spice adds a sweet undertone to balance out the spice in this seasoning blend.
Cayenne pepper: Feel free to use as little or as much as you'd like to create the perfect amount of spice!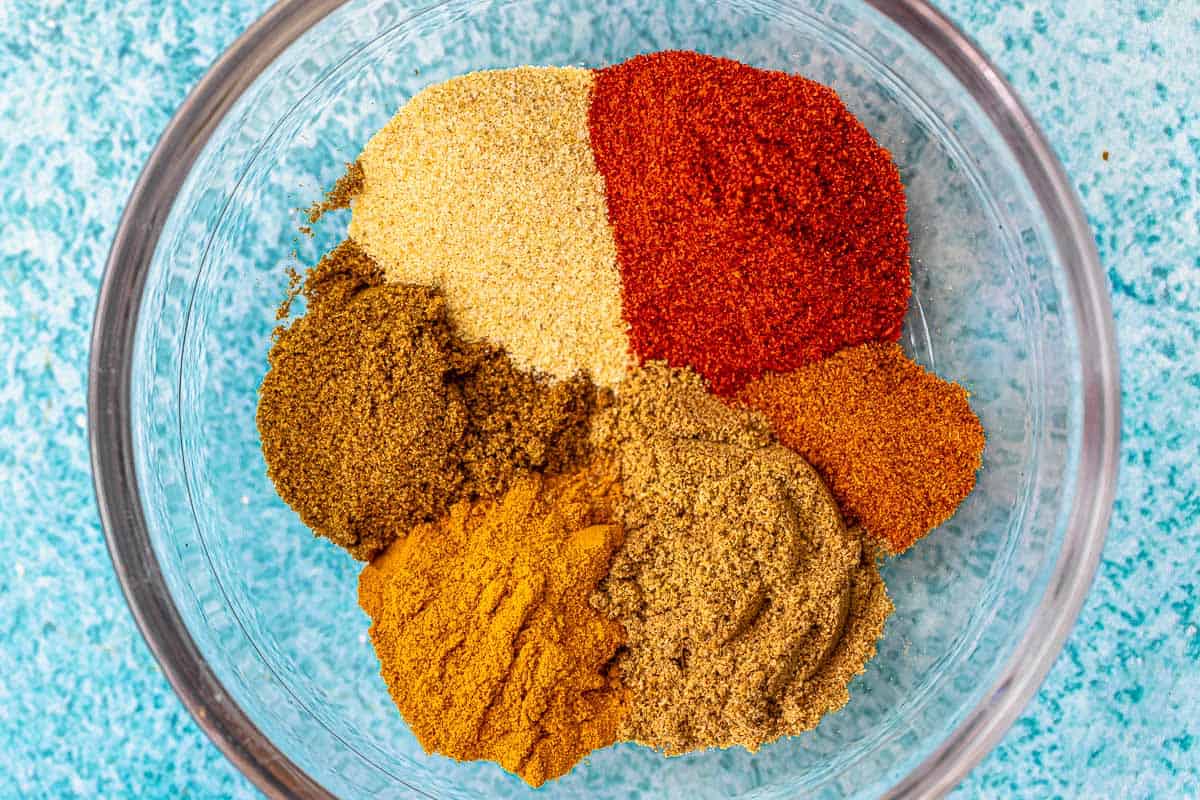 Ways to Use Shawarma Spice Blend
As mentioned, we love to use this homemade shawarma blend to make classic dishes like shawarma chicken and beef shawarma. However, the ways to put this mixture to use are virtually endless!
For instance, it works great as a dry rub or marinade for all your favorite protein sources like lamb, beef, or whole roasted chicken.
However, you can also sprinkle it over vegetables and use it to season starchy sides like rice and farro. Or, toss it with snacks like popcorn and roasted chickpeas for a savory treat!
More Amazing Spices
Browse all Mediterranean recipes.

Visit Our Shop.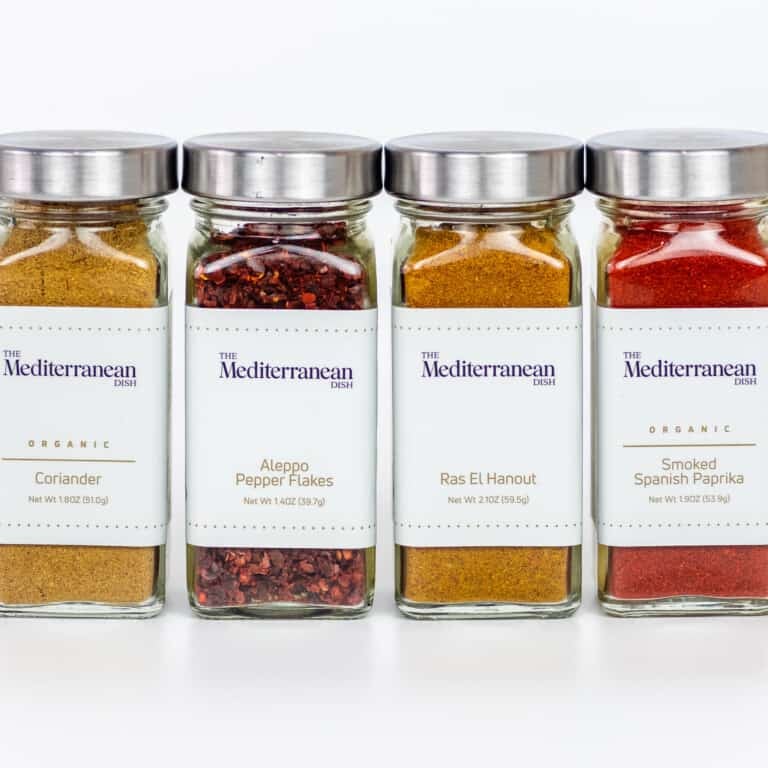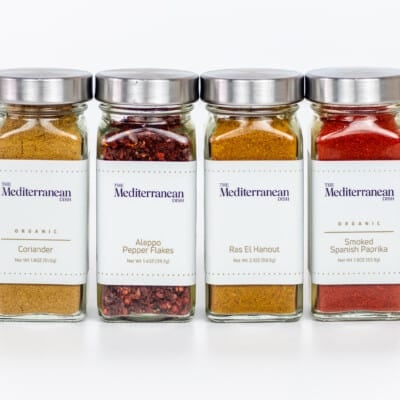 Shawarma Spice Blend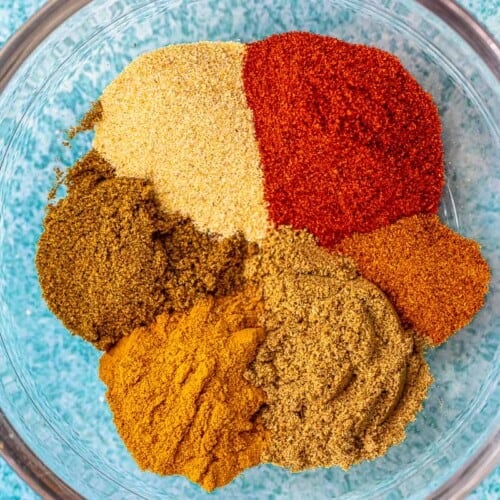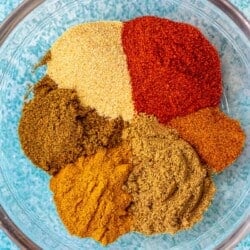 Save time and make this sweet and savory homemade shawarma spice blend!
Instructions
Combine the spices: In a small mixing bowl, add the cumin, turmeric, coriander, garlic powder, paprika, cloves, and cayenne pepper. Mix with a spoon until well combined.

Store: Transfer the seasoning to a mason jar. Cover tightly and keep at room temperature.
Notes
Adjust according to your tastes: If you prefer more heat increase the cayenne pepper. If you prefer less, leave it out or just reduce the amount.
A mixed spice blend like this will last for up to six months.
Visit our shop to browse quality Mediterranean ingredients including olive oils, honey, jams and spices.
Nutrition
Calories:
21.8
kcal
Carbohydrates:
4
g
Protein:
0.9
g
Fat:
0.8
g
Saturated Fat:
0.1
g
Polyunsaturated Fat:
0.2
g
Monounsaturated Fat:
0.3
g
Sodium:
5.3
mg
Potassium:
120.5
mg
Fiber:
1.5
g
Sugar:
0.3
g
Vitamin A:
765.2
IU
Vitamin C:
0.8
mg
Calcium:
25.7
mg
Iron:
1.9
mg