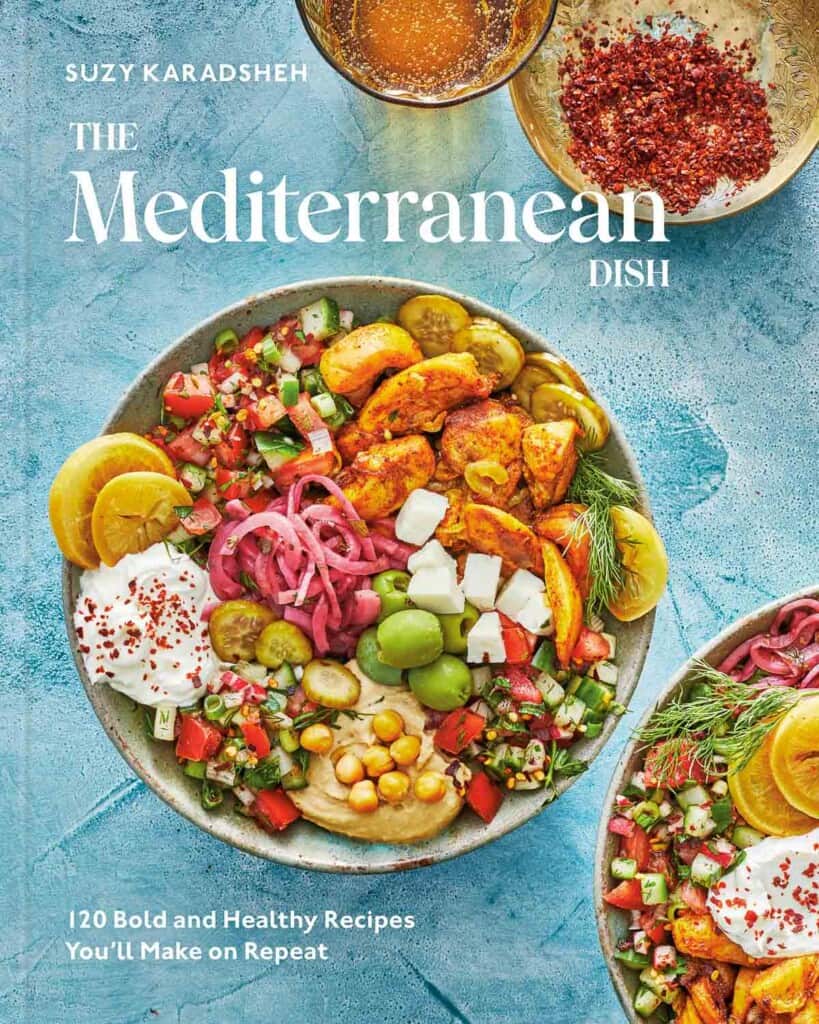 New York Times Bestseller!
The Mediterranean Dish Cookbook: 120 Bold and Healthy Recipes You'll Make on Repeat
(Hardcover-September 13, 2022)
---
More About this Cookbook
What began as one of the first online Mediterranean food blogs has blossomed into the leading site for modern Mediterranean cooking and lifestyle with millions of readers — and now it is the inspiration for the long-awaited first cookbook from Suzy Karadsheh.
In her cookbook, The Mediterranean Dish: 120 Bold and Healthy Recipes You'll Make on Repeat, Suzy brings cross-culturally inspired dishes from throughout the Mediterranean into American home kitchens, using easy-to-find ingredients and easy-to-follow, tested-to-perfection recipes to make your meals more vibrant, delicious, and yes — even a little healthier, too!
Born and raised by the sea in Port Said, Egypt, Suzy lived in Michigan and Des Moines with her family before moving to Atlanta, where she now lives. Her modern cooking reflects the rich and complex traditions of the Mediterranean and Middle East, from Greece and southern Spain to Jordan and Tunisia, as well as inspiration from her new Southern roots. Practical and weeknight-easy recipes include: Spanakopita Egg Muffins, Chicken Shawarma Bowls, Garlicky Spinach and Chickpea Soup with Lemon and Pecorino Romano, Roasted Asparagus Salad with Cherry Tomatoes and Basil, Middle Eastern Rice Pilaf with Toasted Vermicelli and Pine Nuts, Orange-Cardamom Olive Oil Cake, and of course Homemade Pita Bread to serve with just about everything.
Suzy's winning combination of approachable instructions, reliable recipes, stunning photography, charming authentic stories, and simple assemblies is sure to thrill anyone hungry to eat healthier food that bursts with flavor and spice.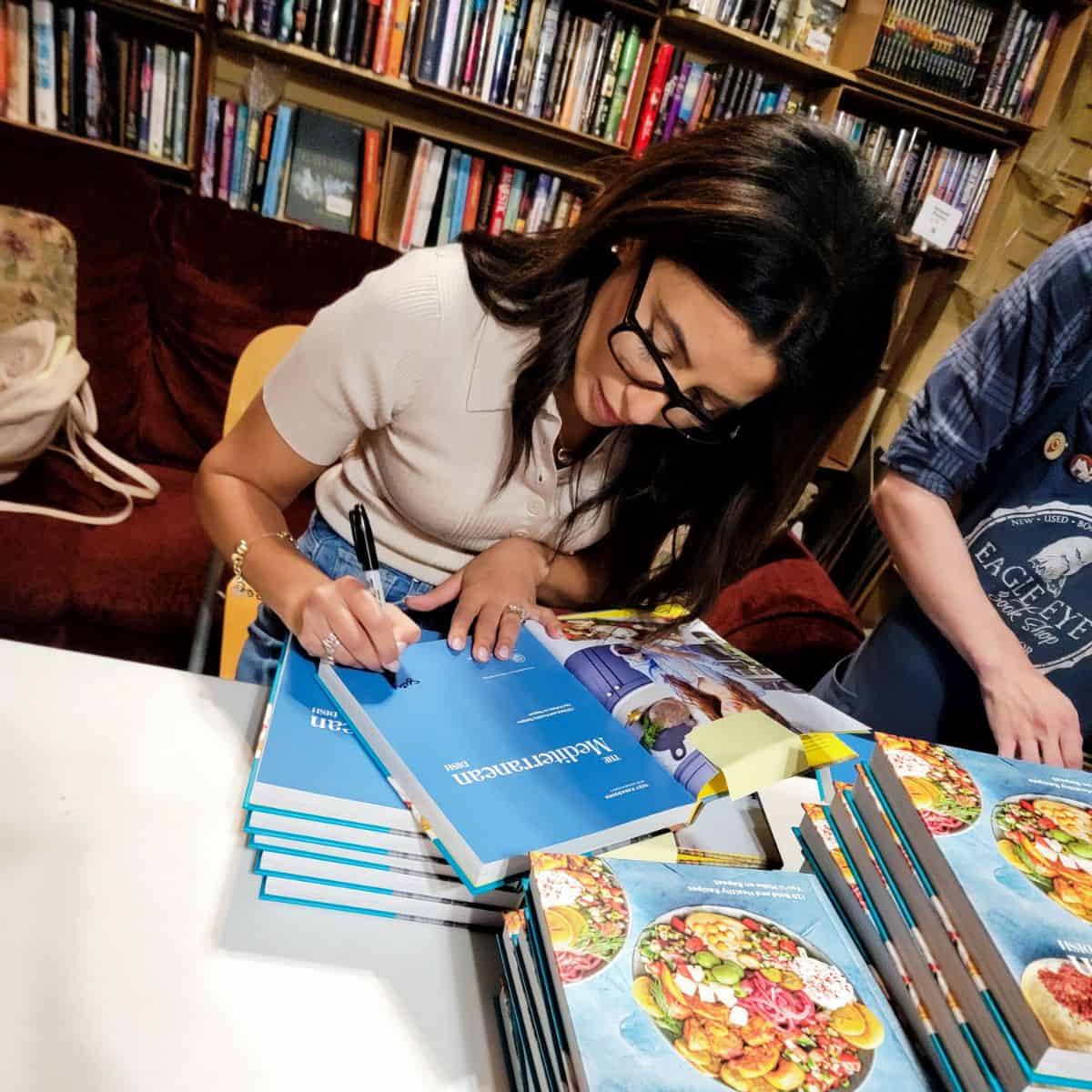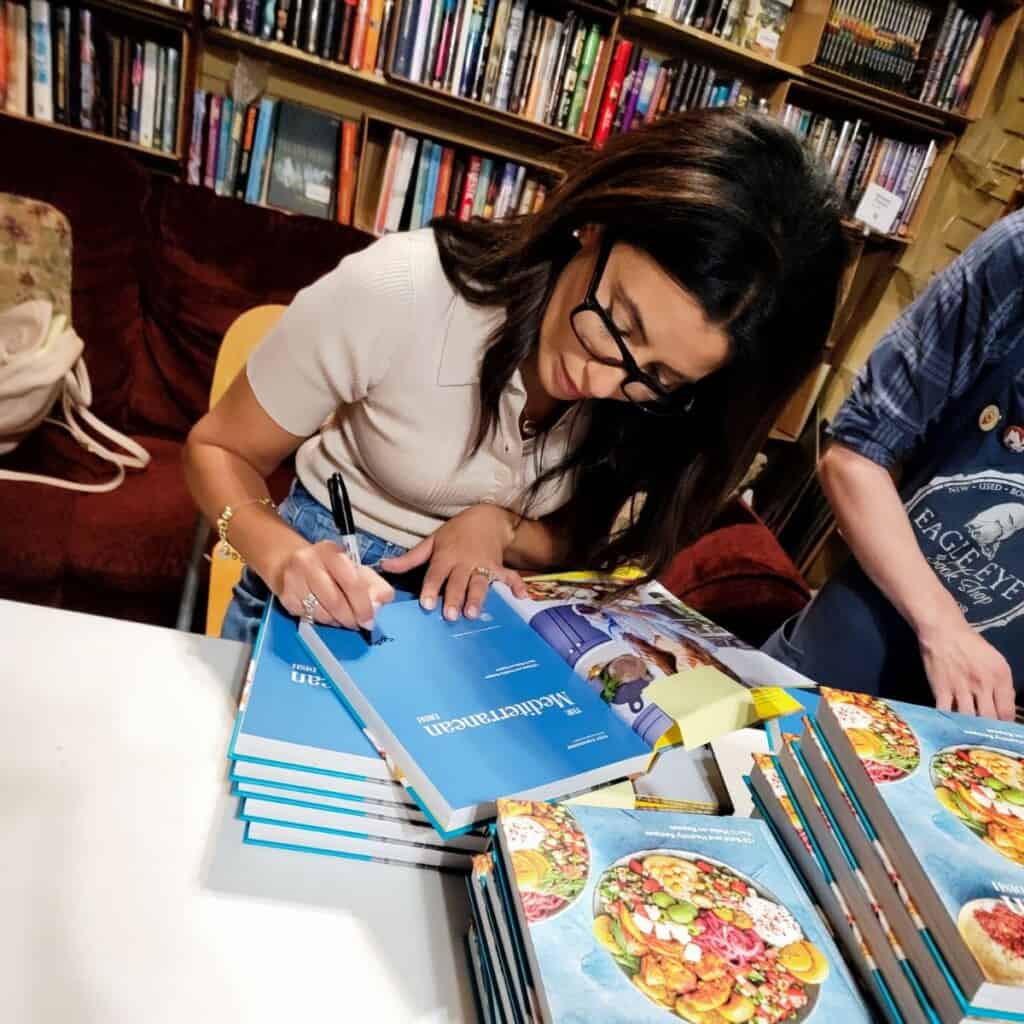 Upcoming Events
December 1: Calvin University in Grand Rapids, Michigan - Suzy will give a talk on "Affecting True Change in the Age of 'influence'" as she shares her story of moving from Egypt to the United States, how she built her company and became a leading voice in Mediterranean cooking and lifestyle, making the New York Times Best Seller list and cooking for Good Morning America! She will share about her mission for making Mediterranean cooking attainable for as many people as possible, and how she works to inspire joy in the kitchen.
October 1 from 11:30 AM to 2 PM: Lucian Books - Join me for a special 3-course lunch & wine and book signing at Lucian Books in Atlanta. The menu will be from The Mediterranean Dish Cookbook. Tickets are going fast! Register here.
September 21 at 7 PM: Eagle Eye Bookstore - In-person conversation and cooking demo at Eagle Eye Bookstore, Decatur, GA. Learn more and register here.
September 13 at 8:45 AM: Good Morning America! In case you missed this special segment, you can catch it here.