Curious about the Mediterranean Diet? Well, you're in the right place! We have everything you need to know about eating the Mediterranean way including healthy Mediterranean recipes, tips for stocking your pantry and even a Mediterranean meal plan. Let's get started!
The Mediterranean diet ranked No. 1 among the 40+ diets examined by experts and US News and World Report.
Following a Mediterranean way of eating is sensible, joyful, and balanced. It prioritizes wholesome ingredients and focuses on vegetables, fruits, whole grains, and legumes along with lean proteins from fish and poultry and good fats from things like extra virgin olive oil.
It's about eating well to live well and enjoying the process along the way. At The Mediterranean Dish we are here to help. Here you can find easy-to-make Mediterranean recipes, sign up for our weekly Mediterranean meal plan, or get playful in the kitchen and experiment by using the Mediterranean diet food list.
Mediterranean Diet Meal Plan
First, let's ditch the word "diet!" Eating the Mediterranean way is not a diet in the restrictive sense with a big list of "dos" and "don'ts."
It's a food philosophy focused on wholesome ingredients, bold flavors, celebration, and hospitality. It's about making healthier choices that honor your body and allow you to enjoy the long-term benefits of an active lifestyle with those you care about most. How do you follow this way of eating?
WHAT TO EAT MORE OF
---
Vegetables
Greens
Fruits
Whole Grains
Beans
Nuts
Legumes
WHAT TO EAT MODERATELY
---
Lean Proteins
Fish
Poultry
Dairy
WHAT TO EAT LESS OF
---
Red Meats
Sweets (sweets are often eliminated if you're following a stricter Mediterranean diet)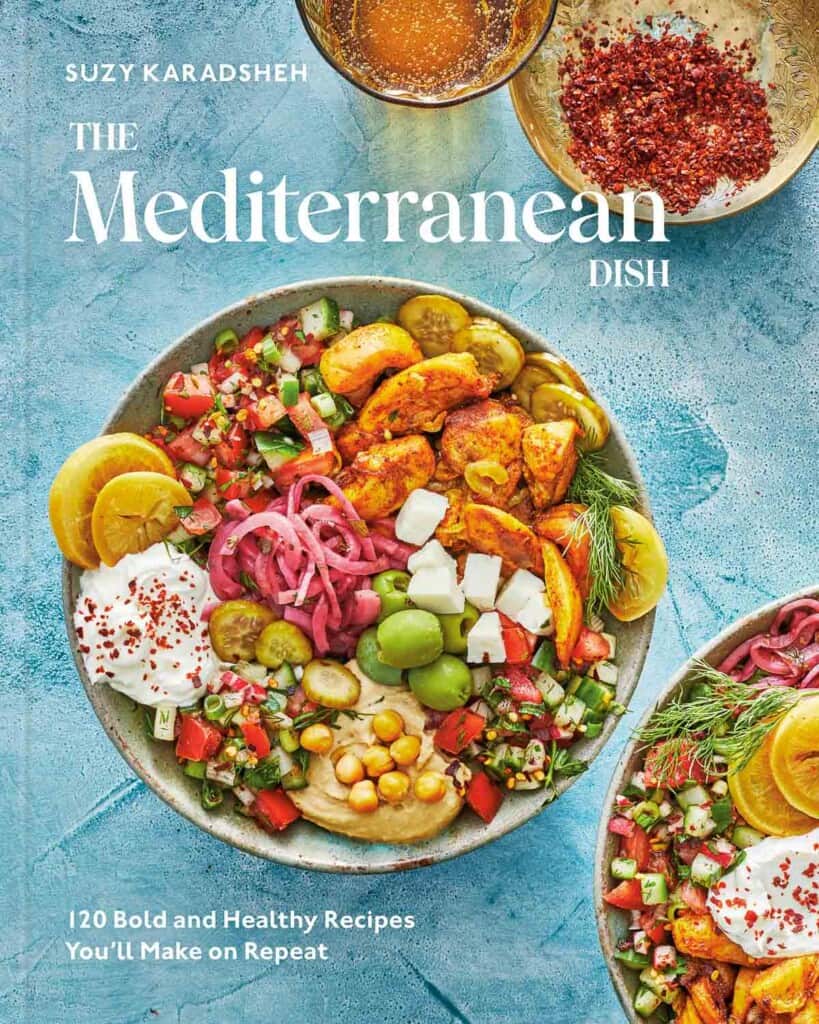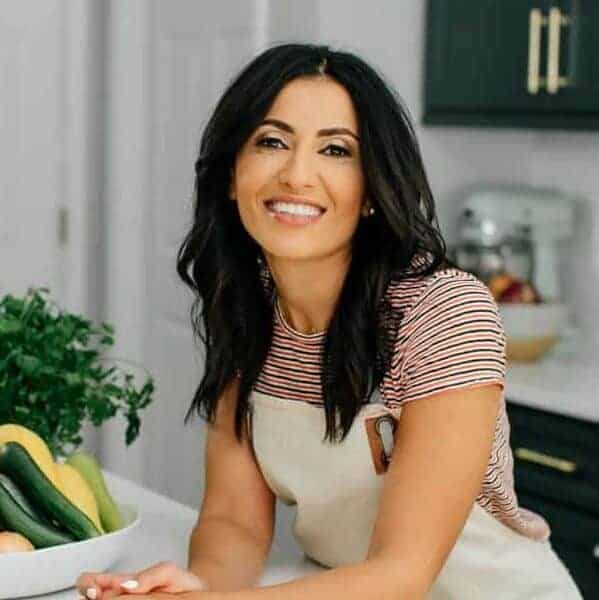 Our New Cookbook
More than 100 easy-to-follow recipes tested-to-perfection to make your meals more vibrant, delicious, and yes—even a little healthier, too!
---
---
Stock Your Pantry for Mediterranean Cooking!
Our Mediterranean online grocery shop carries all the ingredients you need to get started on the Mediterranean diet.
---
---
I'm Suzy, a true daughter of the Mediterranean. The recipes on this site are my personal, contemporary take on the beautiful dishes from the sunny region where I grew up. While not always traditional, the recipes are a celebration of the flavors and heart of the people of the Mediterranean.

I invite you to come along a delicious and healthful journey! Join my absolutely FREE e-mail list to receive my weekly dinner plans + new delicious recipes.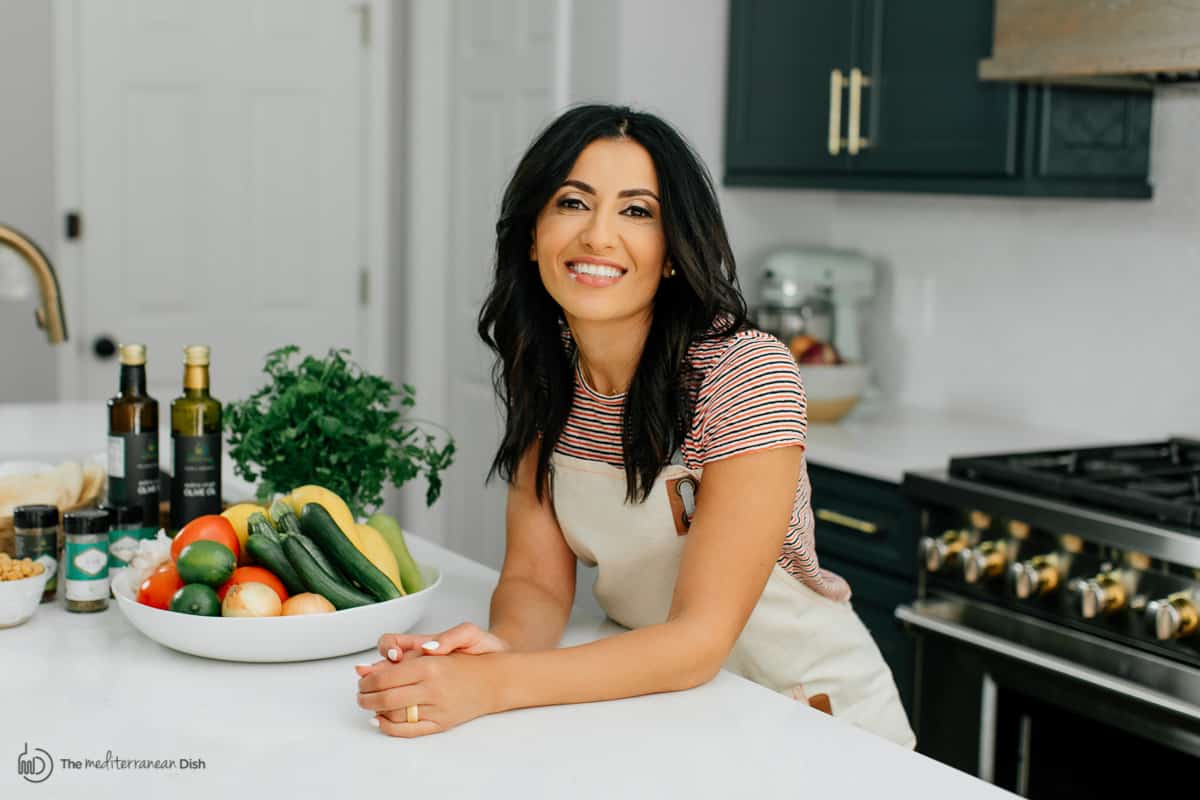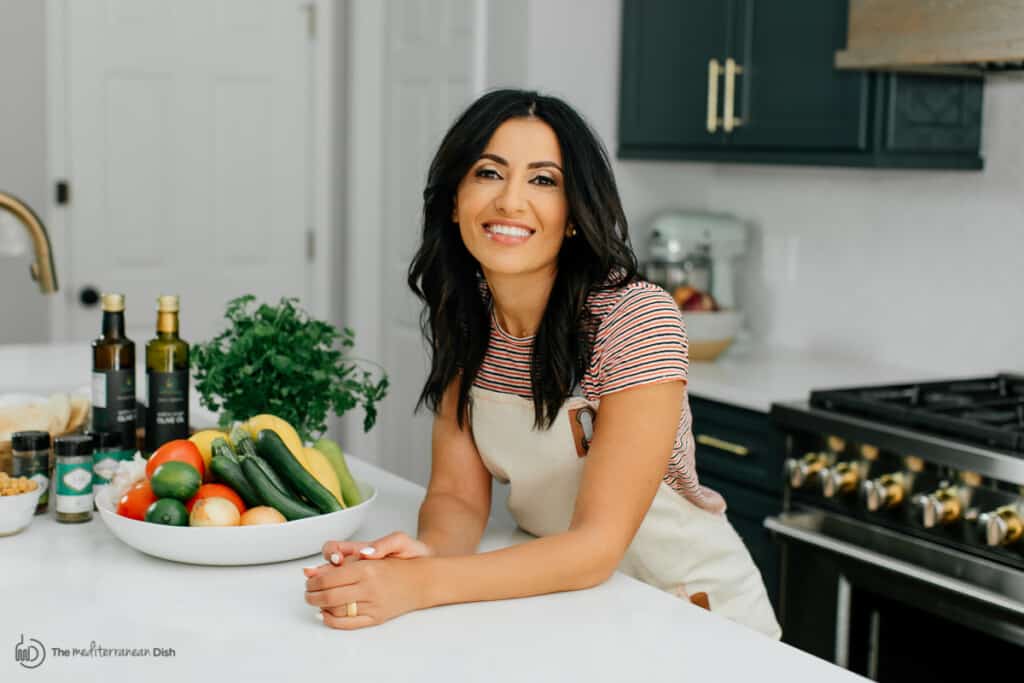 ---
Raving Fans
"Honestly, you are the entire reason I am eating Mediterranean food and I am not just saying that to be nice. I am from the south and we tend to eat very heavy, unhealthy foods. Your newsletters and corresponding recipes have transformed how I cook and the way I see food. Thanks for sharing your passion to the masses. We appreciate you even when you don't even know it!"

Ashley B
---