In our Mediterranean Pantry...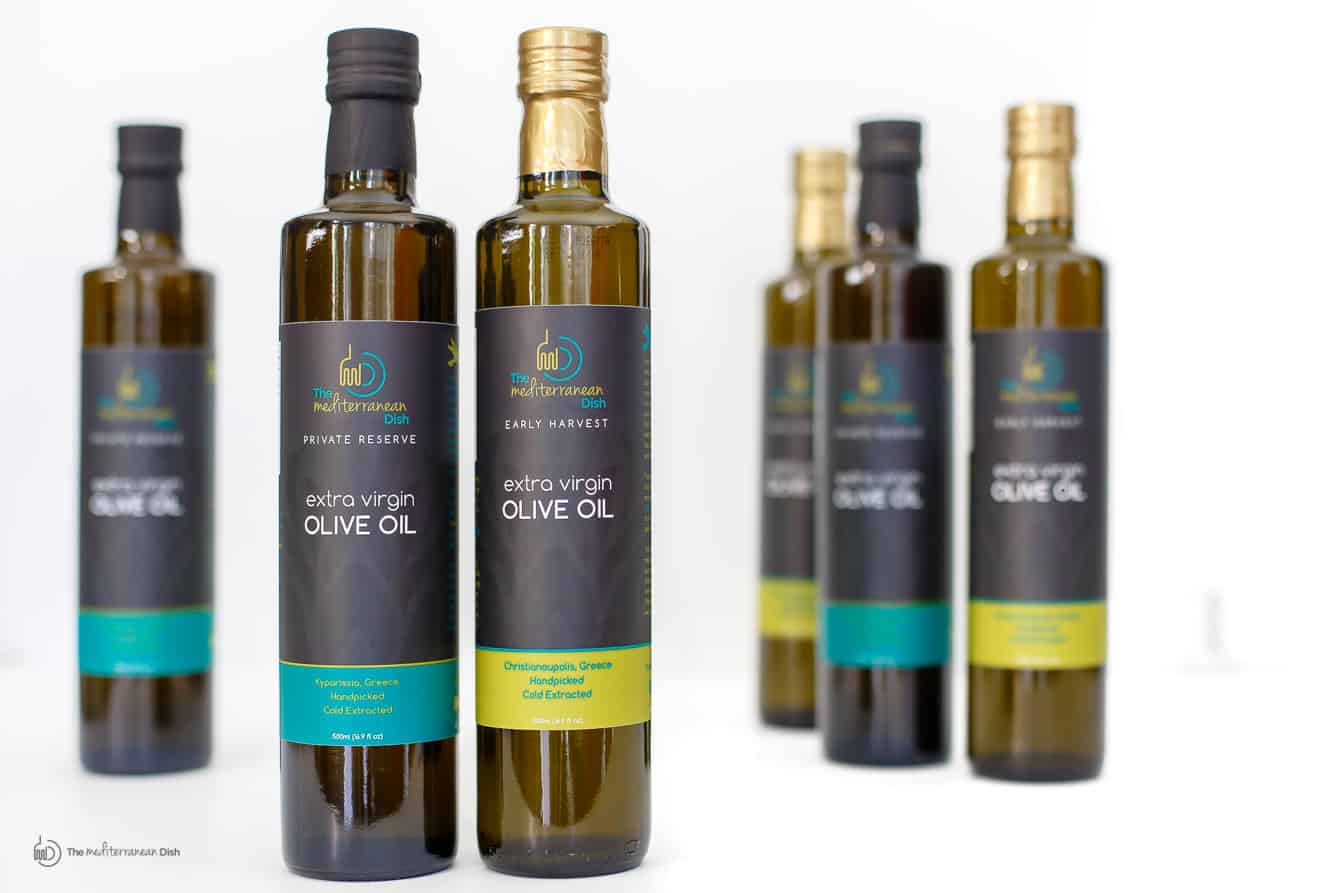 From the fresh, peppery taste of basil, parsley and mint leaves to the warm tones of nutmeg, cumin and allspice, Mediterranean cuisine is filled with exciting flavors!
However, if you are new to Mediterranean cooking, it can be overwhelming to determine where to start and what is needed to stock your kitchen and pantry. And where to buy the best extra virgin olive oil?!
To help you begin your culinary journey, we compiled a list of The Mediterranean Dish's most frequently used herbs, spices, and other essential items.
Mediterranean Pantry Essentials
Our Spice Rack
Spices have long been an integral part of Mediterranean cooking. Beyond the ability to transform humble ingredients to a tasty little feast, their powerful plant-derived compounds offer disease-preventing and health-promoting properties.
Because we use spices regularly and liberally, quality is important to us. That's why, we only use all-natural and organic spices sourced from trusted suppliers. The same spices we use are now available to you here in our online shop.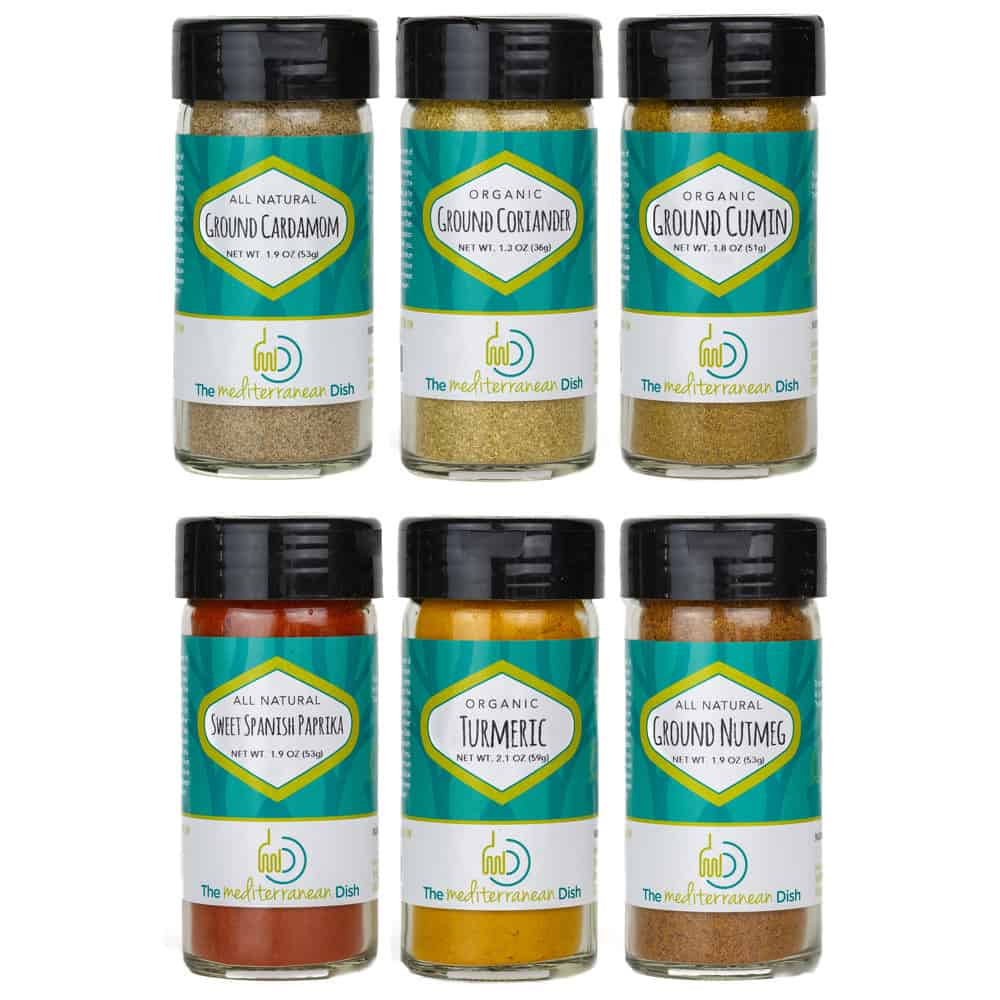 All spice
Dried bay leaves
Cardamom
Cayenne pepper
Cloves
Coriander
Cumin
Dill weed
Garlic powder
Nutmeg
Oregano
Ras Elhenoot (a Moroccan spice)
Rosemary
Sumac
Thyme
Turmeric
Za'atar
All spice
Dried bay leaves
Cardamom
Cayenne pepper
Cloves
Coriander
Cumin
Dill weed
Garlic powder
Nutmeg
Oregano
Ras Elhenoot (a Moroccan spice)
Rosemary
Sumac
Thyme
Turmeric
Za'atar
In Our Pantry
Tahini sauce (sesame based)
Extra virgin olive oil
Lentils (black, red and yellow)
Bulgur
Couscous
Maftoul (also called Israeli Cuscus)
Short-grain or Egyptian rice
Pasta (Orzo, spaghetti, elbow)
Raisins
Fava beans
Kidney beans
Chick peas
Tomato sauce
Canned diced tomatoes
Canned artichoke hearts
Canned tuna
White vinegar
Balsamic vinegar
Dry red and white wine
Nuts
keep in freezer in tightly closed containers
Pine nuts
Slivered almonds
Shelled pistachios
Shelled walnuts
Herbs, Leaves and Fresh Flavors
Mint
Flat leaf/Italian parsley
Cilantro
Basil
Chives
Arugula
Onions
Shallots
Fresh garlic cloves
Limes and lemons
Cheeses and other
Feta
Mozzarella
Grated Parmesan
Goat cheese
Black olives
Spicy green olives