Eating the Mediterranean way has never been easier! First, we have a bank of easy, bold Mediterranean diet recipes here. This handy, free Mediterranean diet shopping list. Plus, the best EVOO and all-natural spices for Mediterranean cooking here.
Download Or Print Mediterranean Diet Shopping List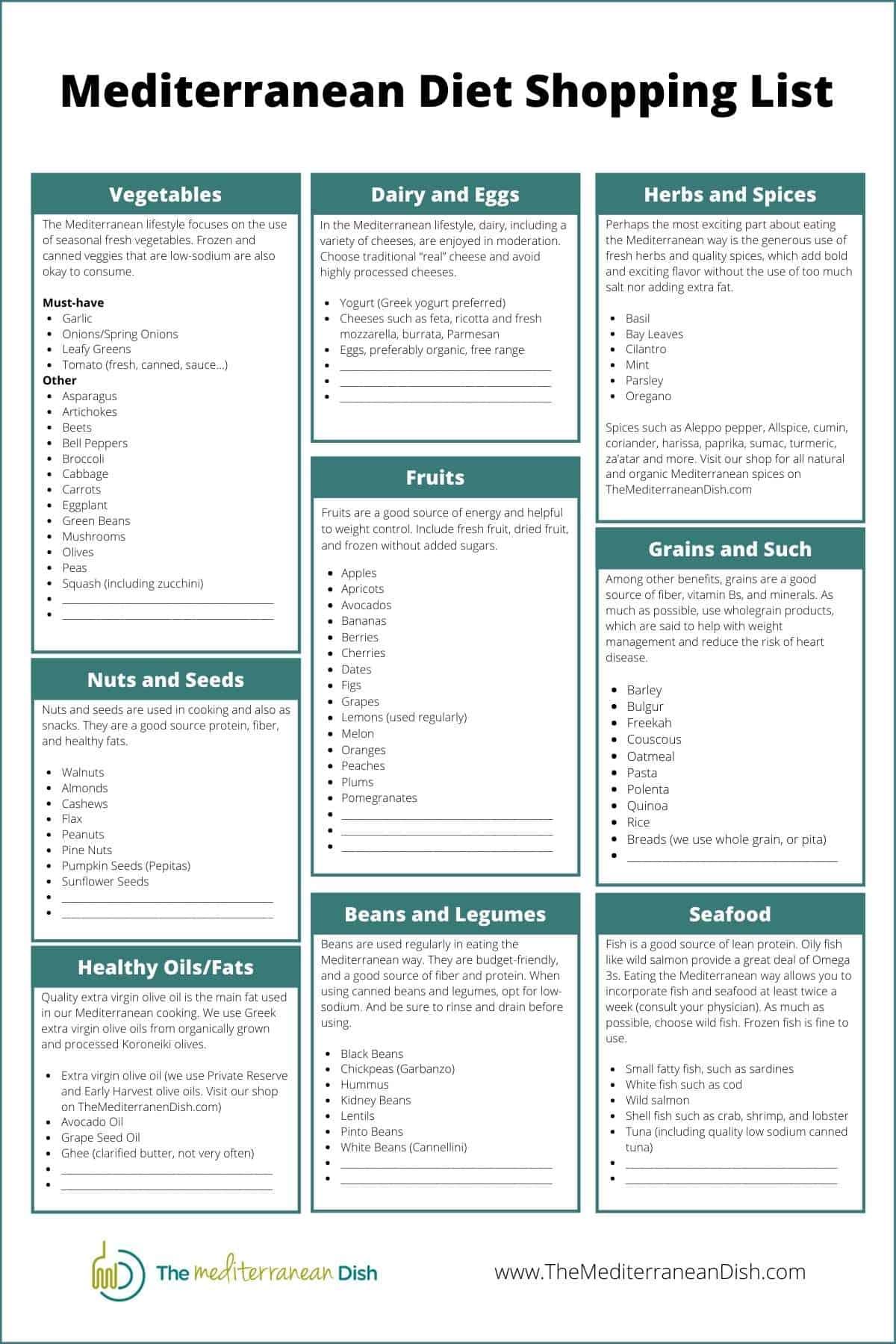 The Mediterranean diet (lifestyle) has been around for many years, and it is still considered one of the top most effective diets in the world today.
What is the Mediterranean diet? Very simply put the Mediterranean diet is a way of eating based on the traditional foods and eating patterns of the people and countries surrounding the Mediterranean Sea.
What makes the Mediterranean diet effective for obtaining and maintaining health—and even for weight loss—is that it is a whole-foods diet that is more plant heavy, but is also high on good fats, fresh herbs, and great flavor!
If you've been eating the Mediterranean way for a time, you already know that there are no hard "Nos" in the Mediterranean diet. That doesn't mean we have no guidelines. The Mediterranean diet pyramid reflects the general pattern in which we should be eating our meals over days or weeks--a longer-term path to better health.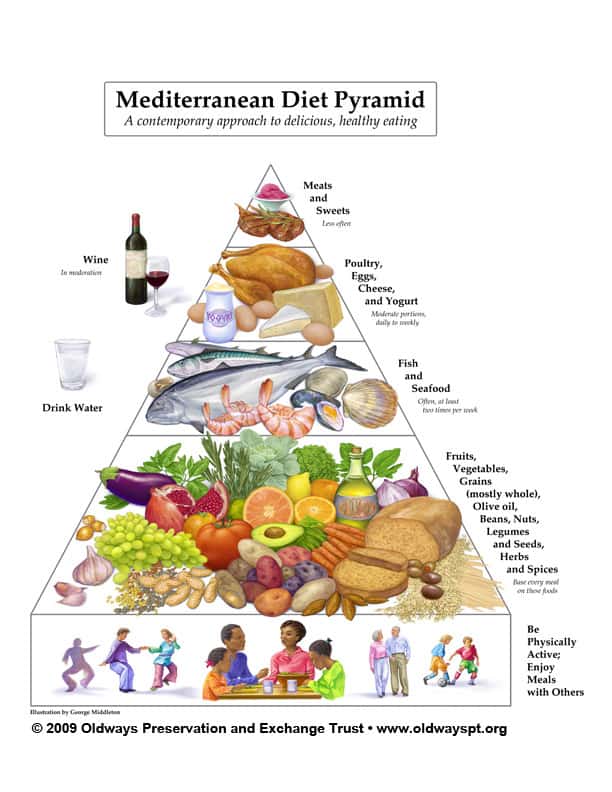 The Mediterranean Diet Shopping List
Earlier, I wrote 7 ways to follow the Mediterranean diet. And we all know it starts with stocking your pantry with Mediterranean staples.
To make things easy, I've put together a handy Mediterranean Diet shopping list.
My advice: Click here to print this free Mediterranean diet shopping list. Keep it handy, maybe on your pantry door or fridge, so you can keep track as you run out of items. And use it when you make your weekly meal plans.
Are you new here?
Welcome! Glad to have you here.
Please browse our Mediterranean recipes here. Learn more about us. And be sure to join our newsletter to receive our weekly meal plan, new recipes and more. Follow The Mediterranean Dish on your favorite social platform: Facebook, Instagram, Pinterest.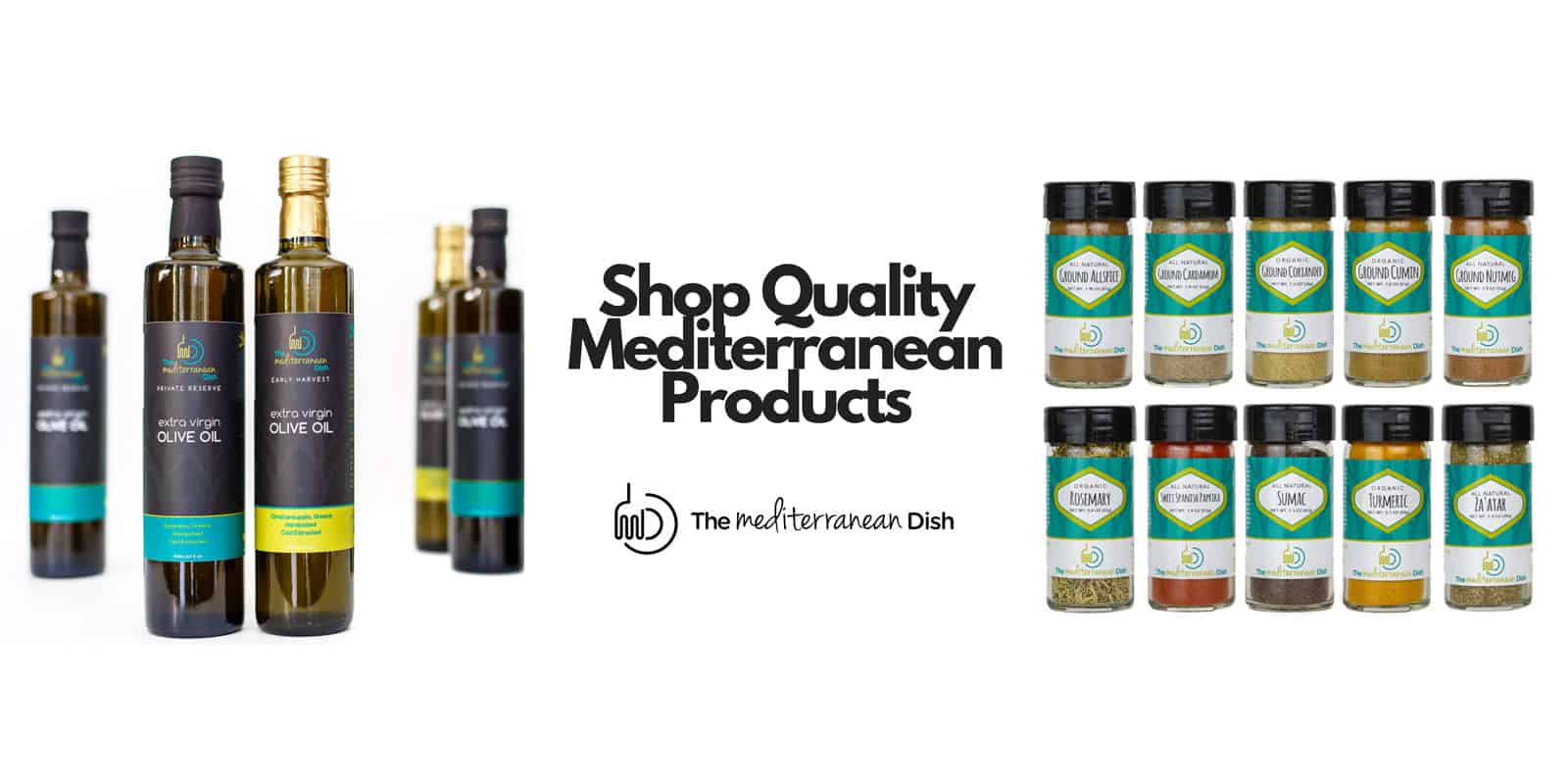 *The Mediterranean Dish is a personal blog and recipes website dedicated to modern Mediterranean cooking. Readers assume full responsibility for consulting a qualified health professional regarding health conditions or concerns before starting a health program, new way of eating, or diet.