Here we are at the end of another great year working our way through Mediterranean recipes and amazing flavors from all around the Mediterranean! And now, I get to write my favorite post of the year sharing the BEST Mediterranean recipes of 2018!
And since it's 2018, I have 18 must-try Mediterranean recipes. These recipes have been chosen by you, readers of this blog.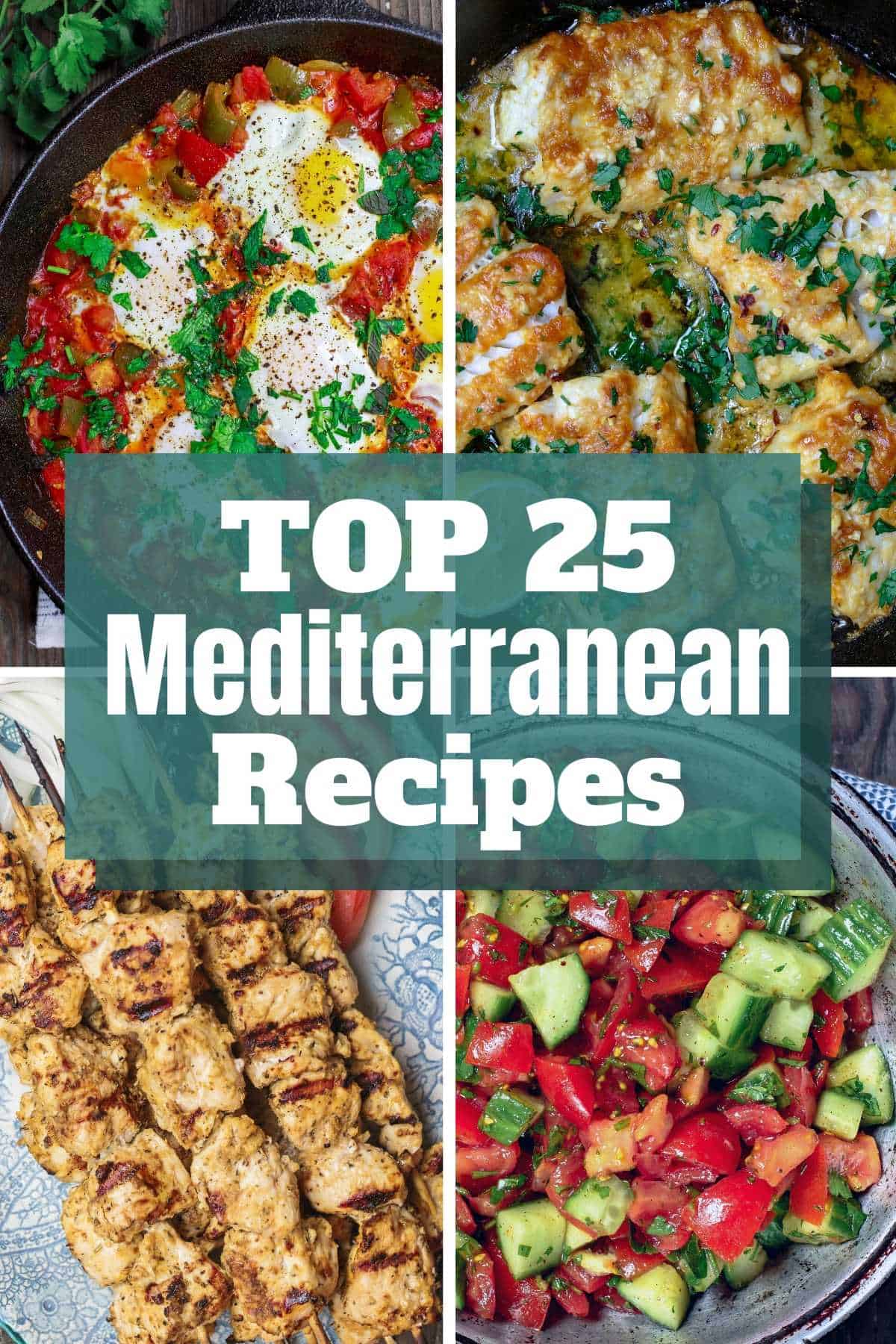 As we end another big here over at The Mediterranean Dish, it's always exciting to look back on the hundreds of recipes and Mediterranean flavors we journeyed through. Needless to say, we have been busy cookin' up some tasty Mediterranean diet recipes…and there is much more to come this year.
I want to thank each and everyone of you for being a part of The Mediterranean Dish community. You have taken some precious time to cook and share these Mediterranean recipes with your loved ones. So grateful for you! And so glad to be a part of your kitchen.
In this roundup are the top 18 Mediterranean recipes of the year as determined by YOU! These recipes are the most read, tested, cooked, shared, inhaled, raved-about recipes by readers of The Mediterranean Dish this year in particular. And it's always fun to see that some recipes from years past continue to be favorites!
New to Mediterranean Eating?
And if you're new here, or if you're new to the Mediterranean diet or eating the Mediterranean way, this selection of Mediterranean recipes is a great place to start.
Be sure to subscribe here to join us on a tasty journey through Mediterranean flavors (subscription is free, and you will receive our recipes, weekly dinner plans and more.)  Check out our recipe archives here. Grab our Mediterranean diet shopping list here. And for more resources, go here.
BEST MEDITERRANEAN RECIPES OF 2018
To see each recipe, simply click on the photo or the recipe name in red above each photo 
Simple Mediterranean Olive Oil Pasta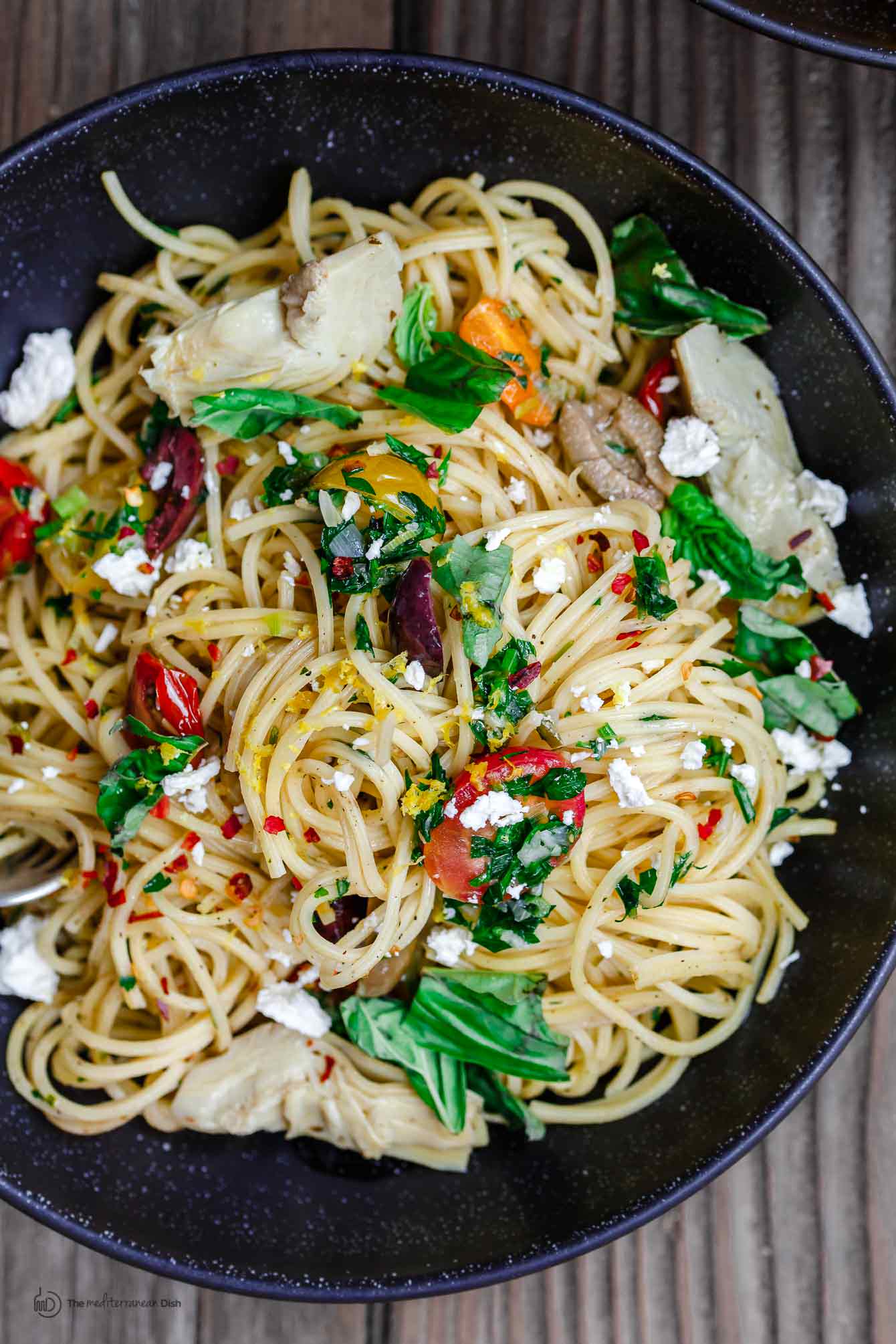 Easy Homemade Chicken Shawarma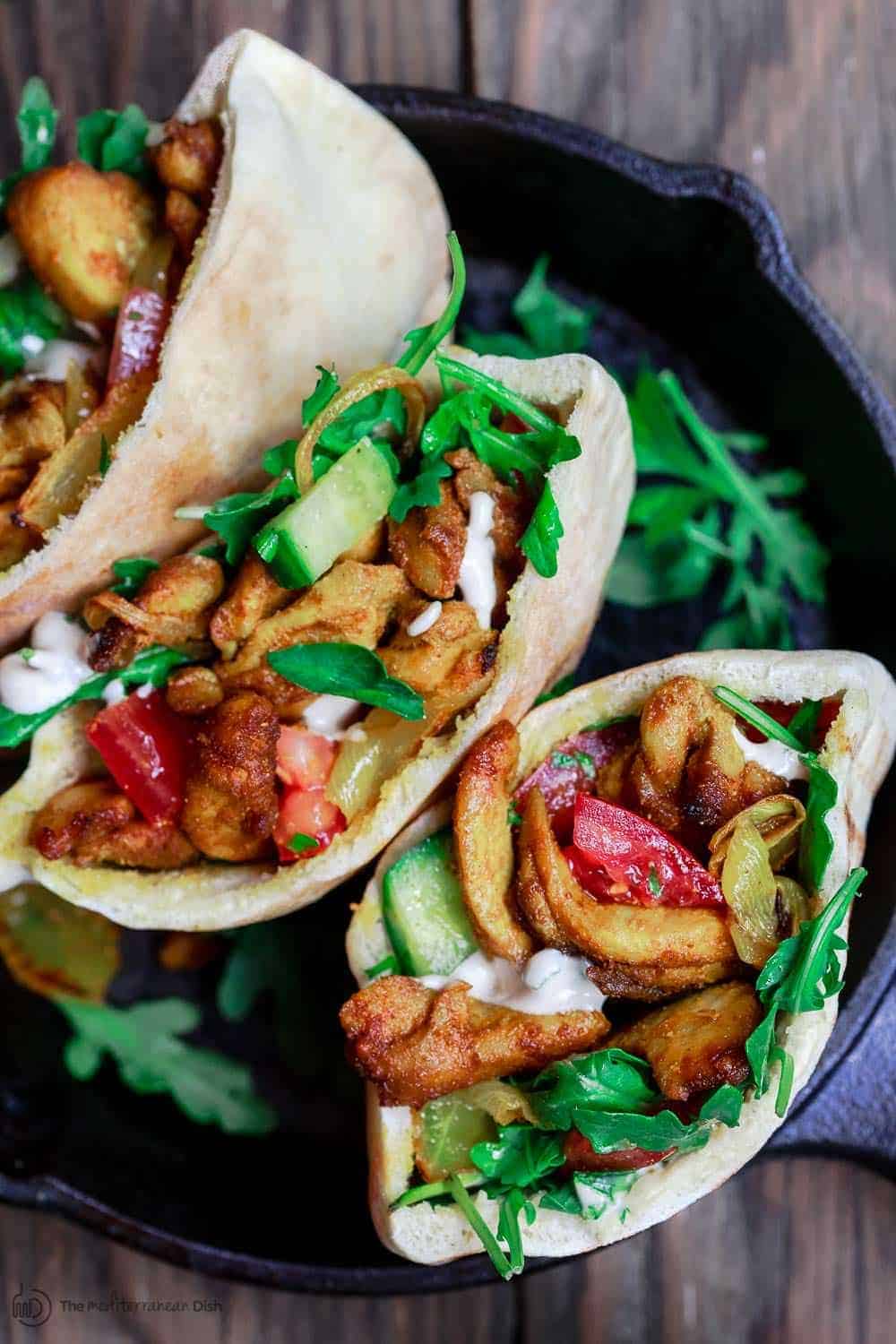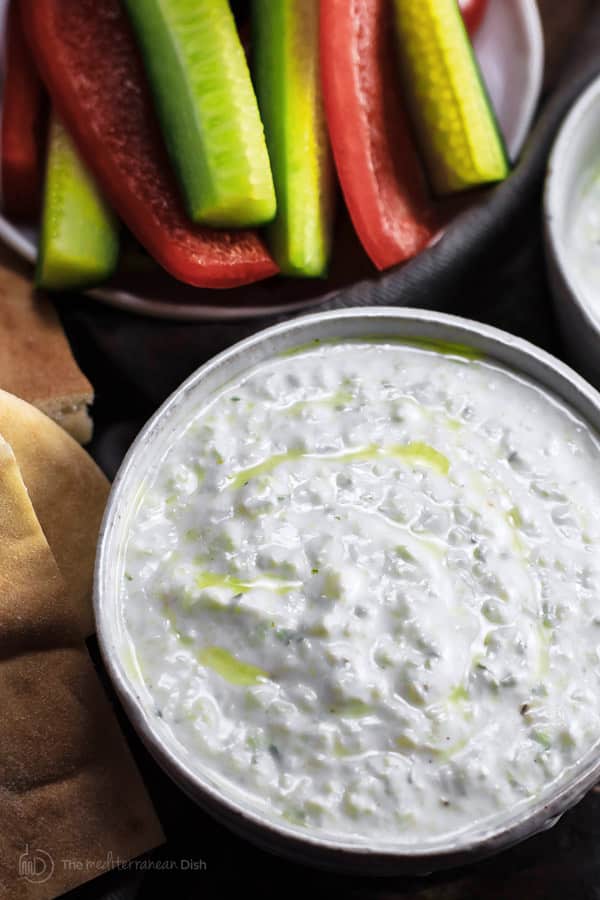 Sheet Pan Baked Halibut and Vegetables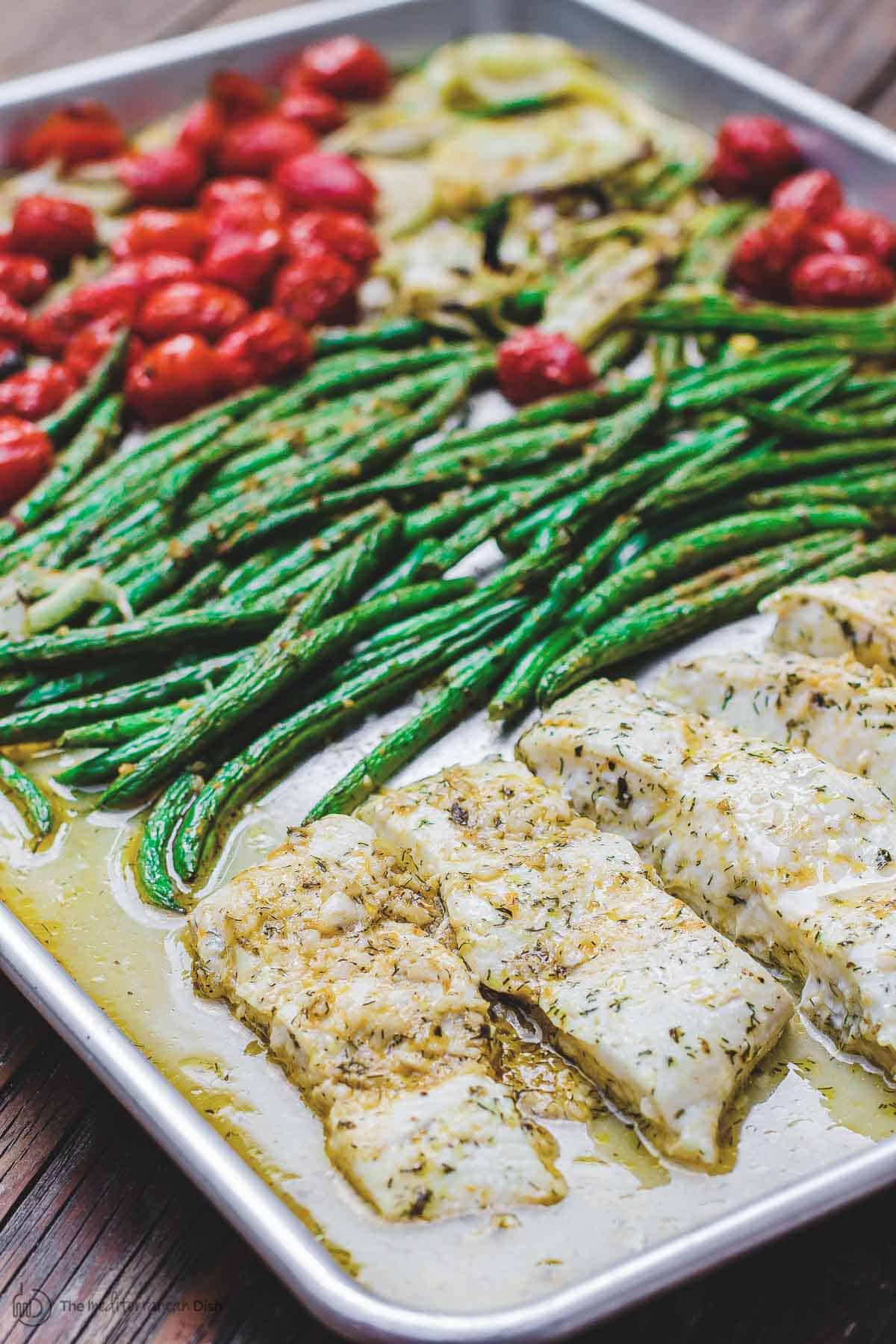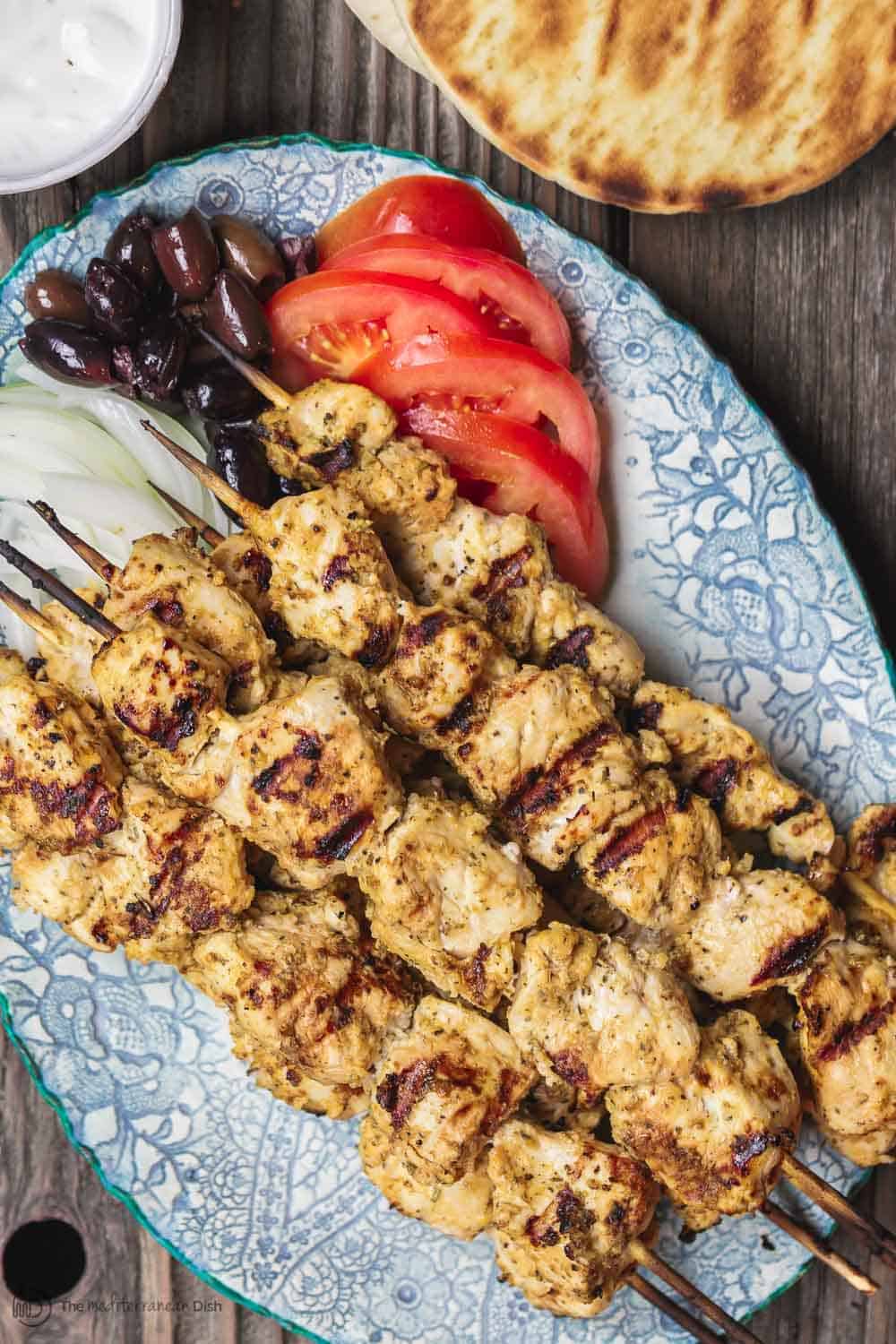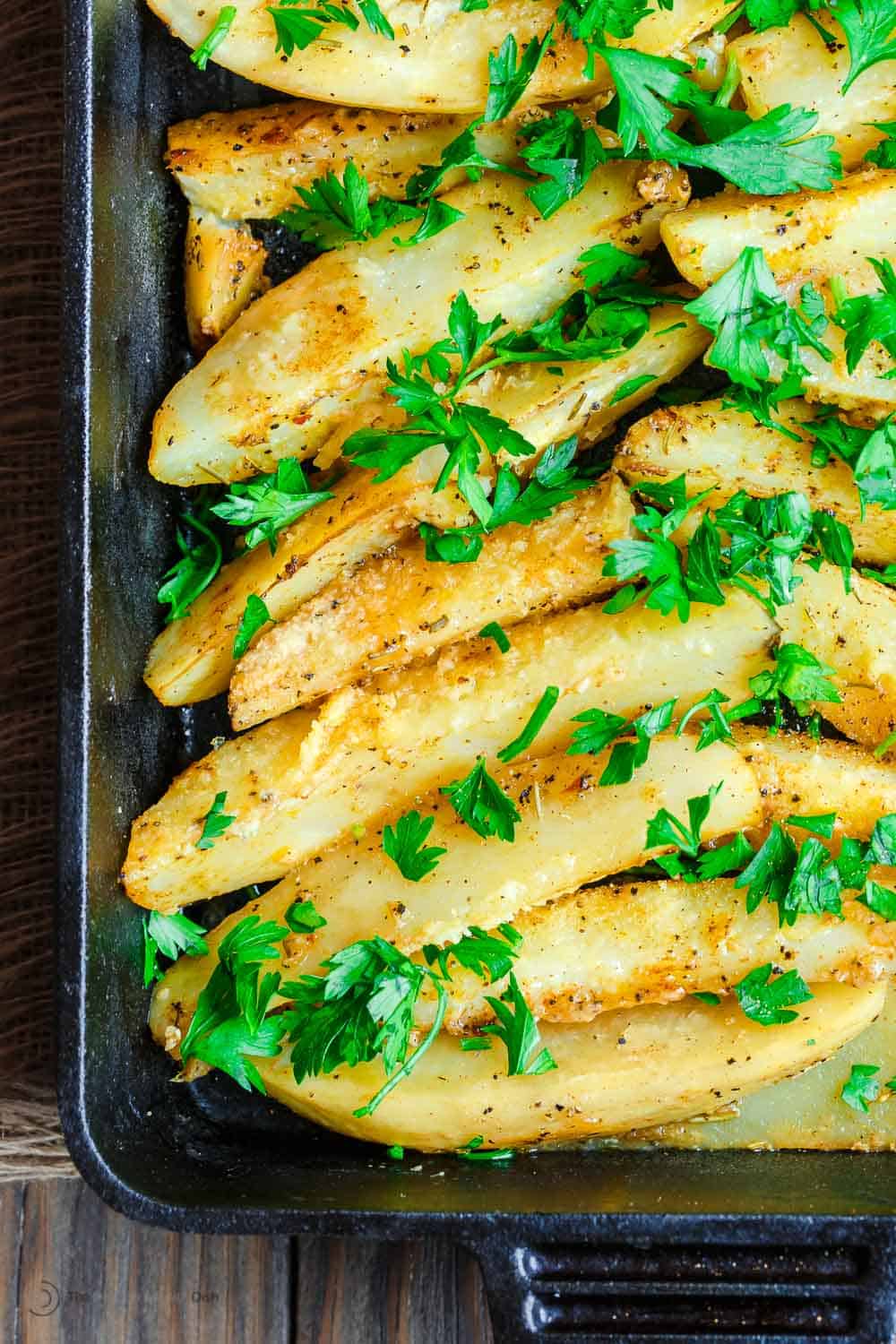 Easy Mediterranean Shrimp Recipe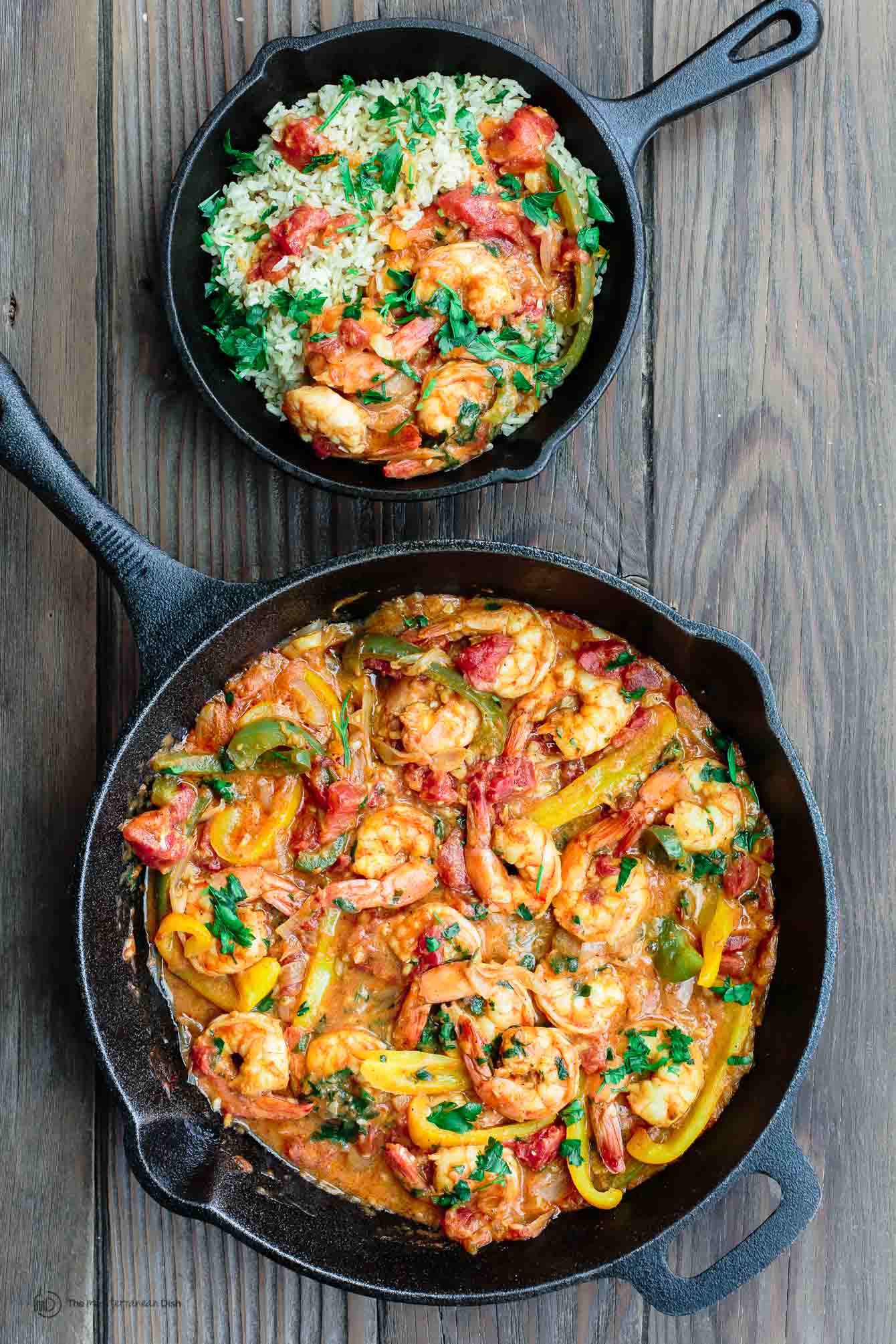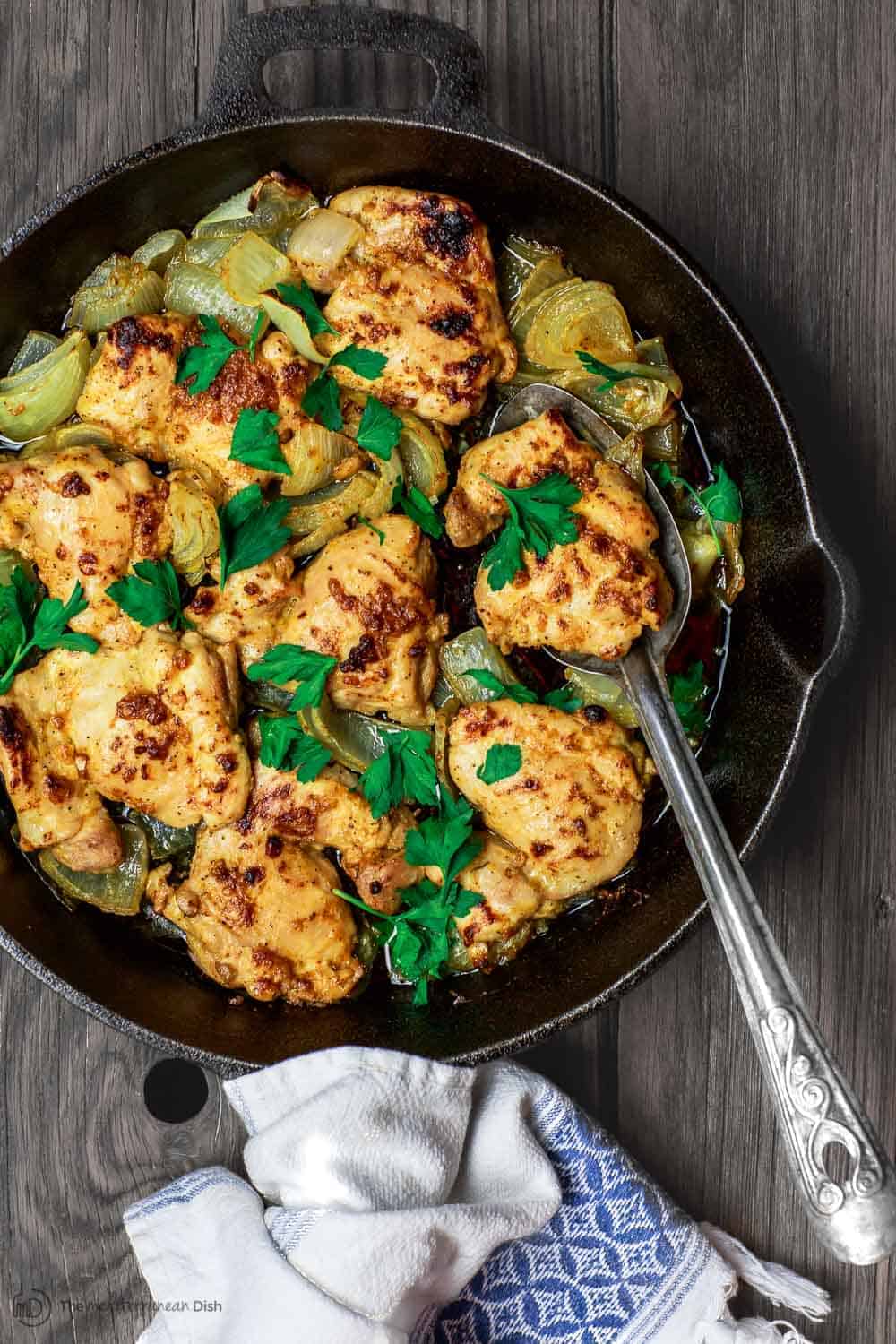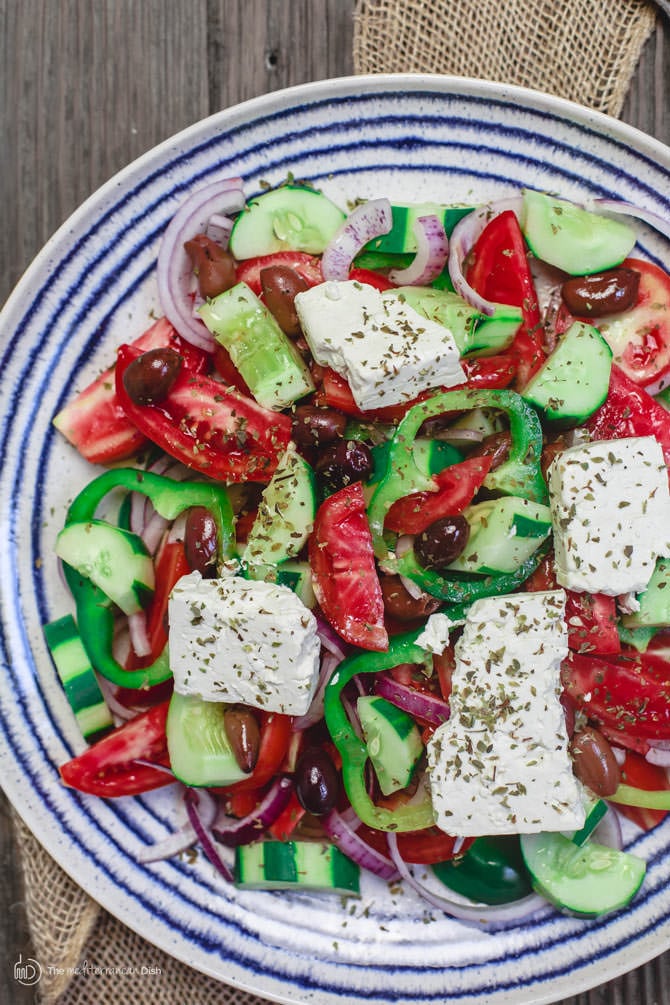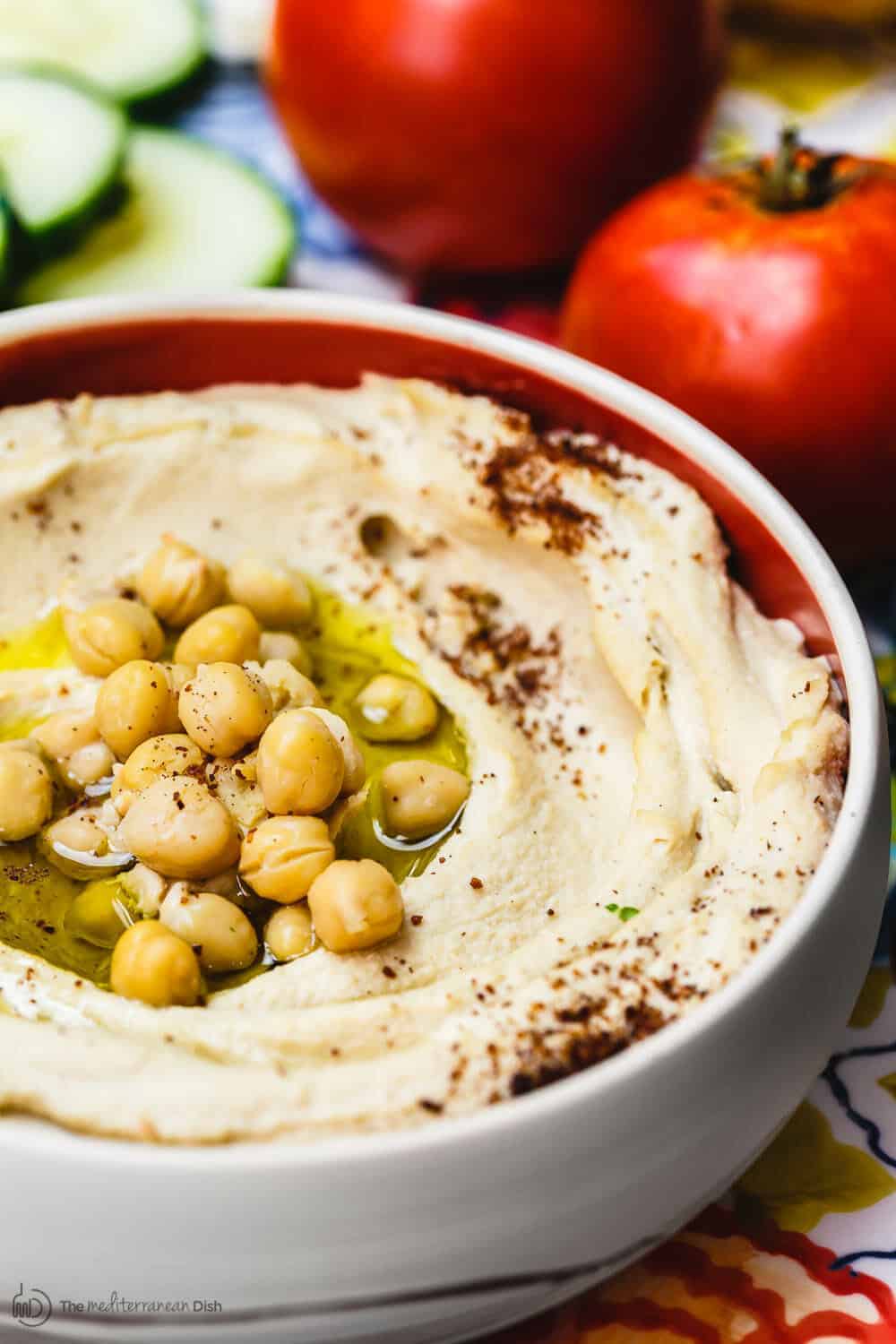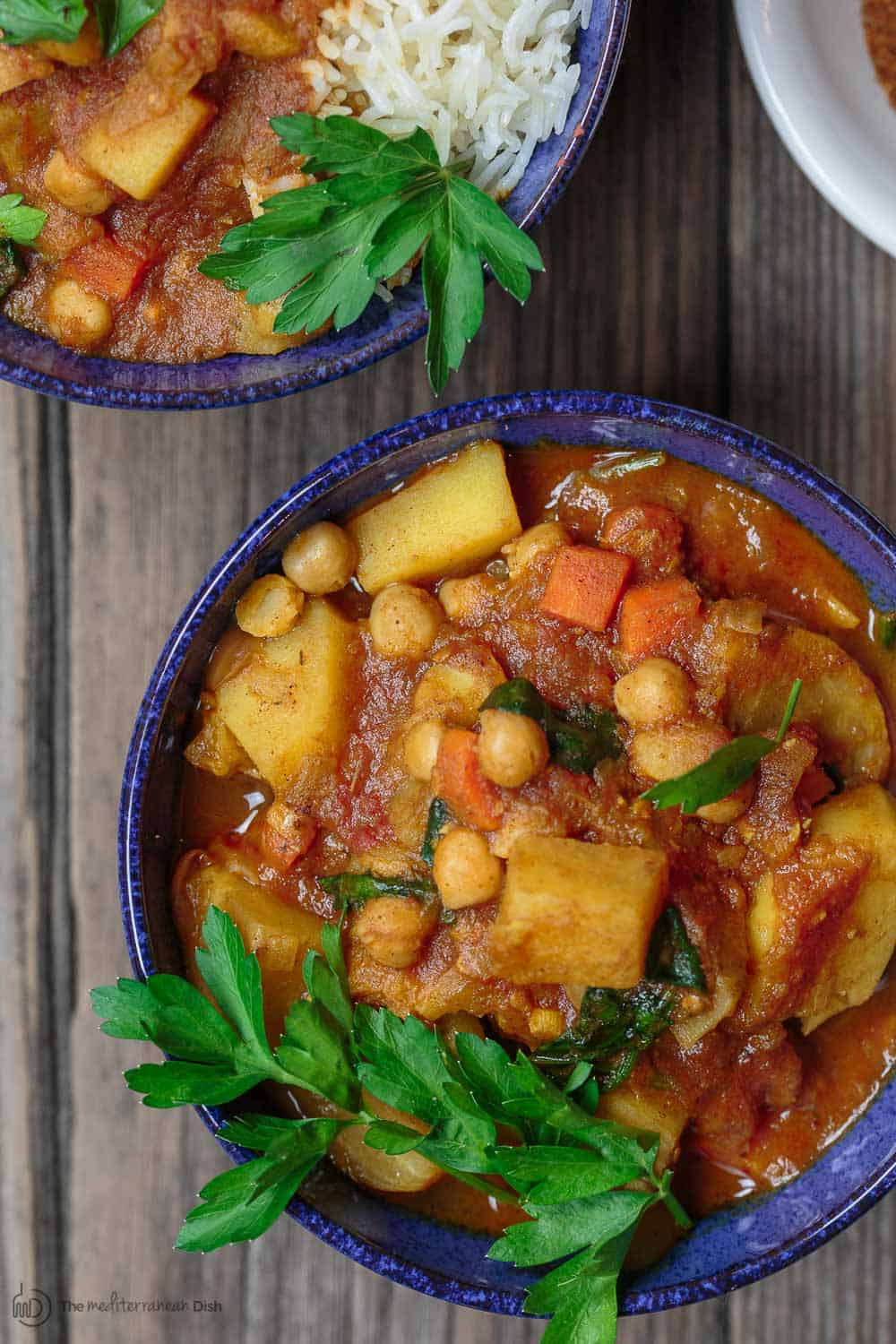 Mediterranean Watermelon Salad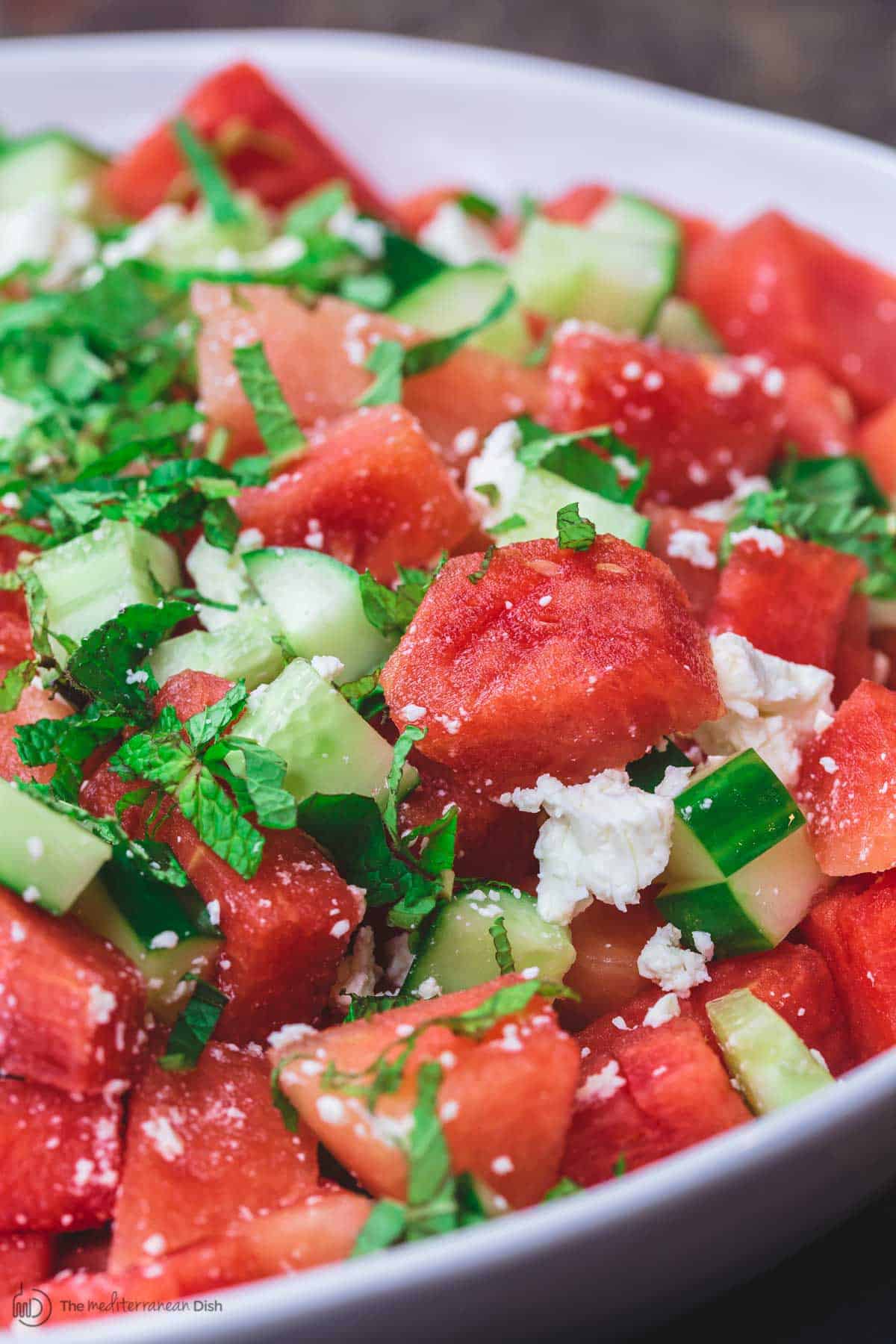 Mediterranean Roasted Leg of Lamb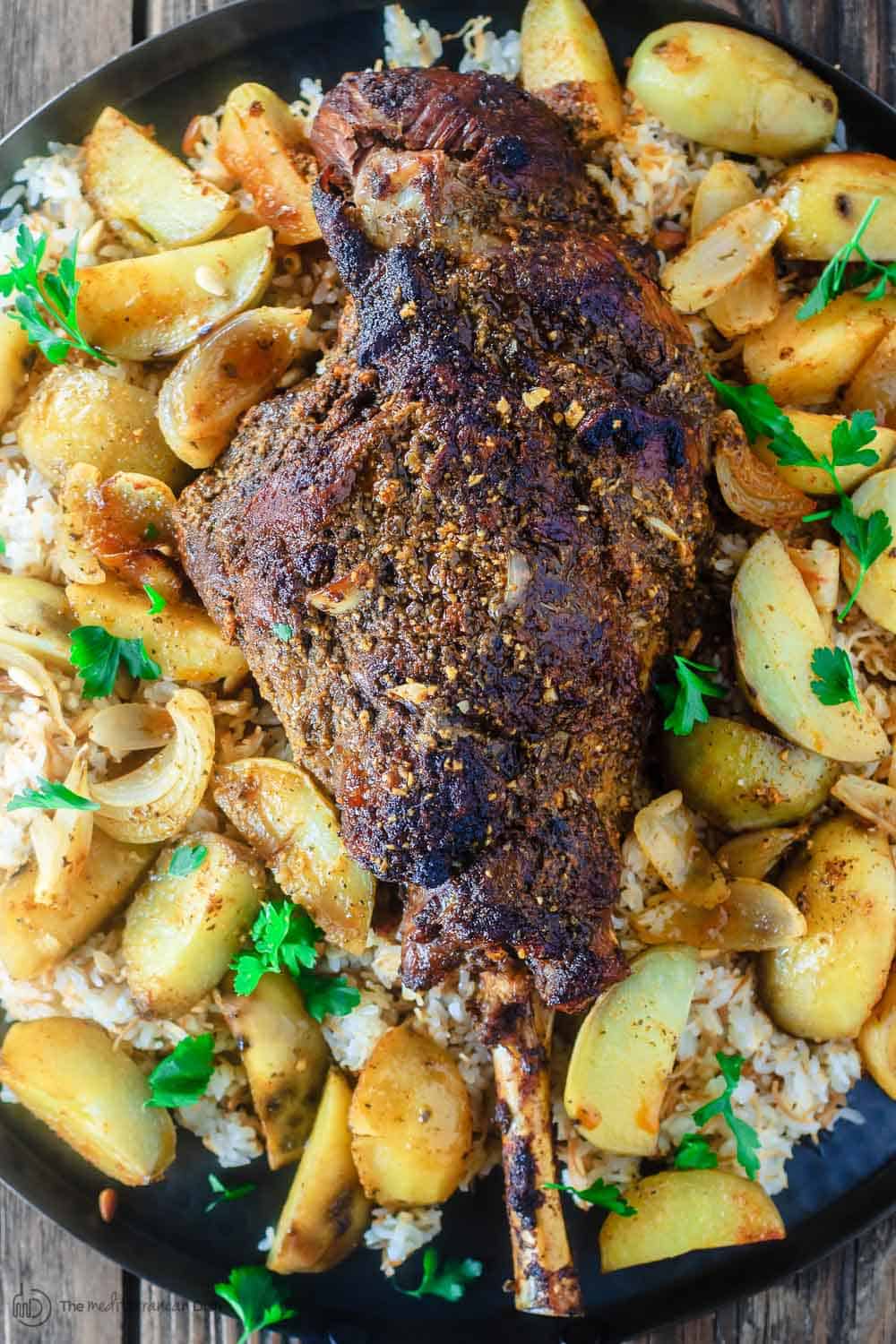 Greek Braised Eggplant and Chickpeas