What's so great about the Mediterranean Diet? Well, lots! I recently visited with Kelly LeBlanc, a registered dietician and director of nutrition for Oldways, a food and nutrition nonprofit. She walks us through why the Mediterranean Diet ranks as the top healthy diet to follow year after year, is recommended by doctors, and how to make it work for you!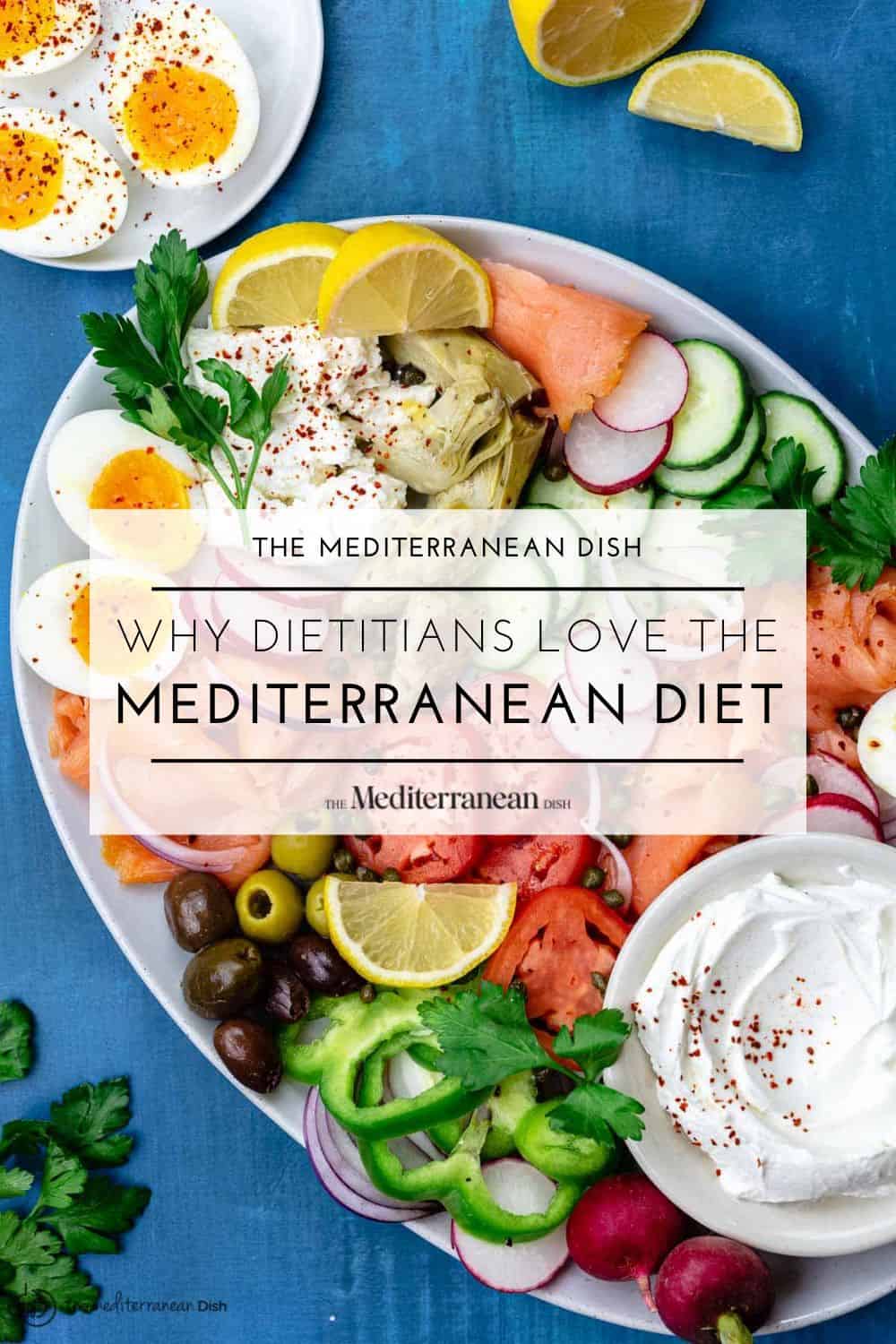 At The Mediterranean Dish we know why we love food from the Mediterranean. Its affordable, easy to make, bursting with flavor and good for our bodies and brains.
According to the Harvard School of Public Health, "Research has consistently shown that the Mediterranean diet reduces the risk of cardiovascular disease ... for those who follow it."
Every year new people visit our site (welcome!) because their doctor recommends they look into the Mediterranean diet and it's lifestyle.
To better understand why a doctor might recommend this way of eating, I spoke, with Kelly LaBlanc, an expert on food, nutrition and cultural foodways. Through our conversation she provided a little insight what to eat on the Mediterranean diet, and why once you start eating this way you'll probably never stop!
Kelly has been with Oldways, a food and nutrition nonprofit, since 2014. In addition to having a bachelors of science in nutrition, she also holds a Masters degree in gastronomy with a concentration in food policy. As part of her education she spent time in Sicily with a specific focus on the Mediterranean diet.
Read our conversation below and discover a few more reasons why the Mediterranean diet is a way of life you'll adopt easily. For some meal-time inspiration check out our favorite Mediterranean Diet recipes. And if you need a shopping list, well, we have you covered there too.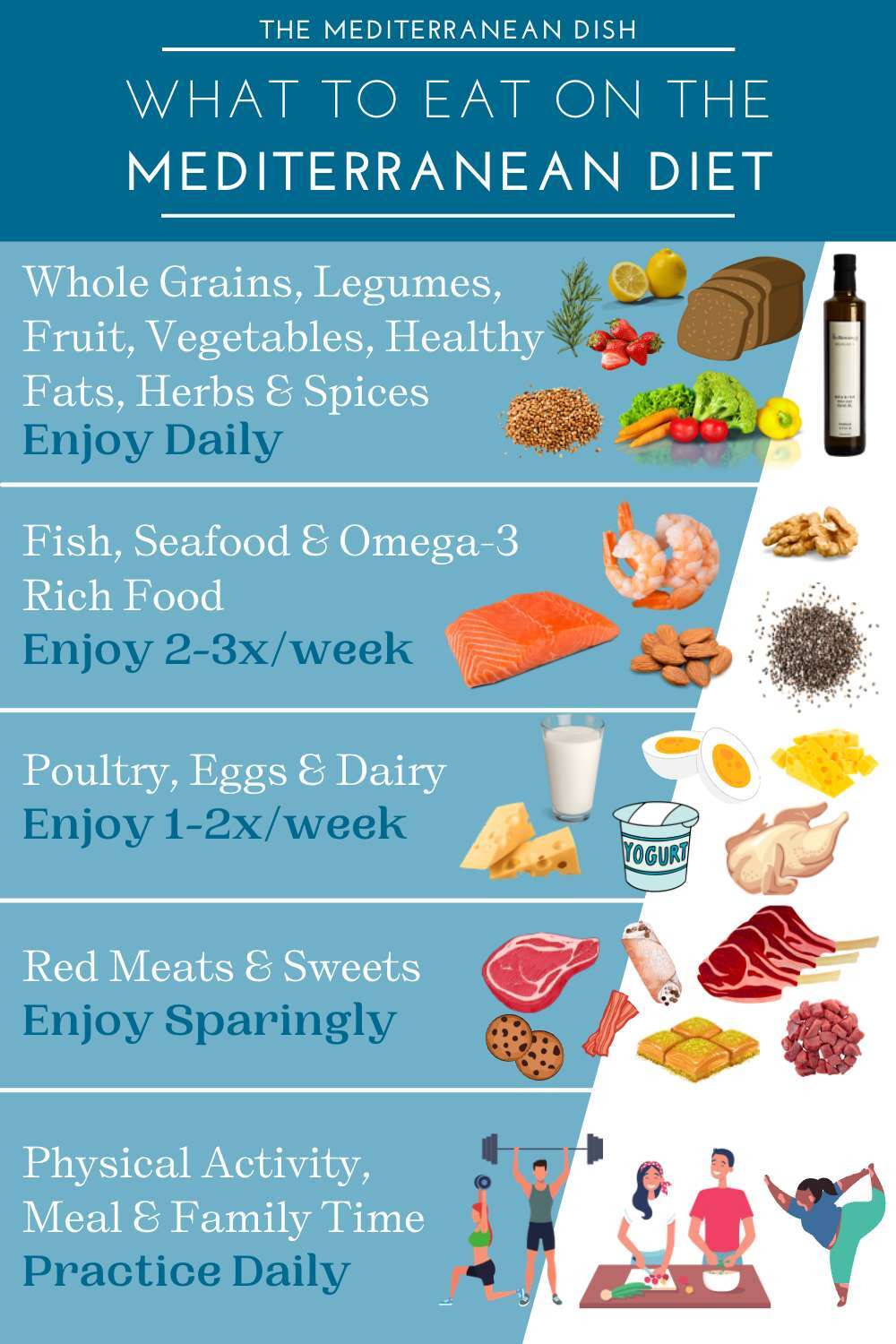 Q: What is the Mediterranean diet? What does it typically encompass?
A: Generally speaking, the Mediterranean diet is based on traditional foods and foodways from countries that surround the Mediterranean Sea.
Going back centuries in time, people around the Mediterranean enjoyed a diet of whole grains, legumes, seafood, seasonal fruits and vegetables, and olive oil. Back then, eating seasonally from local gardens, using lots of plant-based protein sources and whole grains was considered "peasant food," but today, we understand the inherent wisdom in these traditional eating patterns.
Q: Why is it frequently recommended by physicians?
A: For over half a century, scientists have been documenting both the long-term and short-term health benefits of following a Mediterranean diet.
Landmark randomized studies have found that people who follow a Mediterranean diet have a 30% lower risk of heart disease. Subsequent studies have shown the Mediterranean diet's impact on chronic disease prevention, healthy aging, healthy pregnancies, brain health, and more.
Q: From your experience and expertise as a dietician, what do you like about the Mediterranean Diet? Why is it beneficial for people?
A: Mediterranean recipes are so flavorful that it is easy to follow this delicious dietary pattern long-term. It's easier to embrace the Mediterranean lifestyle once you've shifted the focus from a mindset of restriction to a mindset of flavor, community, and abundance.
The best thing about eating the Mediterranean way is the focus on flavor and the pleasures of the table. While many "diets" in the common sense of the word are rooted in deprivation, the Mediterranean diet is a joyful way of eating that celebrates foods and their histories. Good food, good wine, good company… who wouldn't love that!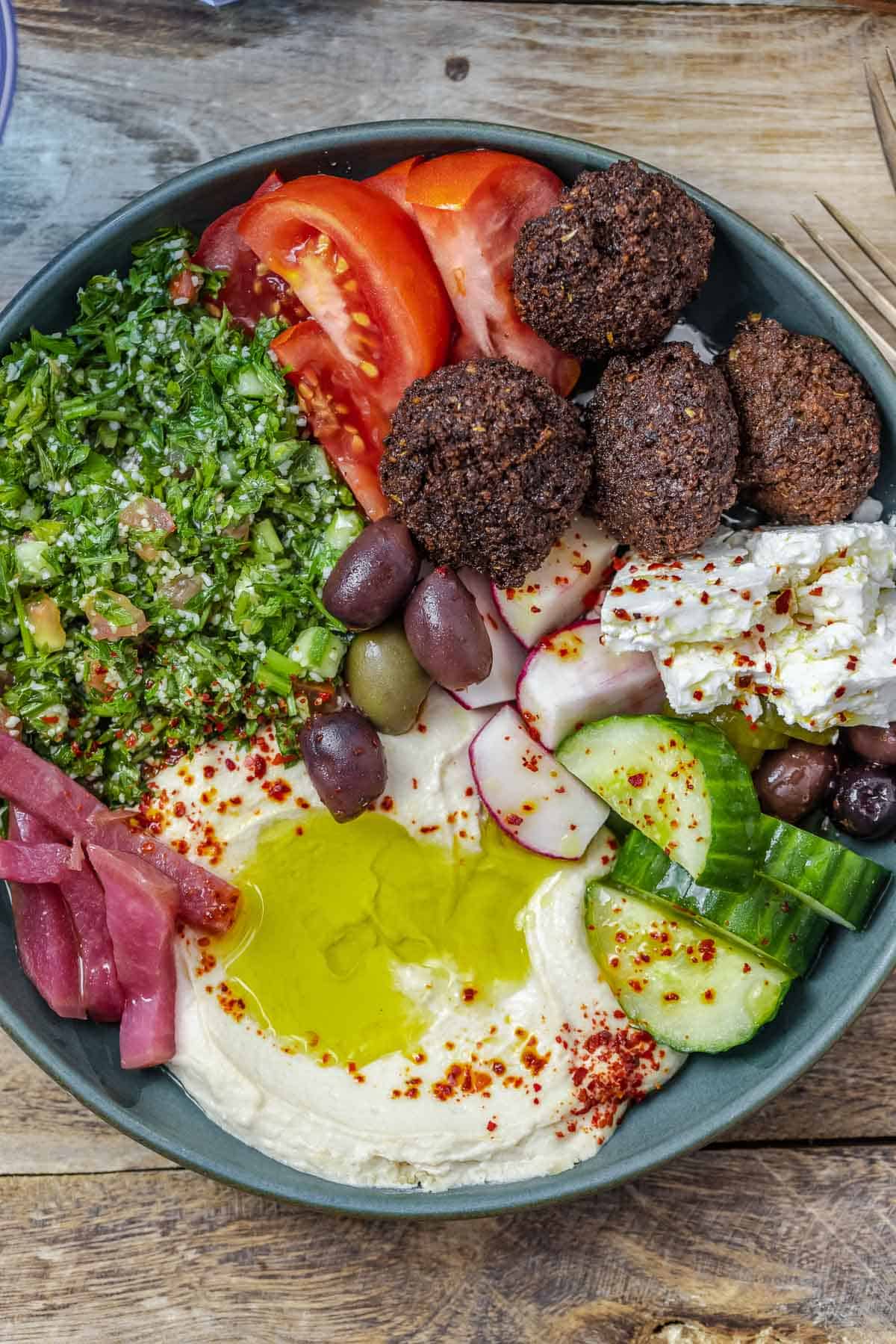 Q: Tell me about the vast cuisines of the Mediterranean?
A: Our first window into the Mediterranean diet began with the Greek island of Crete. The Mediterranean diet as we know it today represents the broader pattern of eating found throughout the Mediterranean region.
This includes Cyprus, Spain, Greece, Italy, Portugal, Turkey, Israel, Lebanon, Egypt and more North African countries. Today, approximately 27 countries surround the Mediterranean Sea, with similar climates and foods.
In Southern Europe, the cuisine is centered around the "Mediterranean Trinity" of olives, wheat, and grapes. They are used to make olive oil, bread, and wine. Some typical dishes include pesto pasta, lentil soup, paella, bouillabaisse, salade niçoise, and minestrone soup."
In the Eastern Mediterranean, ingredients reflect both the Levantine and Ottoman influences in the region. Sour flavors like sumac, pomegranate, lemon juice and bitter orange dominate the Eastern Mediterranean cooking palate. Some typical dishes include hummus, baba ganoush, falafel, tabbouleh, dolma, and many different types of salads.
In North Africa, cuisine is shaped primarily by the Berbers and Egyptians, with some Spanish and Portuguese influences as well as influences from other Arab nations. Key foods and dishes include couscous, tagines, dates, olive oil, and lots of spices.
While each of these regions has their own signature dishes, they are based on similar food patterns. All include legumes, vegetables, fruits, whole grains, olive oil, nuts, herbs, spices and fish. We encourage people to explore the diverse selection of foods and flavors the region has to offer!"
What are a few swaps that someone switching from the standard American diet to the Mediterranean diet could make?
When starting out on the Mediterranean diet, begin with simple swaps.
Week 1: Buy olive oil and start using it as your primary cooking oil. Do this in place butter, lard, coconut oil, or other oils.
Week 2: Incorporate 1 or 2 seafood-based meals, and/or 1 or 2 meatless meals.
Week 3: Stock up on hummus and veggies for snacks, as well as fresh or dried fruit.
Week 4: Swap a sugary dessert with a small piece of traditionally produced cheese, such as Parmigiano-Reggiano or Pecorino Romano. Add a handful of dried apricots, figs, or cherries to end your meal.
Can you speak to any health outcomes from adopting the Mediterranean way of eating?
Studies show that people who adopt a Mediterranean diet have a significantly lower risk of heart disease and many other health conditions. Even family members of people who adopt a Mediterranean diet benefit from a "halo effect". This is due to their families' healthy habits rubbing off on them.
This type of eating is also easy on the budget, as beans, pasta, and seasonal produce are all affordable ingredients.
Kelly LeBlanc, MLA, RD, LDN is an expert in food, nutrition and cultural intersections of food and culture. She serves as the Director of Nutrition for Oldways, a food and nutrition nonprofit dedicated to helping people live healthier lives through cultural food traditions. Readers assume full responsibility for consulting a qualified health professional regarding health conditions or concerns before starting a health program, new way of eating, or diet.

This interview has been edited for length and clarity.