TASTE x The Mediterranean Dish
June 13–19, 2023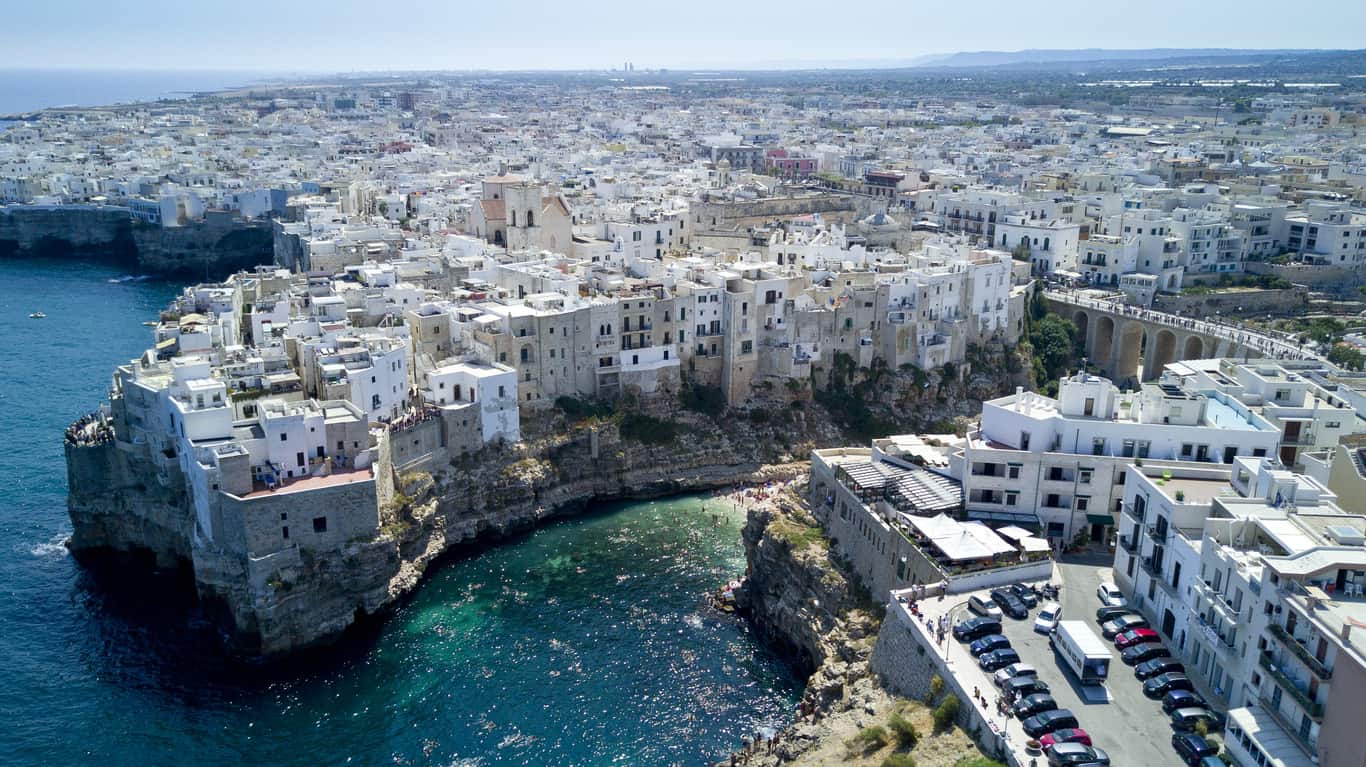 Join Suzy Karadsheh, author of The Mediterranean Dish cookbook and TASTE's Matt Rodbard in Italy this summer!
If you have ever wanted to experience the sunny Mediterranean up close and personal and discover the Mediterranean way of eating and living, this trip to the beautiful region of Puglia, Italy is for you!

Mark your calendar for June 13-19, 2023 for an unforgettable culinary and cultural tour sponsored by Penguin Random House and managed by Academic Travel Abroad! Space is limited, book now! Read on for exciting details...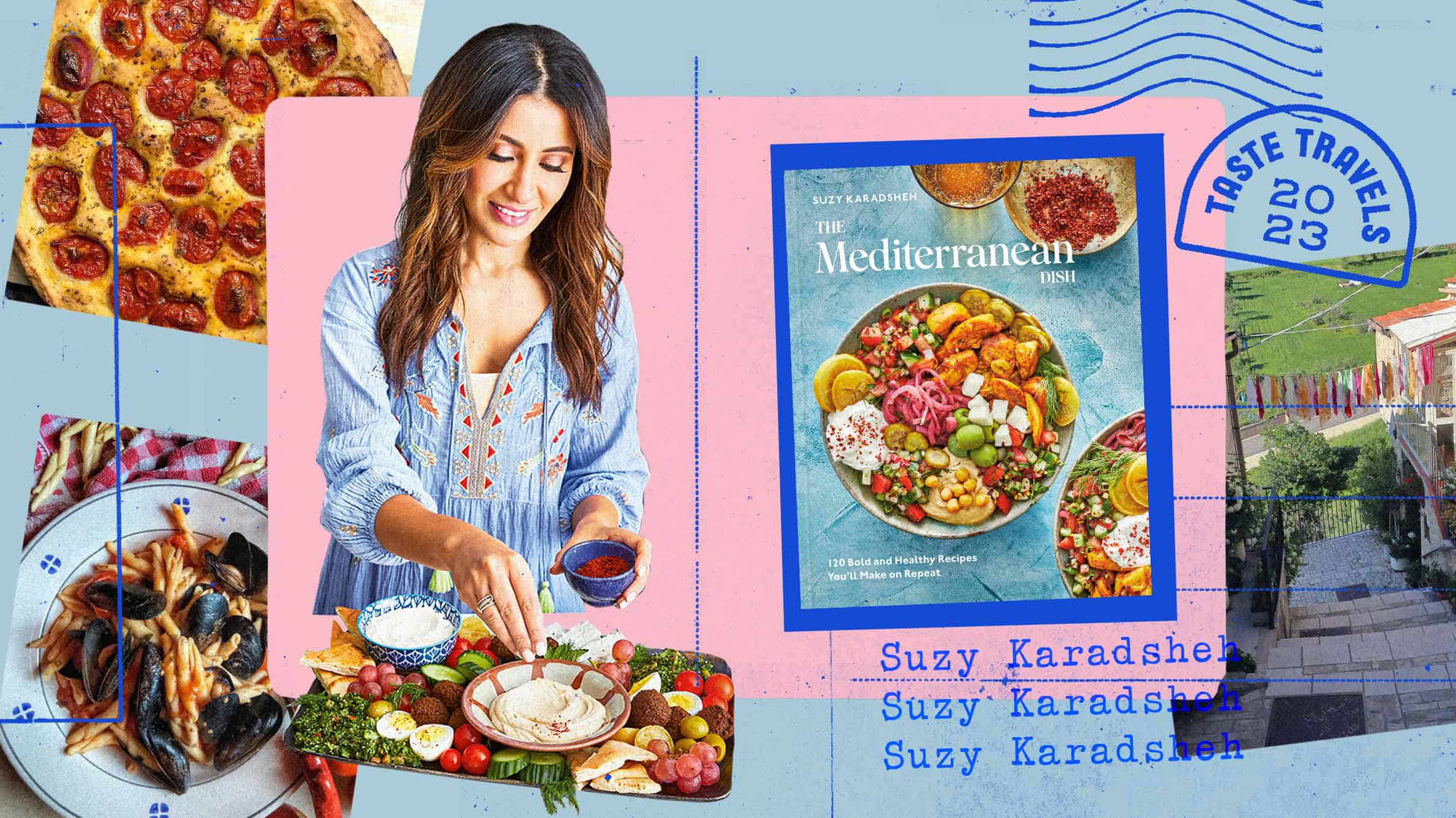 Touched by the waters of the Adriatic and Ionian seas, Italy's Puglia region, the heal of the Italian boot that overlooks the Mediterranean, is a sunswept sliver of land that has served as a crossroads of culture for centuries.

The Romans, Greeks, and Turks have all left their mark on this rugged region at the heel of Italy, known for its dramatic coastal landscape and magnificent Romanesque and Baroque architecture.
The food here—rich in grains, legumes, fish, fruit, vegetables, and olive oil—is considered among the most naturally healthful in the world, and it's ready for discovery with two culinary experts, a celebrated cookbook author and an award-winning food writer.
Join Mediterranean cuisine expert and New York Times Bestselling author of The Mediterranean Dish cookbook Suzy Karadsheh and TASTE editor in chief Matt Rodbard on TASTE's inaugural trip to Puglia, where we'll set out to learn about Italy through its distinctive food and culture.
The inviting Apulian approach to life will reveal itself through this highly curated itinerary featuring conversations and tastings with local chefs, bakers, butchers, cheesemakers, winemakers, and fishmongers. We'll stay at two lovely home bases: the four-star Tenuta Monacelle resort and the five-star Risorgimento Resort in the Baroque city of Lecce.
I am excited to have been invited to help host this special culinary tour. You will not want to miss it!

Space is limited! Reserve your spot now.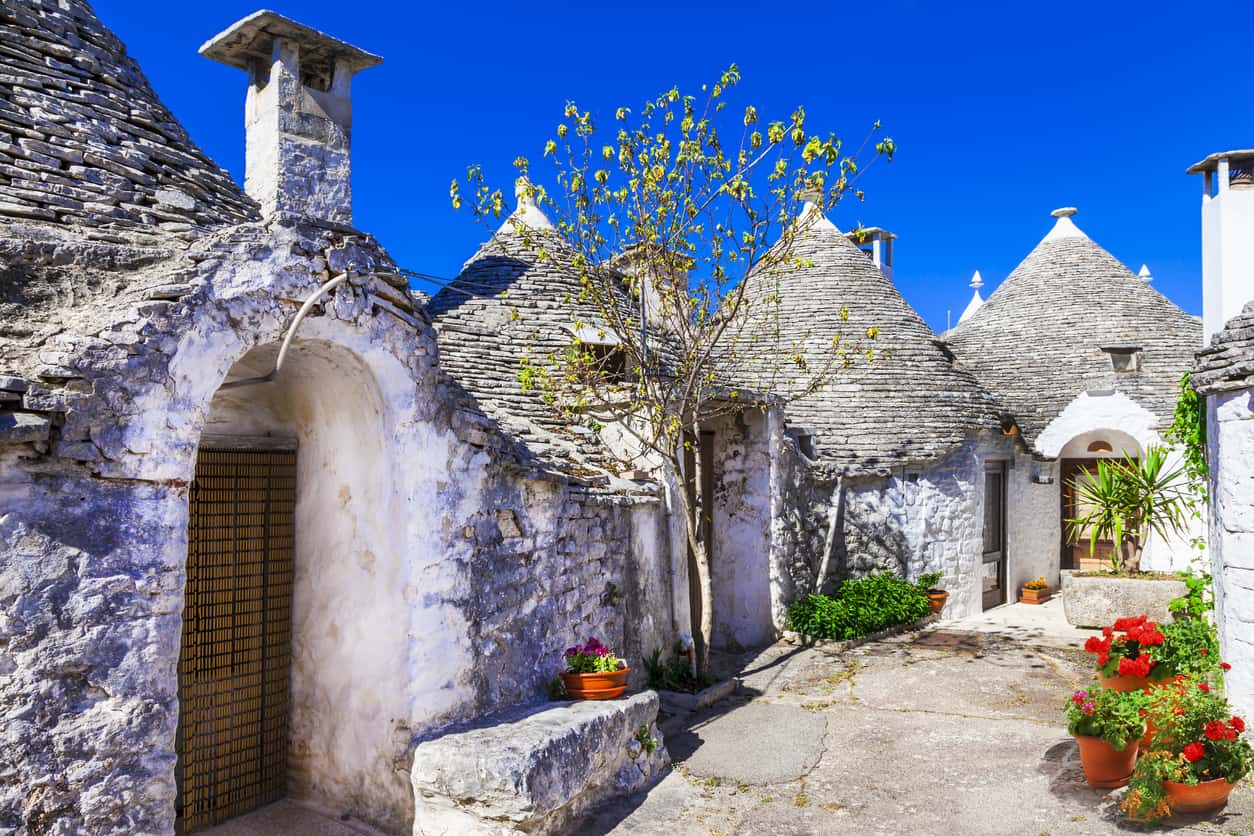 Trip Highlights
This trip is designed to not only cover important sightseeing but to allow you to be fully immersed in the life, food, and culture of sunny Puglia, Italy. You can look forward to amazing sightseeing with the best tour guides and spend time with locals and experts. Here are just a few highlights (the preliminary trip itinerary is just below):
Discover the key ingredients of for eating the Mediterranean way—fresh produce, locally caught fish, extra-virgin olive oil, and rustic breads—with an itinerary and menus curated by (me) Suzy Karadsheh.
Meet with artisan producers such as Mariangela Antolini, known as "Mariangela the Mozzarella."
Sample the street foods of Puglia: focaccia, small pastry treats (sweet and savory), local flavored coffee drinks, and, of course, gelato!
Savor the slower pace and rhythm of dining with locals, sharing convivial stories about family recipes.
Visit the magical cities of the region: the Baroque city of Lecce; Polignano, which is perched over the sea; and the unique town of Alberobello, filled with cone-shaped houses called trulli.
Pricing & Quick Details
This trip is designed to not only cover important sightseeing but to allow you to be fully immersed in the life, food, and culture of the sunny region of Puglia, Italy! You can see a a preliminary itinerary below, but let's answer your big questions now:

Dates: June 13–19, 2023
Deposit: $500 per person (required upon booking in order to secure a spot. Don't wait!)
Price: Double Occupancy $6,390 pp (double occupancy) and $7,585 pp (single occupancy)
Top Hotel Accommodations: The four-star Tenuta Monacelle resort and the five-star Risorgimento Resort in the Baroque city of Lecce (more info below).
Questions? Reservations@academic-travel.com or 877-298-9677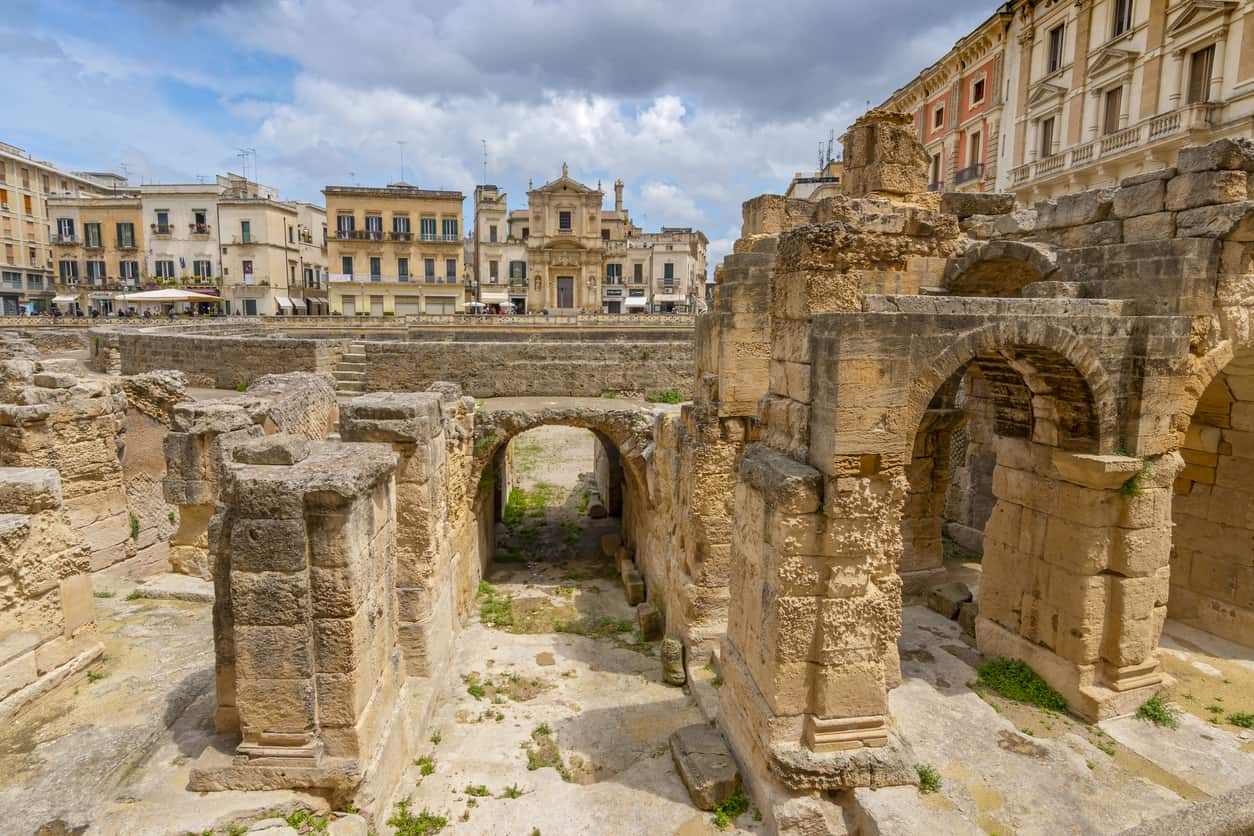 Itinerary
Here is the preliminary itinerary; more details will be added as we get closer to travel date.
June 13 - June 19, 2022. Puglia, Italy with TASTE and The Mediterranean Dish
Day 1: Welcome to Puglia
Arrive at Bari Airport and travel to the Valle d'Itria (1.5-hour drive)
Check into the hotel, Masseria Santo Scalone
Enjoy some independent leisure time
A special welcome dinner at the hotel with the group
Included Meals: Dinner
Hotel: Masseria Santo Scalone
Day 2: Mozzarella and the "Pasta Grannies"
Breakfast at the hotel
Depart for a traditional farmhouse and meet with Mariangela Antolini, the owner of an organic mozzarella business. Taste typical cheeses of the region and watch the cheesemaking process
Enjoy a light lunch at the farm with local cheese specialties, paired with wine
Continue to Bari. A local guide will lead you through the old city, pausing for a short coffee break with an espressino before discovering the narrow winding streets where local nonne (grandmothers) prepare orecchiette (the local pasta). Taste some typical street food of Bari, including focaccia barese (seasoned with tomatoes, olives, oil, and oregano), panzerotti, and sgagliozze.
Dine at your leisure in Bari in the evening. Return to the Masseria Santo Scalone after dinner
Included Meals: Breakfast, Lunch, Tasting
Hotel: Masseria Santo Scalone
Day 3: The Craft of Olive Oil and the Bounty of Fish
Breakfast at the hotel
Visit an olive oil mill in the morning and learn about craftsmanship, tasting many Italian varieties of this essential ingredient
Take a guided tour of Alberobello, with its 1,400 trulli (traditional cone-shaped, dry stone houses). This city was declared a UNESCO World Heritage Site in 1996
Lunch at your leisure in Alberobello
Return to the hotel for a little free, independent time to relax
Late in the afternoon, visit Polignano a Mare, a town perched on a sheer cliff overlooking the Adriatic Sea. Explore the charming alleys on a guided walking tour. Pause for refreshments at a local café. The owner will introduce you to the local version of caffe (mixed with sugar, lemon, cream, and amaretto) and some homemade gelato
Free time to wander in this quaint seaside town
Enjoy a special fish dinner at a local restaurant with views out to sea
Included Meals: Breakfast, Tasting, Dinner
Hotel: Masseria Santo Scalone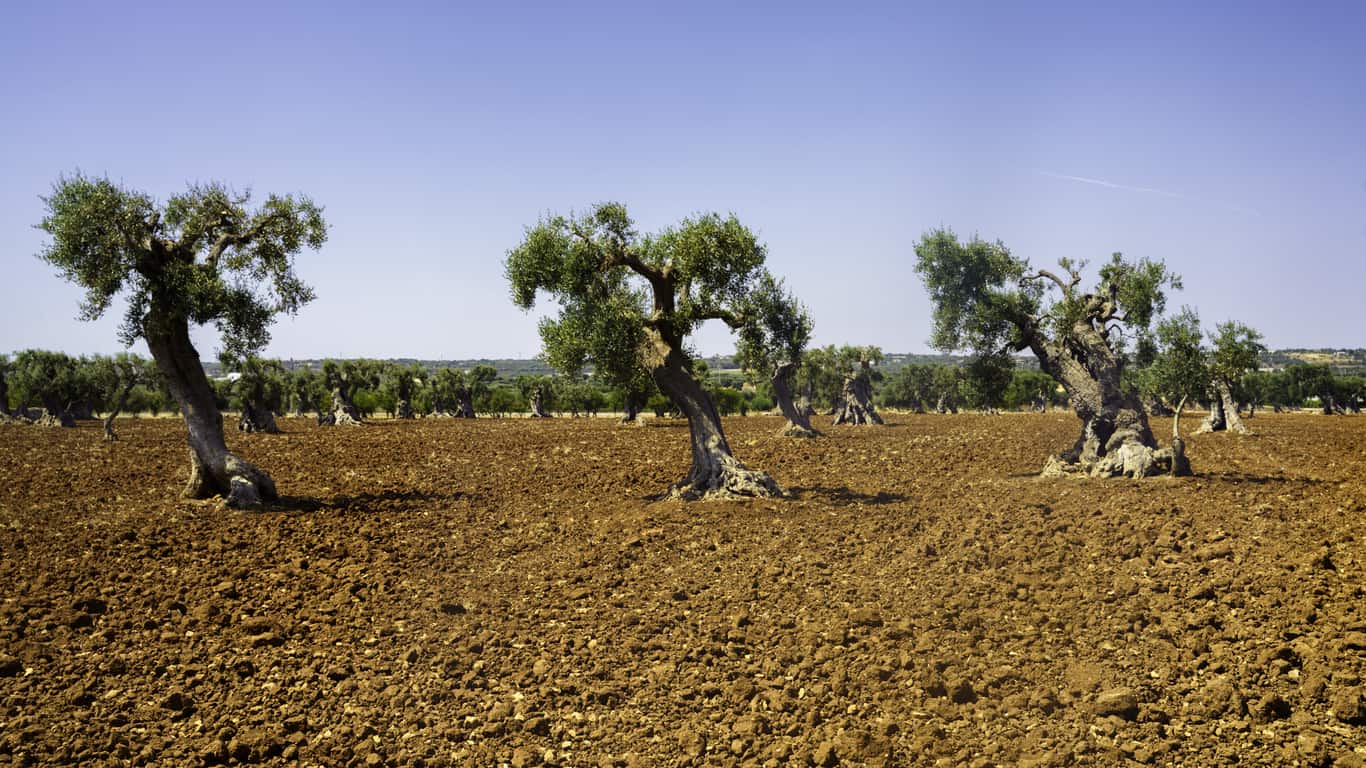 Day 4: Wine Tasting and Apulian Ceramics from Grottaglie
Breakfast at the hotel & check out
Drive to a local winery in the countryside near Taranto. Learn about the organic wines produced there
Visit the cellars, then enjoy beautiful vineyard views as you sample the flavors of Puglia paired with wines produced on the estate
Tour the lovely town of Grottaglie, renowned for its ceramics. Meet a local artisan in his workshop to learn about some of the typical ceramic dishes used to serve local food
Continue to the magical town of Lecce, "the Florence of the South," and check into the hotel
Spend the evening at your leisure
Included Meals: Breakfast, Lunch, Tasting
Hotel: Risorgimento Resort
Day 5: Lecce: Street Food Tour and the Art of Aperitivo
Breakfast at the hotel
Take a walking tour through the beautiful Baroque city of Lecce. Discover the Piazza del Duomo, with its majestic Cathedral of Maria Santissima Assunta. Pause at a pastry shop to taste the local iced coffee of Lecce, prepared with almond milk
More street food will be sampled along the way: rustico leccese (a puff pastry shell filled with mozzarella, tomato sauce, béchamel, and pepper) and pasticciotto (a local dessert filled with cream)
Later, discover the magnificent papier-mâché handicrafts that Lecce is famous for, and meet with a local artisan
Join the locals for an evening passeggiata (stroll) through the streets as the sun sets. Pause for an aperitivo—the Italian tradition of drinking a glass of wine with typical cold cuts such as capocollo and some taralli crackers.
Free time and dinner at your leisure
Included Meals: Breakfast, Tastings
Hotel: Risorgimento Resort
Day 6: Lecce: Farmers' Markets the Italian Way and a Cooking Class
Breakfast at the hotel
Local market excursion with a food expert to select seasonal produce
Continue to a local farm just outside Lecce. Roll up your sleeves for a private cooking class, where the focus will be on pasta!
Dine on your delicious creations (pasta, main course, and dessert)
Return to Lecce for some independent leisure time in the afternoon
Special farewell dinner in a private home, surrounded by vineyards and olive groves! The family will share favorite recipes and stories about the rich agricultural land.
Included Meals: Breakfast, Lunch, Dinner
Hotel: Risorgimento Resort
Day 7: Arrivederci to Puglia
Breakfast at the hotel & check out
Transfer to Bari for individual flights home (two-hour drive).
Included Meals: Breakfast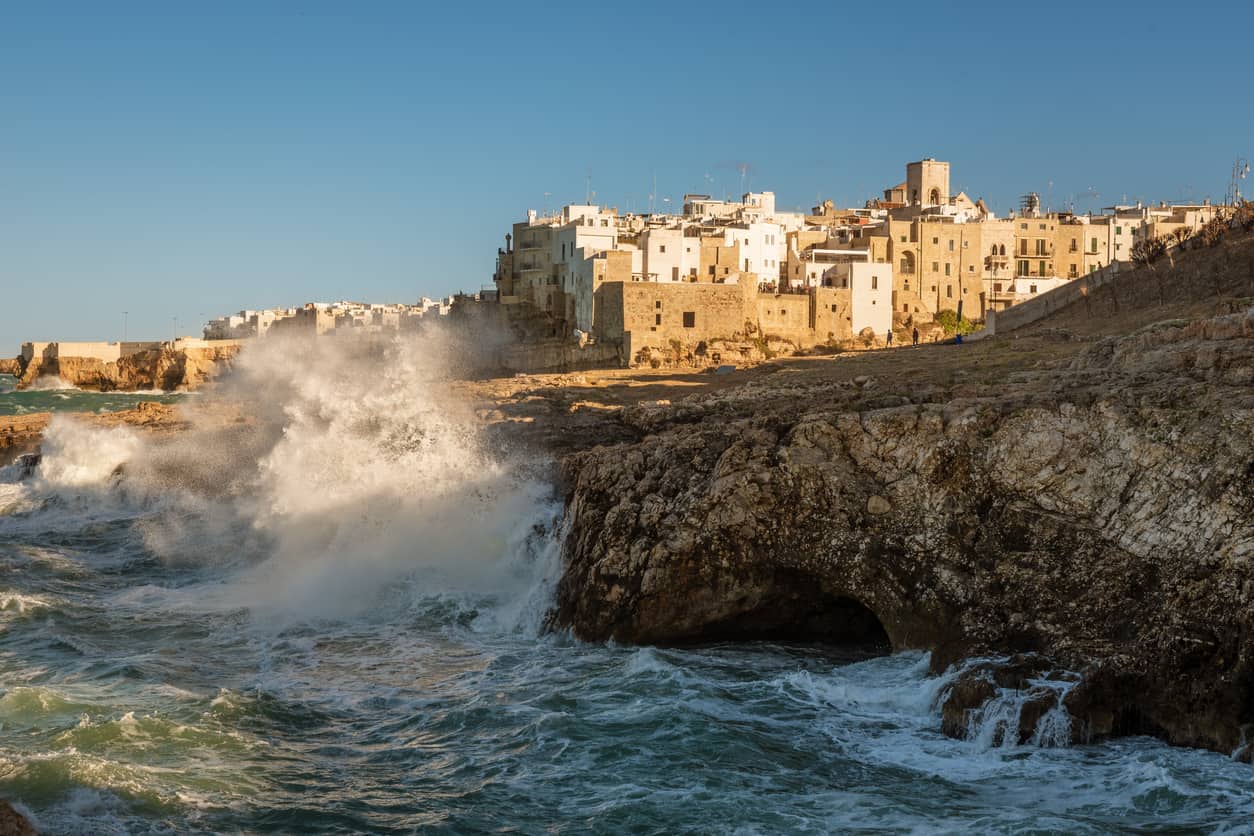 Hotels
One of the oldest fortified residences of Ostuni, Masseria Santo Scalone sits between the Adriatic Sea and the rolling countryside of Puglia. Built at the end of the 14th century, this rustic yet elegant complex of buildings has recently been carefully restored to its ancient roots.
Each room offers a unique perspective, some showcasing the original stone structure while others focus on authentic cultural themes or locally sourced decorations. Many rooms overlook the large central courtyard and gardens, creating an intimate, natural atmosphere.
The restaurant offers a seasonal menu focused on farm-fresh products sourced directly on-site from Masseria's organic garden. A respite from the bustling city, the grounds also offer an array of relaxing spaces, including a pool, multiple flower and vegetable gardens, a citrus grove, an olive grove, and a solarium.
This five-star property in the center of Lecce was originally built in 1800 as a ducal home. The private home was renovated in 2007 and opened as the Risorgimento Resort, with a contemporary Baroque-style interior that retains the original exterior architecture.
This boutique property with 47 rooms, each designed in typical Salento colors, reflects the beauty of the local stone and the lush vineyards nearby. Both in-house dining options offer upscale gastronomy for hotel guests and Lecce visitors alike. There is also a wellness center with Turkish baths.
Reserve Your Spot Now!
We'd love to have you on this special culinary tour in the sunny region of Puglia, Italy in June of 2023. Space is limited, so don't wait to reserve your spot.
Your Hosts
Suzy Karadsheh
Suzy Karadsheh is the author of the New York Times Bestselling book The Mediterranean Dish: 120 Bold and Healthy Recipes You'll Make on Repeat and the founder of the TheMediterraneanDish.com, the number-one website and resource for modern Mediterranean recipes and lifestyle.
A true daughter of the Mediterranean, Suzy's authentic voice, no-fuss approach, and easy recipes have helped millions of people enjoy flavor-packed meals while seamlessly following the world's healthiest diet—the Mediterranean diet. She is an author, creator, TV personality, and your go-to gal for a good laugh and all Mediterranean cooking (Greek, Middle Eastern, Italian—you name it).
Suzy has been featured on Good Morning America, Access, Barron's, Today, HuffPost, Good Housekeeping, Well+Good, Food Network's Delish, Shape, PureWow, The Kitchn, and more.
Suzy was born and raised in Port Said, Egypt, and now lives in Atlanta, Georgia, with her husband, two children, and dog, Max. She loves falafel, any place by the water, and lots of family time—but not in that order.
Matt Rodbard
Matt Rodbard is a writer, editor, and author of food and culture books with more than two decades of experience working in television, magazines, book publishing, and online media. He's the author of Koreatown: A Cookbook, a New York Times best seller, and Food IQ, a Publishers Weekly best seller, and he's the founding editor of online food and culture magazine TASTE, winner of two James Beard Foundation Awards.