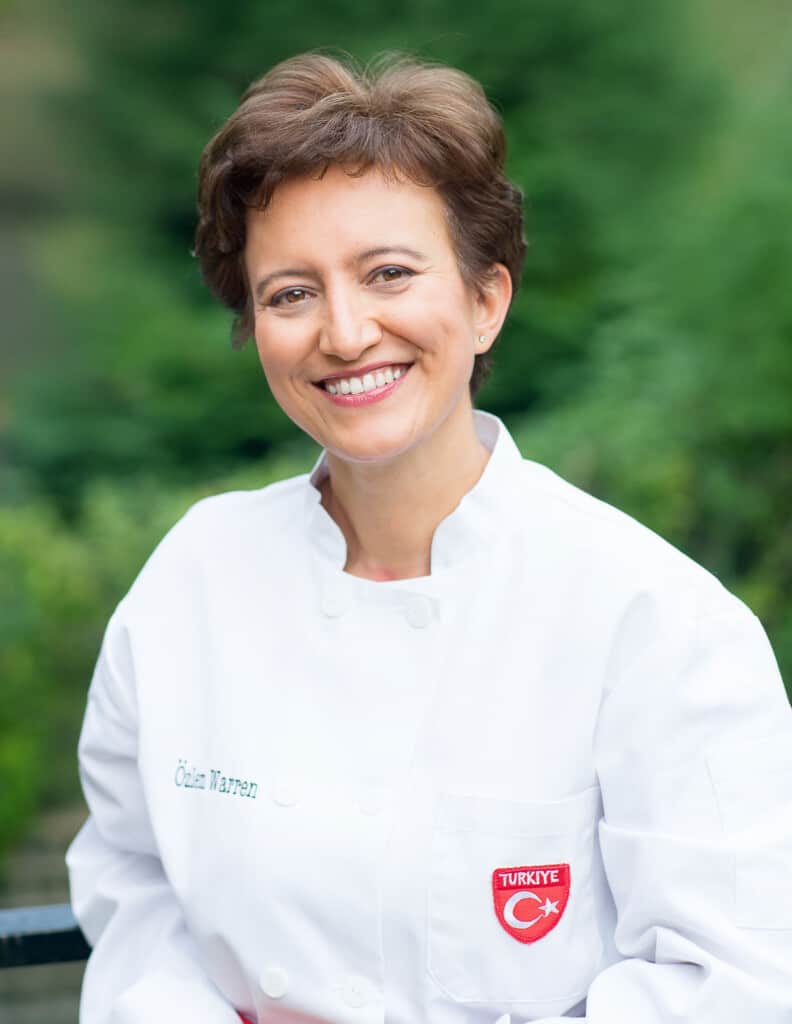 Culinary Specialties:
Expert in Turkish Cuisine
Cookbook Author
Culinary Instructor
Ozlem Warren is a native of Turkey and author of her debut cookery book, Ozlem's Turkish Table, Recipes from My Homeland.

She was born and raised in Turkey and lived in this magical land for 30 years. She is passionate about Turkey's delicious and vibrant cuisine, Mediterranean flavours and has been teaching Turkish cooking in England (at the Divertimenti Cookery School, London), Turkey (Istanbul Culinary Institute), the USA (Milk Street Cookery School in Boston, Central Market Cookery Schools in TX) and Amman, Jordan for over 15 years. She has a popular Turkish recipe blog, Özlem's Turkish Table and hosts Supper Clubs and Culinary Tours to Turkey.

Ozlem was a part of the Turkish Chefs of the World (Dunyanin Turk Sefleri) TV programme, aired on the Turkish national TV Channel, TRT, as well as in 37 other countries. She participates in prestigious events such as the Taste of London, The London Book Fair, the International Edinburgh Book Festival and various food festivals to promote Turkish cuisine and culture and publishes her articles in major national newspapers in Turkey and magazines around the world.