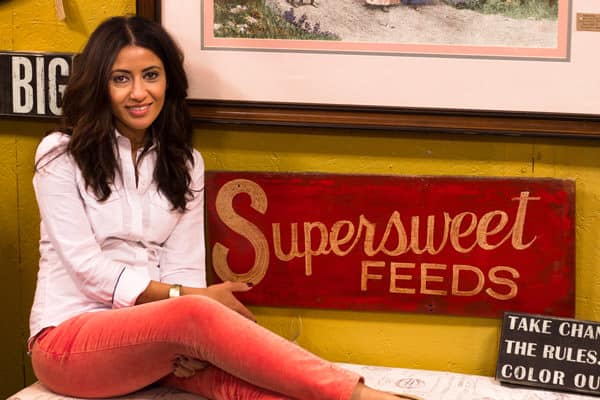 Happy Saturday, friends! It is November already! And, the holiday season is upon us. I want to help make your holidays easy and special. I have prepared lots of special recipes, complete with step-by-step photo tutorials. Please leave me your e-mail and I will be sure to share my recipes with you directly!
If you've been following me on Facebook, you probably already know that I spent a bit of time antiquing last weekend. It was our last 70-degree F weekend; I could not help but go on a little adventure. My family and I covered various spots, from large antique outlets to a few little boutiques in the nearby historic Valley Junction. I was quite surprised at how much fun my little ones had looking through treasures from the past.
The tiny chair below was my four-year-old Hannah's purchase choice; that is until I kindly read the sign to her 🙂 Her reaction was priceless; she gave me sad puppy eyes and quietly moved away!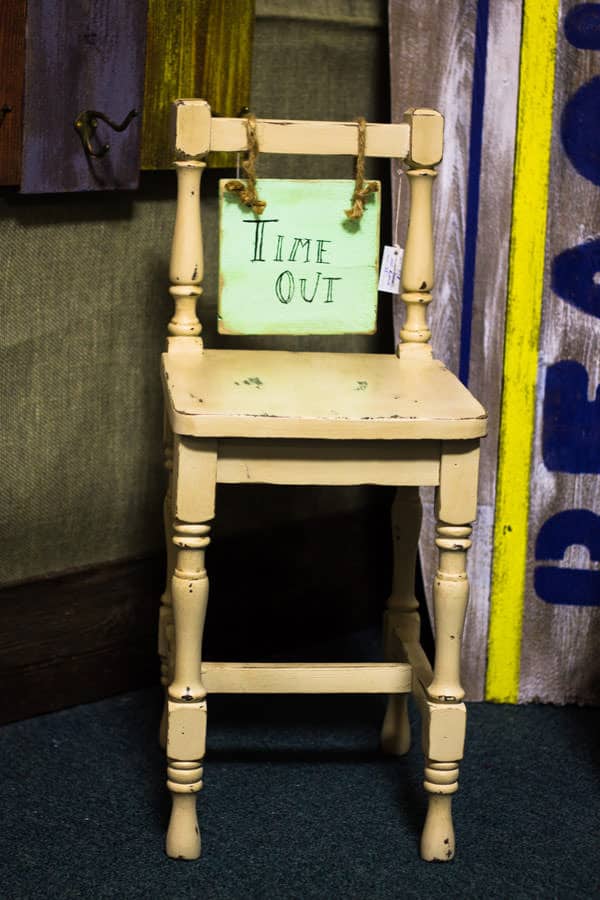 That I am a serious collector of antiques is far from the truth. This article I found, explains what to look for in an antique; basic things like rarity, aesthetics, desirability, authenticity and condition. But, I had learned from my friend Jeannette, who first introduced me to antiquing about six years ago, that to enjoy antiquing, you need to possess two things: patience and a taste for things nostalgic.
Jeanette owns a charming home in Grand Rapids, MI that she so tastefully decorated with pieces acquired over several years. I had been with her on a couple of trips when I quickly learned that antiquing is not like any other shopping I had typically done. You don't just go into a store; buy a little couch; haul it out to your car; and take off. No. You browse, examine, and photograph items. You go home and carefully consider questions like: Do these items represent me? Where would they be placed? How do they fit with other collectibles? What value do they add to my living space? etc. Then you go antiquing again, and again, until you find the right piece for you.
On this last weekend antiquing adventure, I realized that what truly captures me is the joy I experience when I hold something precious from years long gone.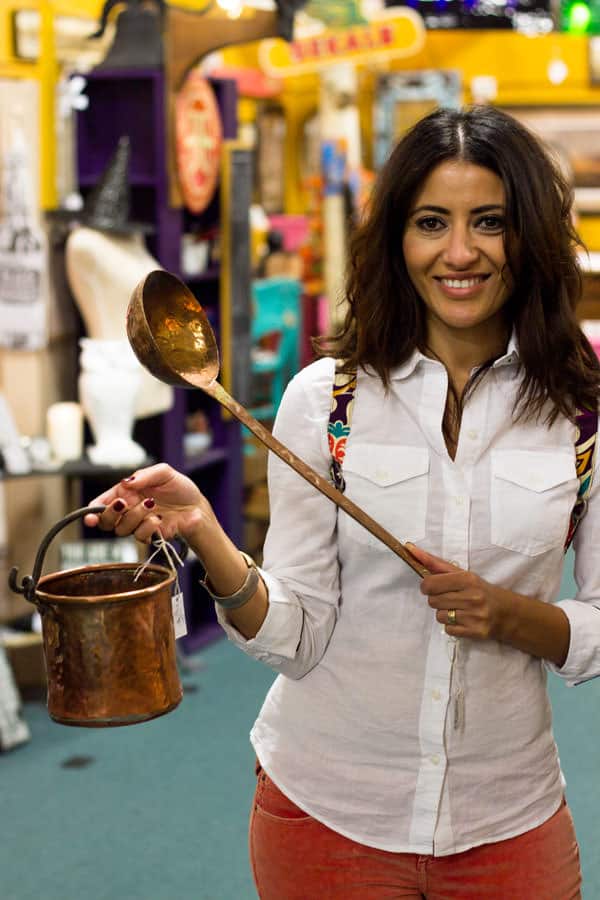 As a cook I was drawn to kitchen items like the copper ladle and little boiler you see in the picture above. Things like a large food scale or a wooden masher from the 19th century; so heavy and well-made. As I examined these gadgets, I could not help but think about the stories behind them. The cabinets they were lovingly housed in. The people who used them to prepare and serve food. Those people's lives, and their kitchens in comparison to the sophisticated kitchens and multiple gadgets we have today.
I admit; I was swept with a sense of gratitude to note how much easier preparing a meal is nowadays. And the fact that I can easily share my food creations virtually with The WORLD! We have come a loooong way!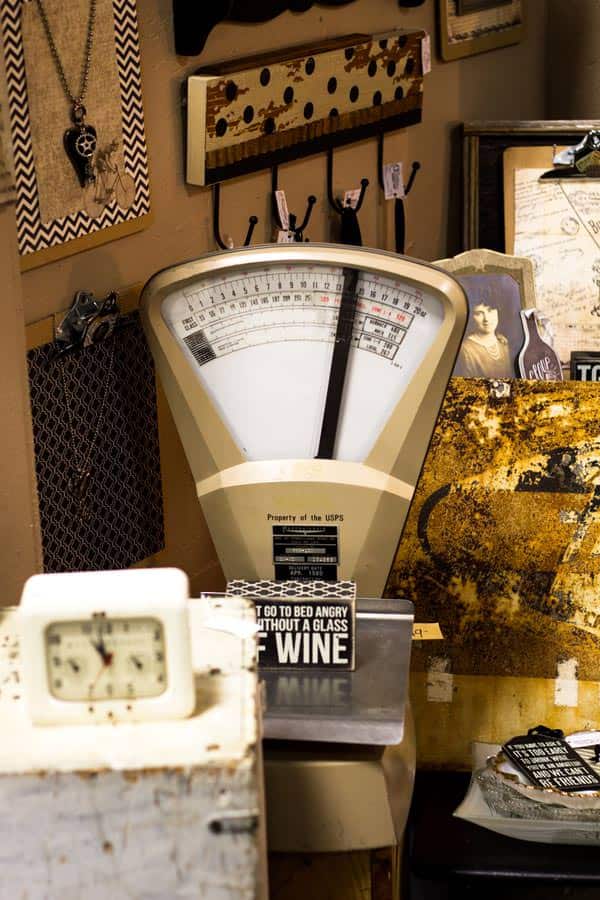 Maybe antiquing is not quite your "thing." But whatever brings you excitement and wonder, I hope you take the time to do it often. And to share it with others.
This weekend is not quite as warm here in the Heartland; I believe it is about 23 degrees F outside, as I write this post. For that reason, I am going to make my chickpeas and cauliflower stew; it is the perfect fall stew in my opinion. It is simple and hearty. Follow this link for step-by-step instructions.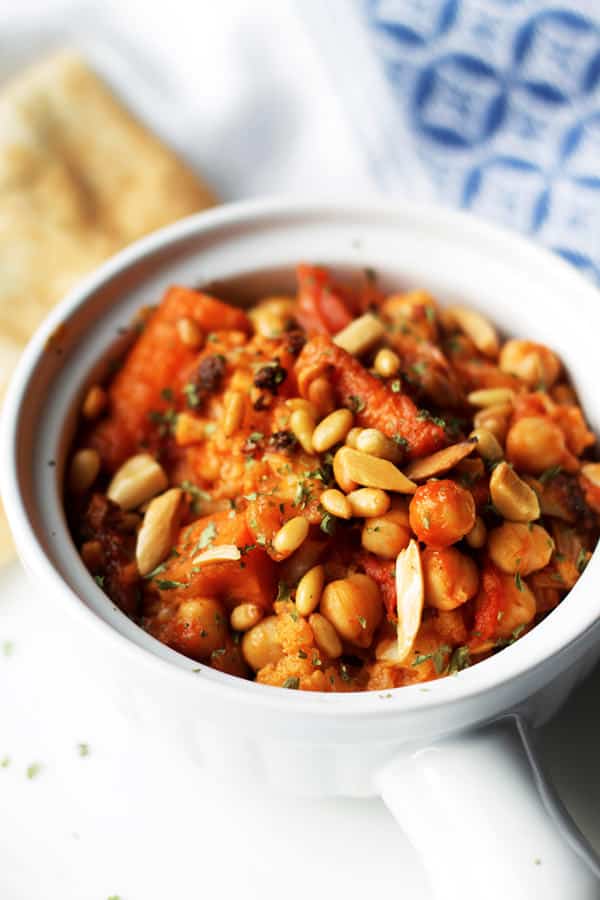 Lastly, a few fun links:
Maybe you are an introvert or you live with one? I recently heard Susan Cain present on her book Quiet: The Power of Introverts in a World That Can't Stop Talking
; worth a read.
Check out this easy dry-erase wall art for your kiddos room!
And two items I am loving lately: my new HP Google Chromebook
and my new pre-seasoned cast-iron pot
.
That's it for now. I will see you soon with some new Mediterranean recipes. Please stay in touch!
From the heart,
Suzy