A few "secret" ingredients make this delicious and healthy carrot cake recipe. I love to freeze it for a ready breakfast or snack!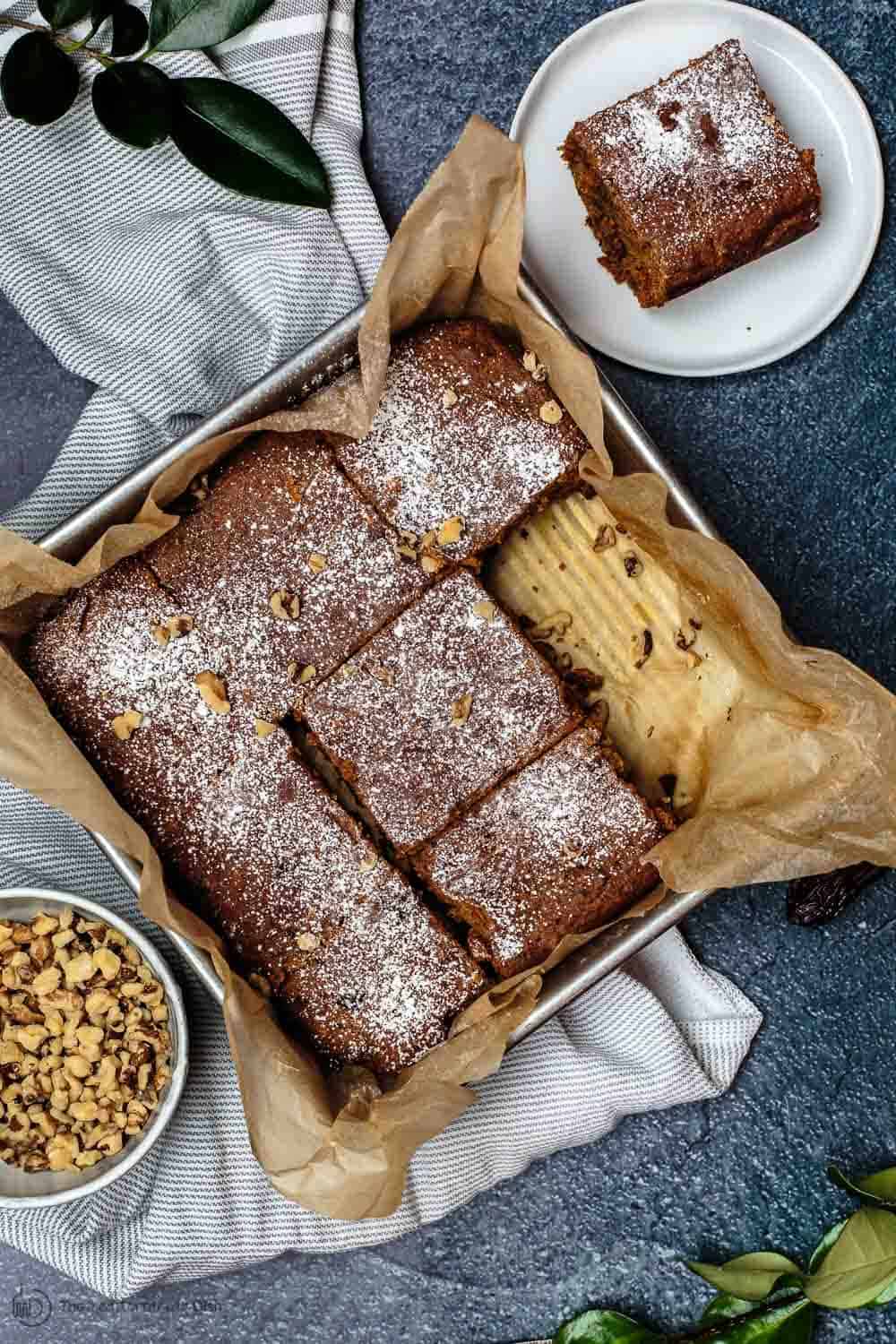 Amidst my holiday baking–enter BEST ever Baklava Rolls and my aunt Maha's Egyptian Basbousa Cake–I do try to bake a few healthier items to balance things out.
This Italian Apple Olive Cake is one tasty attempt; perfect for those who like their dessert less sweet.
VIDEO TUTORIALS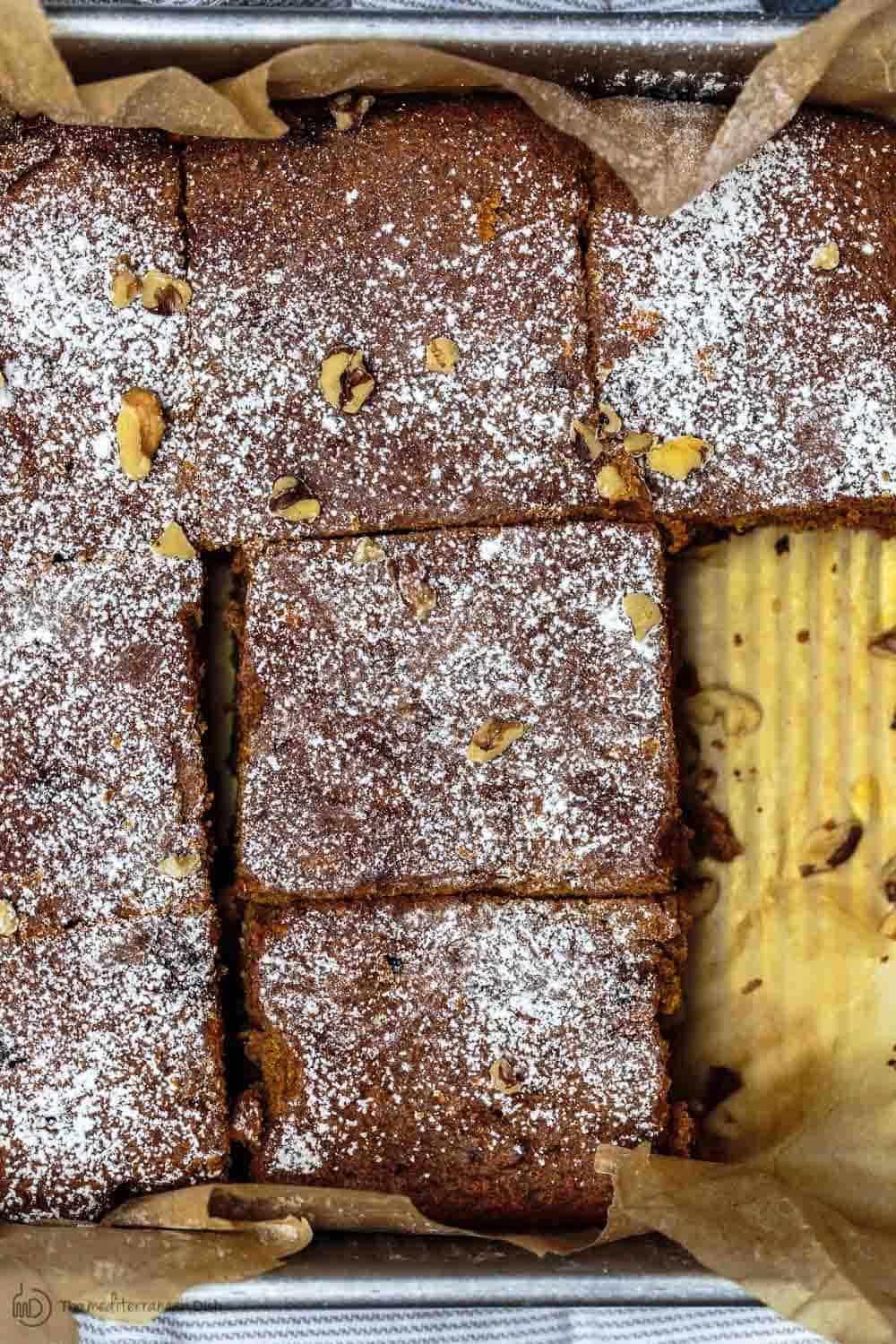 And because carrot cake happens to be my husband's absolute favorite, I decided to try my hand at a healthy carrot cake recipe.
Carrot cake, healthyfied, Mediterranean-style!
This is not the layered sweet carrot cake, covered with cream cheese frosting. Think a lighter, lower-calorie carrot cake.  An olive oil cake with whole wheat flour. And in place of sugar, we use natural sweeteners like quality dark honey and chopped Medjool dates.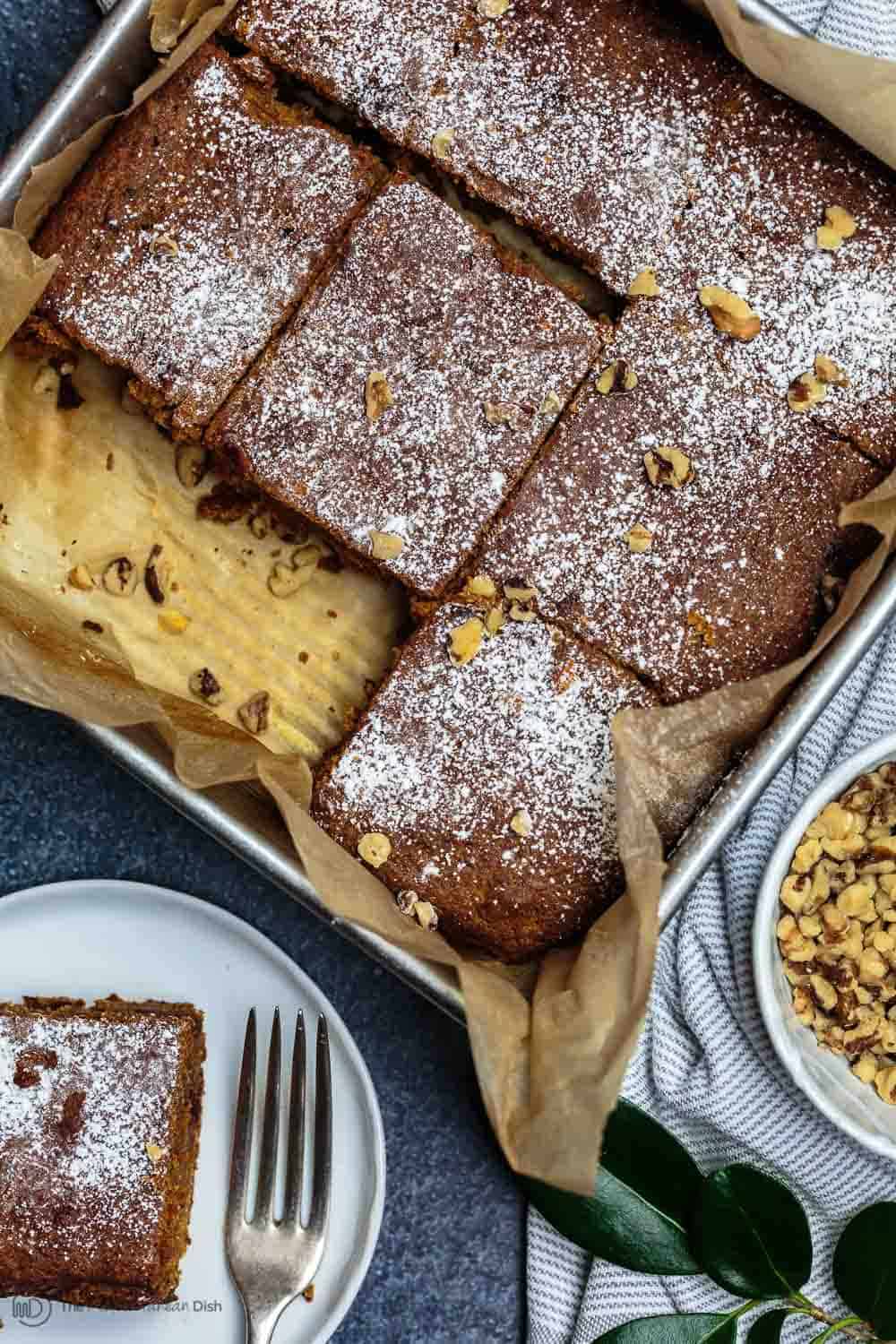 Ground cinnamon takes a prominent spot as the main flavor maker in this healthy carrot cake recipe, supported by a little cardamom and ginger. That's why this cake looks dark.
Make ahead tip for this healthy carrot cake recipe
I've been using squares of this healthy carrot cake as breakfast or snack with coffee. It's great for that purpose because you can make it ahead, cut it up and freeze it in the form of individually wrapped squares. Simply thaw as many pieces as you need overnight in the fridge.
See full freezing instructions in the notes below the recipe.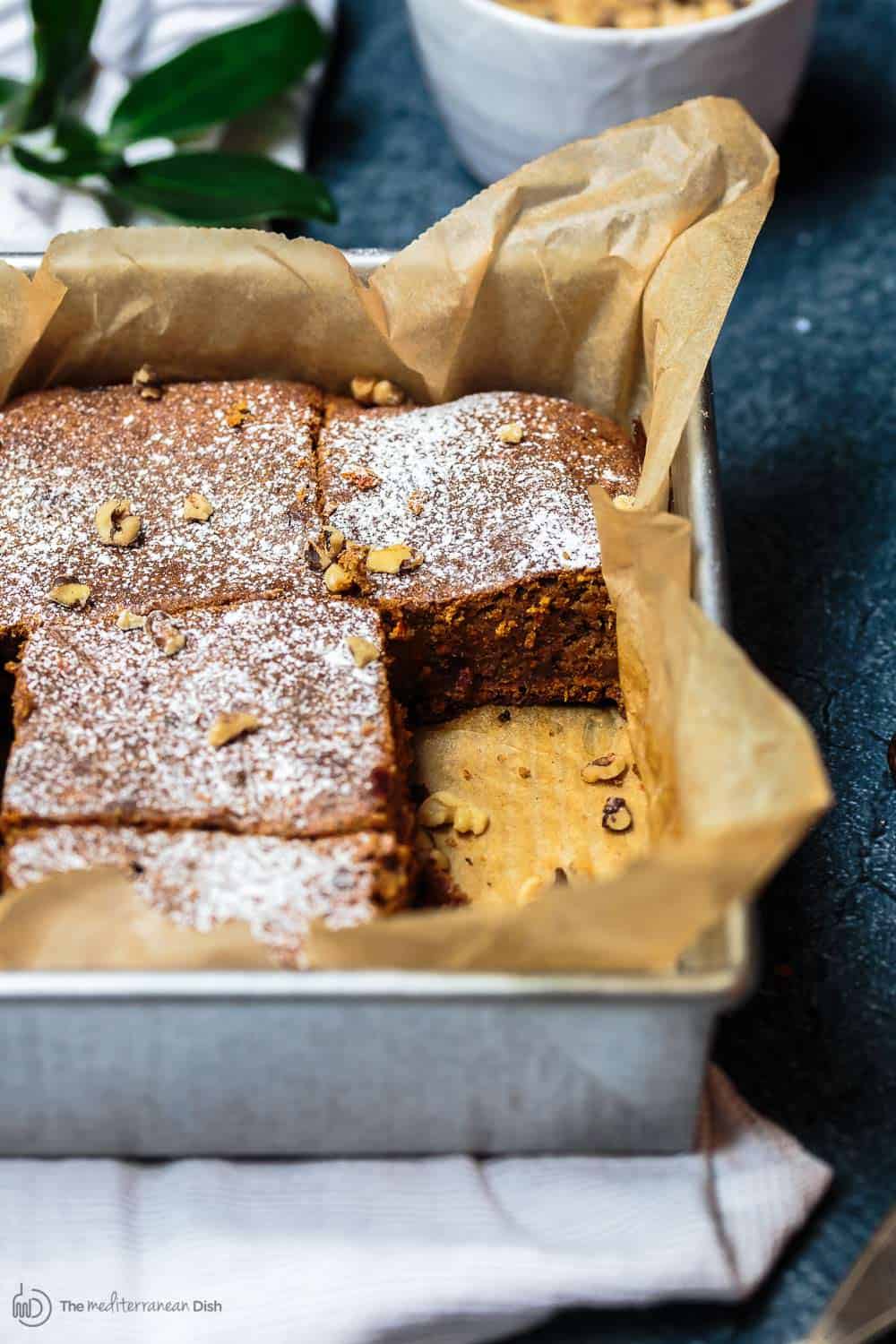 Print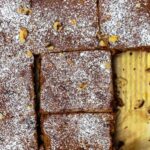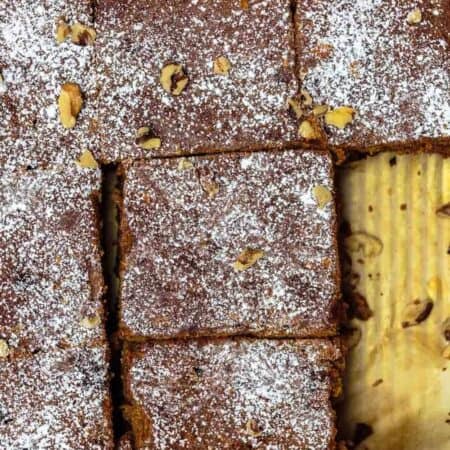 Healthy Carrot Cake Recipe with Honey and Whole Wheat Flour
---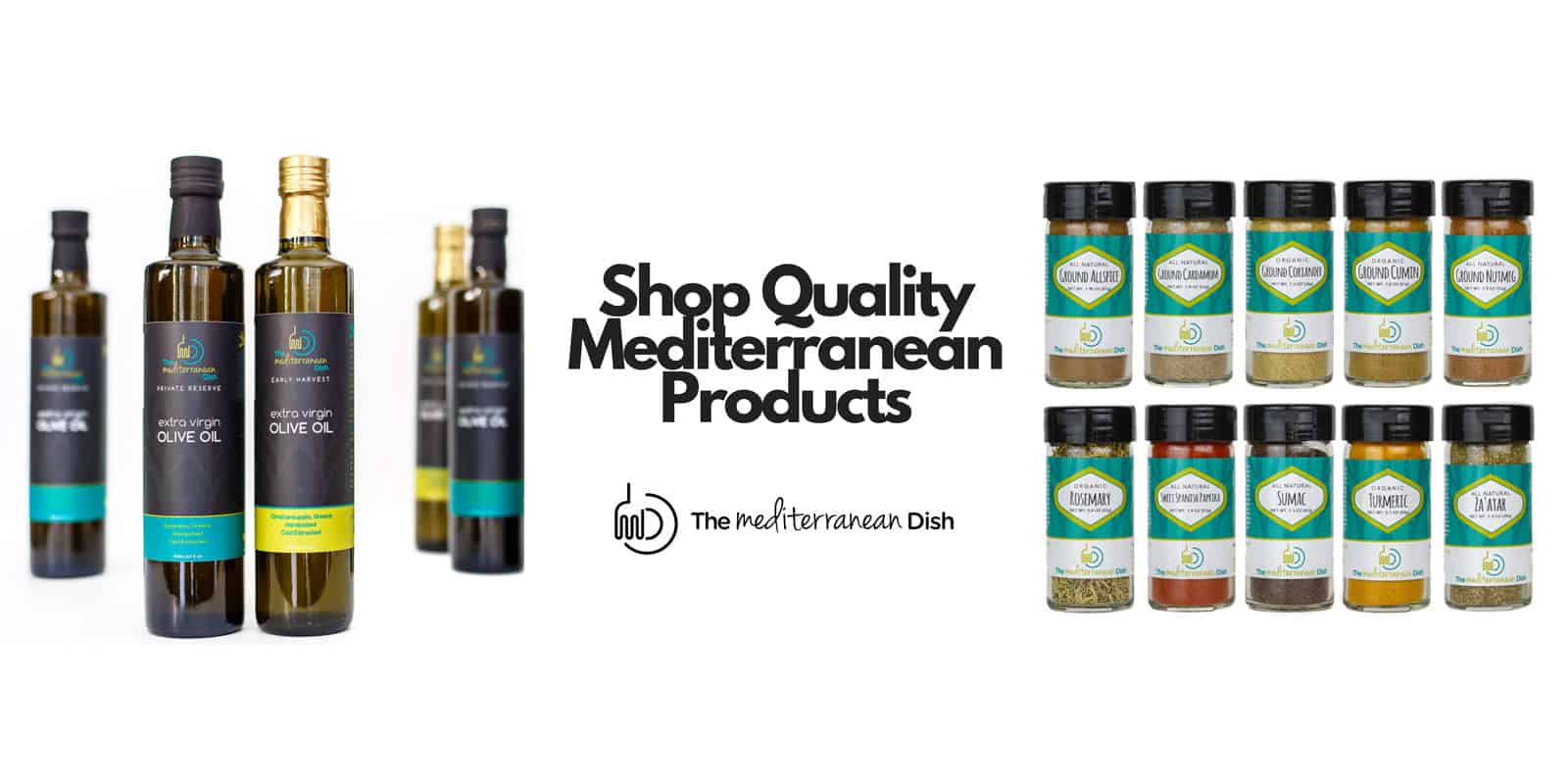 More Recipes to Try
Kuku Sabzi: Persian Baked Omelet 
Olive Oil Fried Brussels Sprouts with Cranberries and Hazelnut