A hearty bowl of this lighter turkey lasagna soup is every bit as comforting as classic lasagna! Plus a lot less work!
This recipe is in partnership with Pomi USA.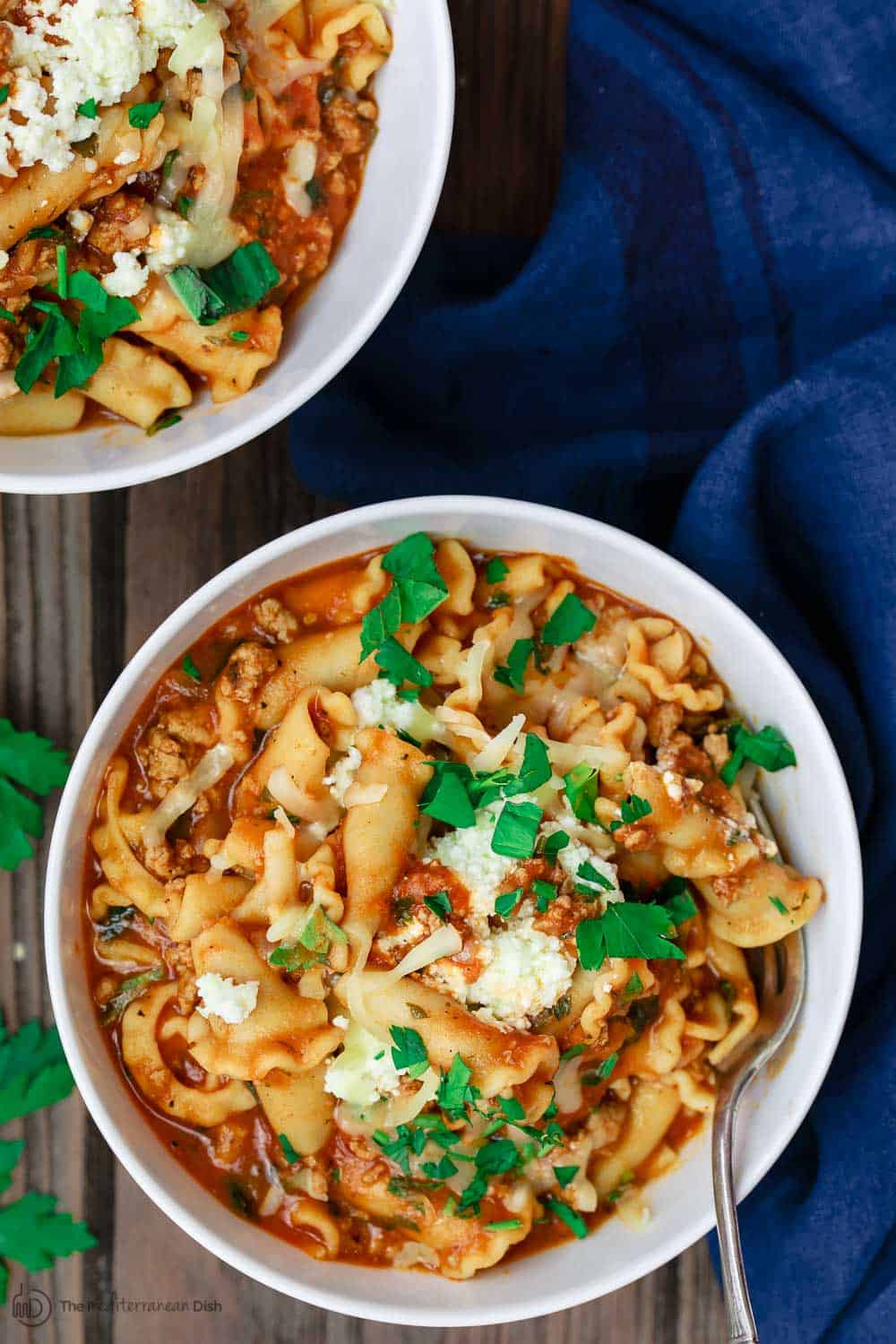 Of the many tasty Italian classics we've adapted here in North America, lasagna takes first place in popularity.  And for good reason. Layers and layers of noodles, ricotta (or béchamel, if you're going for the real deal), plus a dreamy ragu nestled in between. All the comfort!
And we've created many versions of lasagna, including lasagna soup, a lazier version which has become a favorite in my home.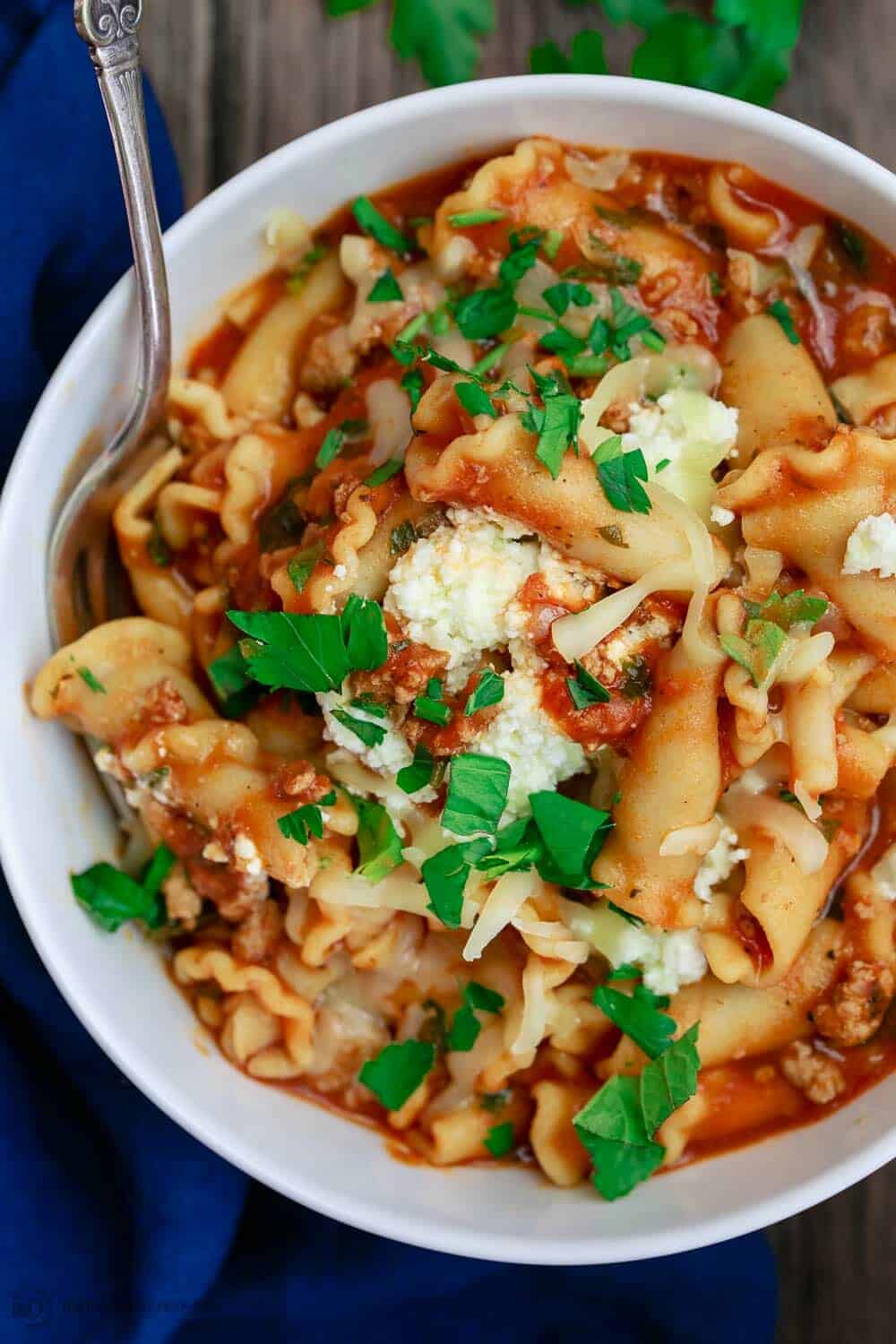 This lasagna soup is admittedly a far riff off the classic. But, a hot and saucy bowl of this turkey lasagna soup will do the trick for me any day.  And at 351 calories a bowl, it is a much lighter version.
If you must, you can completely omit the cheese topping for an even healthier option. Still as comforting.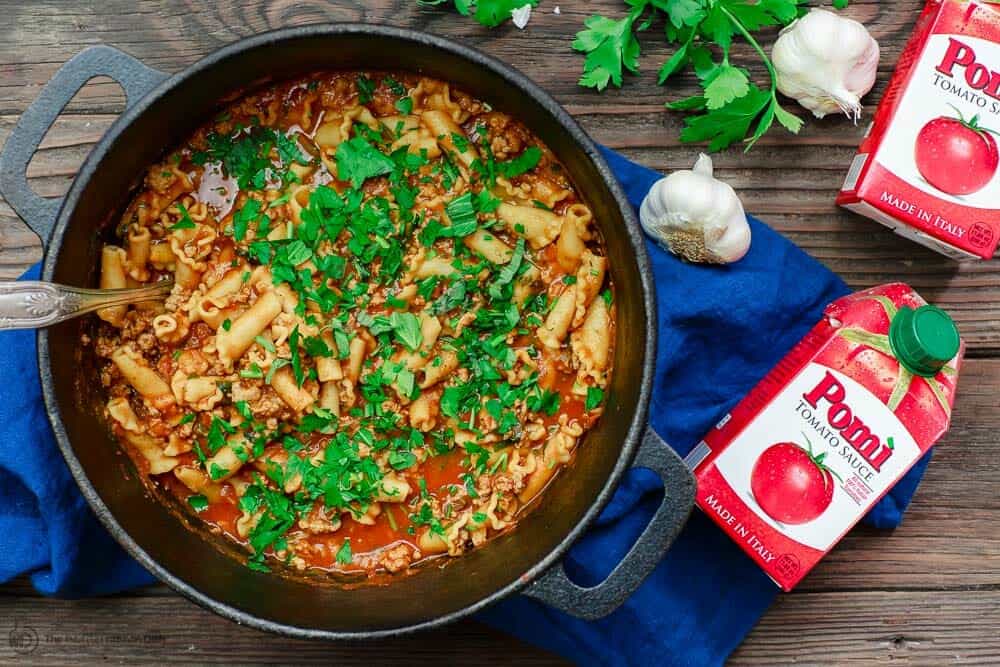 This lasagna soup is one of those one-pot meals that are the perfect sum of their parts. That's why, as much as possible, I choose to use ingredients like quality organic turkey, whole wheat pasta, and Pomi 100% all-natural tomato sauce from quality Italian tomatoes.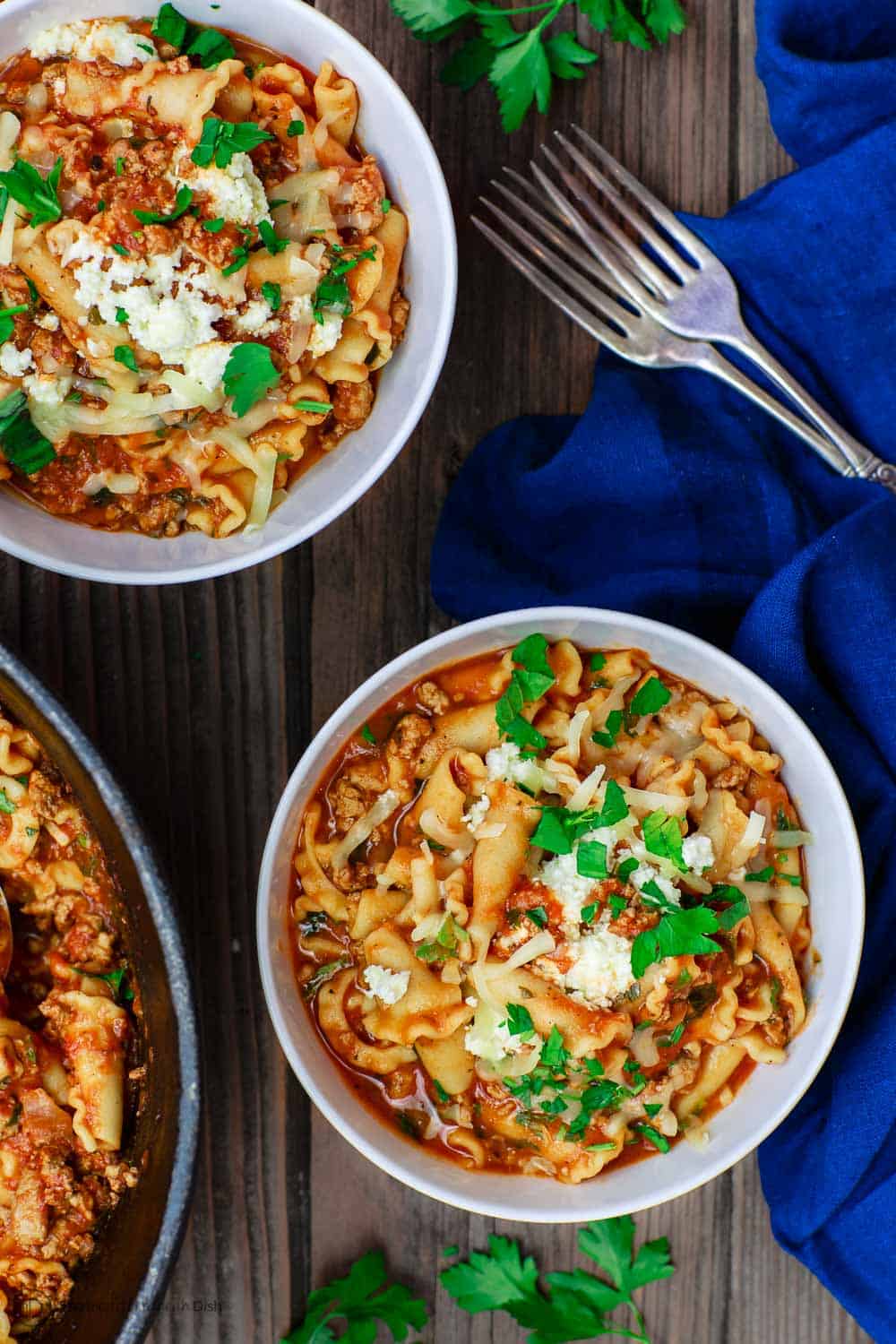 Pomi tomato sauce is one of my regularly used pantry ingredients. It's all natural. Meaning, no artificial ingredients or preservatives. No salt. Fat Free. Gluten Free. BPA and GMO Free. And for me as a home cook, I absolutely appreciate its quality garden-fresh taste.
Print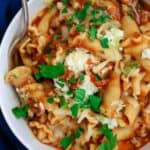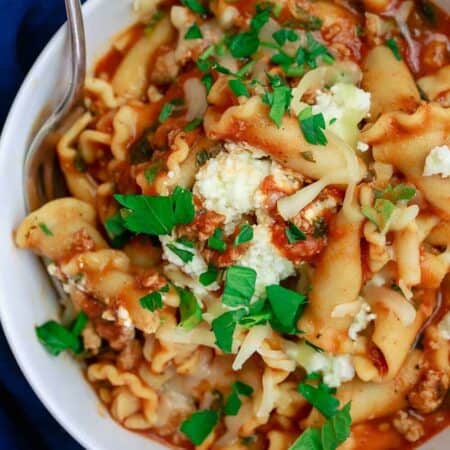 Turkey Lasagna Soup
---
Author:

Prep Time:

10 mins

Cook Time:

30 mins

Total Time:

40 minutes
See my recent Pomi recipes (posted on Pomi USA site): Greek Beef Stifado; Mediterranean Chicken and Couscous 
More "Saucy" Recipes to Try
Stuffed Eggplant with Spiced Ground Beef
Mediterranean Been Soup with Tomato Pesto 
Easy Moroccan Vegetable Tagine