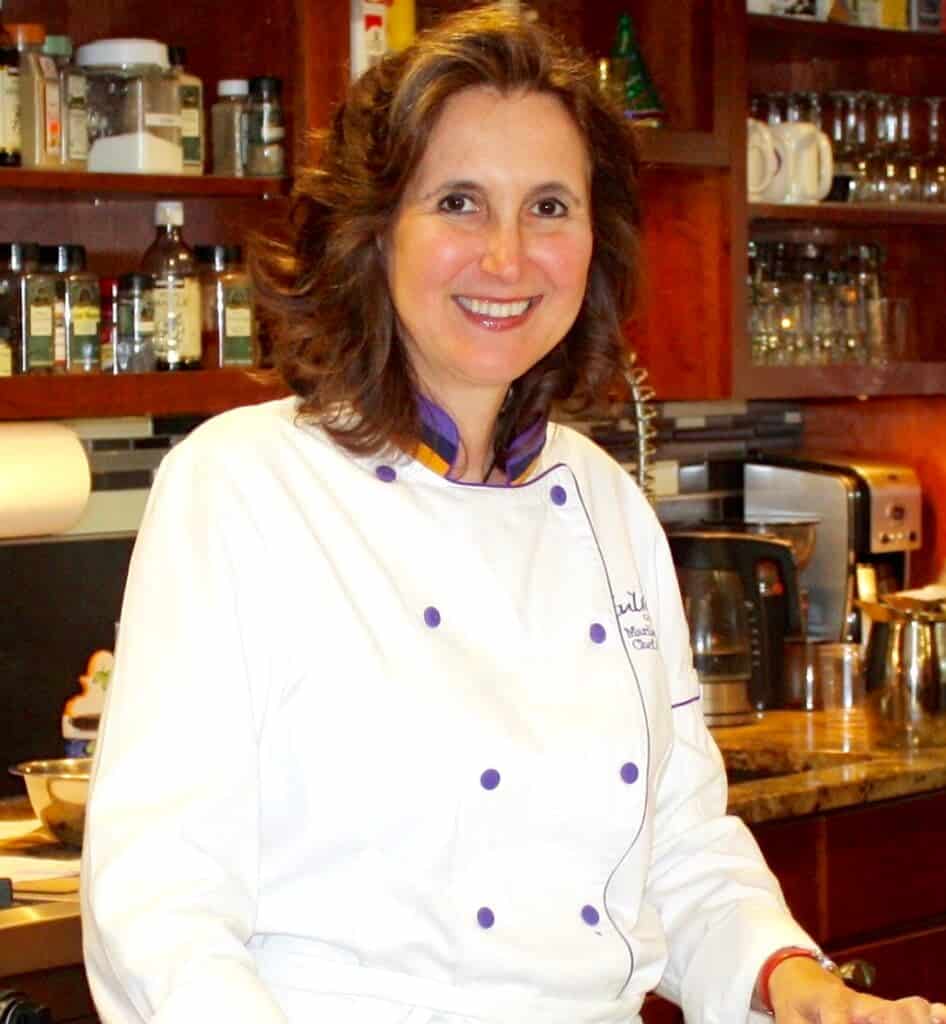 Culinary Specialties
Expert in Greek and Italian cuisines
Professionally trained chef
Culinary instructor for more than two decades
Marilena Leavitt is a trained chef, cooking instructor, and food photographer based in the Washington, D.C., metropolitan area.
Marilena was born and raised in Greece in an environment where fresh, healthy, and seasonal food played a central role. Upon receiving her degree in Economics from the University of Athens, she worked at the U.S. Embassy in Athens. She later moved to Italy with her family and it was there that she started her professional culinary training. While living in Rome, she attended a culinary school whose curriculum focused on Italian regional cuisine. After moving to the United States, Marilena earned a diploma at L'Academie de Cuisine in Maryland.
Marilena began teaching at Culinaria Cooking School in Vienna, Virginia, in 2011. At Culinaria, she teaches a variety of Mediterranean classes, including Greek and Italian regional cooking, bread making, fresh pasta making, couples cooking classes, and summer cooking camps for kids and teens.
One of her favorite creative pursuits is authoring her personal food blog, Marilena's Kitchen, where she fuses her love of sharing her favorite Mediterranean recipes with her passion for photography. "Marilena's Kitchen" has been listed as one of the "Top 4 Washington DC Mediterranean Food Blogs."
Marilena spends most of the year in Northern Virginia and enjoys summers in Athens and Ioannina (in northwestern Greece), where she regularly returns for inspiration on traditional local cuisines.