Foolproof, easy biscotti recipe with pistachios and cardamom. Just as they should be, these are perfectly dense, crunchy Italian biscotti!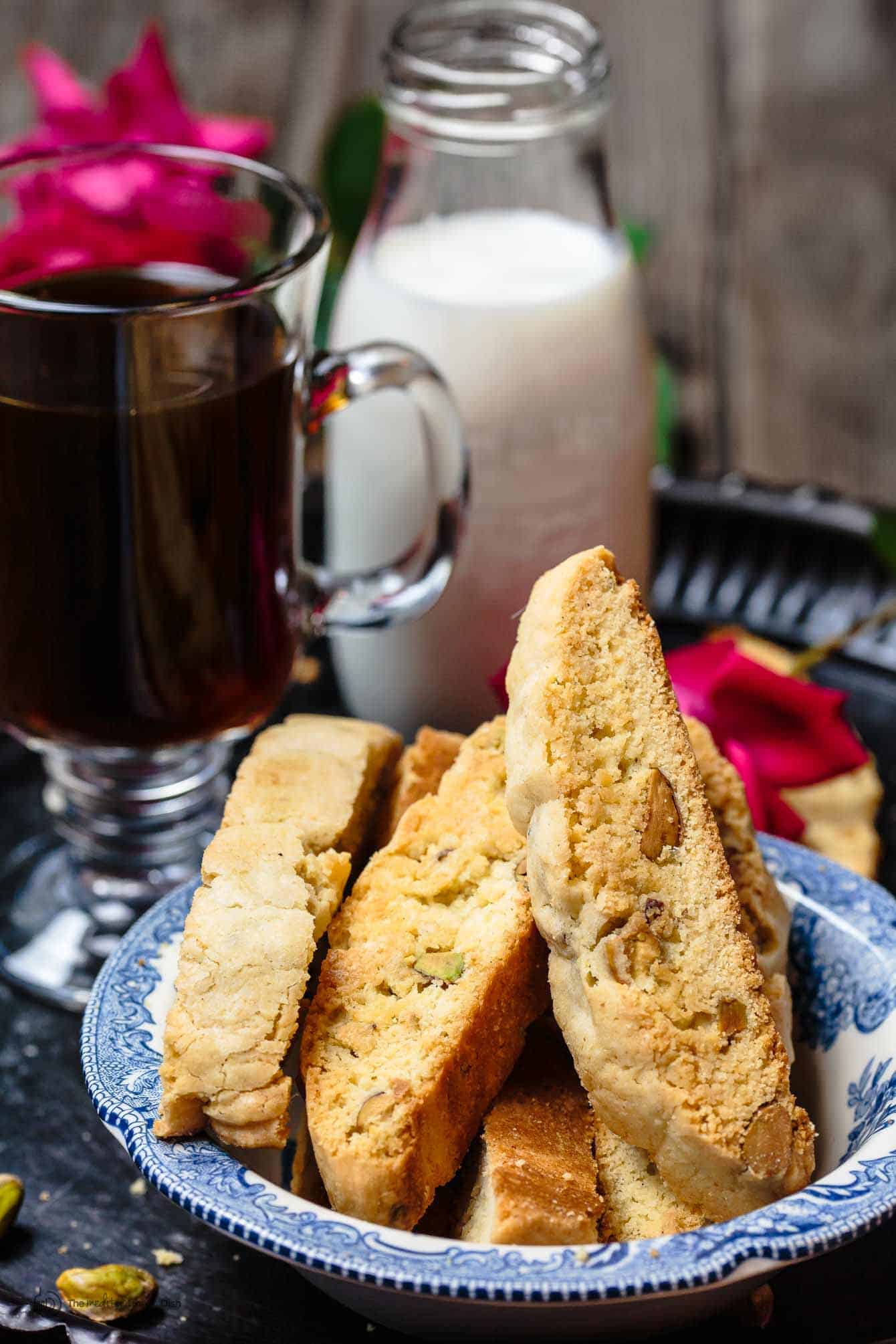 Biscotti: hip, individually wrapped cookies, found normally at local hip coffee shop.
Let's try this again. Biscotti: centuries-old Italian cookies which derive their name from the Latin "biscoctus," meaning "twice cooked or twice baked."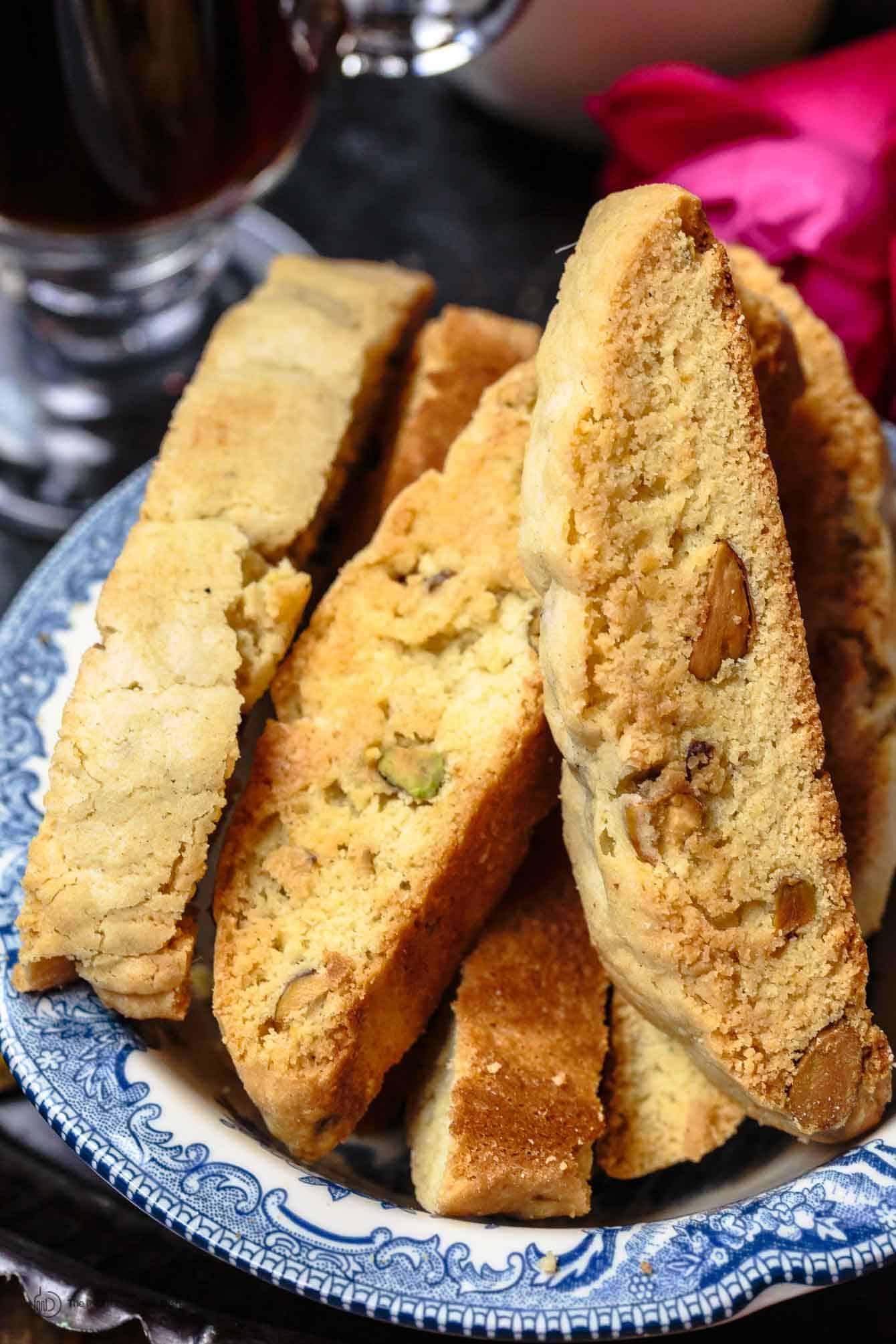 It's important to know the meaning behind these cookies because, if you're lucky, your store-bought biscotti would exhibit some resemblance to the medieval-Italy originals.
My mom has a mean Italian anise biscotti recipe; and I must confess, it has ruined my enjoyment of all neatly packaged, coffee-shop purchased biscotti. So I've set out to make my own version using cardamom and pistachios, my little one's favorite nut she endearling calls, "green peanuts."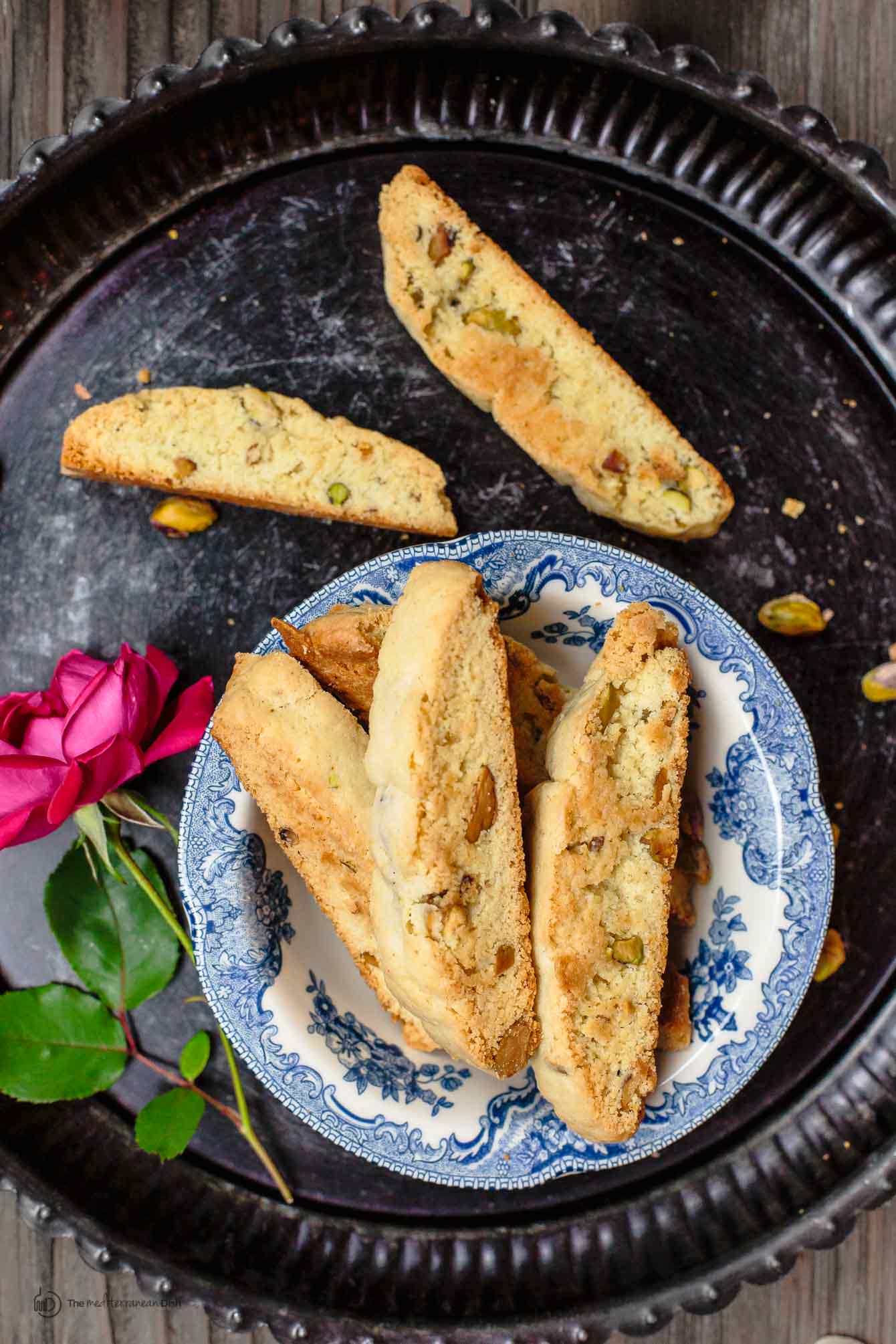 Biscotti Recipe Tips
Good news is, you don't have to be a pro to turn out good biscotti. This is a fairly fool-proof easy biscotti recipe. Two tips I initially learned from two cherished books– The Cook's Illustrated and Ottolenghi–and I have found them to work very well:
The addition of a small amount of butter, although not traditional, produces a richer, more cookie-like texture.
Refrigerate the biscotti dough for 30 minutes before baking the first time. This helps a lot as the dough can be sticky and hard to form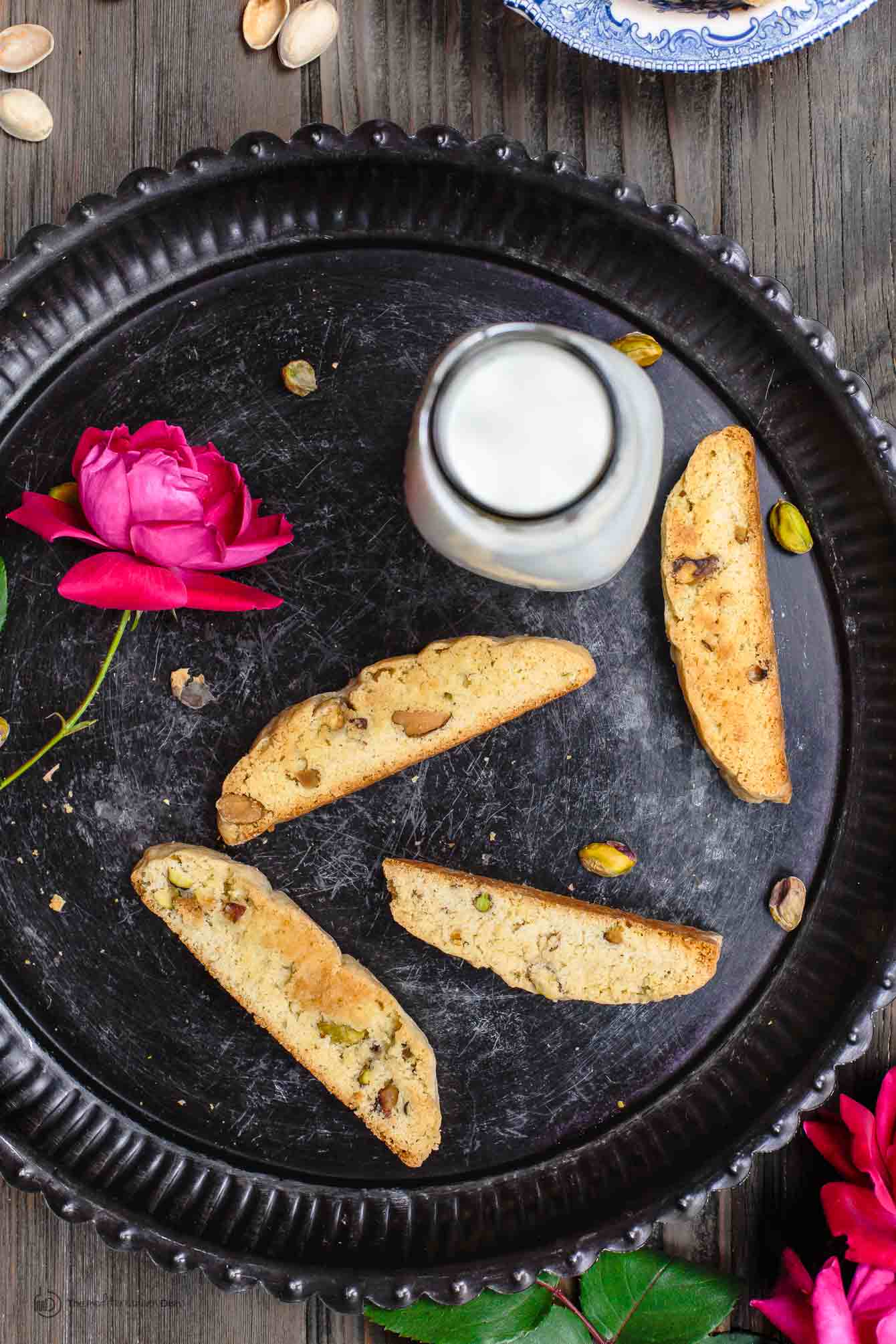 I now make this biscotti recipe regularly; gotta keep the cookie jar filled for morning coffee. They are every bit as satisfying dunked in a glass of steamed milk, though.
Print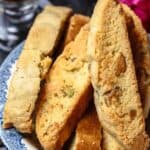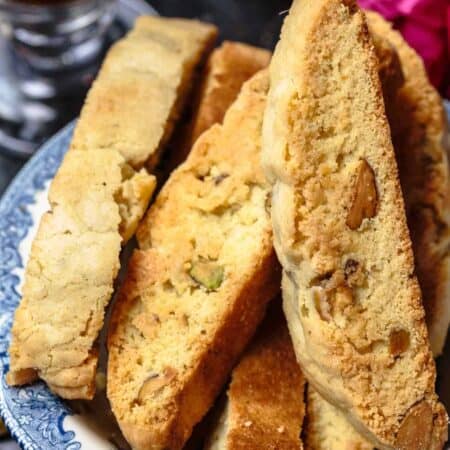 Easy Biscotti Recipe with Pistachios and Cardamom
---
Author:

Prep Time:

15 mins

Cook Time:

1 hour

Total Time:

1 hour 15 minutes

Yield:

2 dozen biscotti cookies

Category:

dessert
Description
Foolproof, easy biscotti recipe with pistachios and cardamom. Just as they should be, these are perfectly dense, crunchy Italian biscotti!
---
Ingredients
2 cups all-purpose flour
1 tsp baking powder
4 tbsp unsalted butter, softened
3/4 cup sugar
2 eggs
3/4 cup salted, shelled, chopped pistachios
3/4 tsp ground green cardamom
1 tsp vanilla extract
---
Instructions
Prepare a baking sheet lined with parchment paper
In a small bowl whisk flour and baking powder.
Place the butter and sugar in a large mixing bowl. Using a hand mixer like this one, beat the butter and sugar at medium-high speed until light and fluffy. Reduce speed to low and add one egg at a time, beating gently until combined.
Add the pistachios, cardamom, and vanilla extract. Mix with a spoon until combined
Stir in the flour mixture until just combined.
Dust the lined sheet with flour. Spoon the dough on top.

Refrigerate for 30 minutes.

Adjust oven rack to middle. Heat oven to 350 degrees F.
Take the dough out of the fridge. Using floured hands, form a long about 12 inches long (it doesn't need to be perfect. The dough will spread during baking).
Bake for 25 minutes, or until the dough is slightly golden, rotating baking sheet halfway through.
At this point, dough should still be quite soft. Remove from the oven and let cool for 10 minutes or so. Take a serated knife and cut the log into 3/8 inch slices. Arrange the biscotti slices in one layer on the baking sheet, keep them about 1/2 inch apart.
Reduce the oven heat to 275 degrees F. Bake for another 30-35 minutes, turning biscotti cookies over halfway through until crisp. Remove from heat and transfer to wire rack to cool. Store in a sealed jar. Enjoy!
Other Recipes to Try:
Basbusa: Egyptian Almond Coconut Semolina Cake