Pomegranate martinis are a sweet-tart punchy cocktail. Made with pomegranate juice, vodka and orange liqueur. This ruby-red martini recipe comes together in minutes. Cheers!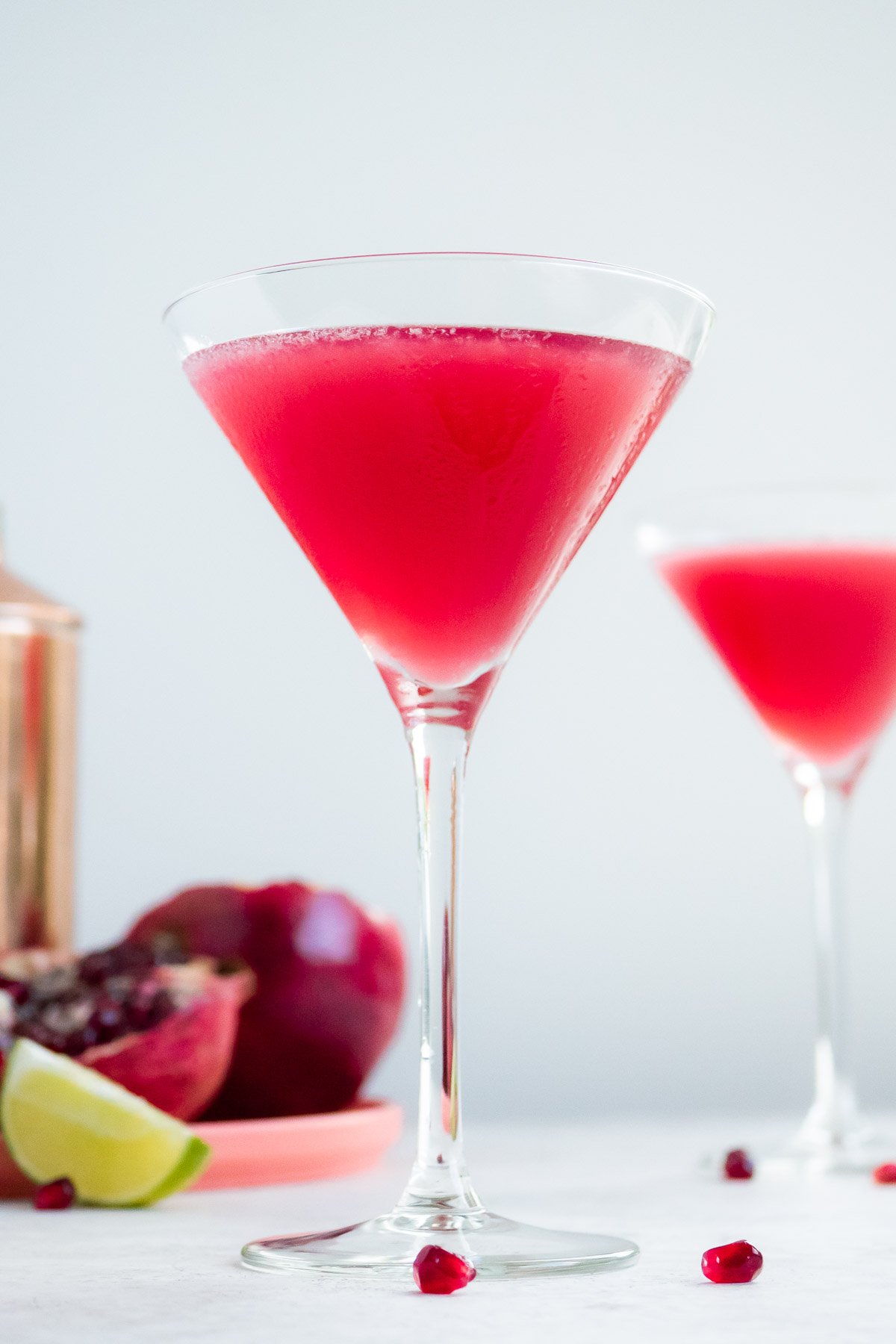 Think of the pomegranate martini as the sassy cousin of a cosmo.

This pomegranate martini is kissed with the sweet-tart juice of pomegranate, and citrusy notes from orange liqueur and lime. Vodka is my liquor of choice here for providing a neutral background that won't interfere with the bold flavors of the fruits. It's delicious, pretty to look at, and festive. What's not to love?
I wrote this martini recipe for one so you can easily scale it up or down to meet your needs. Double it for a romantic Valentine's Day dinner or quadruple it for friends at a weekend brunch or a holiday cocktail party.
A pomegranate martini is great for a date night-in, served alongside Date Me Creamy Tomato Pasta or keep it simple and snackable with Chocolate Covered Dates.
Table of Contents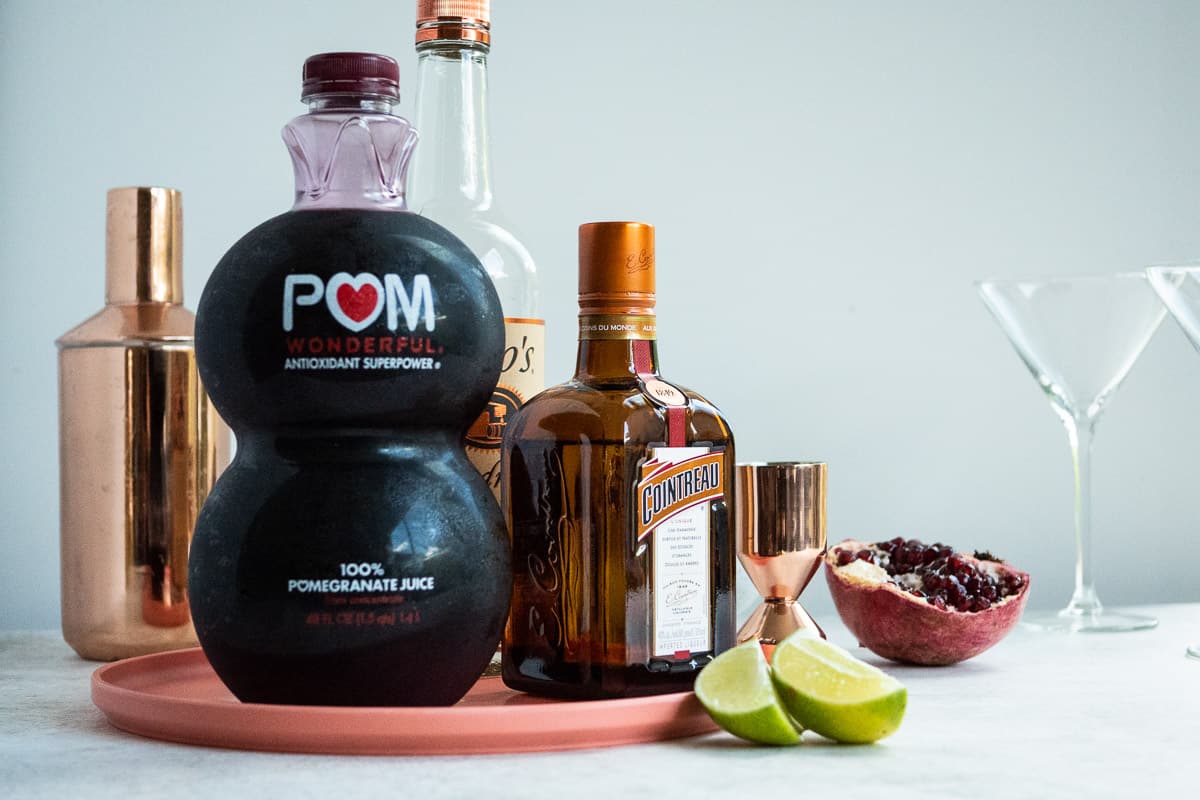 What is in a Pomegranate Martini?
A pomegranate martini is a close relative to the Cosmo, which is made with cranberry juice. Like the Cosmo, a pomegranate martini only requires a handful of ingredients. When mixed together, they make a beautifully elegant cocktail, and all the ingredients are readily available at your local grocery and liquor store, making this easy to whip up on a whim.
Pomegranate juice: This sweet-tart, punchy cocktail is built upon ruby red, tangy pomegranate juice, either store-bought or freshly juiced.
Vodka: I went with Tito's, which has a smooth, clean taste that is perfect for mixing cocktails.
Orange liqueur: which adds sweetness to contrast with the tangy juice. Triple sec, Grand Marnier, or orange curaçao all work, but I chose Cointreau for its bright citrus flavor.
Lime juice: Lastly, freshly squeezed lime juice balances out the drink with floral acidity.
How to make a Pomegranate Martini:
No fancy techniques here! Just pour the pomegranate juice, vodka, orange liqueur, and lime juice into an ice filled shaker and strain into a Martini glass (a coupe works equally well).
I forgo the garnishes here, as the color is striking enough. Avoid the temptation to add pomegranate seeds to your glass, you'll just be fishing them out later, or discreetly spitting them into your napkin.
What does a Pomegranate Martini taste like?
When all the ingredients are combined, the pomegranate juice softens up, and the sour edge is lessened. Sweet and floral notes—with a hit of lip-smacking tang—are served up in this fruity cocktail.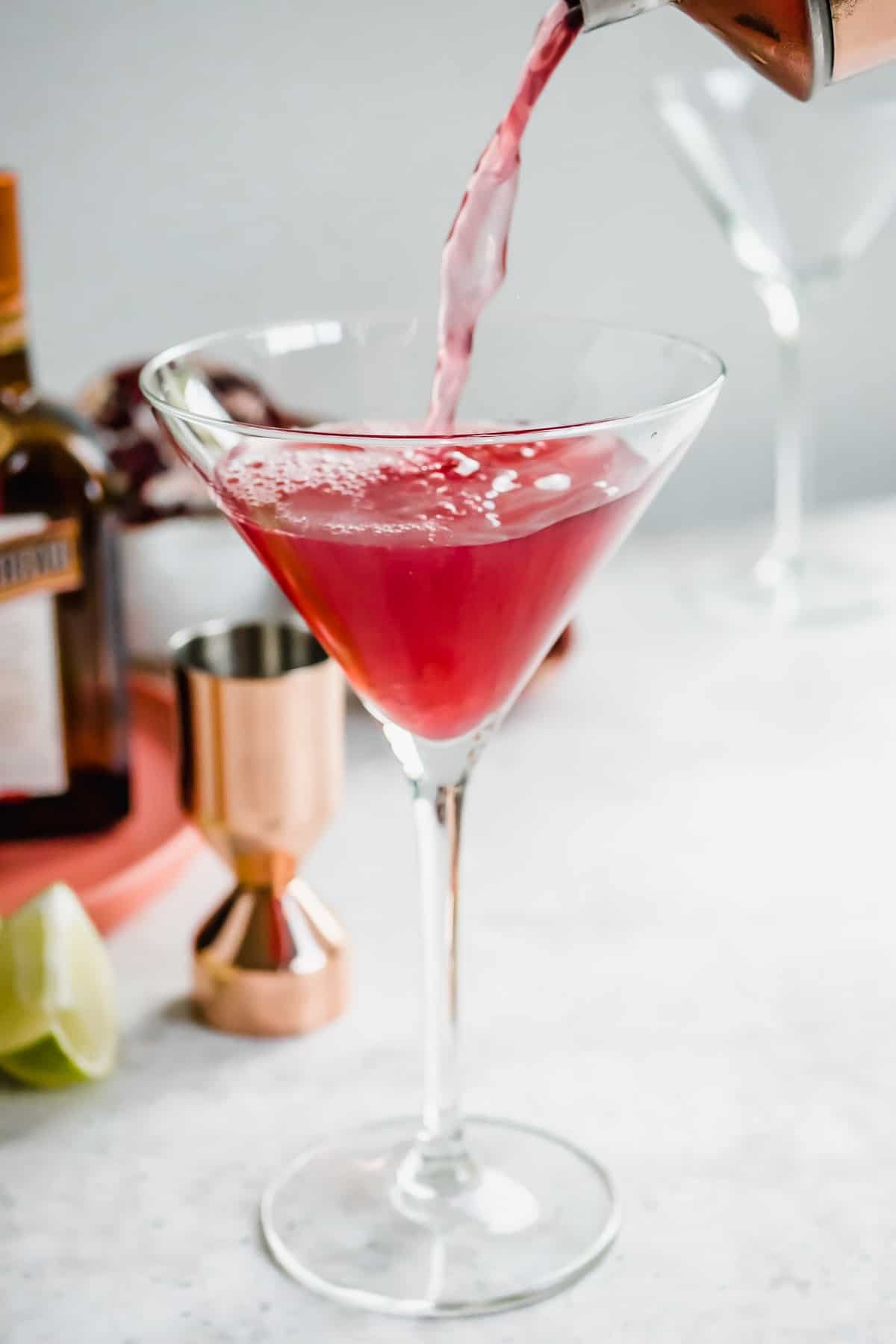 Variations:
As mentioned before, the Pomegranate Martini relies on the juice for its characteristic fruity, sweet-tart taste and ruby red color, while the other liquors tend to stand toward the back, highlighting and balancing the drink. However, you could definitely get a little creative and tweak the drink ever so slightly with these variations:
Citrus vodka: pomegranates and citrus are both winter fruits and both work harmoniously together. A citrus vodka takes that note up quite a bit, while still keeping the pomegranate front and center. Swap the orange liqueur with simple syrup here to keep it from getting too orange-y.
Pomegranate molasses: While this cocktail is light and fruity, if you're looking for a more intense version, try adding in pomegranate molasses. The potent, mouth-puckering syrup, adds a stronger sour note to the drink, and a richer sweetness. Reduce the pomegranate juice to ¾ ounce and the lime juice to ½ an ounce while adding in ½ and ounce of the pomegranate molasses.
Pomegranate seed ice spheres: Another lovely variation of this drink is to serve it on the rocks with an ice cube studded with pomegranate seeds. I enjoy seeing the seeds in the drink, without having to fish them out while I'm drinking this, so this is a nice way to "garnish" the drink in a no-fuss way.
More Delicious Drinks!
Browse all Mediterranean recipes.

Visit Our Shop.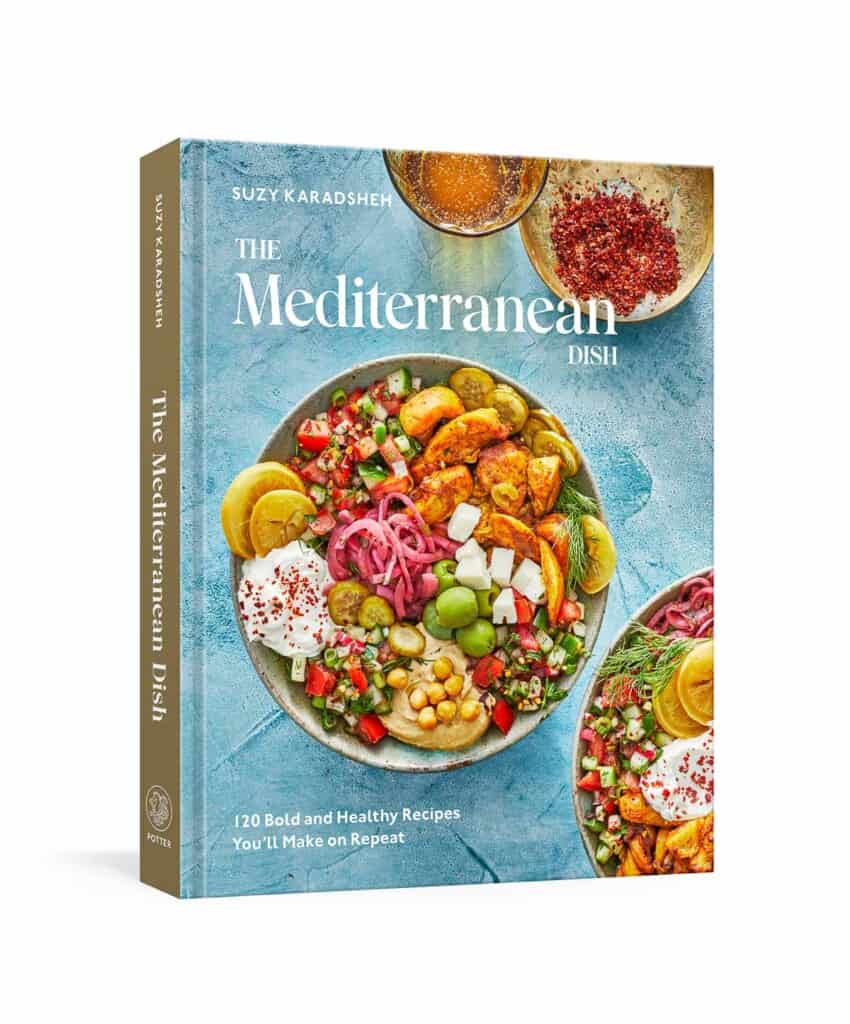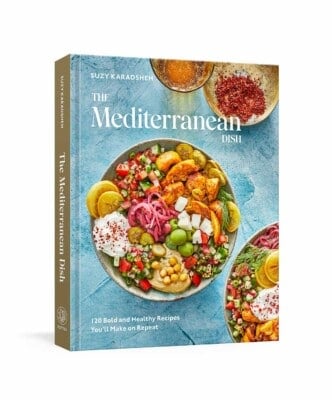 Pomegranate Martini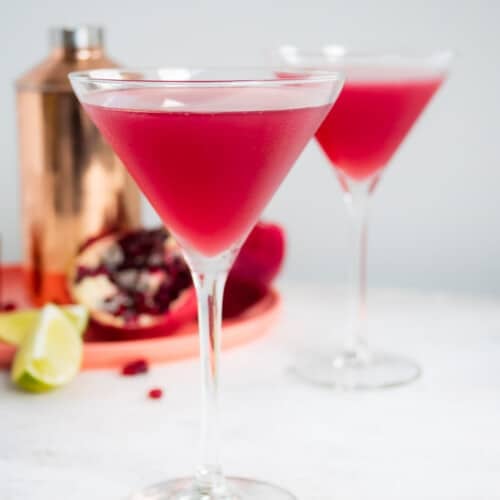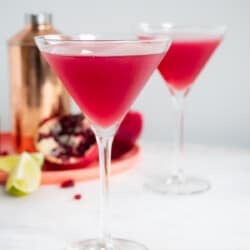 Fresh pomegranate juice can be very powerful, so a little goes a long way here. Feel free to adjust down or up from the 1 ounce listed in the recipe to suit your needs.
Ingredients
1 ½

ounces

vodka

1

ounce

pomegranate juice

¾

ounce

freshly squeezed lime juice

½

ounce

orange liqueur

such as Cointreau
Instructions
Combine ingredients: In a shaker filled ⅔ with ice, pour in the vodka, pomegranate juice, lime juice, and orange liqueur.

Shake and serve: Shake to chill the cocktail for 20 seconds and then strain into a martini glass. Enjoy!
Notes
Taste test your juice to see if it's more sour or sweet (fruits picked earlier in the season tend to be more sour, while pomegranates picked later will be sweeter).
You might need to add a touch more orange liqueur if your pomegranate juice is on the sour side.
If you have a lot of juice on hand and you can't use it all up try making homemade pomegranate molasses and using it in his Whole Roasted Cauliflower recipe.
Visit our shop to browse quality Mediterranean ingredients including olive oils, honey, jams and spices.
Nutrition
Calories:
162.5
kcal
Carbohydrates:
10.1
g
Protein:
0.1
g
Fat:
0.1
g
Saturated Fat:
0.04
g
Polyunsaturated Fat:
0.02
g
Monounsaturated Fat:
0.02
g
Sodium:
4.5
mg
Potassium:
90.2
mg
Fiber:
0.1
g
Sugar:
8.5
g
Vitamin A:
10.6
IU
Vitamin C:
6.4
mg
Calcium:
6.2
mg
Iron:
0.1
mg