Perfectly seasoned shrimp and Chorizo come together in this easy skillet shrimp recipe that takes on a South-of-Spain twist! Cooks in 20 minutes! Perfect as a hefty tapas (appetizer), or turn in into dinner (see ideas below!)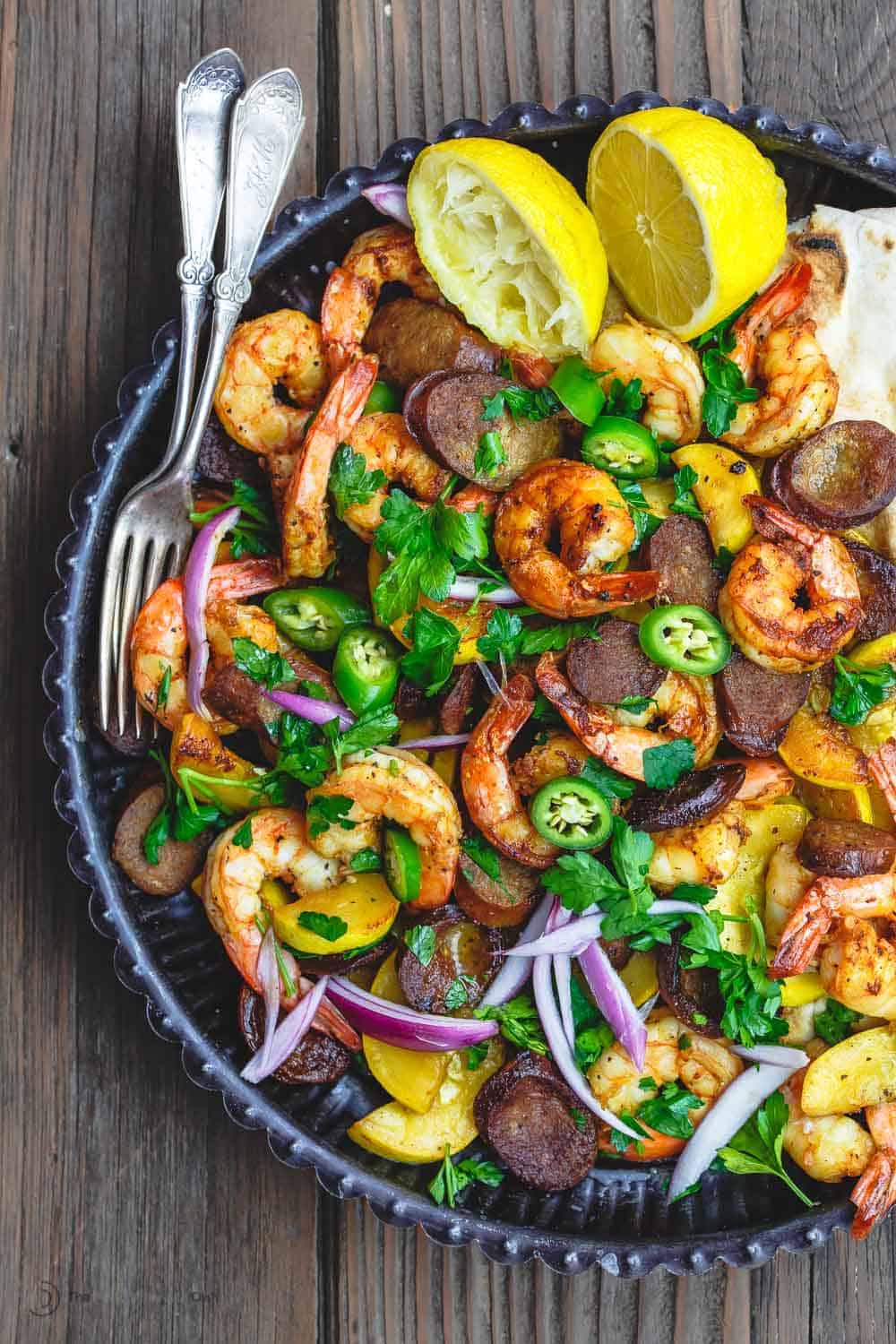 Here is the thing about shrimp: they're so dang easy to make. You can throw shrimp in a skillet with some quality EVOO…Cook for 5 minutes or until the limp, grey shrimps turn  beautifully pink and the tails turn a bright red. (That's your two-second lesson on how to cook shrimp in a skillet!)
And it's just as easy to turn a skillet shrimp into an irresistible saucy dinner, OR make glorious shrimp tapas (appetizer) like we have here.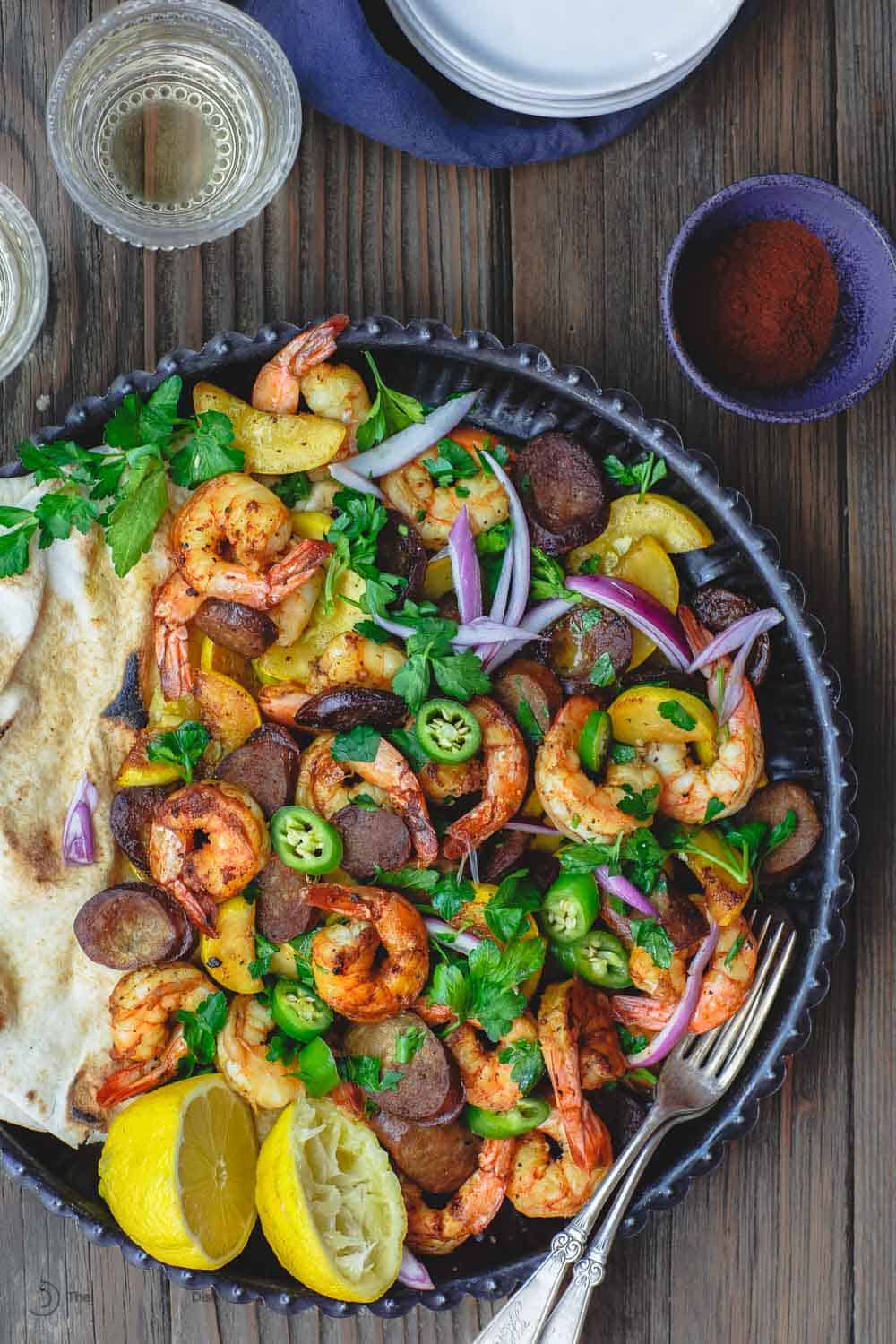 Skillet Shrimp Recipe with Chorizo and Squash
So about this skillet shrimp and Chorizo situation…A heaping tray of smokey shrimp that's taken on a bit of a south of Spain twist–lightly coated with smoked paprika and cumin, then combined with Spanish Chorizo and seared summer squash.
A little Spanish Chorizo here goes a long way in adding that accent of meaty richness. Plus a ton of flavor!
Spanish Chorizo is generally sold cured and fully cooked. It's a pork sausage that's seasoned with garlic, herbs, and smoked paprika. If it's not available at your local store, you can grab Spanish chorizo online in the form of hot or mild Chorizo. And if not, you can try a different kind of sausage in this recipe (see recipe notes below.)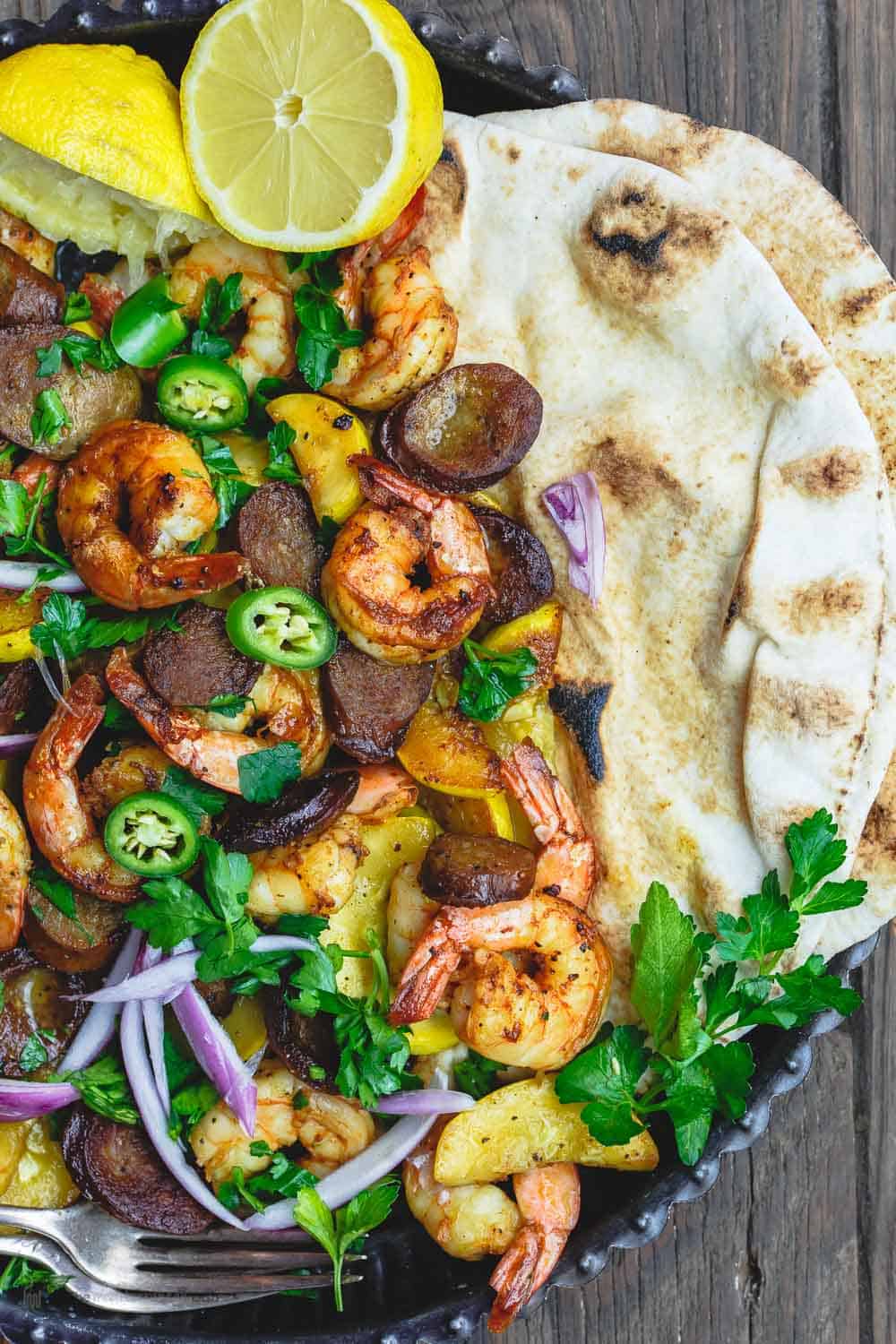 How to Serve this Shrimp and Chorizo?
When I first made this skillet shrimp, I served it simply as tapas with a side of bread (pita or whatever you like)….it made for a nice, heftier, option next to things like this 3-Ingredient Mediterranean Salad and Roasted Garlic Hummus. It was a fusion of Mediterranean appetizer that night, and all worked beautifully together.
Now, you can turn this skillet shrimp and Chorizo as part of dinner. Maybe turn it into dinner bowls with rice or your favorite grain.  Heck, you might even like it next to Mujadara!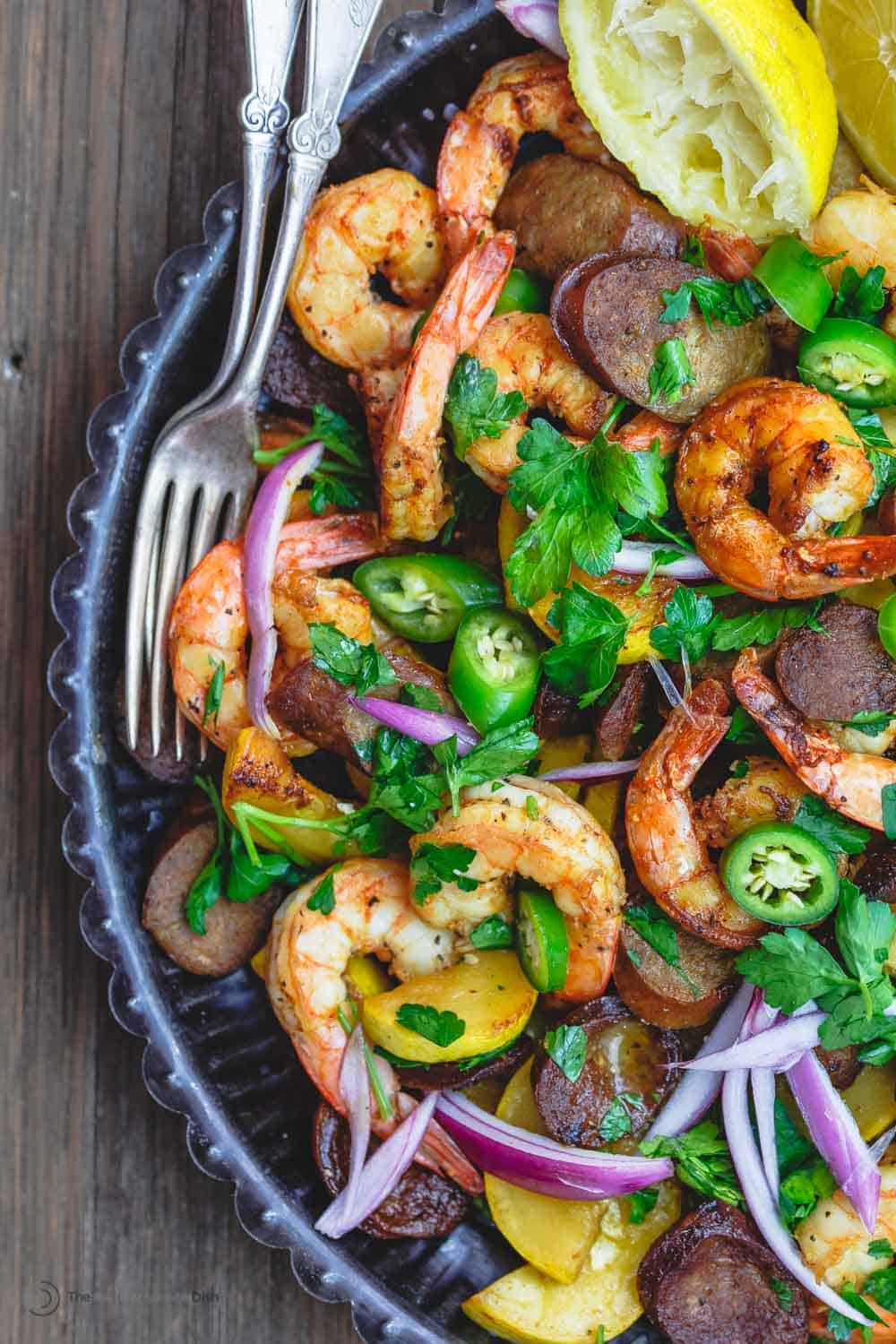 Print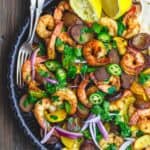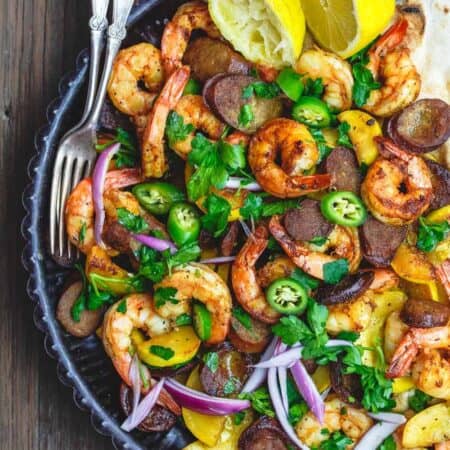 Skillet Shrimp Recipe with Chorizo and Squash
---
Author:

Prep Time:

10 mins

Cook Time:

20 mins

Total Time:

30 minutes

Yield:

As tapas, serves 8
More Recipes to Try
One-Pan Mediterranean  Shrimp and Veggies 
Simple Mediterranean Avocado Salad
Please review Nutrition Disclosure. This post may include affiliate links