There are a few things I appreciate most about summertime: Atlanta's endless supply of sunshine (some days, it feels like I'm back in Egypt); sleeping in when I can; and getting together for cookouts!
With Memorial Day weekend upon us, I thought this would be a good time to do a cookout menu with a Mediterranean twist! On this list of 25 Mediterranean recipes are summer favorites from grilled kabobs and lamb chops, to spicy grilled shrimp, lots of bright salads and dips.
Some Mediterranean recipes like my favorite no-mayonnaise spicy potato salad and this last-minute feta cheese dip did not make the cookout menu, only because I wanted to make room for recipes from other sites! You can always dig into The Mediterranean Dish archives for more!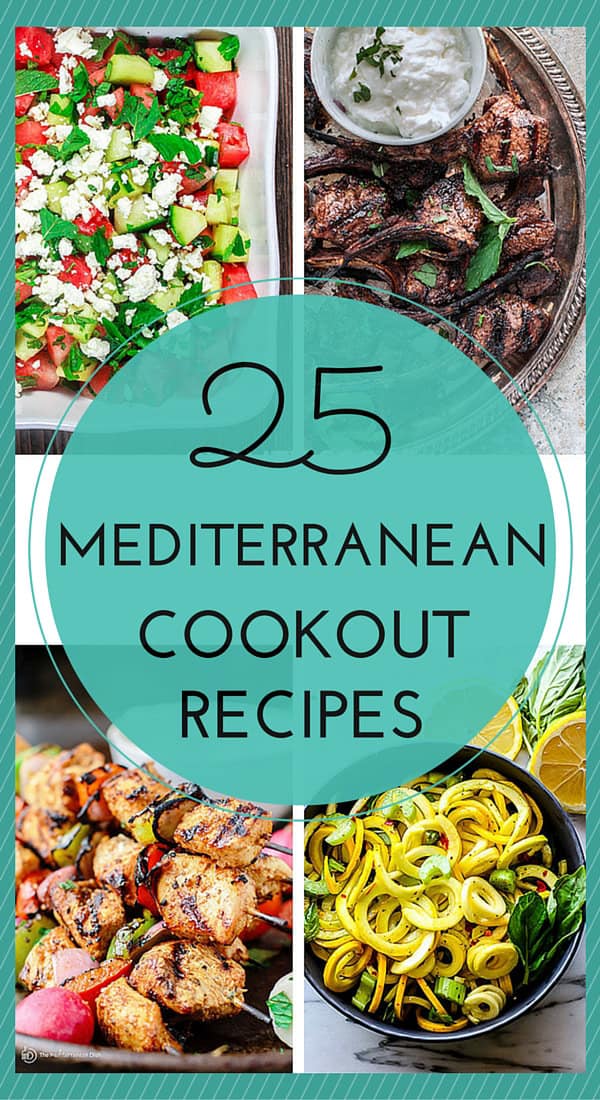 25 Mediterranean Recipes for your Cookout:
Mediterranean Grilled Chicken Kabobs with Spicy Tahini; The Mediterranean Dish
Souvlaki Beef Kabobs; The Lemon Bowl
Chicken Gyros With Feta Sauce; Peas and Crayons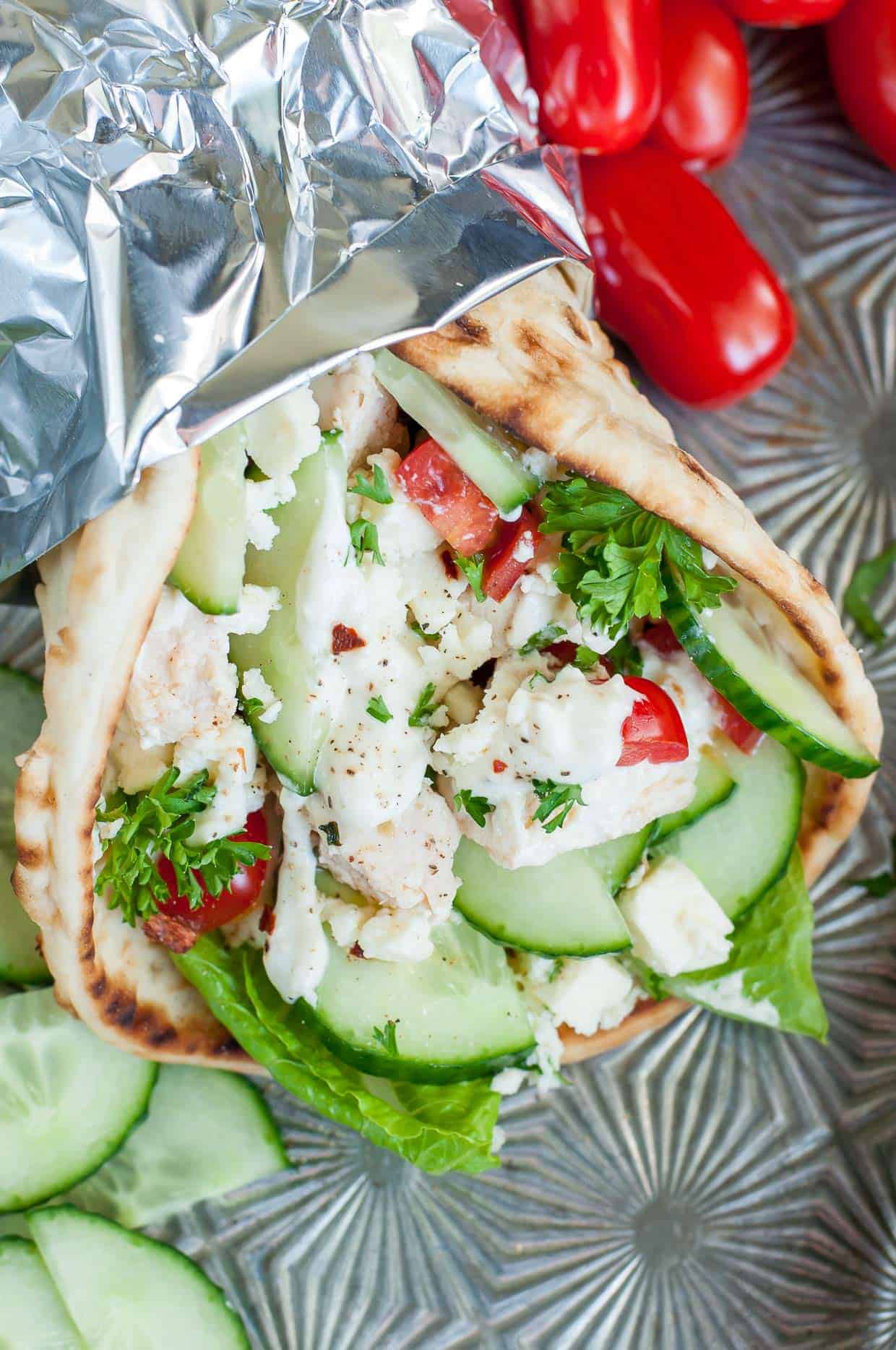 Grilled Kofta Kebabs; The Mediterranean Dish
Grilled Lamb Chops with Tomato Mint Quinoa; The Mediterranean Dish
Mediterranean Grilled Chicken with Dill Greek Yogurt Sauce; The Mediterranean Dish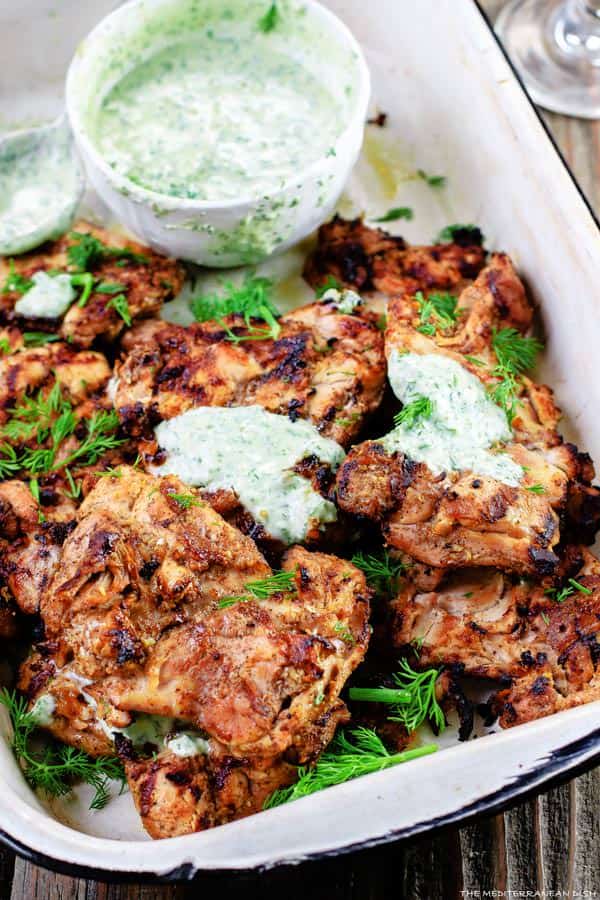 Grilled Tuna with Yogurt Sauce; Magnolia Days
Grilled Shrimp Recipe with Roasted Garlic Cilantro Sauce; The Mediterranean Dish
Grilled Swordfish with a Mediterranean Cumin Spice Rub; The Mediterranean Dish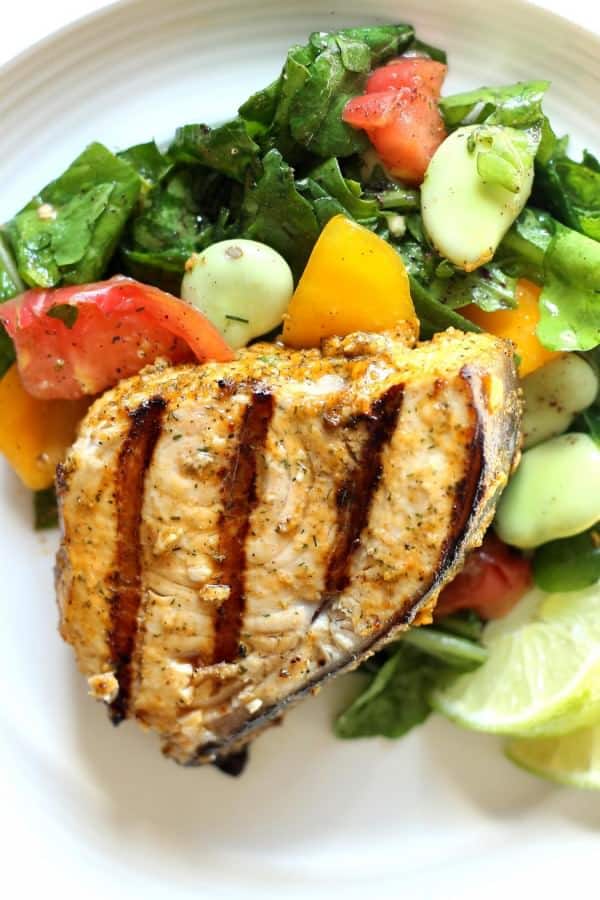 Greek Pasta Salad; The Blackberry Babe
Sundried Tomato Pasta; Flavor Mosaic
Israeli Couscous Salad with Chickpeas, Artichokes and Chopped Vegetables; The Mediterranean Dish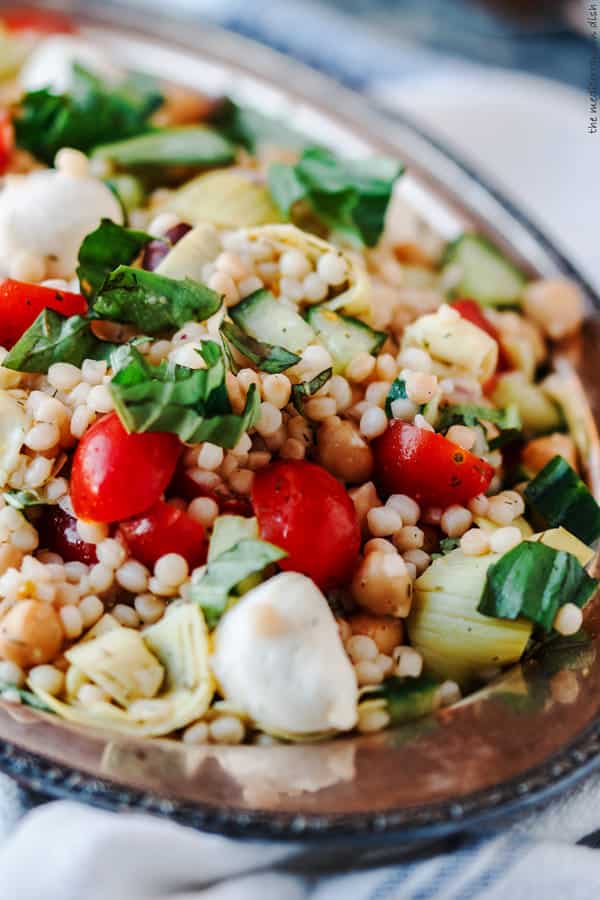 Best Traditional Tabouli Salad; The Mediterranean Dish
Green Goddess Quinoa Tabouli; Peas and Crayons
Greek Wedge Salad; Reluctant Entertainer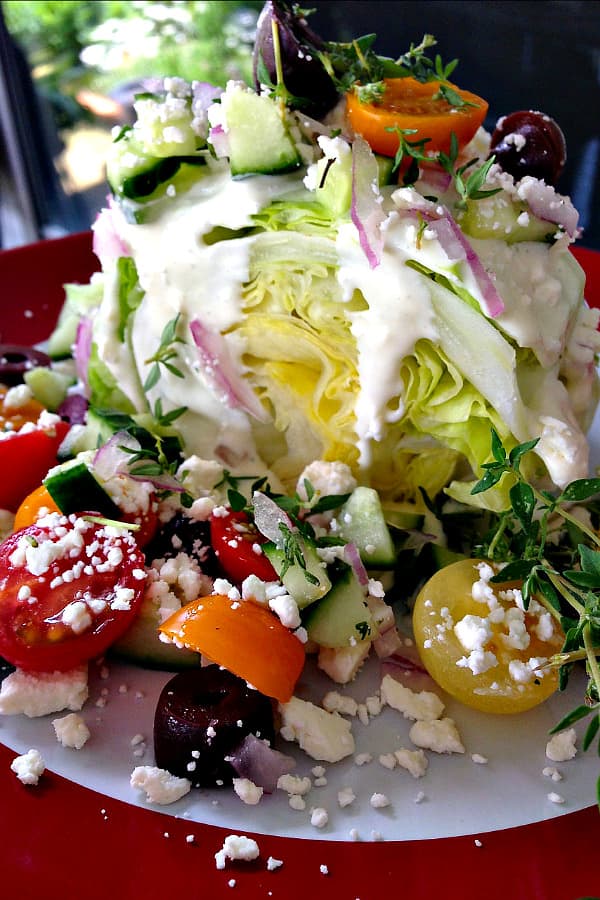 Bulgur Wheat Greek Salad; The Lemon Bowl
Farro and Za'atar Salad; Foolproof Living
Watermelon Salad with Cucumber, Feta and Mint; The Mediterranean Dish
Grilled Avocado Stuffed with Chickpeas and Tahini; Faith Food Fitness
Grilled Vegetable Salad; All Day I Dream About Food
Basil and Mint Spiralized Squash Salad; Cotter Crunch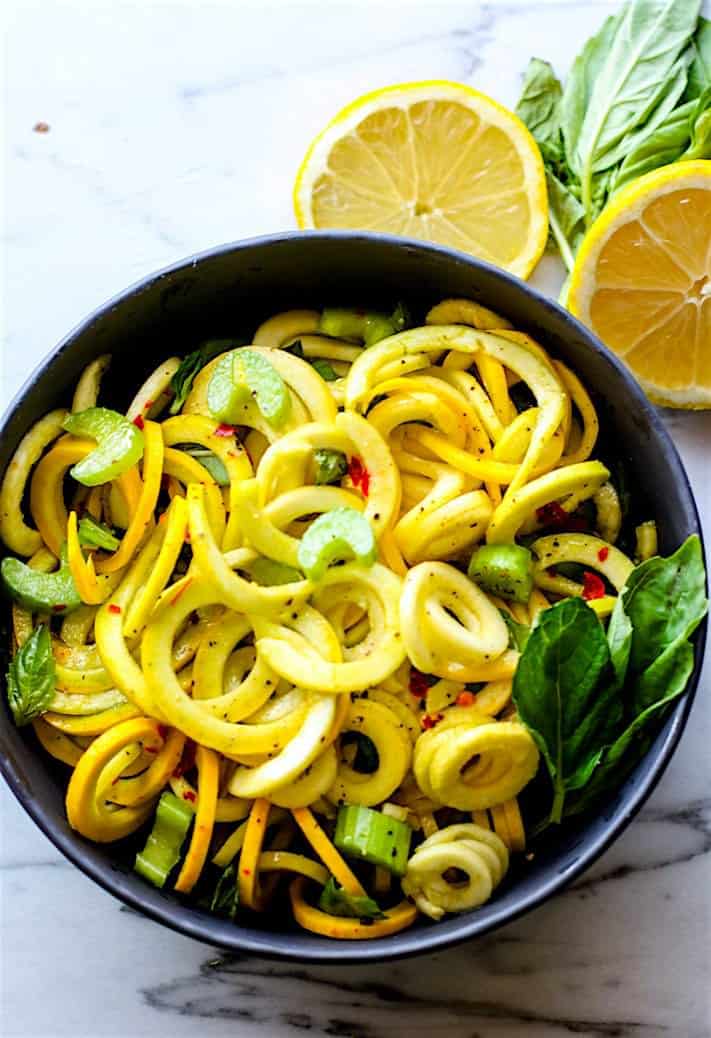 Roasted Red Pepper with Pesto and Goat Cheese; Aggie's Kitchen
Greek Veggie Dip; Or So She Says
Seven Layer Hummus Dip; Cooking LSL
Roasted Red Pepper Hummus; The Mediterranean Dish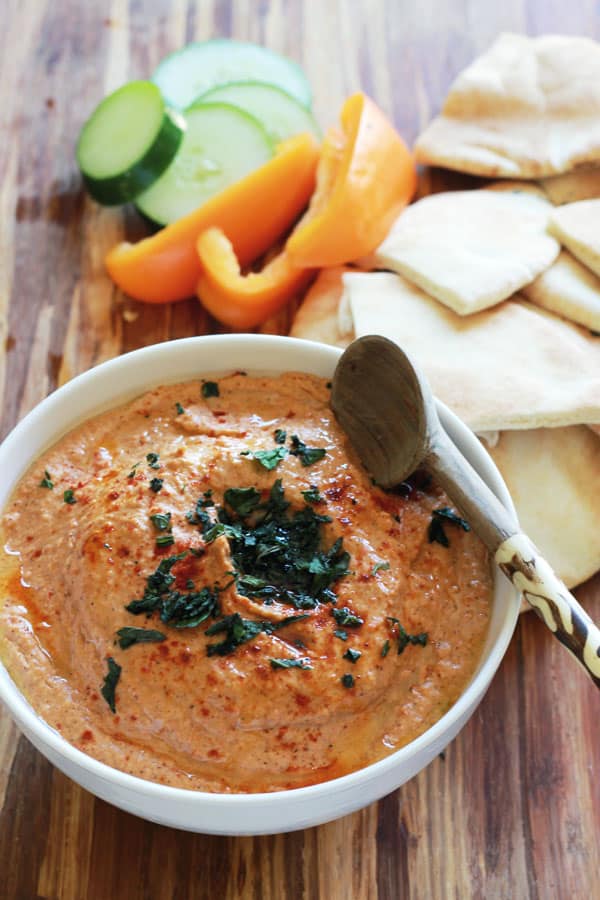 And a bonus recipe:
Nutella Caramel Walnut Brownies...because every cookout menu should end with a super gooey brownie!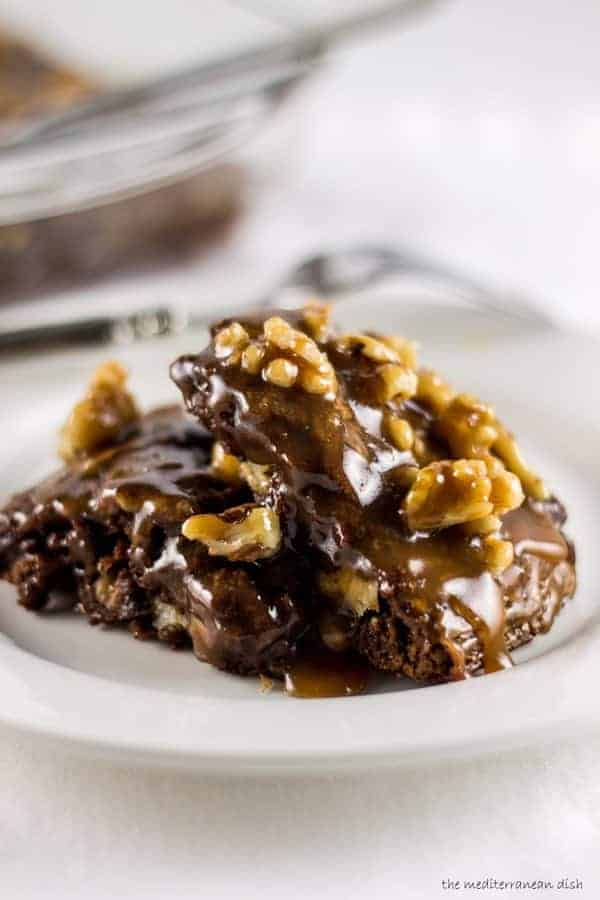 You might also like this post with 6 Memorial Day Sides That'll Get More Attention Than the Mains from Food Network's FN Dish #sensationalsides series!