Easy and quick poached halibut recipe. So delicate and packed with Mediterranean flavors from spices to aromatics and fresh herbs.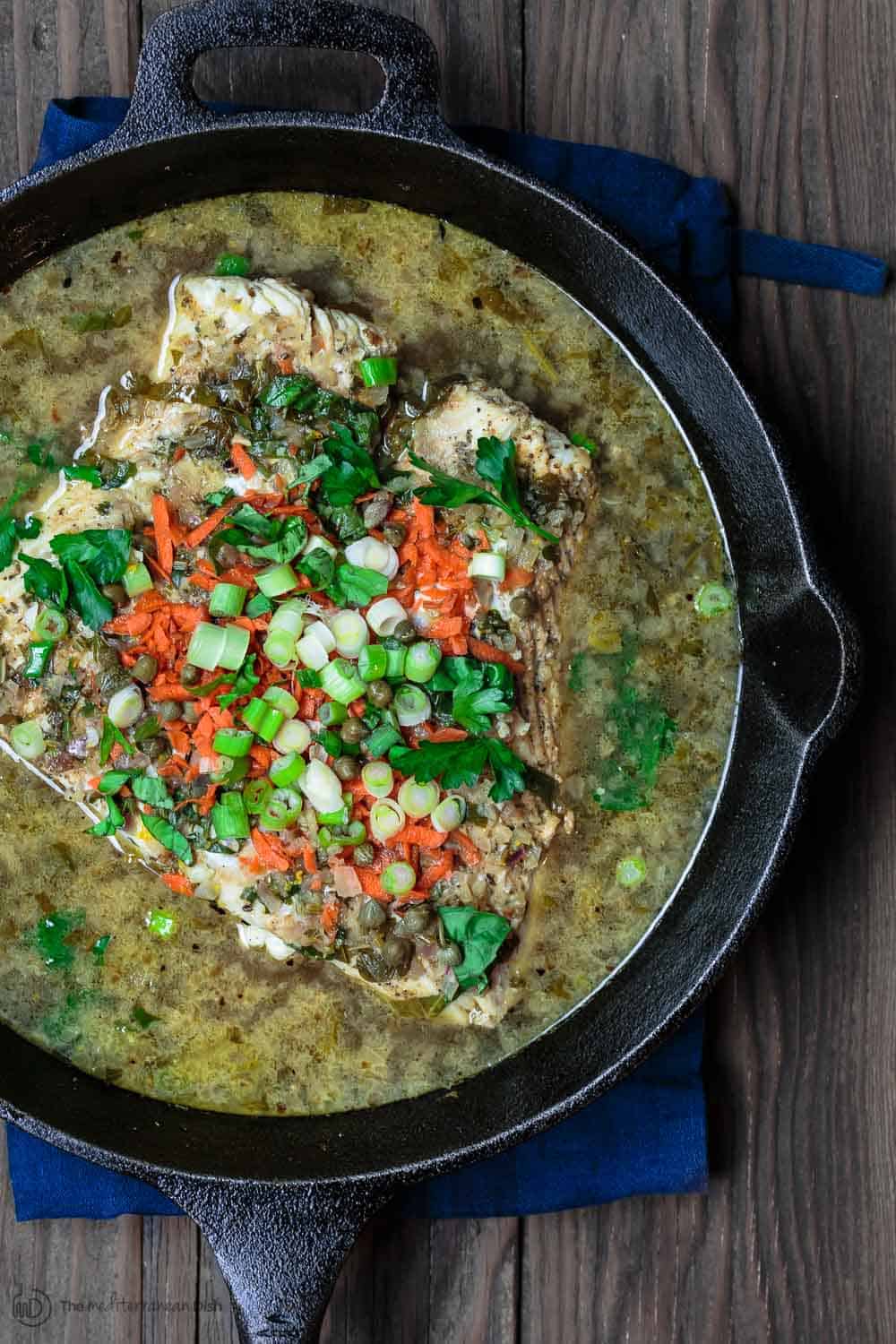 Of the fish options out there, Halibut is pretty easy to like. Firm-fleshed and mild in flavor. Plus, it's a good sustainable choice because it's readily available.
I made this poached halibut on a whim, prompted by a great sale on wild Alaskan halibut (you know, I never pass a good sale, especially on wild fish!)  Took one bite and decided, everything is alright with the world!
VIDEO TUTORIALS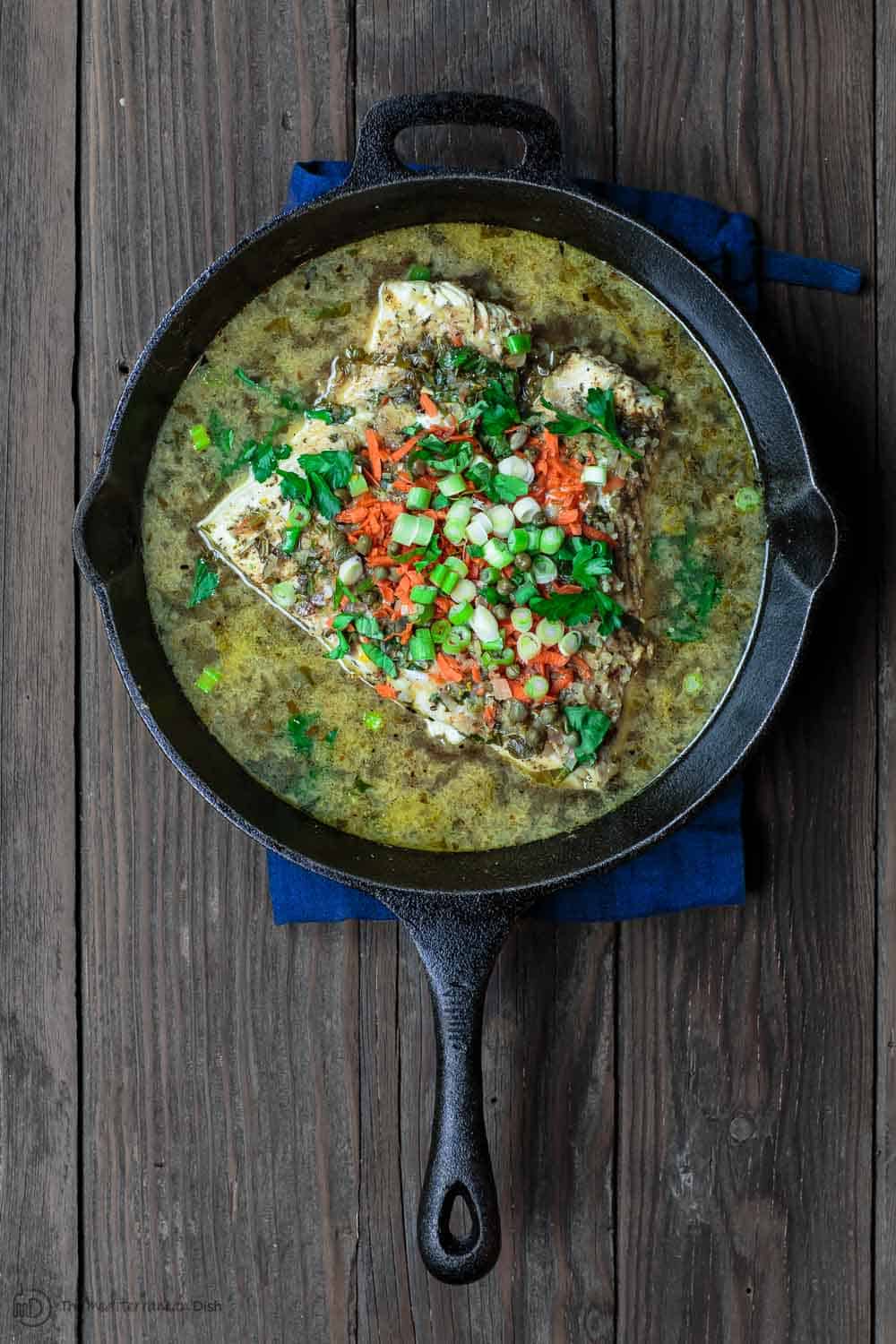 Why this poached halibut recipe works?
Shallow poaching works really well for a fish like halibut. The wine-lemon poaching broth–flavored with onions, garlic, capers, and fresh herbs–imparts great flavor. It takes a quick 8 to 10 minutes for the fish to cook over low heat, and it turns out so delicate and perfectly flaky.
Tip for this poached halibut recipe
Be sure to use a shallow skillet or pan, and select the size carefully. If there is too much or too little space left around the fish, there may be too much or too little liquid, and the fish could over- or under-cook. And you only need to partially cover the fish, just enough to trap a little steam to cook the top, but not so much that the cooking speed rises. Again, you're not looking for over-cooked fish here.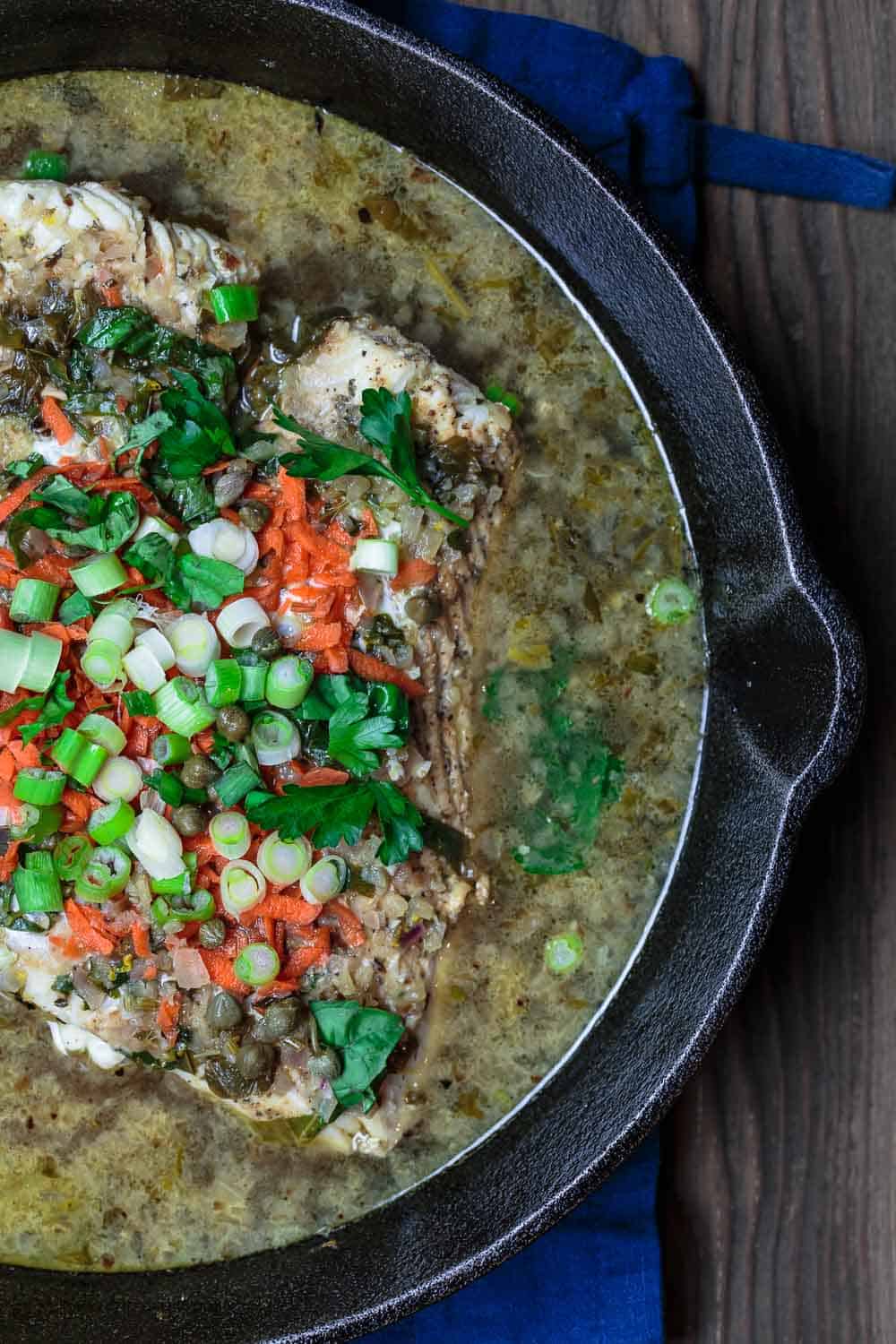 What to serve with this poached halibut?
The wine-lemon poaching broth is a highlight for me, so I make every use of it! I serve the halibut in shallow bowls with plain orzo or Lebanese rice and enough of the poaching broth on top. If nothing else, a piece of crusty bread is perfect to sop up the tasty broth. A bowl of fresh fattoush salad could easily start or end the meal for me.
Print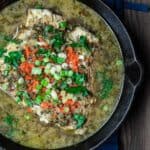 Mediterranean Lemon Poached Halibut Recipe
---
Author:

Prep Time:

10 mins

Cook Time:

15 mins

Total Time:

25 mins
More Recipes to Try:
One-Pan Baked Halibut & Vegetables
Mediterranean Shrimp Orzo Soup
Pan-Seared Sea Bass with Bell Pepper Medley
Easy Orange Harissa Lamb Chops
Loaded Mediterranean Omelette Recipe
This post may include affiliate links