An especially satisfying omelette recipe, loaded with Mediterranean favorites. With a side of warm pita bread and Greek Tzatziki sauce, you can even turn this into lunch or simple dinner for two!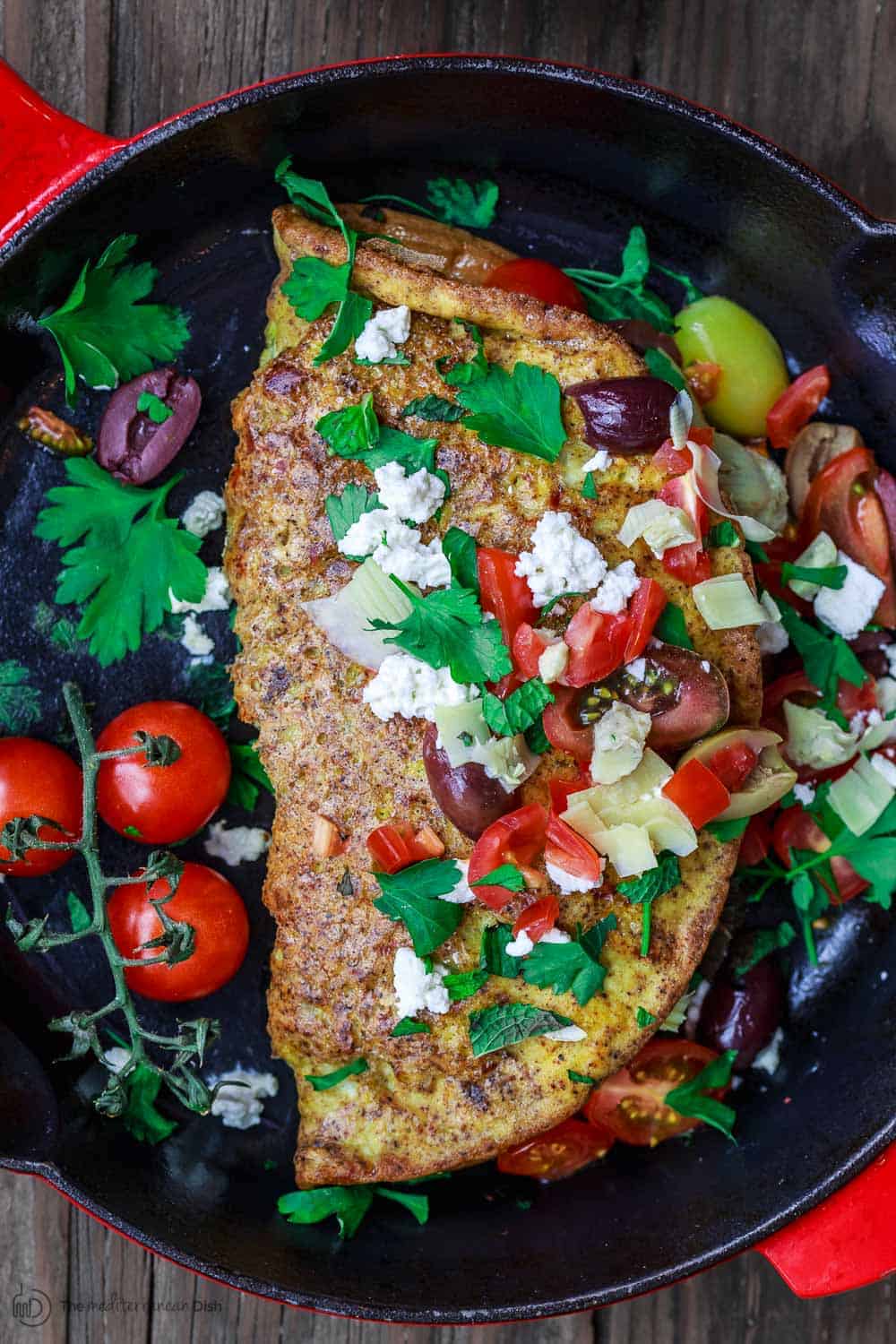 Ah…the humble omelette!  The omelette is truly more than breakfast, isn't it?
When nothing else will satisfy my hunger…and admittedly, when I'm out of dinner ideas, it's omelettes to the rescue.
This folded omelette recipe is one that I make often. And you've probably noticed, I like my omelette quite loaded. I make no fuss about what toppings to use or how much…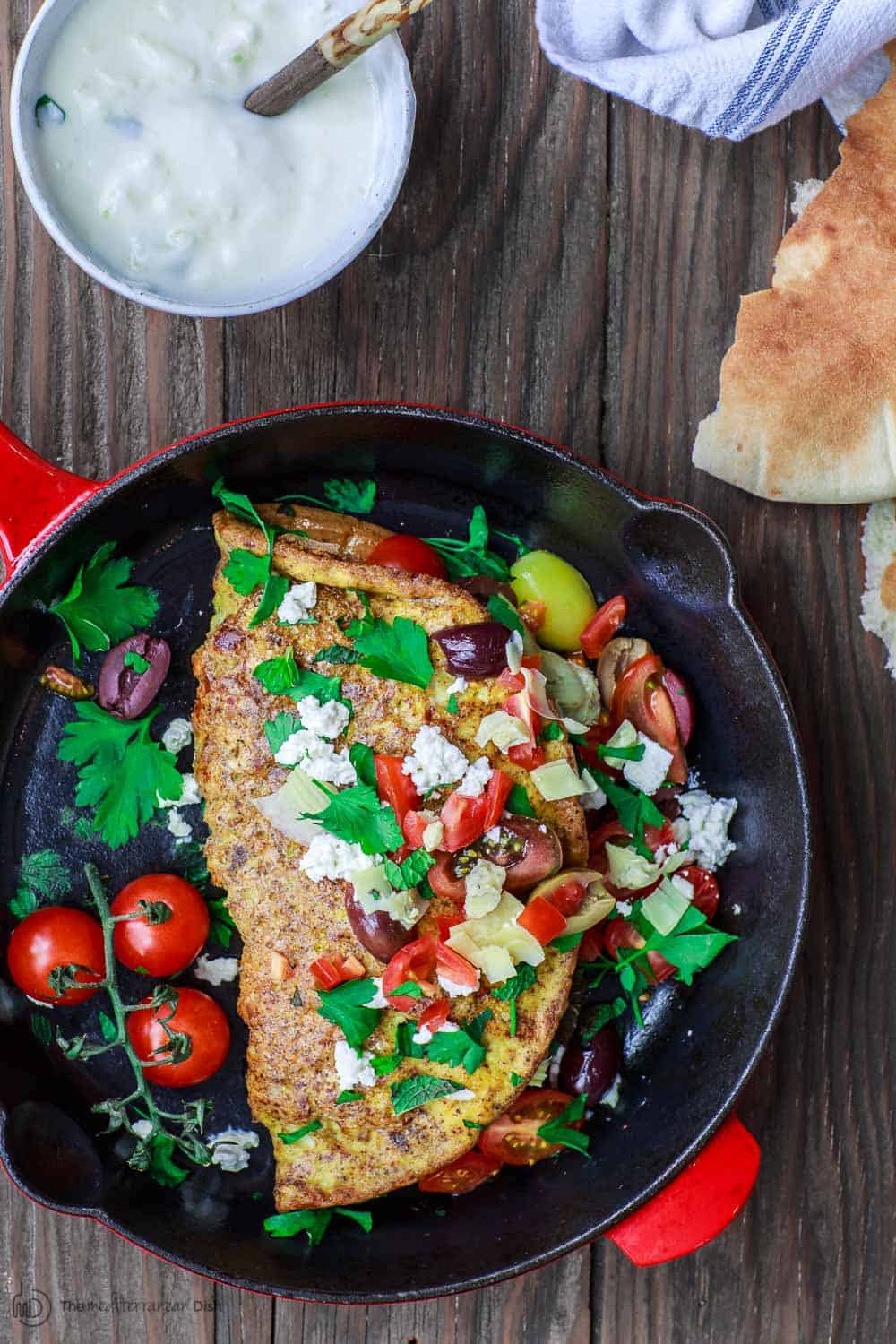 At the very least, I'll throw in tomatoes, feta, and fresh herbs. But olives and marinated artichokes are great tangy, salty additions in this omelette recipe.
Small tricks I use in this omelette recipe
What the pictures don't reveal (unless you look super hard) are these two simple things I do with my omelettes. First, I like to season my eggs with a little more than salt and pepper.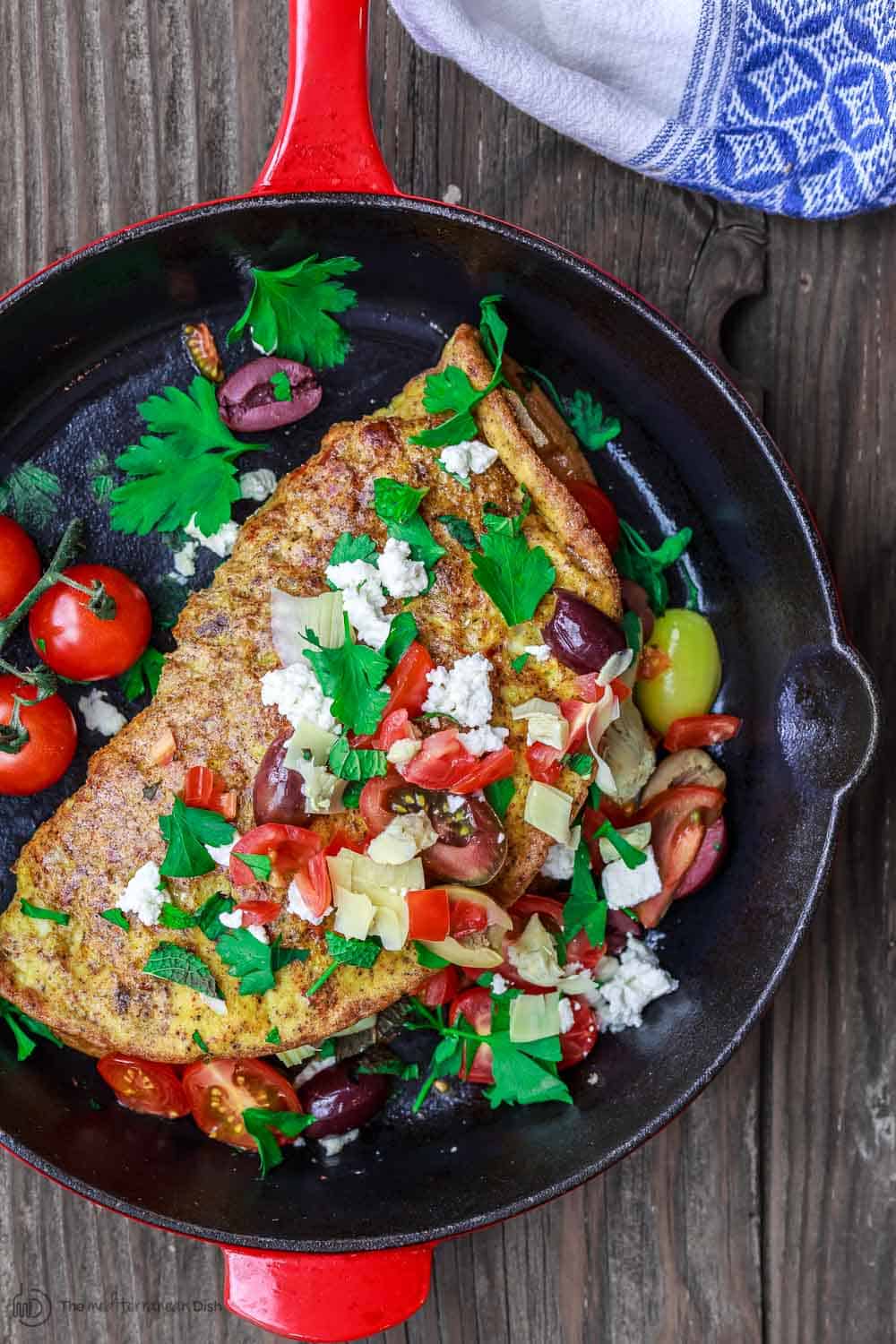 When I'm in the mood for a spicier omelet, I'll add a pinch of cayenne and some harissa spice. But this time, for just a little depth, I added a pinch of sweet paprika and ground allspice.
And for a more airy, fluffy omelette, I add a pinch of baking powder. And it goes without saying, a good, vigorous whisk makes all the difference in an omelette recipe!
Print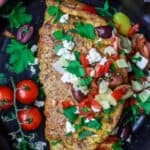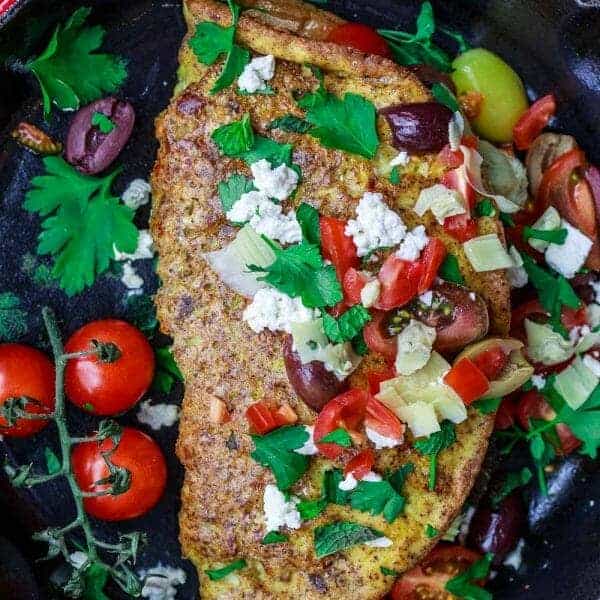 Loaded Mediterranean Omelette
---
More Recipes To Try
Middle Eastern Zucchini Baked Omelet 
Greek baked chicken wings with Tzatziki 
Mediterranean Pomegranate Tomato Salad 
Easy One-Pot Middle Eastern Chicken and Rice