Here is a list of my top Mediterranean recipes of 2015! Tried-n-true Mediterranean recipes for today's busy cook--from seafood paella, to falafel, fattoush salad, cilantro lime chicken, roasted Greek potatoes and more!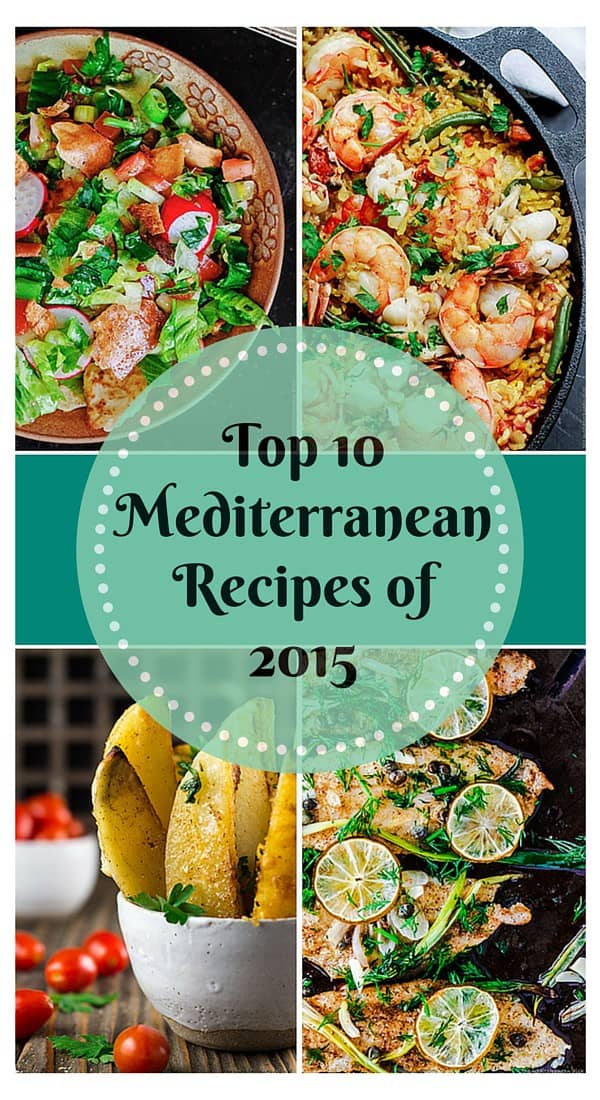 Holidays just feel like a sprint! We work so hard to write those thoughtful greeting cards; buy the perfect gifts; attend special events; volunteer at favorite local charities; and of course, prepare a home-run dinner!
But then the sweet stillness of the days following Christmas hits us and we almost don't know what to do with it! I wasn't always good with the "let down" after Christmas--or as my daughter calls it, "post Christmas depression"--but I've learned to savor the gift of quiet time. And it definitely helps to reflect on special moments and favorites from the past year.
In that spirit, I pulled together this list of top Mediterranean recipes of 2015. These are the recipes that have been most viewed and cooked by the many who daily visit this blog. If you're new to The Mediterranean Dish, you should absolutely start with one of these top Mediterranean recipes.
More is planned for 2016! If we're not already connected, leave me your e-mail here to receive new recipes. Are you social? Find me on Instagram, Pinterest or Facebook!
10 Top Mediterranean Recipes of 2015
In the order of most viewed and cooked...
Easy Seafood Paella. You don't have to own a paella pan, I used my humble cast iron skillet for this paella recipe. Opinions vary on what makes an authentic paella, but it's one dish you can really make your own. I chose to keep my ingredient list short focusing on shrimp and lobster as the seafood stars!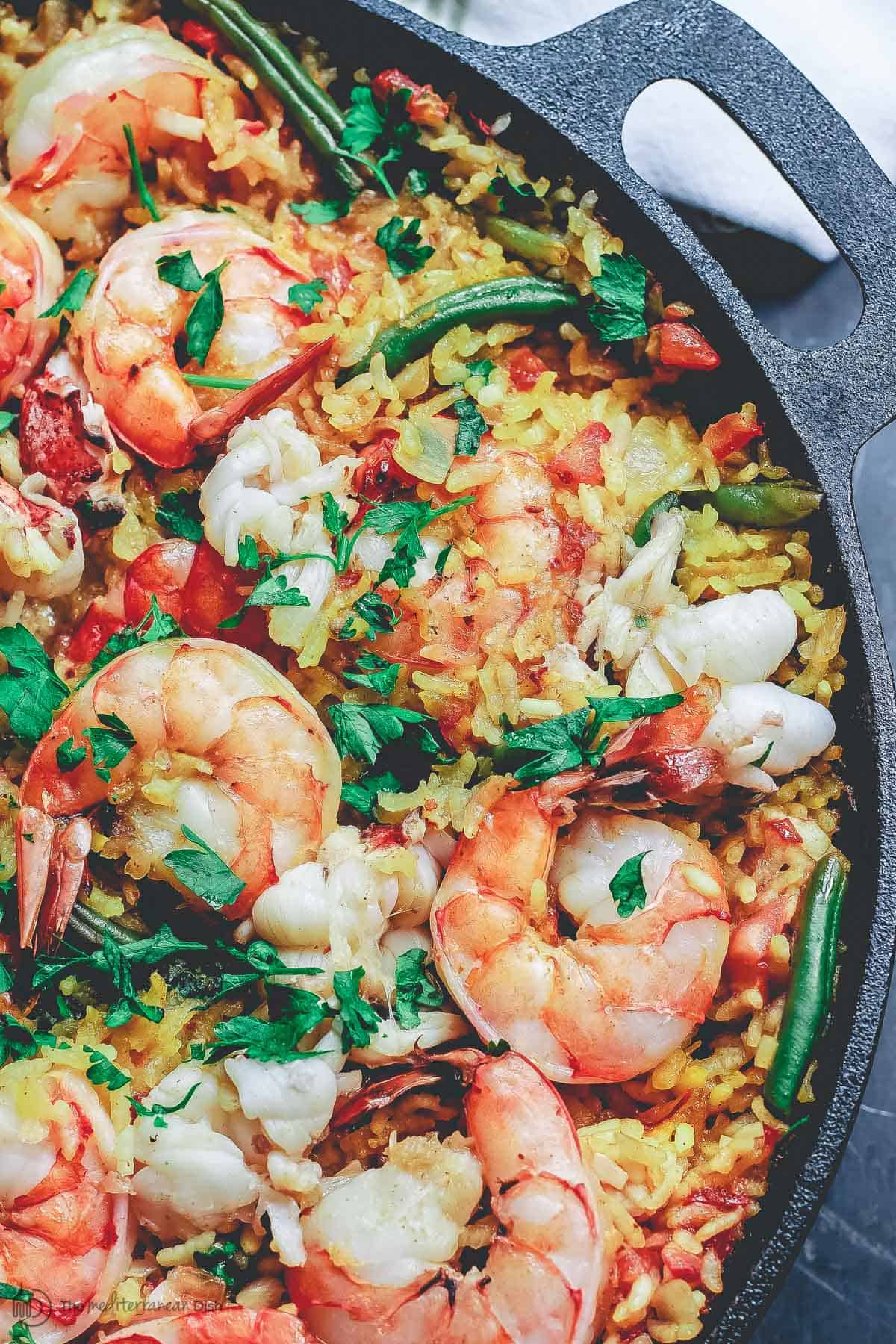 Cilantro Lime Chicken. Is there anything more comforting that a one-pan roast chicken? This cilantro-lime chicken is flavor perfection! Spiced with my favorite Mediterranean spices with lots of fresh cilantro and garlic, then roasted in a juicy lime broth.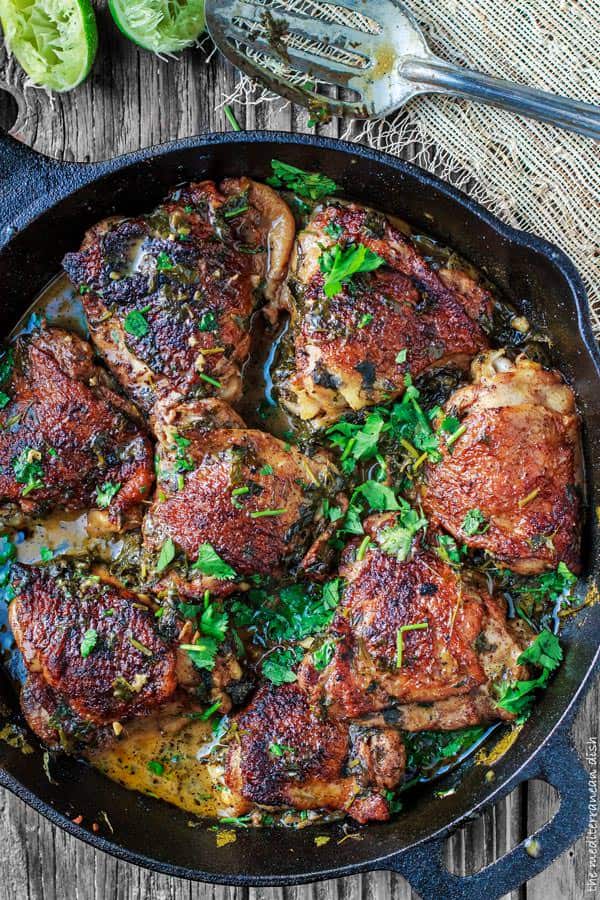 How to Make Falafel . No need to purchase that falafel mix in a box! My step-by-step tutorial will guide you through making authentic, flavor-packed falafel that can feed a crowd. Bonus, put it together in a sandwich with all the Middle Eastern fixings like a pro!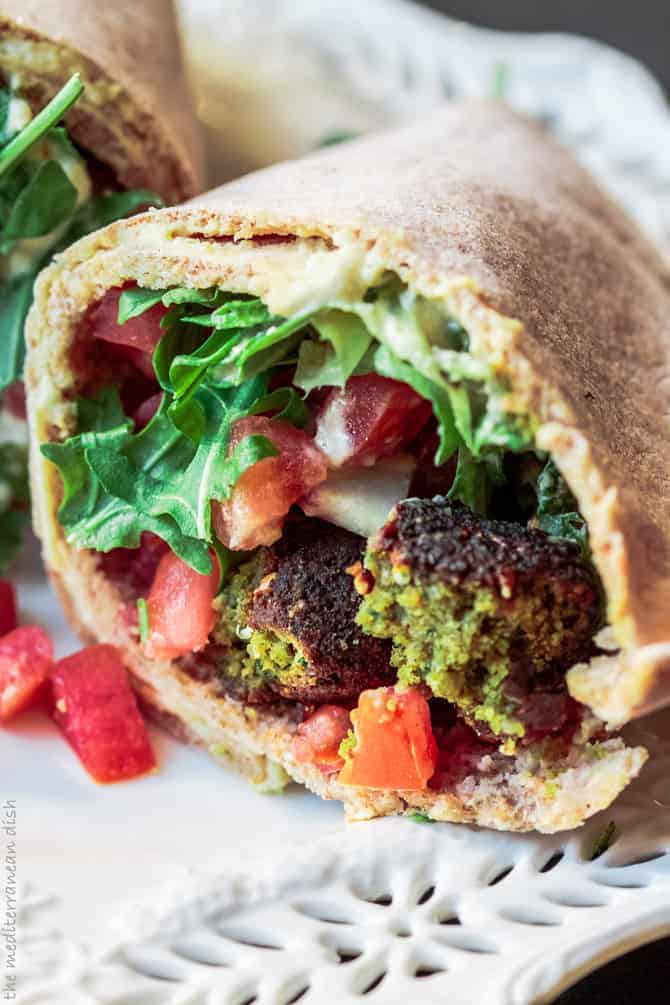 Baked Sole Fillet If you only have less than 30 minutes to make a healthy dinner, this is baked sole fillet is the one for you. Baked in a lime, olive oil and a little butter. Capers and green onions take the flavor to the top. Just add a little rice and salad! Check it out.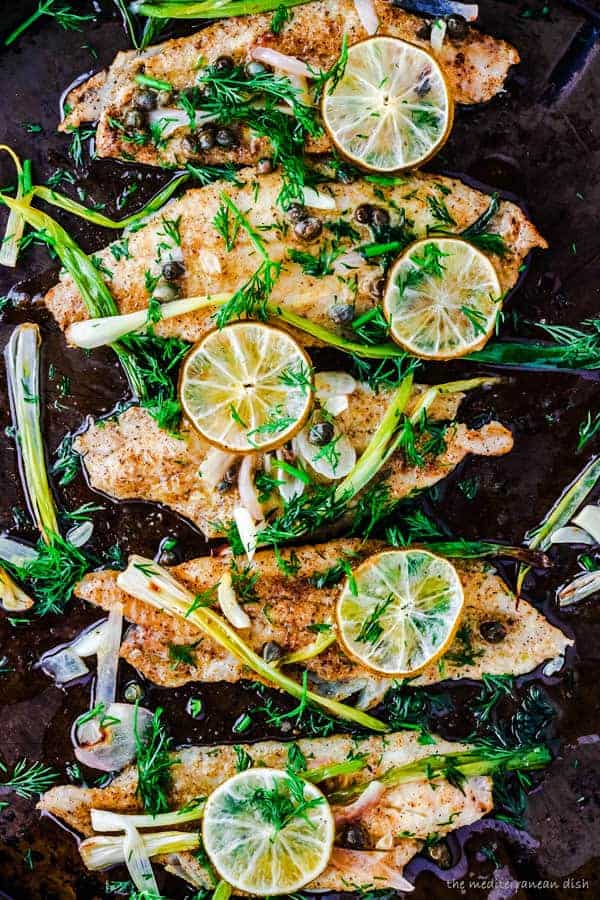 Fattoush Salad. Fattoush makes a very frequent appearance on most Middle Eastern dinner tables. A simple chopped salad with a zesty dressing. For croutons, we use a little toasted pita!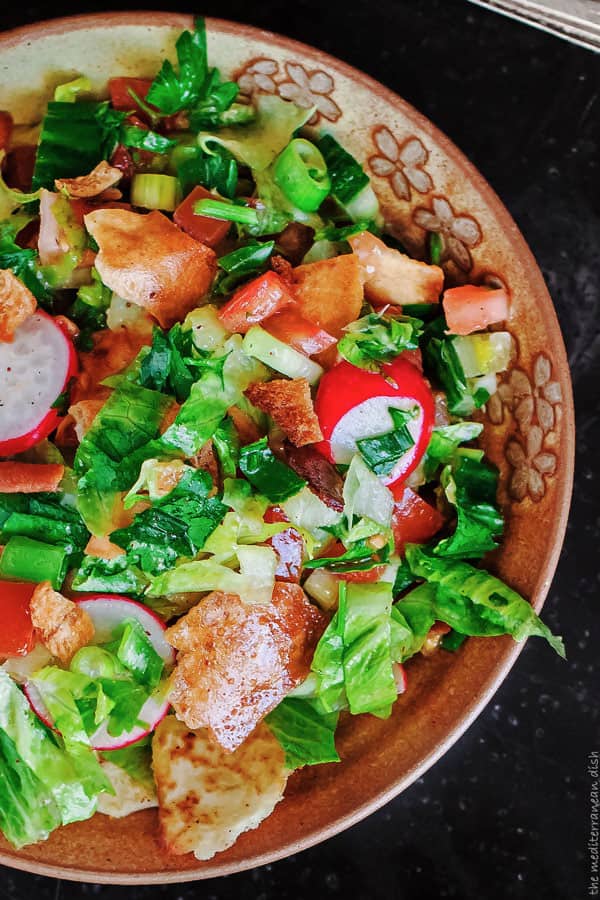 Mediterranean Grilled Chicken with Dill Greek Yogurt Sauce. This easy Mediterranean grilled chicken will take your BBQ game to a new level. Marinated with Mediterranean spices, olive oil, lemon juice and onions and then grilled to tender perfection. I love the addition of this simple Greek yogurt sauce!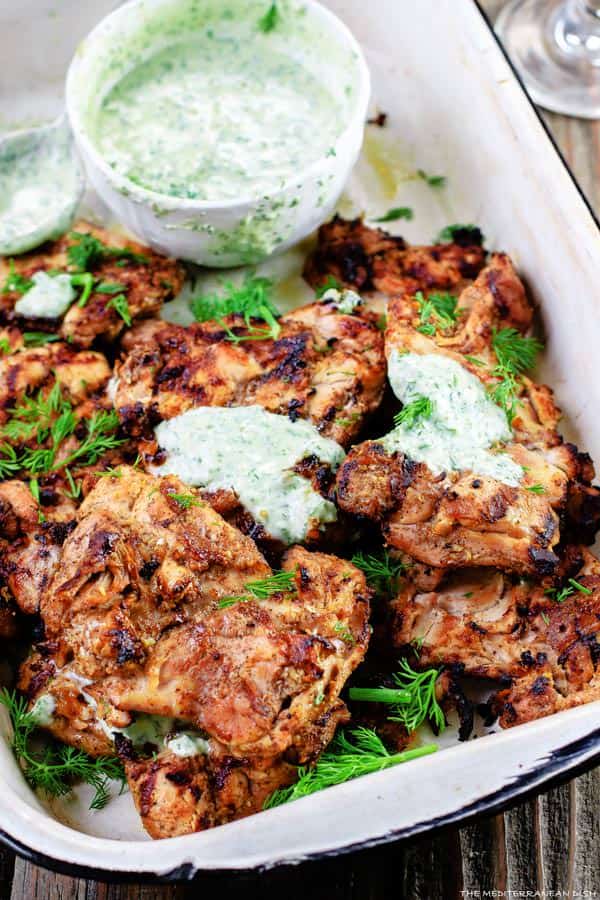 Baked Brie with Figs, Walnuts and Pistachios. My all-time favorite appetizer, and it takes like 15 minutes in the oven. Cover your baked brie with fig jam or honey and top with dried fruits and nuts. Warning, this one will go in minutes. See for yourself!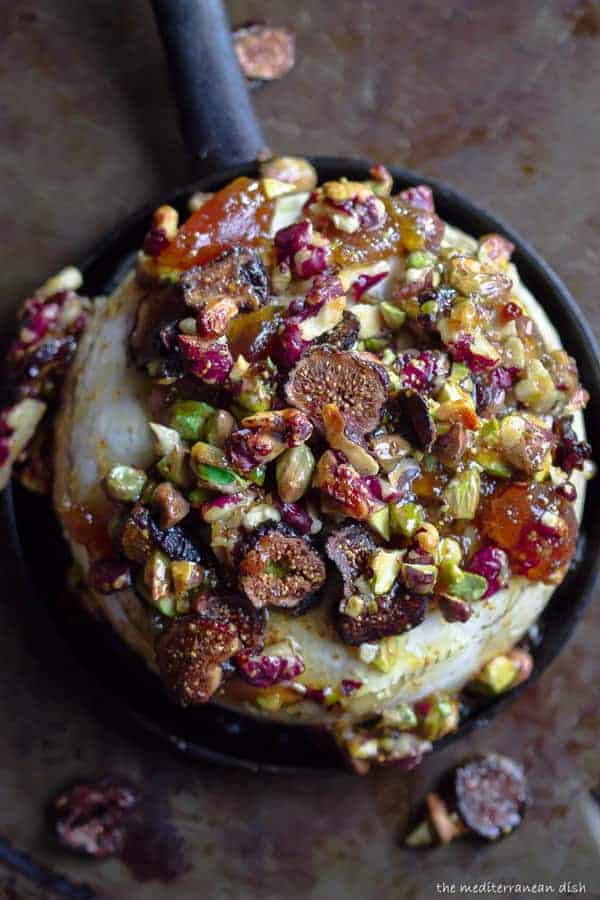 Roasted Greek Potatoes. This is one of my favorite side dishes that goes with almost any Mediterranean entree. A couple of secret ingredients take it to the top.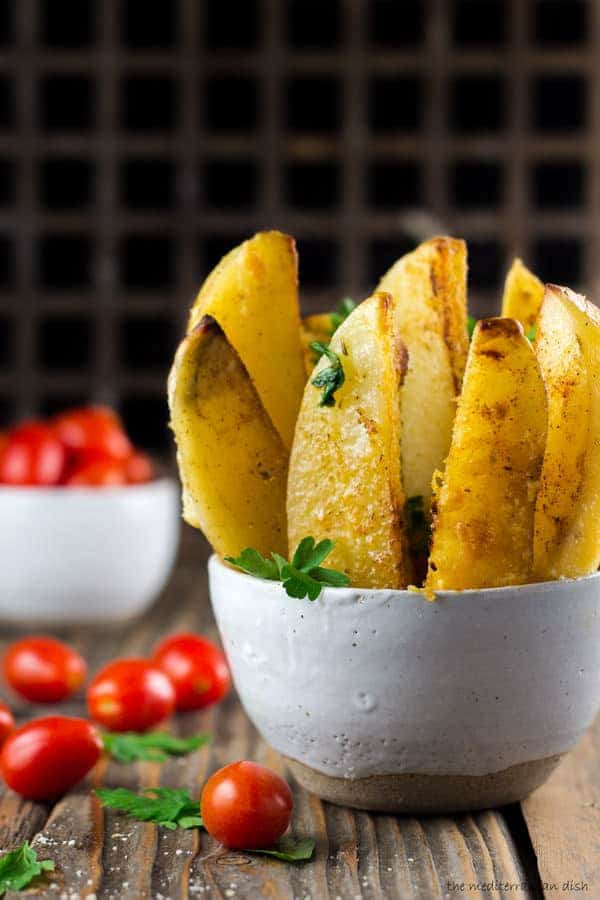 How to Make Hummus . We all take short cuts with hummus, but if you want to learn the secrets to the creamiest authentic hummus, you must check out my how-to-make-hummus tutorial.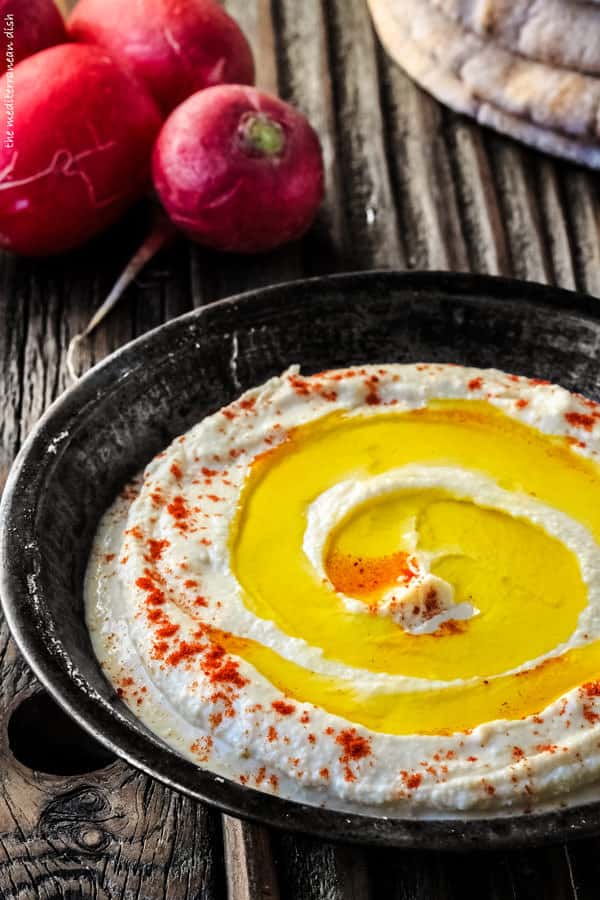 Israeli Couscous with Chopped Vegetables Chickpeas and Artichokes . And last but not least, this Israeli Couscous.I serve it often as a salad or a side to grilled chicken or fish. This is another recipe that you can make your own. I decided to add fresh chopped vegetables, chickpeas, fresh mozzeralla and artichokes. A little fresh herbs complete this easy dish!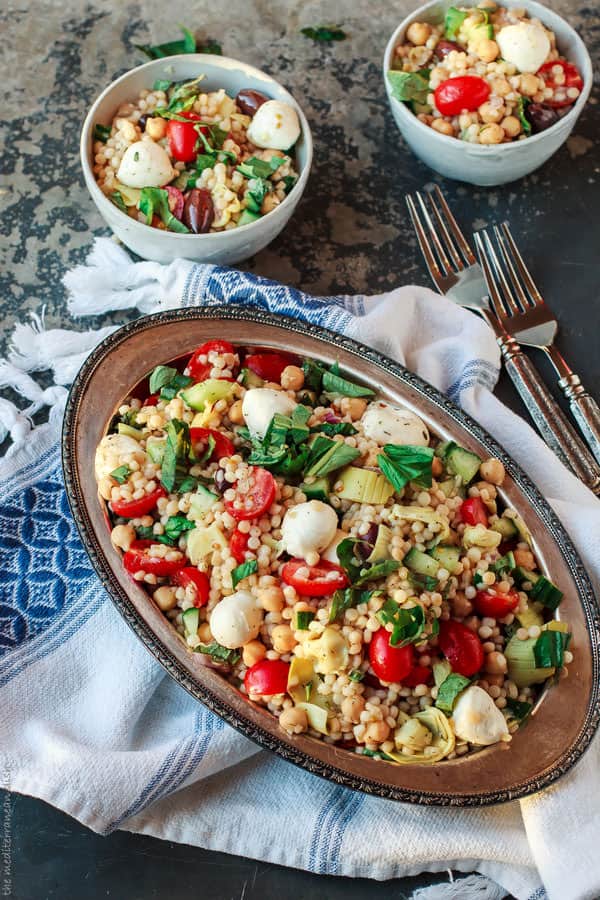 Disclaimer: As an Amazon affiliate, i receive a small credit when you make a purchase within 24 hours of clicking a link provided here. Please know I only recommend products that are of good quality, priced competitively or otherwise hard to find. Looking for a product not mentioned here today? Please use this link to browse Amazon. Thank you for your support.
Lots of great recipes are planned for the new year! If we are not already connected, please leave your e-mail address here to receive my recipes! Follow along on Instagram, Pinterest and Facebook.
Follow The Mediterranean Dish 's board Mediterranean Dish Recipes on Pinterest.