All-star braised eggplant recipe, prepared Greek style! Eggplants cooked to velvety tender perfection with chickpeas and tomato. A perfectly satisfying meatless dinner or side dish. Low-Fat. Vegan. Gluten Free.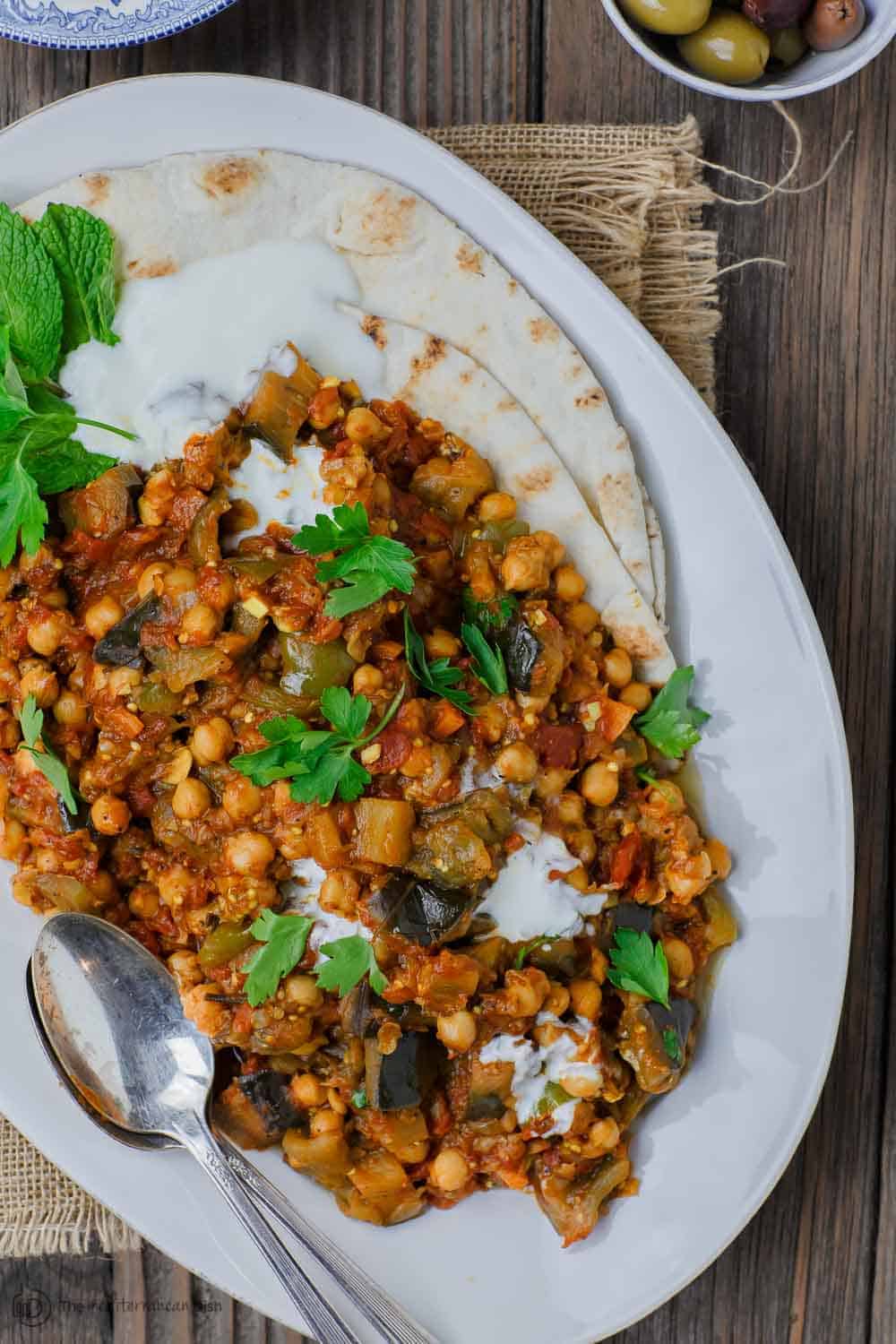 Typically idling in my pantry are canned chickpeas and tomatoes (all sorts of canned or boxed tomatoes.) So it's never a surprise to my family when dinner involves a  big pot of something including these two ingredients.
But the chickpeas and crushed tomato play a supporting role to the star of this braised eggplant recipe, obviously, eggplants.
VIDEO TUTORIALS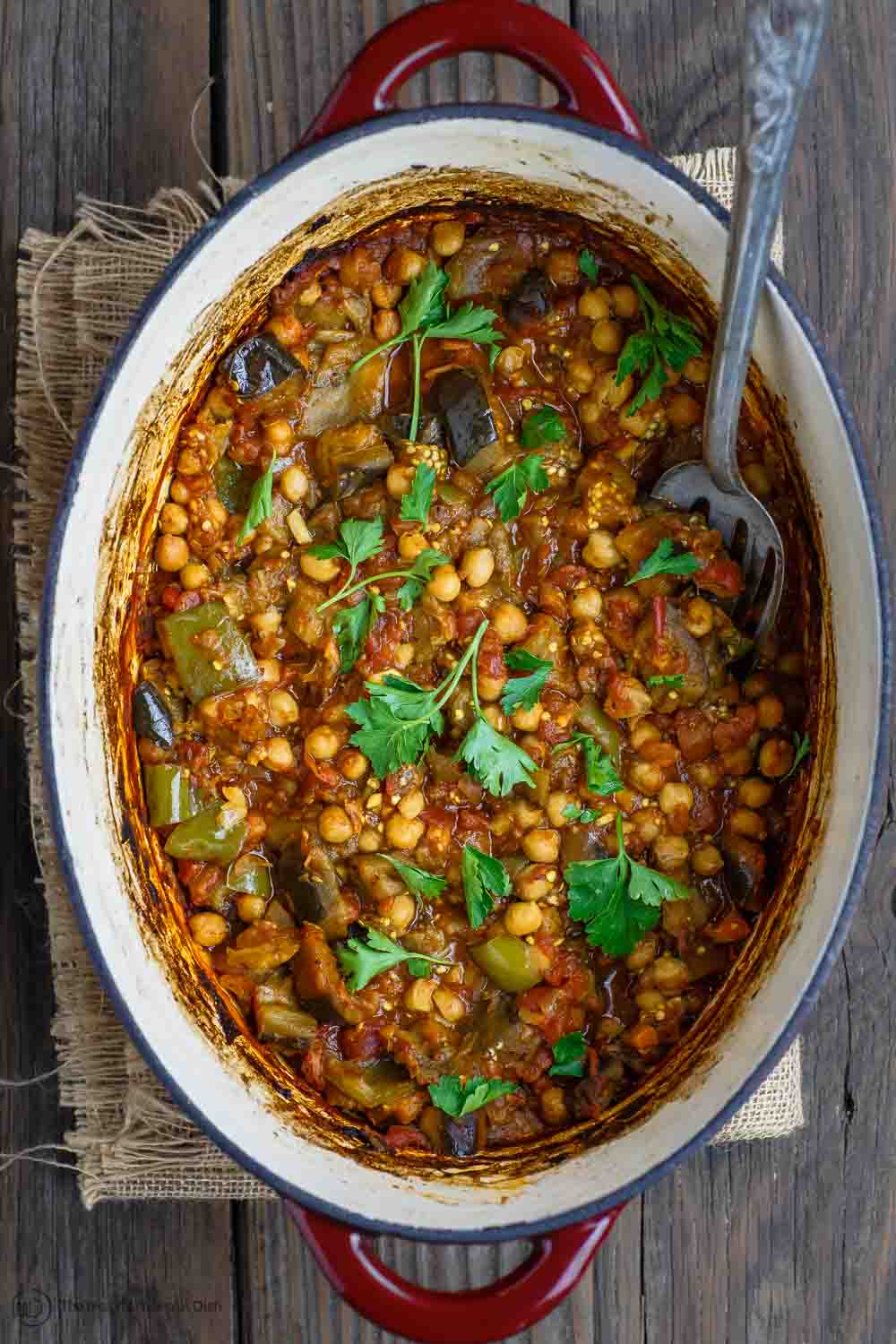 Why this braised eggplant recipe works
Long-cooked eggplant are a thing of beauty–hearty, and entirely velvety smooth. Don't worry, by long-cooked, I don't mean an all-day ordeal (although you can use a crock-pot here). We're talking about 45 minutes in a hot oven. And of course, the eggplants are appropriately accompanied with chickpeas and a good amount of crushed tomatoes. Chopped carrots add sweetness.
Rounding everything up here, no surprise, are onions and garlic along with bay leaf and a few warm spices. All the flavor!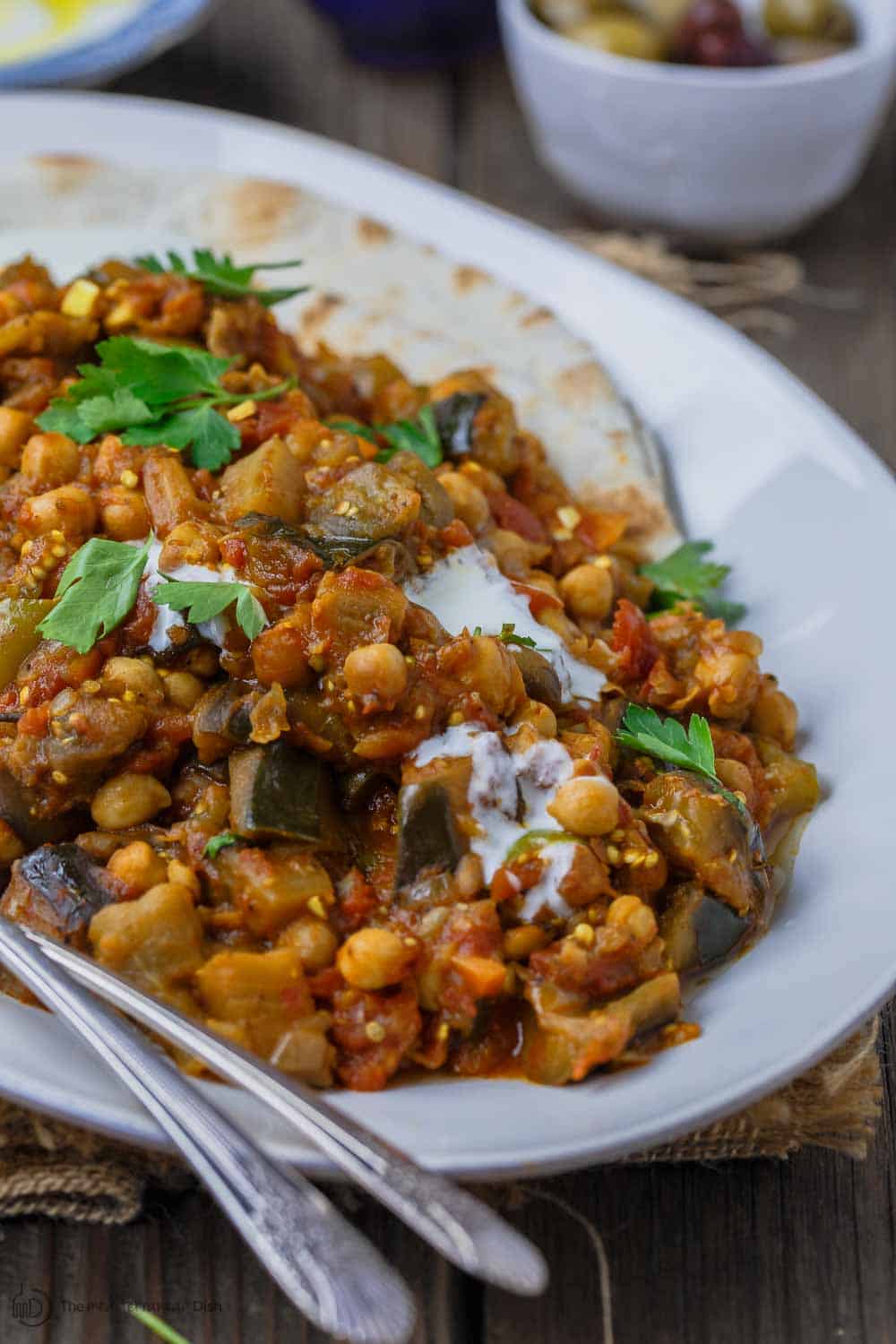 What to Serve along with this braised eggplant recipe
With just a side of warm pita bread, this Greek-style eggplant recipe makes a satisfying meatless dinner. A dollop of Greek yogurt or even Tzatziki sauce makes a great addition here. And, to keep with the Greek theme, you can start with a traditional Greek salad. 
Print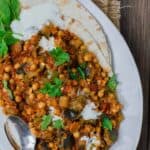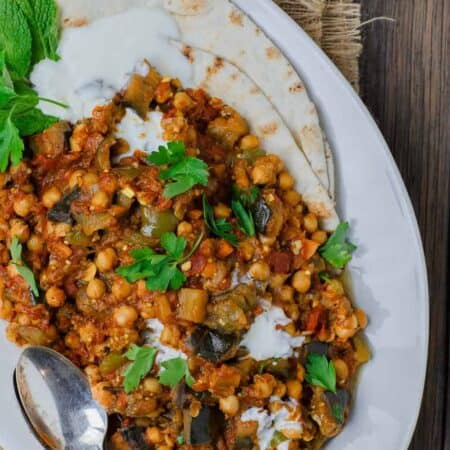 Greek-Style Braised Eggplant Recipe
---
Author:

Prep Time:

20 mins

Cook Time:

55 mins

Total Time:

1 hour 15 minutes

Yield:

Serves up to 6 people
More recipes to try:
Stuffed Eggplant with Spiced Beef and Bulgur 
Lebanese Style Cinnamon Meatballs