In less than one week in beautiful–and very warm–Atlanta, Georgia, my mind and appetite have been focused more on "no sweat" meals. And a lot of salads. Today, I give you my top 10 Mediterranean salads guaranteed to satisfy both simple and sophisticated palates alike!
Those of you who follow me on facebook (thank you so much, by the way), have seen this short video of my new temporary dwelling in an extended stay hotel here in Atlanta. In case you missed the sneak peek into my little kitchenette, take a look here.
With the chaos of moving and the limited kitchen facilities, it has been challenging to stay true to my home cooking routine. I will not lie to you, my family has eaten more take-out in the past few days than I care to admit.
What I will admit though is that food has not been top of mind in the scheme of this big transition across the country.
My heart and mind are filled with so much to share on the subject of moving, change and transitions, but I am not ready to delve into all that yet. It will take a while for things to settle. For life to normalize, and for thoughts to come to fruition.
You know that motivational poster, Keep Calm and Carry On?  I learned that it was a poster created by the British government in preparation for the second world war to help raise people's morale. I digress. But that whole idea of keeping calm totally goes against every grain of my being. Big confession: I am not a calm person…at all! But I have realized lately that life can only be possible if I do try to be calm. And in my effort to do so, I have decided to focus on one small thing at a time.
Today, my small thing has to do with salads. A nutritious and no-sweat way to re-establish my home cooking routine. I don't have an oven in my current temporary kitchen, so I won't be able to make the salads that require roasted vegetables. But I still think they are worth sharing again with you.  So with that, here are
My top 10 Mediterranean Salads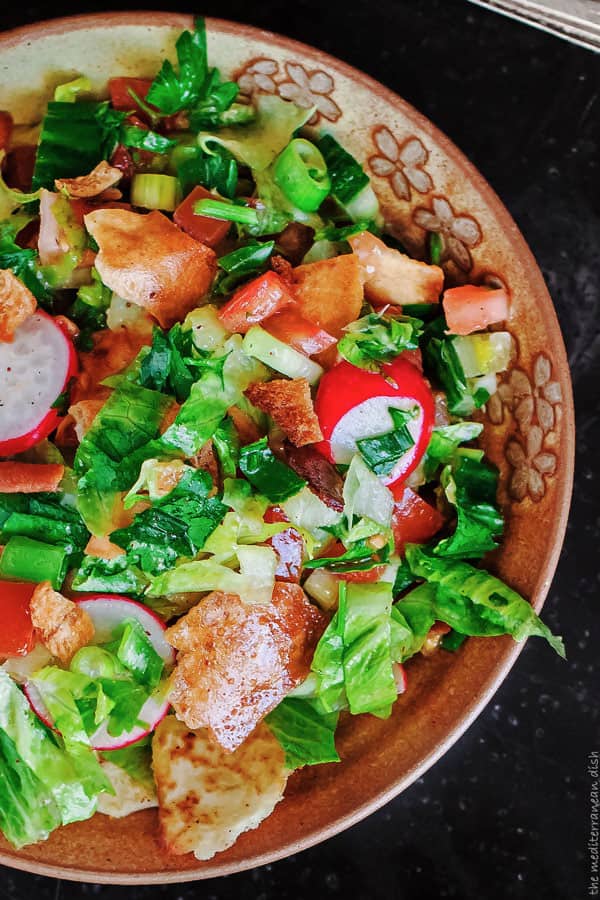 Mediterranean Tuna Salad with Dijon Mustard Vinaigrette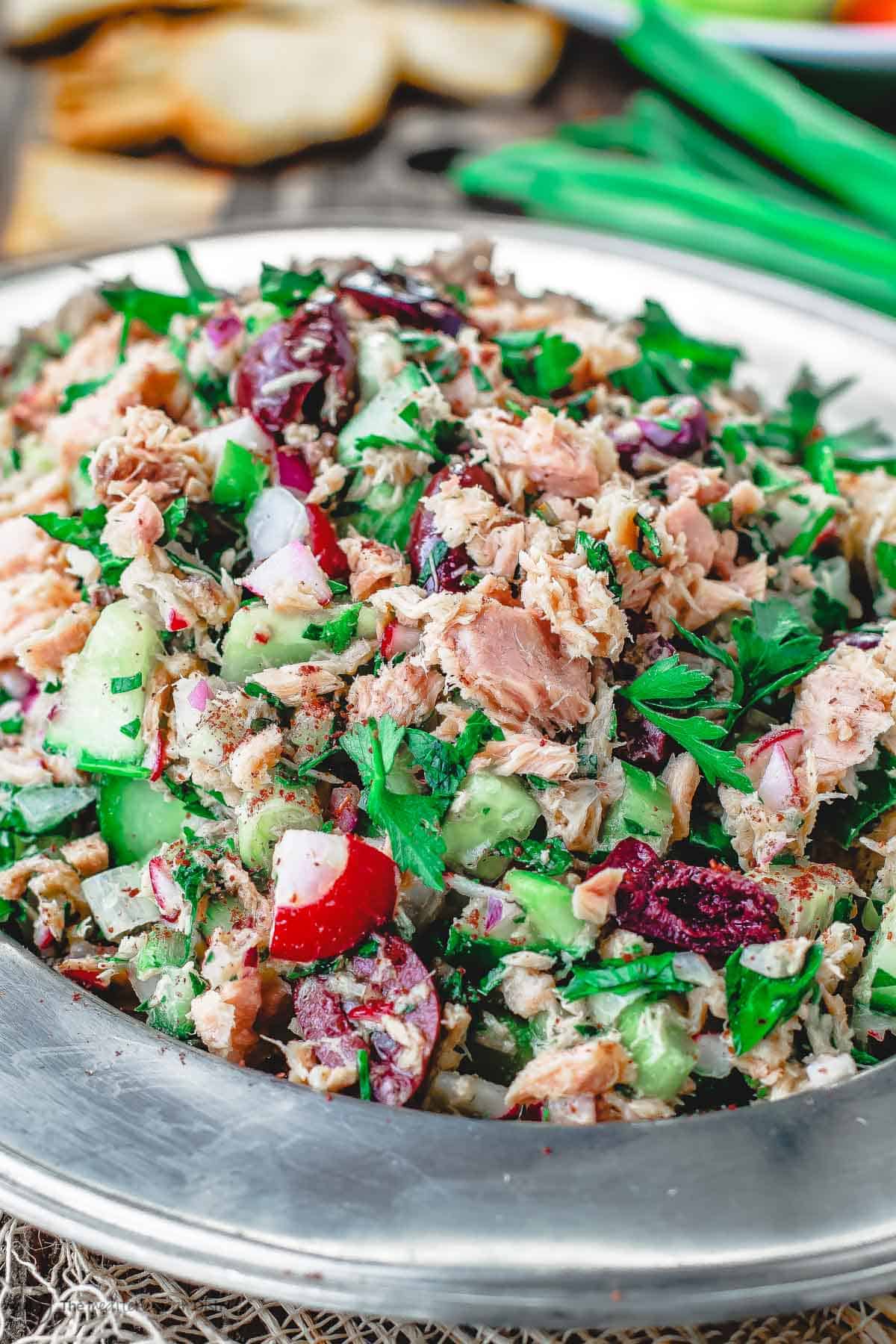 Fried Halloumi Cheese and Asparagus Salad with Cherry Vinaigrette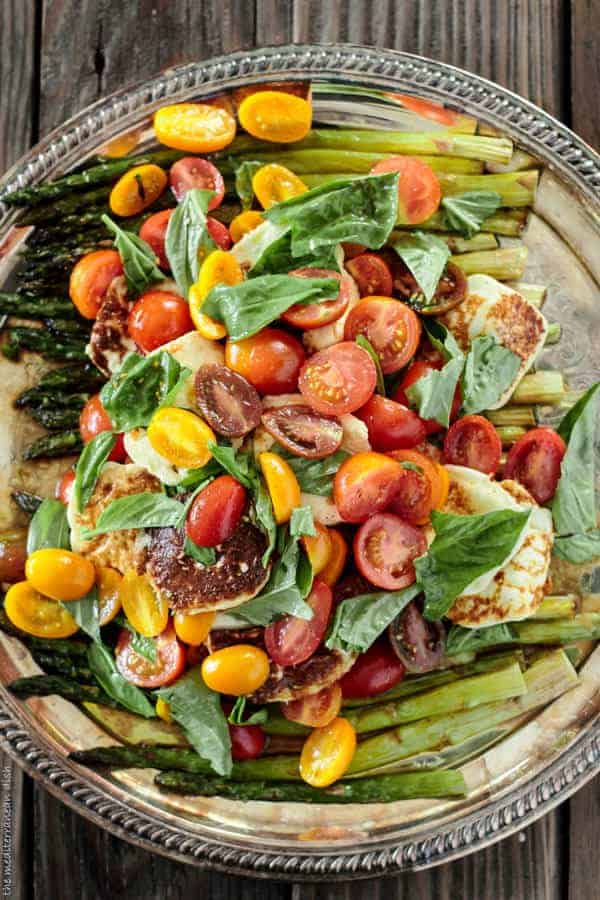 Israeli Couscous Salad with chopped vegetables, chickpeas and artichokes and a zesty lemon-dill dressing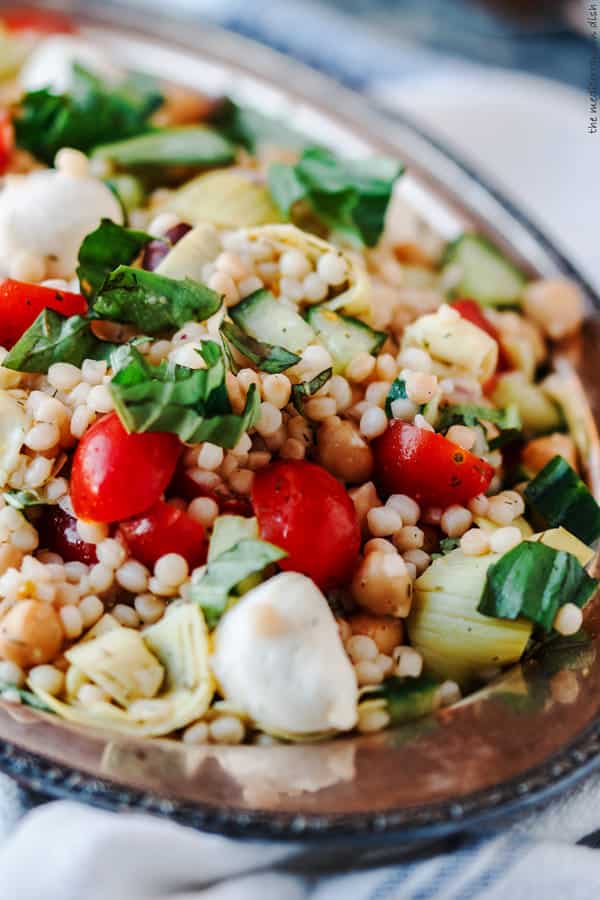 Roasted Beet and Kale Salad with Almonds and Lemon-Honey Vinaigrette
Arugula Salad Recipe with Avocados and Garlic Herb Vinaigrette
Simple Mediterranean Shephard's Salad
Kidney Bean Salad with Cilantro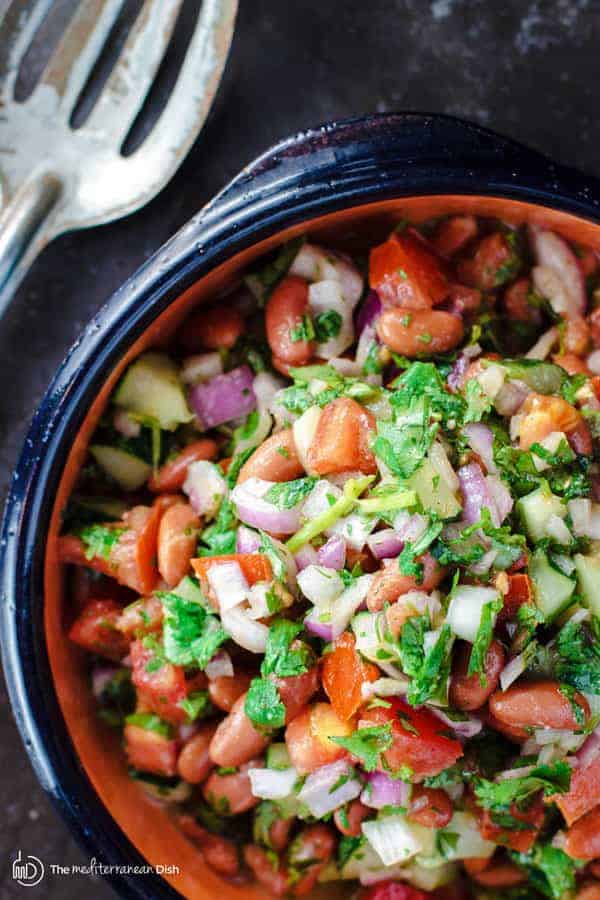 Easy Frisee Spinach Salad with Blood Orange Vinaigrette
And because I will often add a side of hummus and pita to complete my light meal, here is my traditional creamy hummus recipe, in case you missed it before!