Whether you're planning a big Christmas brunch or a small get-together with family and friends, this list of 21 Mediterranean Christmas Brunch Recipe has something for you! Bright, festive and flavor-packed recipes from eggs and casseroles; to no-lettuce salads; mezze and nibbles; and of course,  cookies and desserts.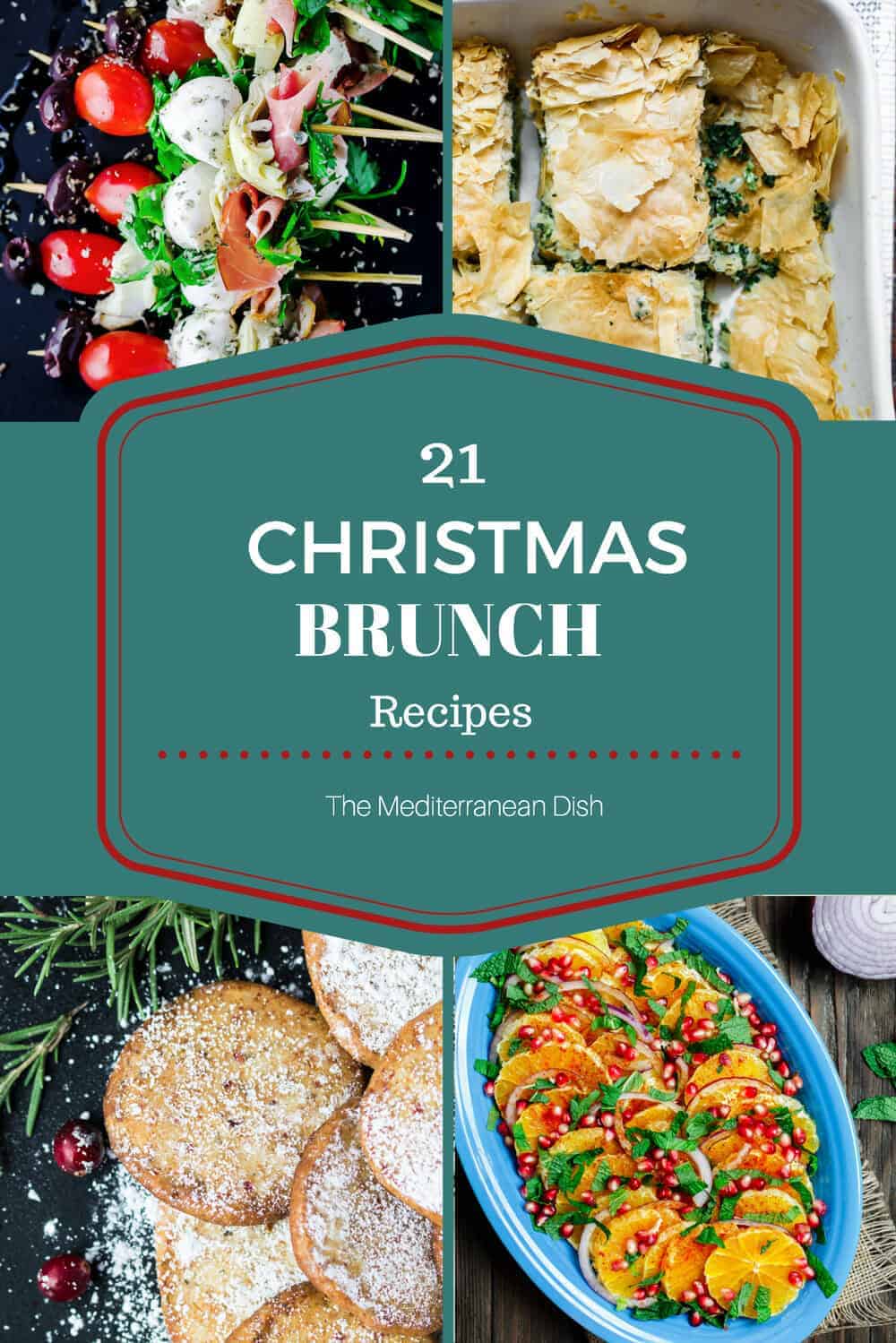 Christmas morning comes with all sorts of traditions. It can include an early morning church service with everyone dressed up in festive garb; a quiet hike in the nearby park; a pajama party by the Christmas tree; or a large gathering of family and friends…
Then, there is the food, of course! For some, it may be a quick bite to hold you over until the special dinner. For others, Christmas brunch is the big feast!
I prefer a festive but laid-back Christmas brunch; and there are no hard rules. What's on the buffet? I like a little of this and a little of that, but I usually think in terms of four general categories: casseroles; salads; nibbles; and sweets. And of course, all with a Mediterranean twist.
With that in mind, I've selected 21 of my favorite Christmas brunch recipes. Hope this inspires some ideas for your own fun brunch…
21 Mediterranean Christmas Brunch Recipes
(click the link above each photo to see the full recipe)
1. Eggs & Casseroles
First thing that comes to mind when I hear the word brunch is eggs. Everyone expects some sort of a tasty omelet or an egg casserole of sorts. And I like to throw in other savory casseroles with a Mediterranean twist. Think spanakopita! And because my family is big on challah bread, one good use of leftovers is my favorite overnight baked french toast. Let's start with that…
Overnight Baked Challah French Toast (change up the fruit topping according to what's in season)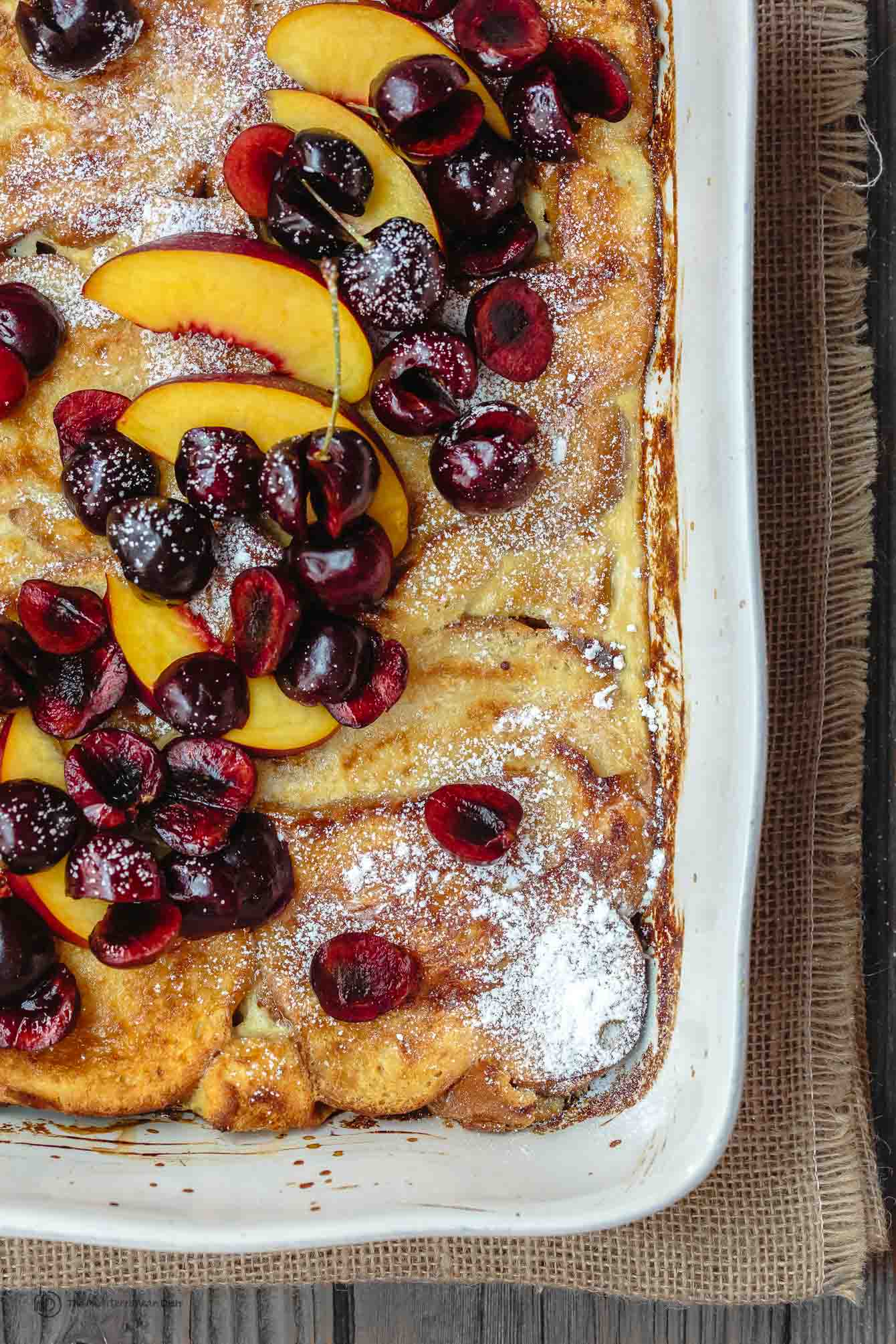 Simple Spinach and Feta Frittata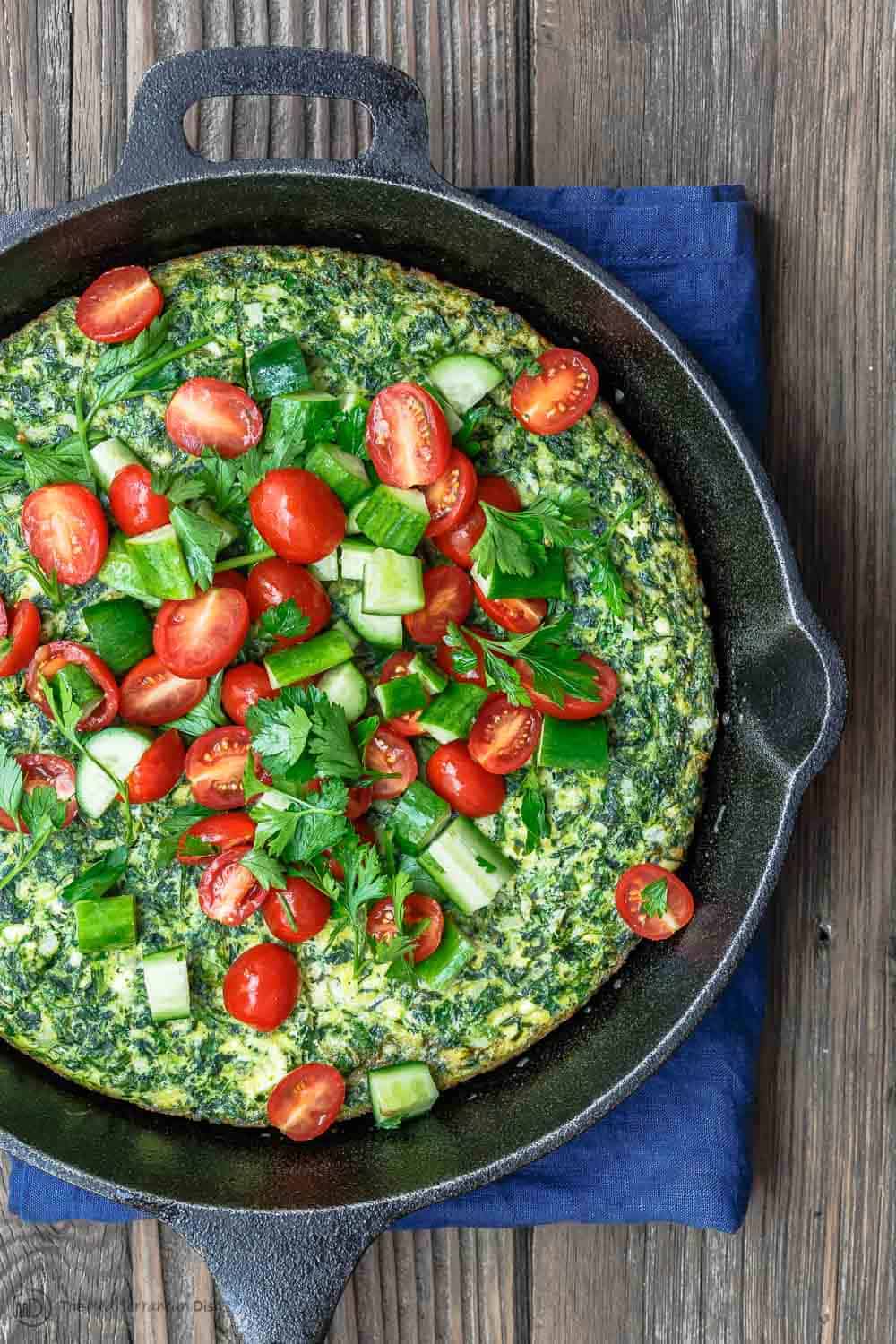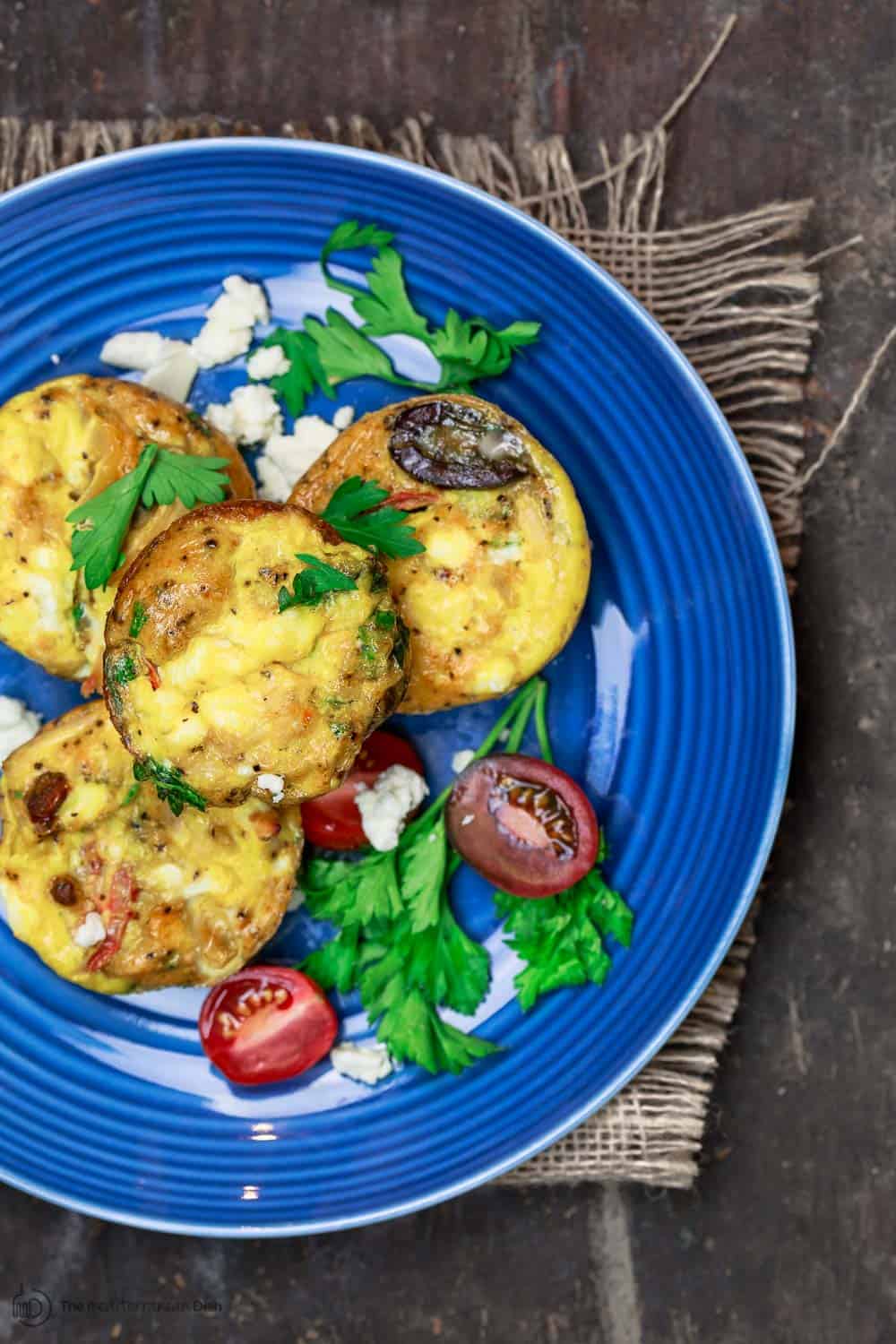 Mediterranean Potato Hash with Poached Eggs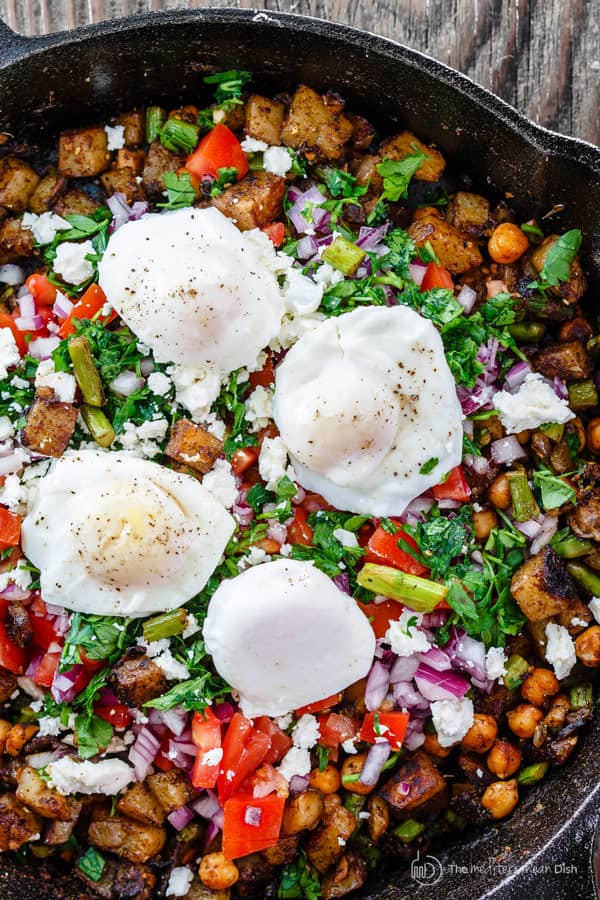 Spanakopita (Greek Spinach and Feta Pie)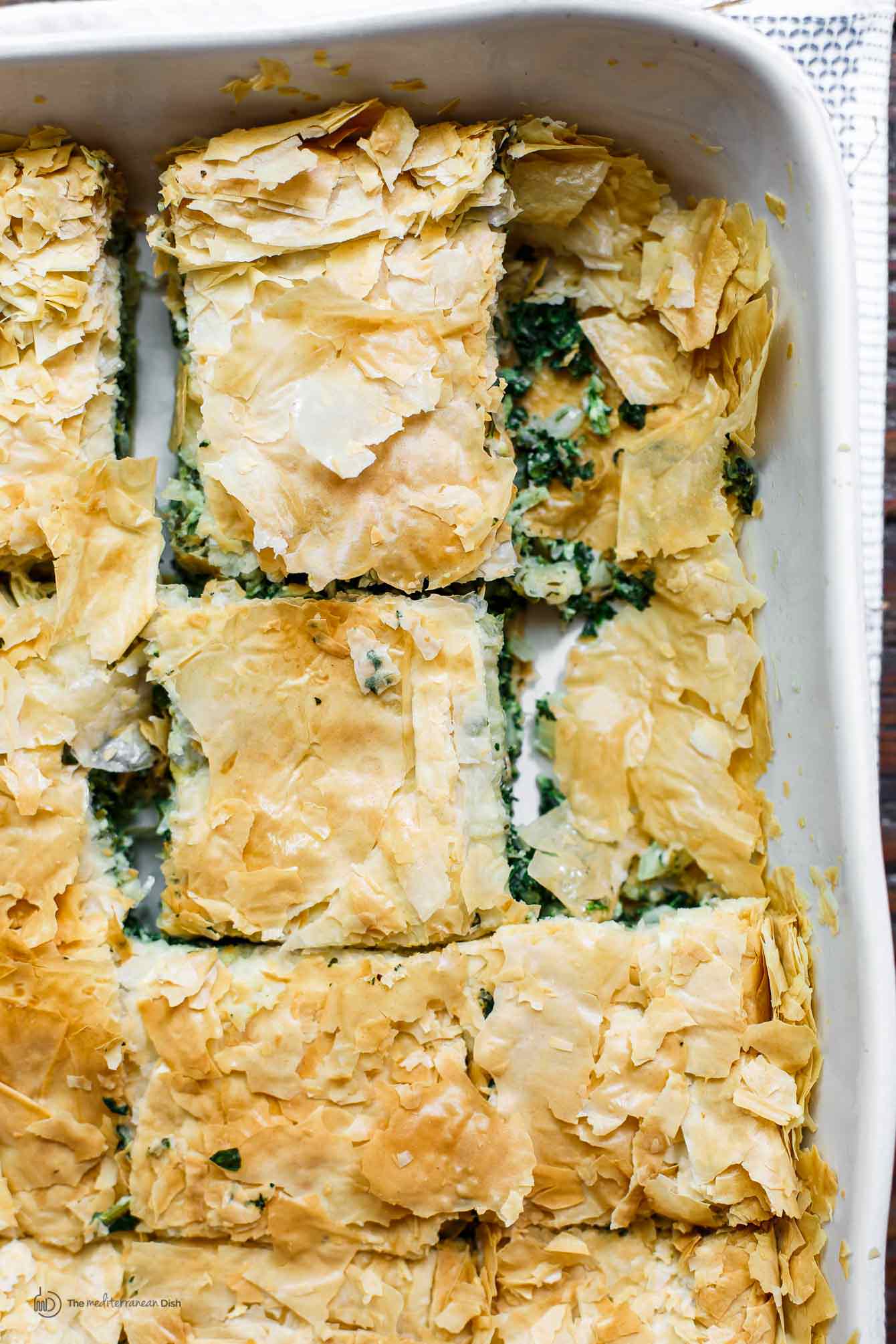 Shakshuka (Poached Eggs in Tomatoes)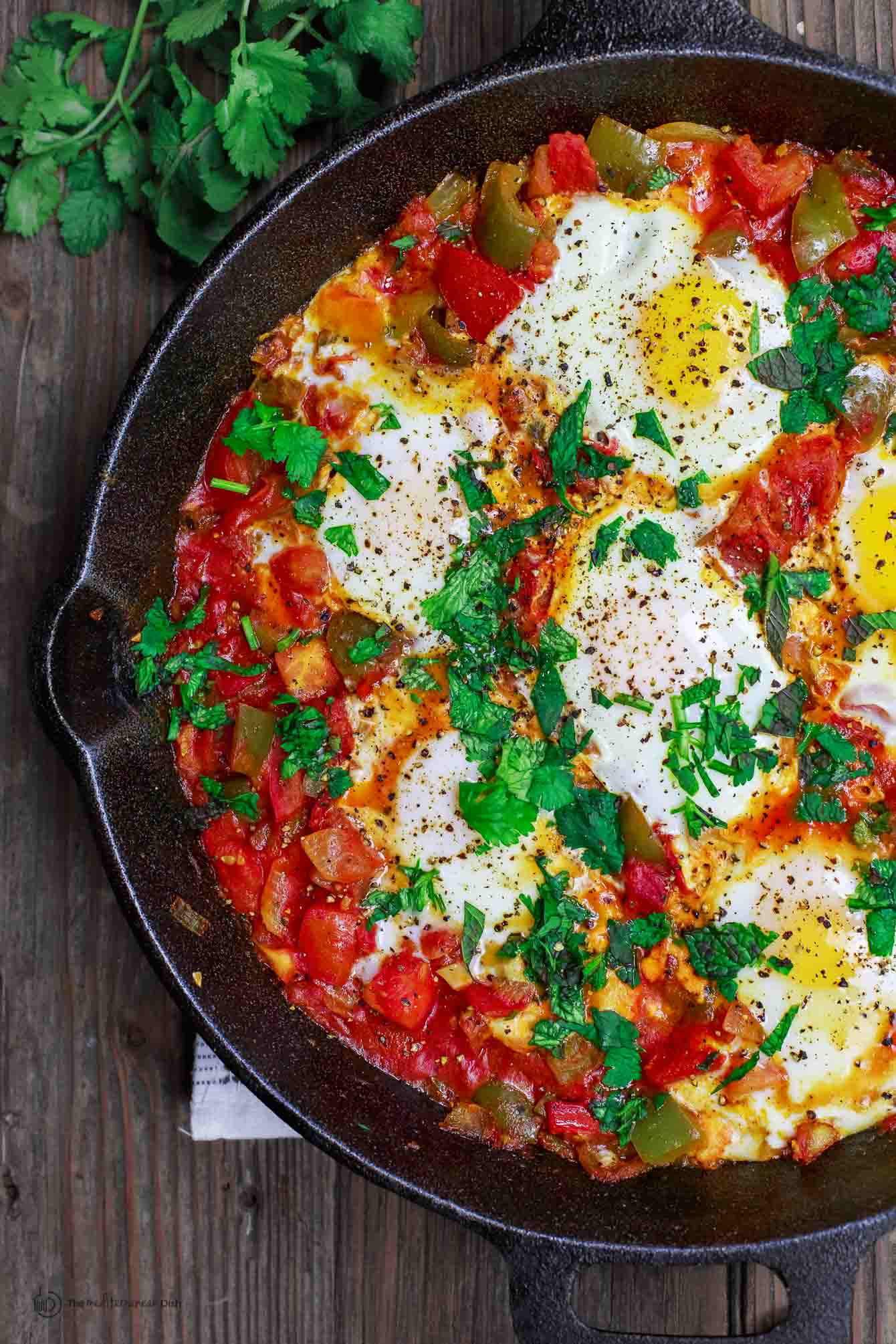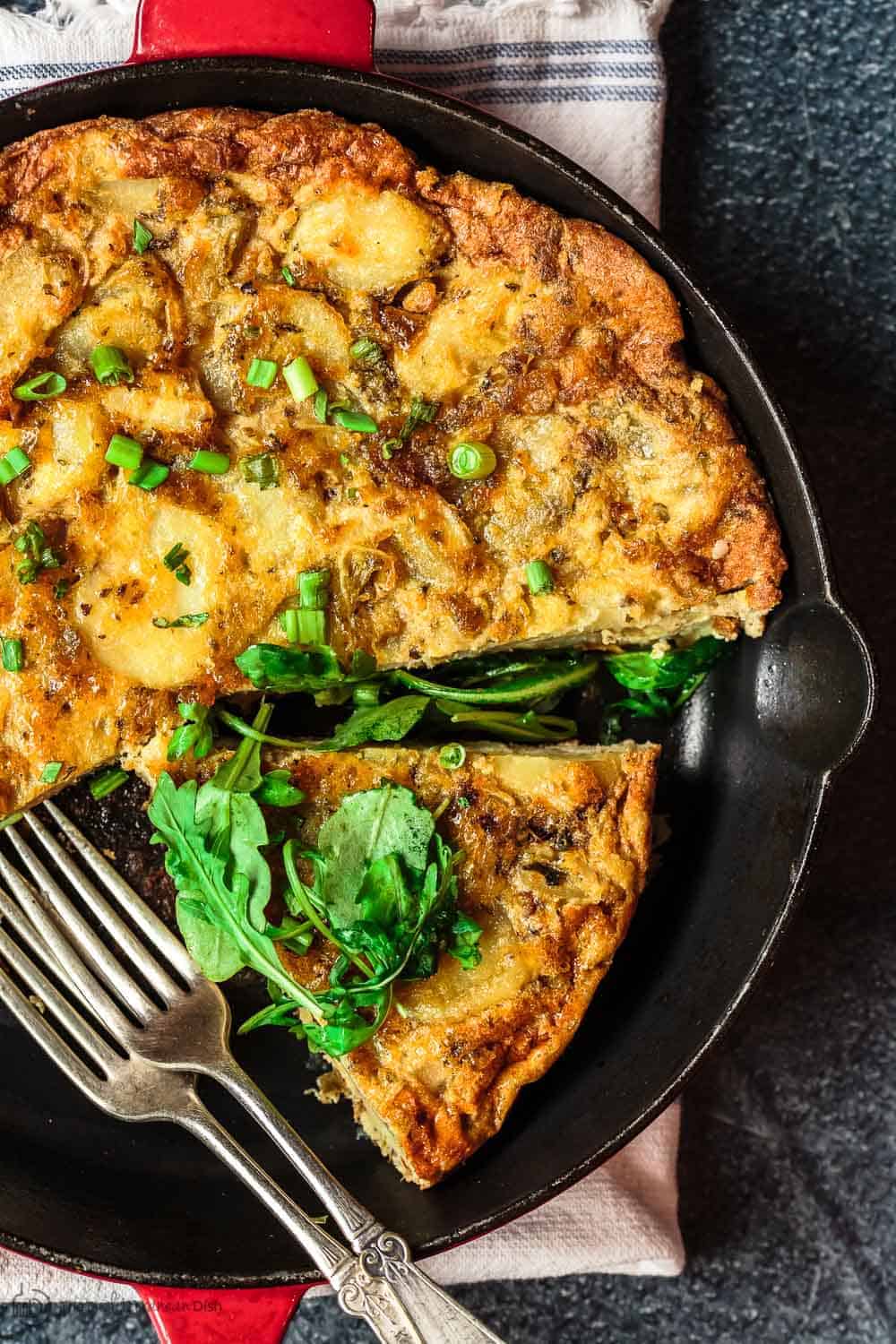 2. Festive Salads
I love to add at least two salads to my brunch buffet! They're the perfect fresh and tangy bite next to a hearty casserole. Plus, festive!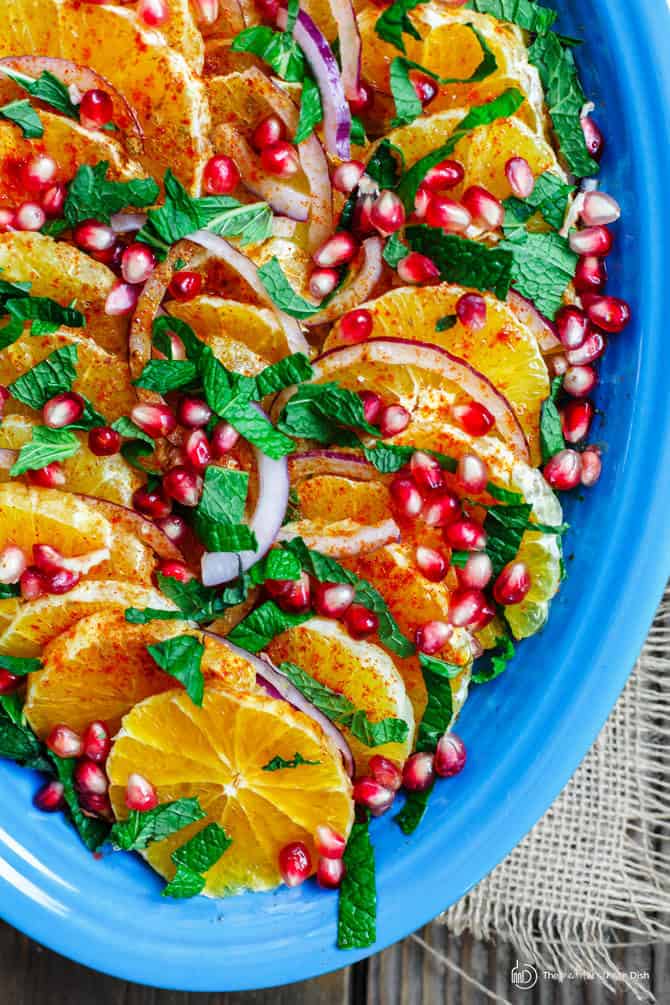 Mediterranean Herb Tomato Salad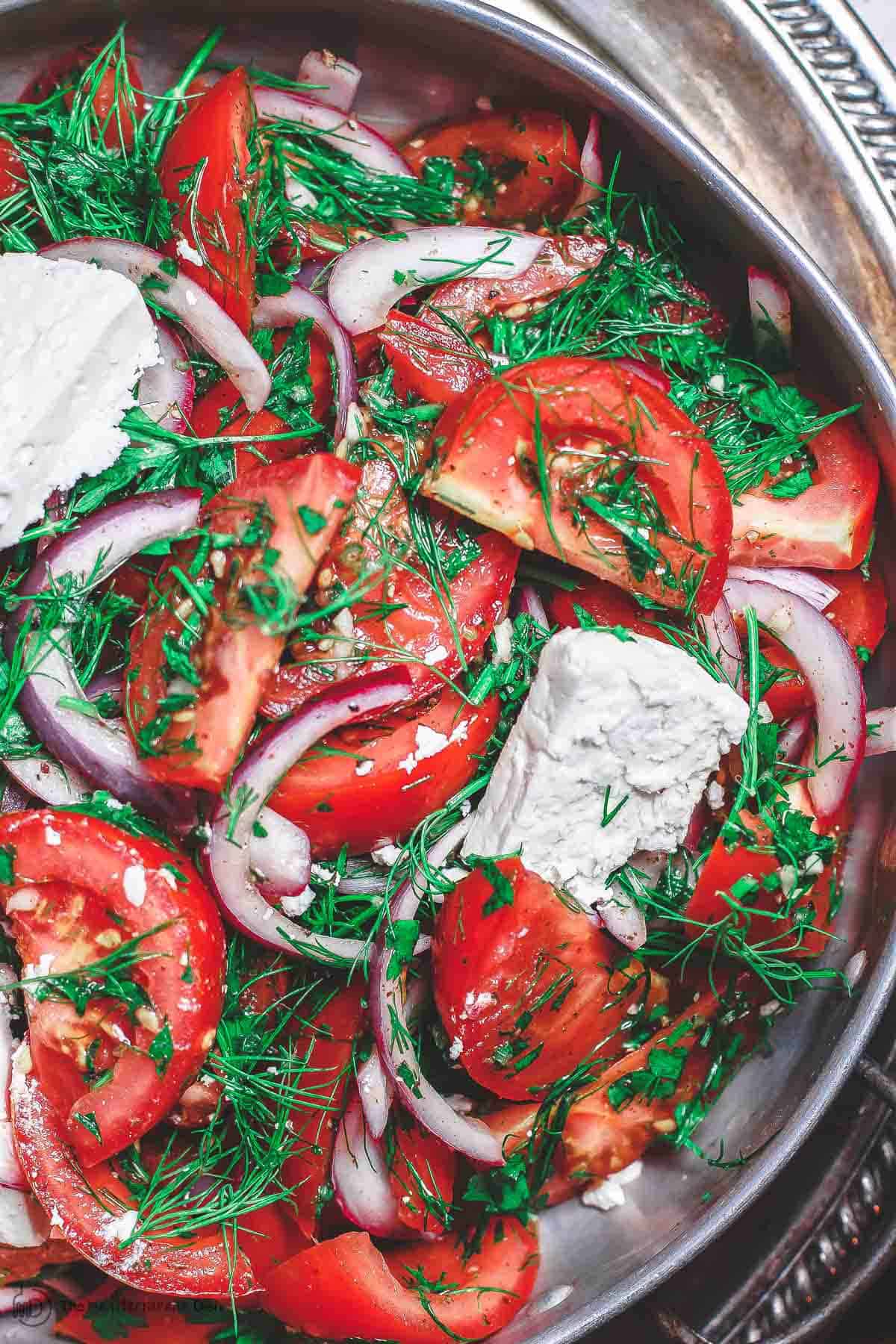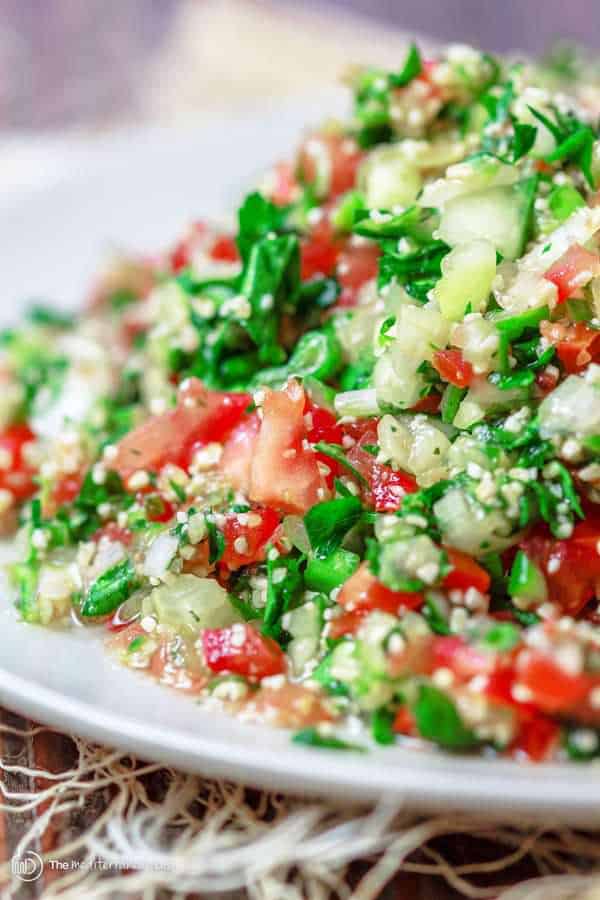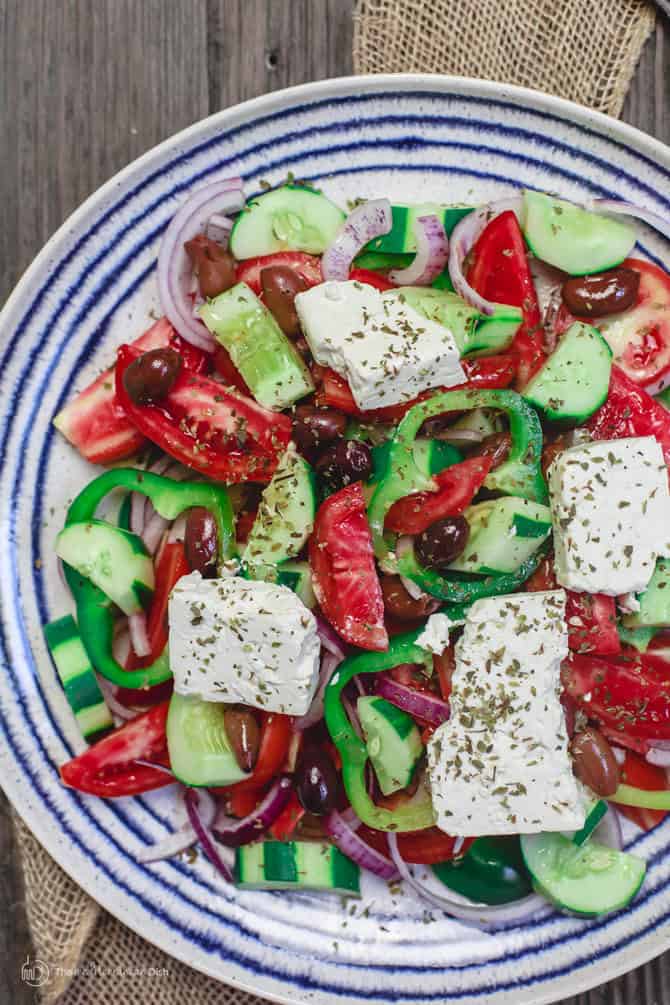 3. Mezze & Nibbles 
Festive bites that I think have a place on the Christmas brunch buffet. Perfect either to snack on as you wait on that glorious casserole, or to serve next to everything else!
Mediterranean Mezze Platter (with pita or pita chips)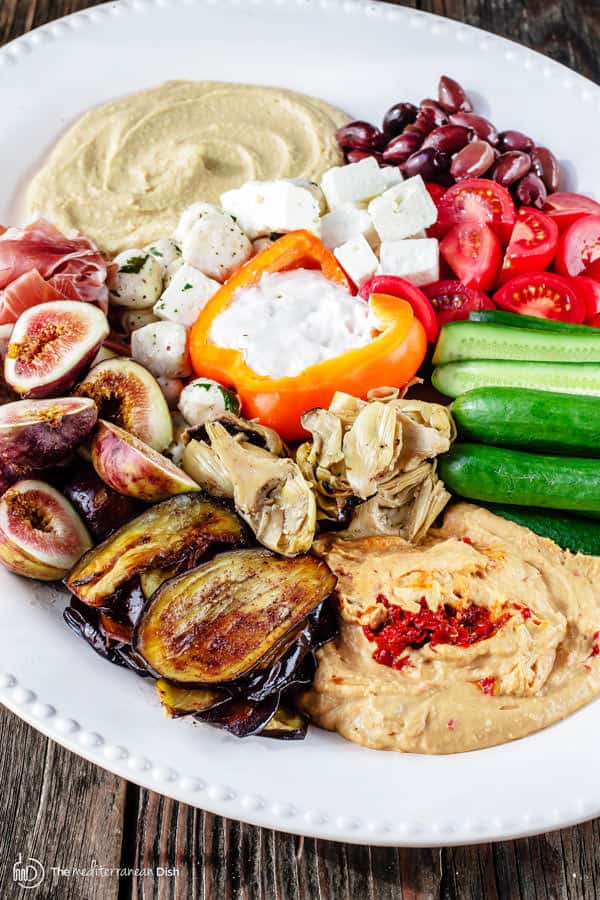 Baked Brie with Jam and Nuts (serve with crackers or crostini)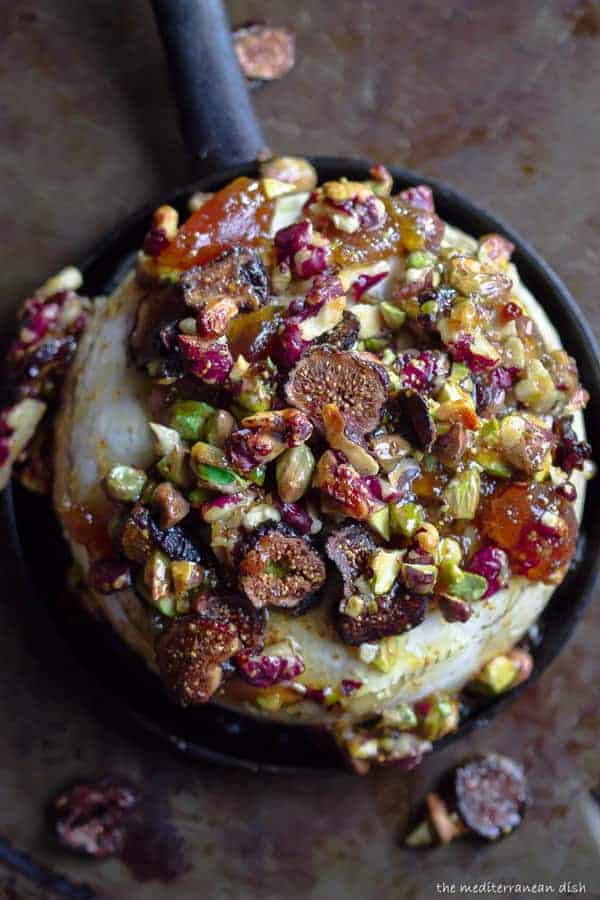 Puff Pastry Squares with Pear and Prosciutto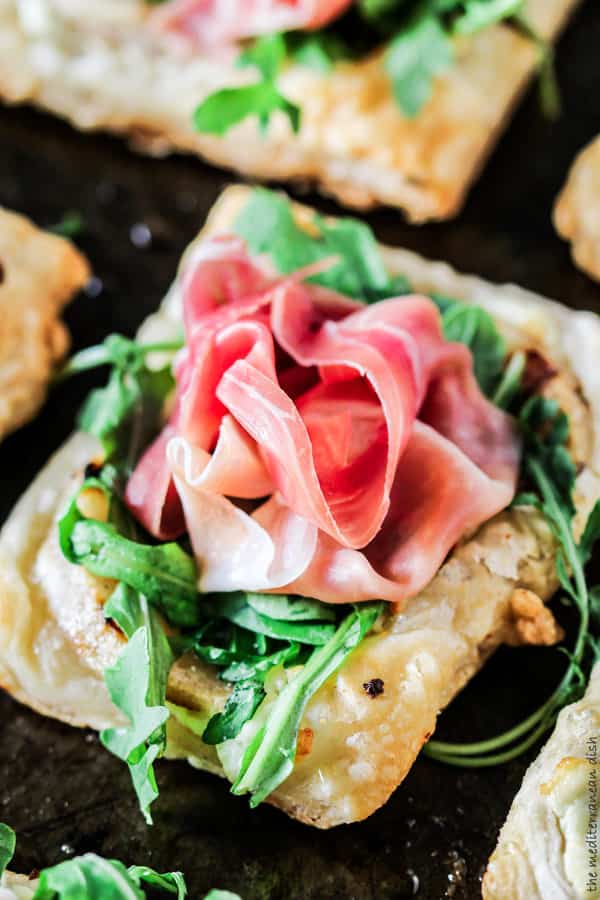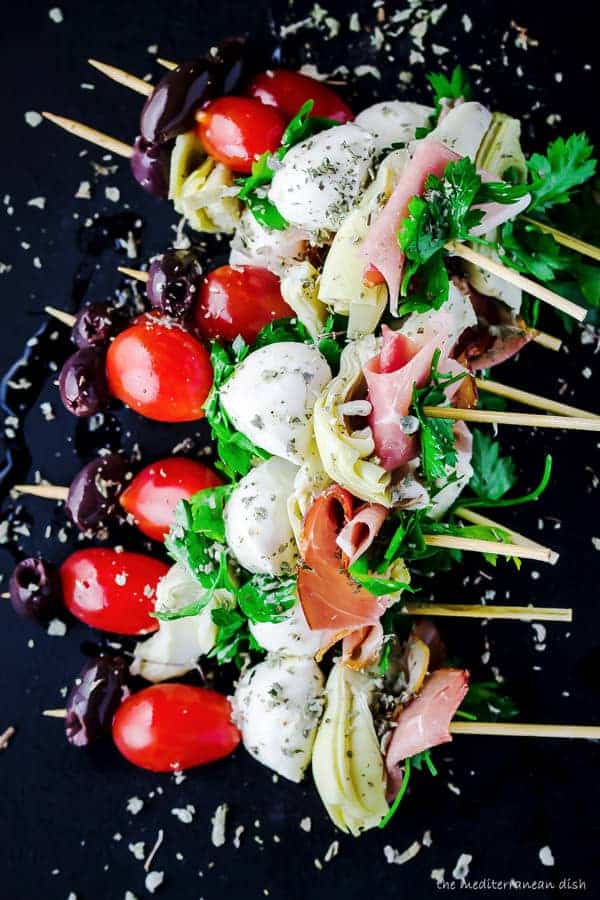 Simple Labneh and Veggies or this Cranberry and Herb Labneh Dip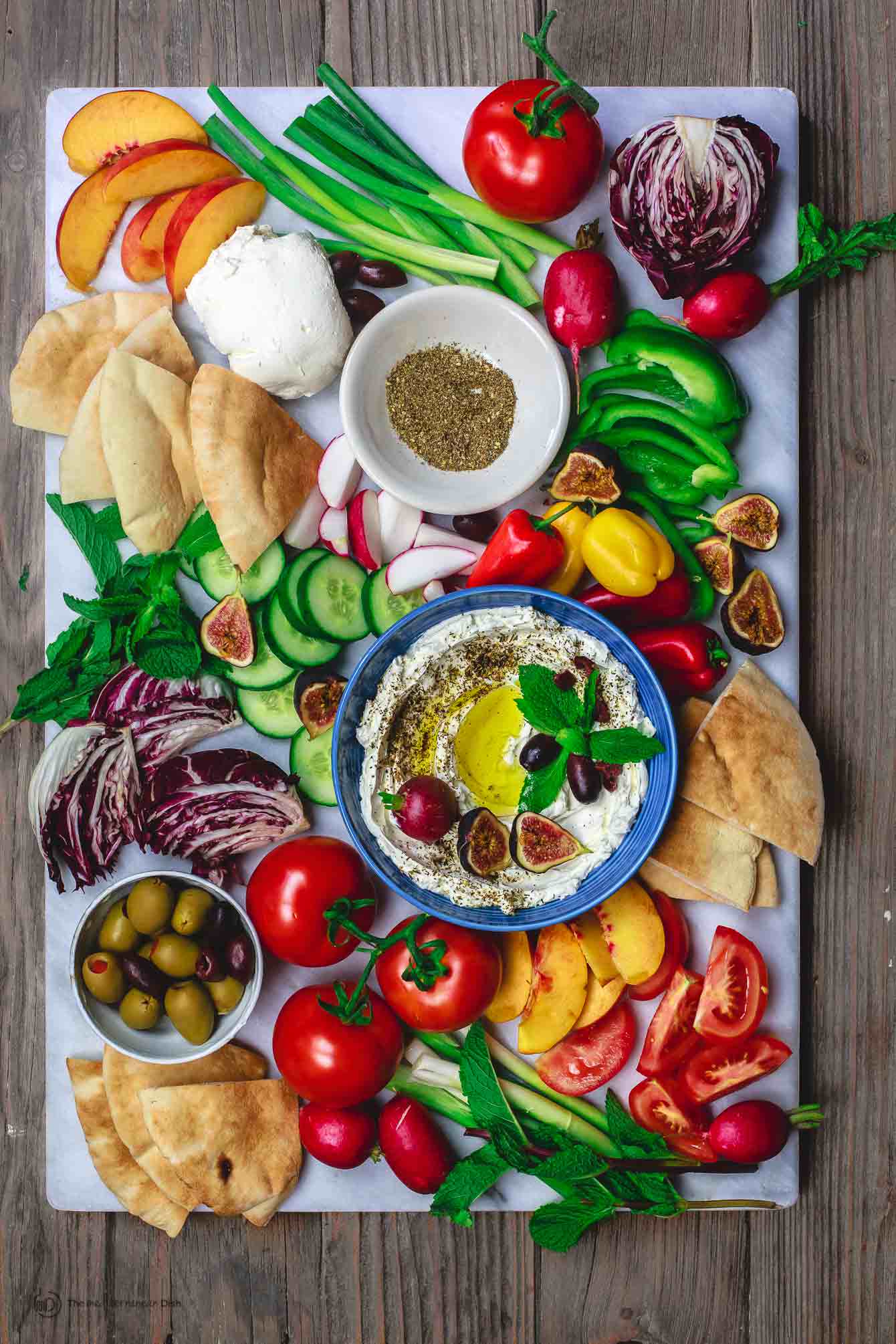 (If serving a large crowd, make a double batch and keep them warm in the crock-pot as part of the brunch buffet!)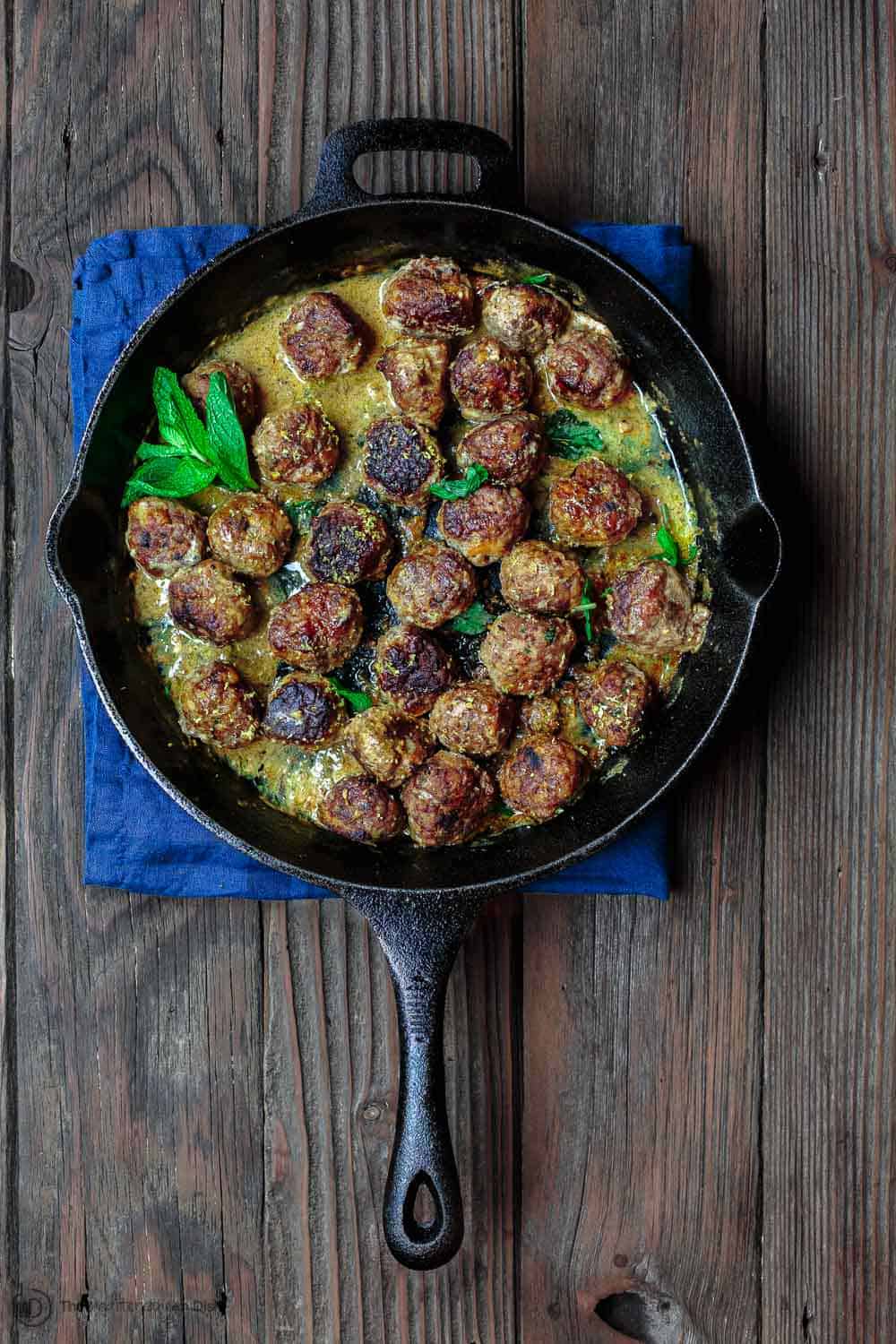 4. Sweets
Because what Christmas brunch is complete without a little something sweet!
Bakalva or Cashew Baklava Rolls