Glad to see you here!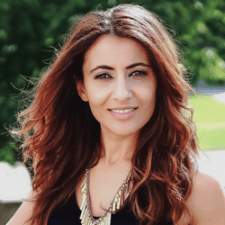 I'm Suzy. My roots are the shores of the Mediterranean. The sea's riches, and my family's fondness for big gatherings, created in me a passionate cook. My easy and approachable recipes follow the values of the Mediterranean diet: eat with the seasons, use whole foods, and above all, share. Welcome to my kitchen!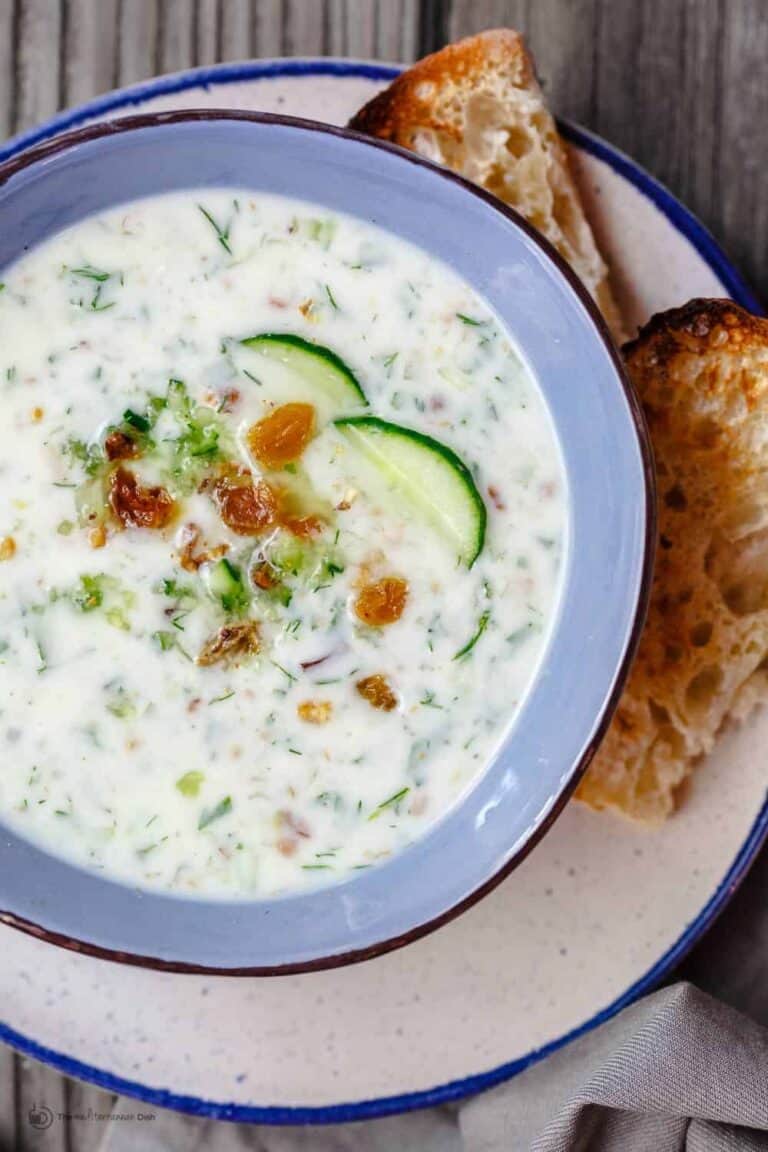 Looking for the perfect way to cool off, detox, and reset your body? This Persian Chilled Yogurt and Cucumber Soup is it! If you frequent Persian restaurants, you may have been greeted with the usual freshly baked bread and a platter of nuts and feta. Some may even serve you a small bowl of Abdoogh Khiar. Abdoogh Khiar is basically a chilled yogurt and cucumber soup. A delightful Persian … Read More...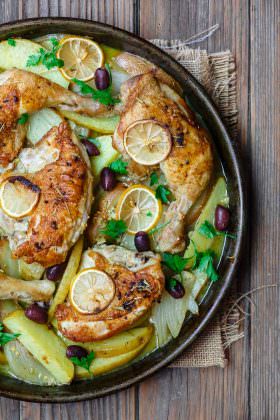 Another winning sheet-pan meal: Greek Chicken and Potatoes! I promise you, this will be a regular on your dinner rotation. There is absolutely nothing wrong with cooking your favorite chicken (like this one I love) and your potatoes separately. I do it all the time! But there is everything … Read More...