Glad to see you here!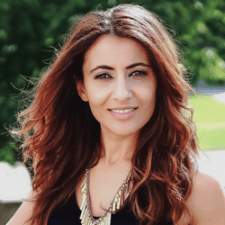 I'm Suzy. My roots are the shores of the Mediterranean. The sea's riches, and my family's fondness for big gatherings, created in me a passionate cook. My easy and approachable recipes follow the values of the Mediterranean diet: eat with the seasons, use whole foods, and above all, share. Welcome to my kitchen!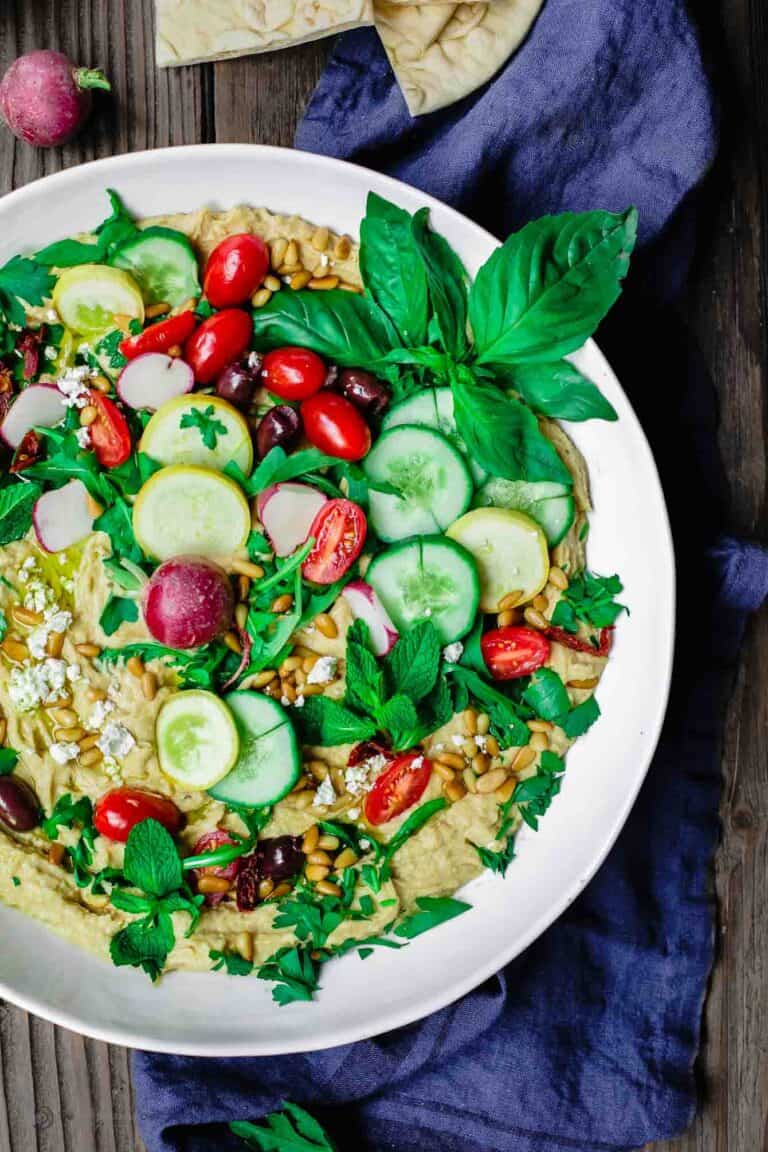 A healthy, satisfying, BIG hummus dip, embellished Mediterranean-style! Loaded with fresh herbs and greens, farmer's market veggies, and Mediterranean favorites like feta cheese, olives and sun-dried tomatoes. This post is in partnership with Sabra in celebration of National Hummus Day (May 13)! If there is a place where the "unofficial meal" comfortably belongs, it's the … Read More...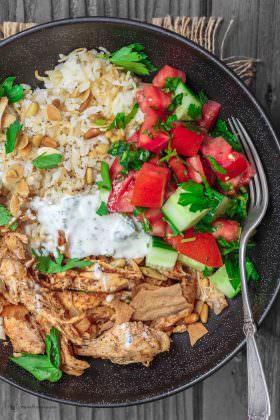 These dinner bowls are a modern twist on the beloved Lebanese chicken fatteh casserole. Lebanese-spiced poached chicken with toasted pita and mint yogurt sauce, served in dinner bowls with Lebanese rice and Mediterranean salad. What is Fatteh? In Arabic, the word "fatteh" literally means … Read More...