Glad to see you here!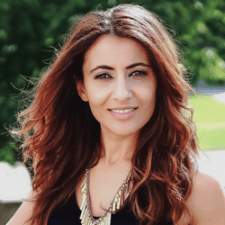 I'm Suzy. My roots are the shores of the Mediterranean. The sea's riches, and my family's fondness for big gatherings, created in me a passionate cook. My easy and approachable recipes follow the values of the Mediterranean diet: eat with the seasons, use whole foods, and above all, share. Welcome to my kitchen!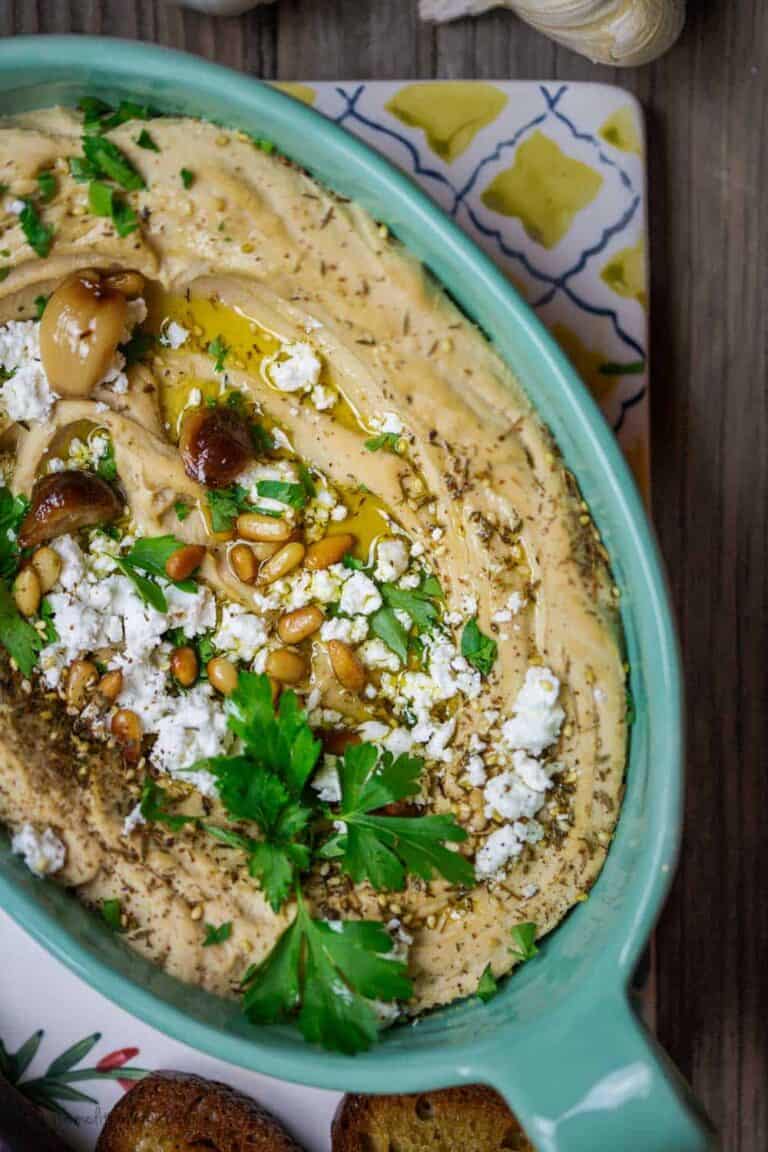 If you like classic homemade hummus, this roasted garlic hummus is kicked up a couple notches. Creamy. Sweet. Smoky. And, just a touch spicy.Another day, another hummus dip, y'all!This time, cooked chickpeas—skins removed for a smooth dip—share the glory with two heads of garlic.If you have any Mediterranean blood in you, garlic probably doesn't scare you. But if you just … Read More...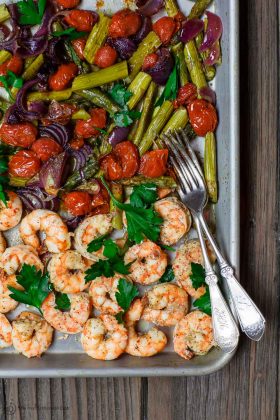 Easy sheet pan baked shrimp and veggies, prepared Mediterranean style! 25 minutes start-to-finish!This is probably not a very cool thing to admit, especially for a food blogger, but here it goes…I don't like to sweat very much in the kitchen.I'm all for fantastically easy recipes. And, … Read More...