Glad to see you here!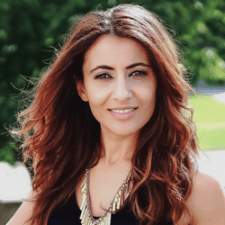 I'm Suzy. My roots are the shores of the Mediterranean. The sea's riches, and my family's fondness for big gatherings, created in me a passionate cook. My easy and approachable recipes follow the values of the Mediterranean diet: eat with the seasons, use whole foods, and above all, share. Welcome to my kitchen!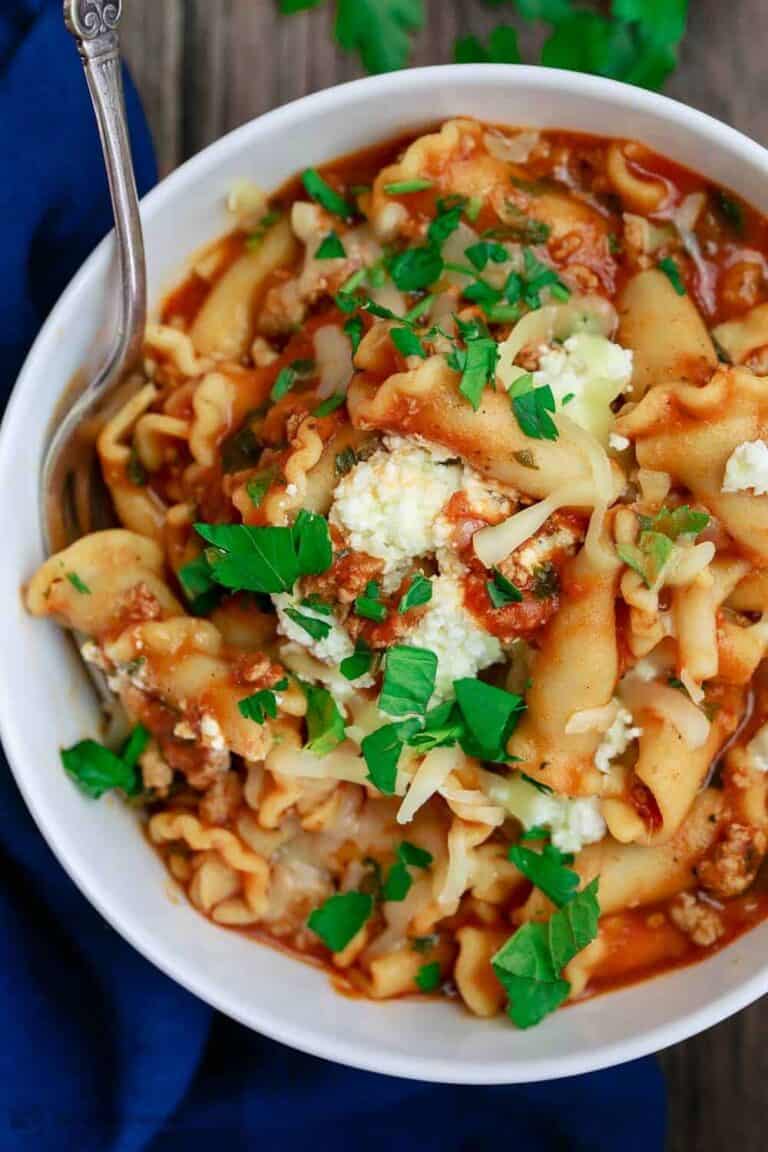 A hearty bowl of this lighter turkey lasagna soup is every bit as comforting as classic lasagna! Plus a lot less work! This recipe is in partnership with Pomi USA.Of the many tasty Italian classics we've adapted here in North America, lasagna takes first place in popularity.  And for good reason. Layers and layers of noodles, ricotta (or béchamel, if you're going for the real deal), plus a … Read More...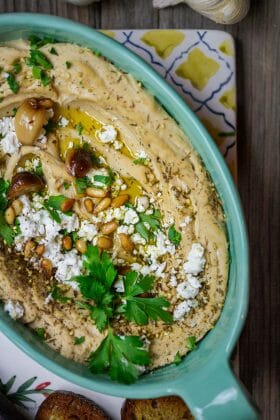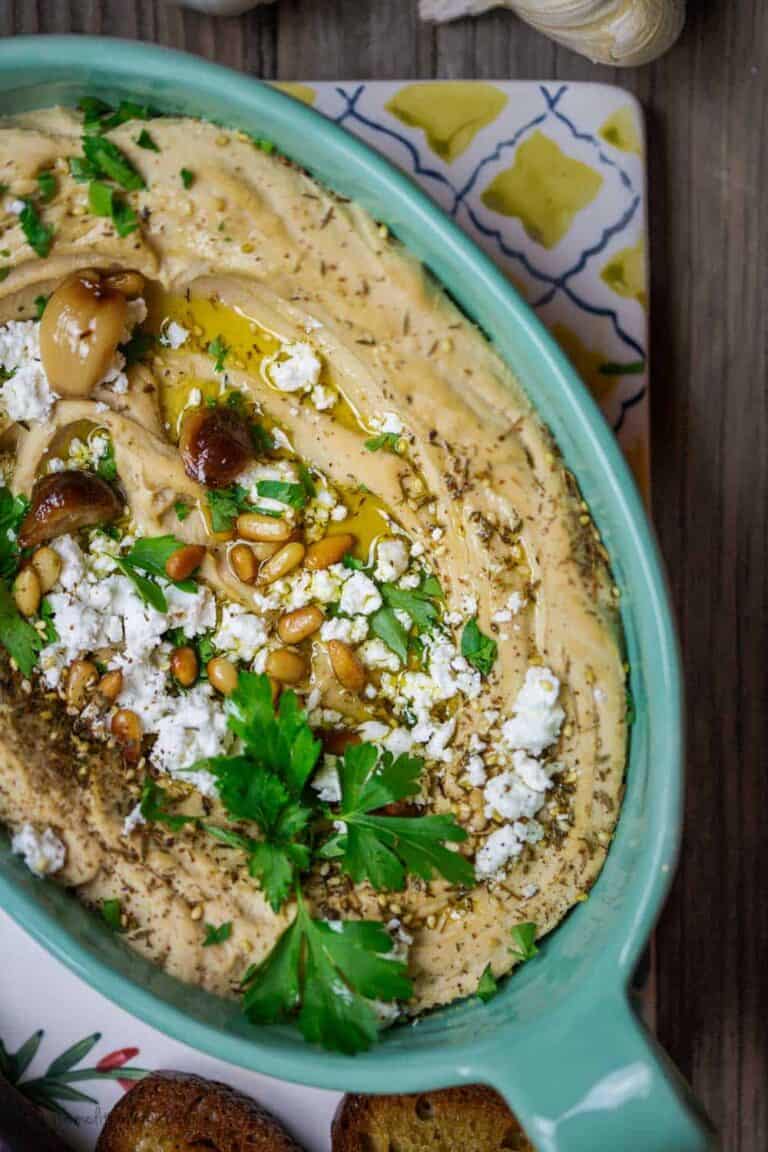 If you like classic homemade hummus, this roasted garlic hummus is kicked up a couple notches. Creamy. Sweet. Smoky. And, just a touch spicy.Another day, another hummus dip, y'all!This time, cooked chickpeas—skins removed for a smooth dip—share the glory with two heads of … Read More...