What does a Mediterranean Easter feast look like? These 16 Mediterranean Easter Recipes give you a good idea! From favorite lamb dishes to sides like spanakopita, moussaka, stuffed zucchini, and desserts like bakalava and basbousa.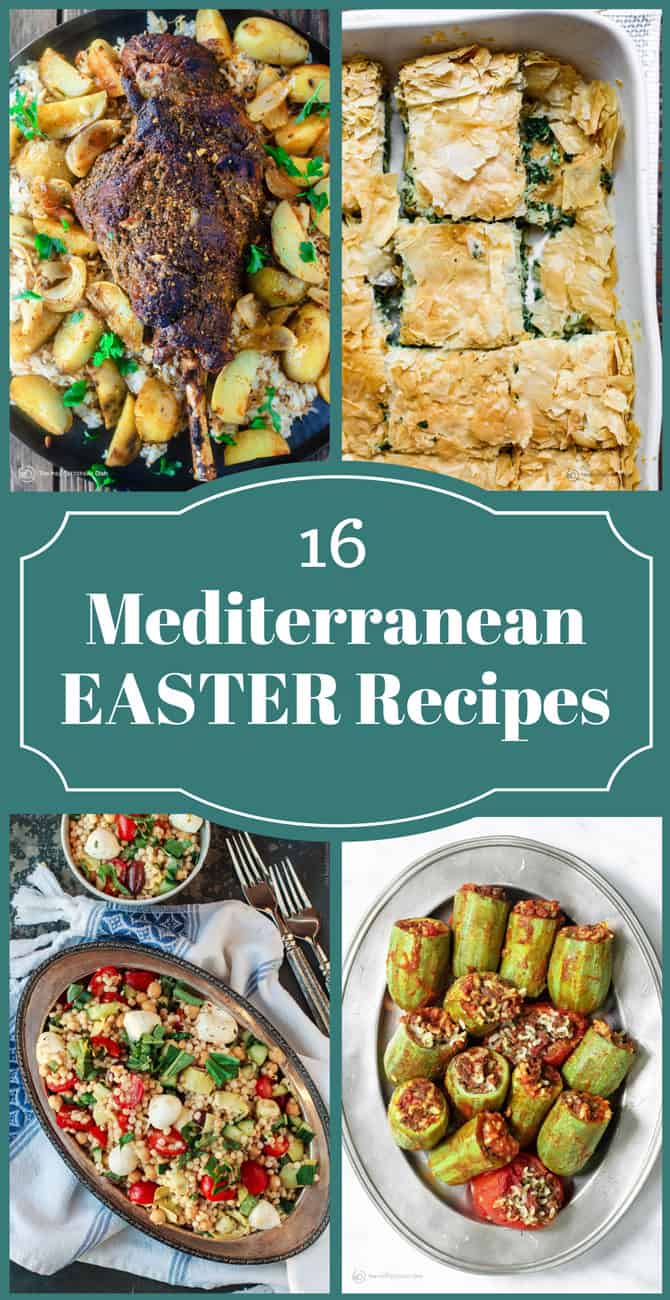 For people of the Mediterranean–particularly those of the Orthodox faith– Easter follows a 40-day fast called the Great Lent.  Among other spiritual practices, during the fast, mainly humble vegan meals are encouraged.
When Easter Sunday arrives, following church celebrations, families gather around large tables filled with favorite Mediterranean dishes and delicacies. Lamb typically takes center stage, but sides and colorful salads are not to be missed!
Here are some of my favorite Mediterranean Easter recipes–some traditional, and others my own modern renditions–to help you give your Easter table a big of a Mediterranean twist.
16 Mediterranean Easter Recipes
…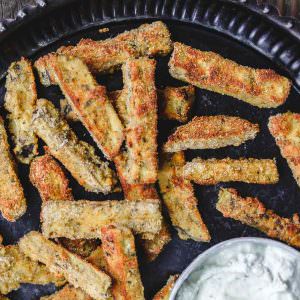 These simple baked eggplant fries are the perfect snack or appetizer. Crispy on the outside, tender on the inside! Delicious with Tzatziki!  Skip to Recipe Eggplants are a cherished Mediterranean ingredient. Here on the blog, you'll find them prepared a variety of ways: layered in a hearty Greek Moussaka; stuffed with meat and bulgur; simply…