What does a Mediterranean Easter feast look like? These 16 Mediterranean Easter Recipes give you a good idea! From favorite lamb dishes to sides like spanakopita, moussaka, stuffed zucchini, and desserts like bakalava and basbousa.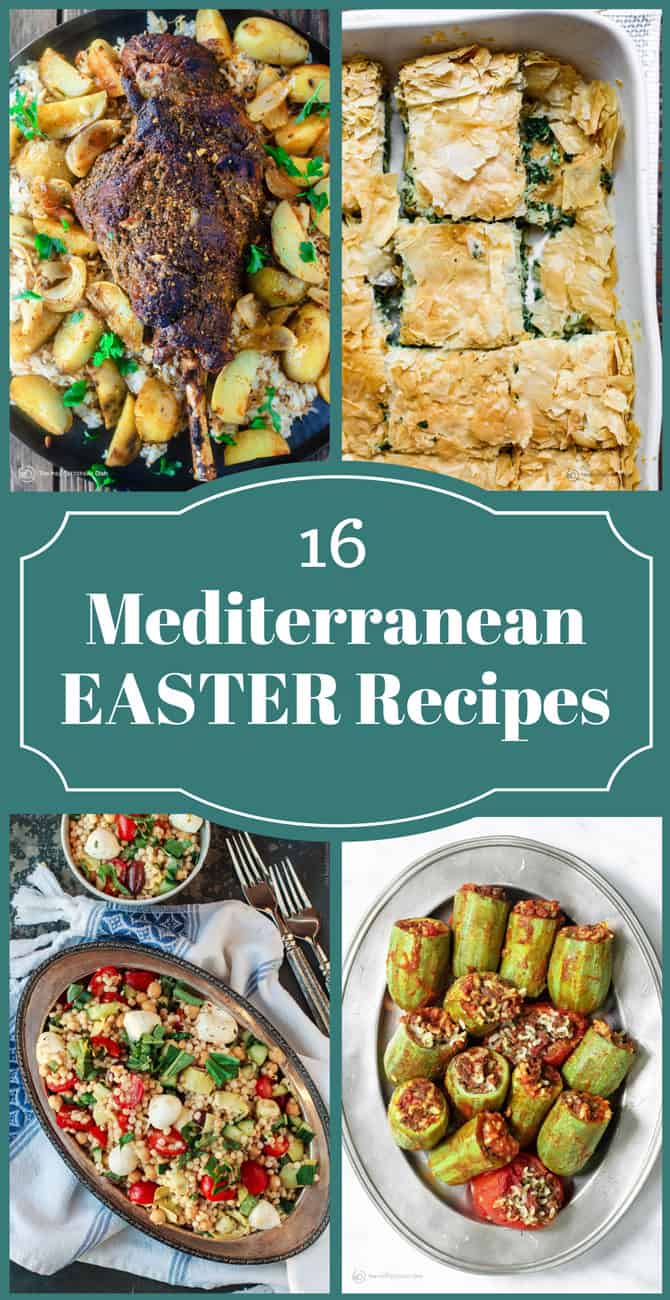 For people of the Mediterranean–particularly those of the Orthodox faith– Easter follows a 40-day fast called the Great Lent.  Among other spiritual practices, during the fast, mainly humble vegan meals are encouraged.
When Easter Sunday arrives, following church celebrations, families gather around large tables filled with favorite Mediterranean dishes and delicacies. Lamb typically takes center stage, but sides and colorful salads are not to be missed!
Here are some of my favorite Mediterranean Easter recipes–some traditional, and others my own modern renditions–to help you give your Easter table a Mediterranean twist.
16 Mediterranean Easter Recipes
Main Course
Mediterranean Leg of Lamb Recipe with Potatoes! The ultimate Mediterranean-style leg of lamb recipe! Leg of lamb covered in a rub of  fresh garlic, Mediterranean spices, olive oil and lemon juice. Roasted with potato wedges and onions. Step-by-step tutorial included!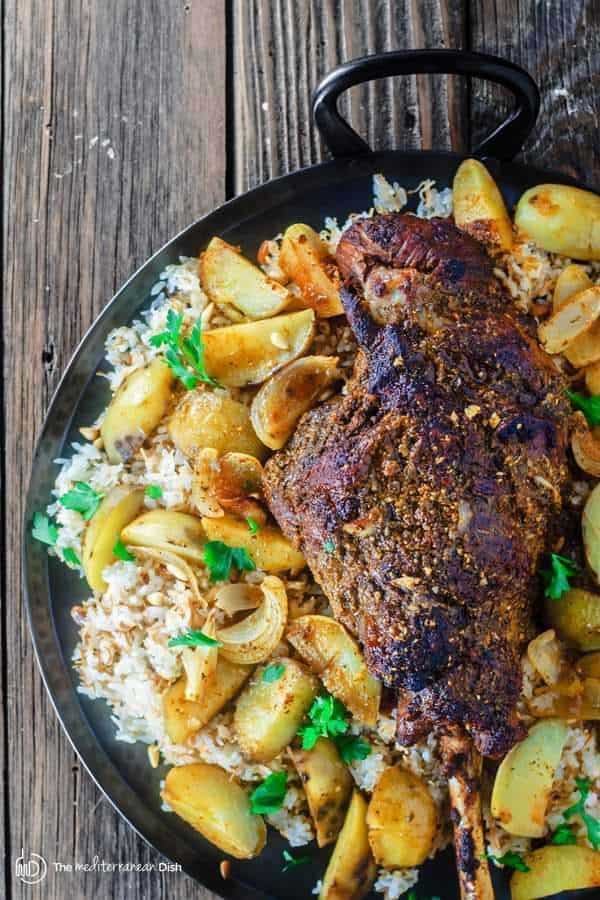 Roast Lamb Rack with Harissa and Herb-Pistachio Crust. Gorgeous presentation that takes literally 40 minutes start-to-finish!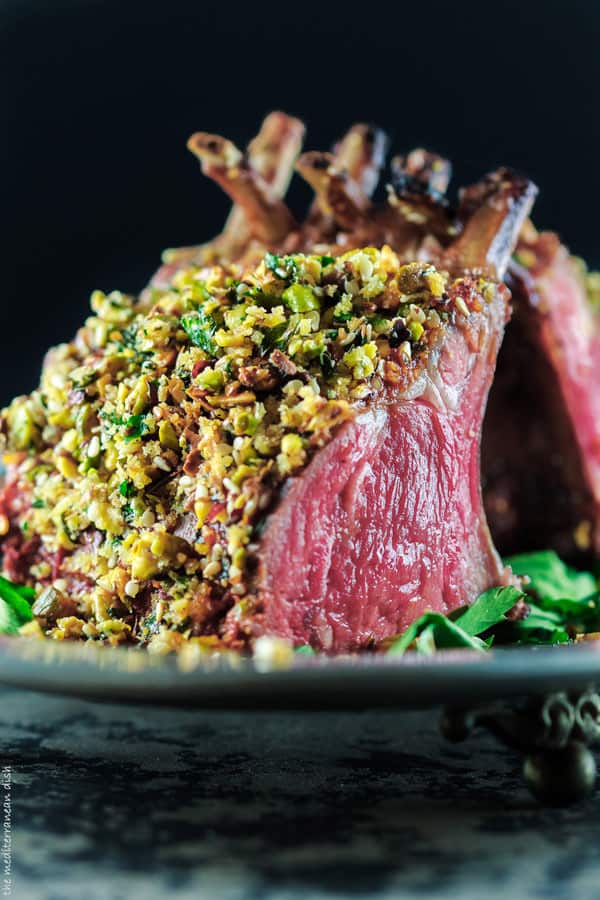 Mediterranean Wine-Braised Lamb Shanks. The beauty of a one-pot-wonder right here! Mediterranean-spiced braised lamb shanks, cooked in a red wine and tomato sauce with vegetables, aromatics, and fresh herbs. Recipe comes with braising and slow-cooker instructions!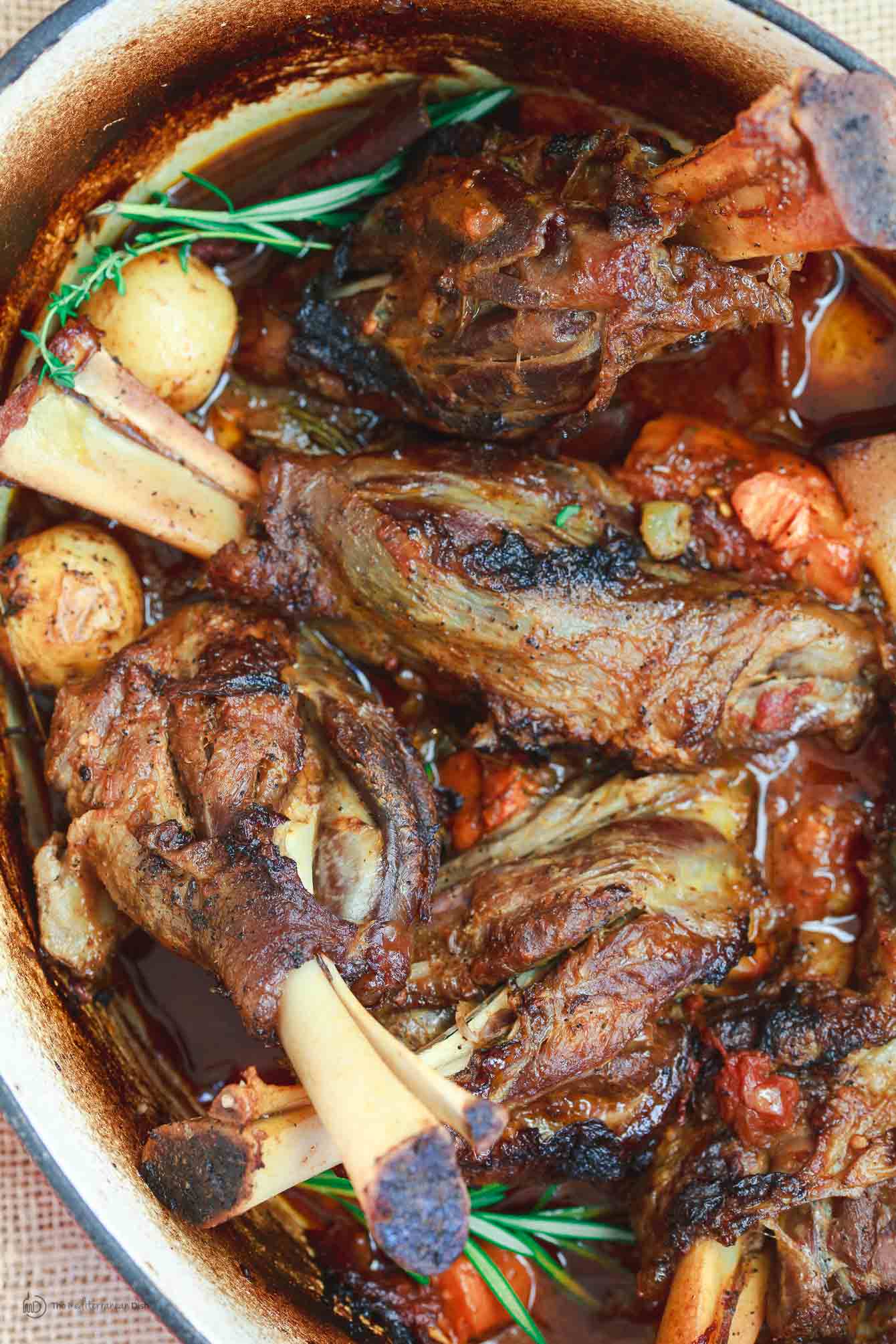 Cornish Game Hens with a Mediterranean Garlic-Spice Rub. Here's a little something economical and different: serve each person their very own hen! The hens take on a flavor-packed garlic spice rub before roasting. Every bit as juicy and succulent as they look.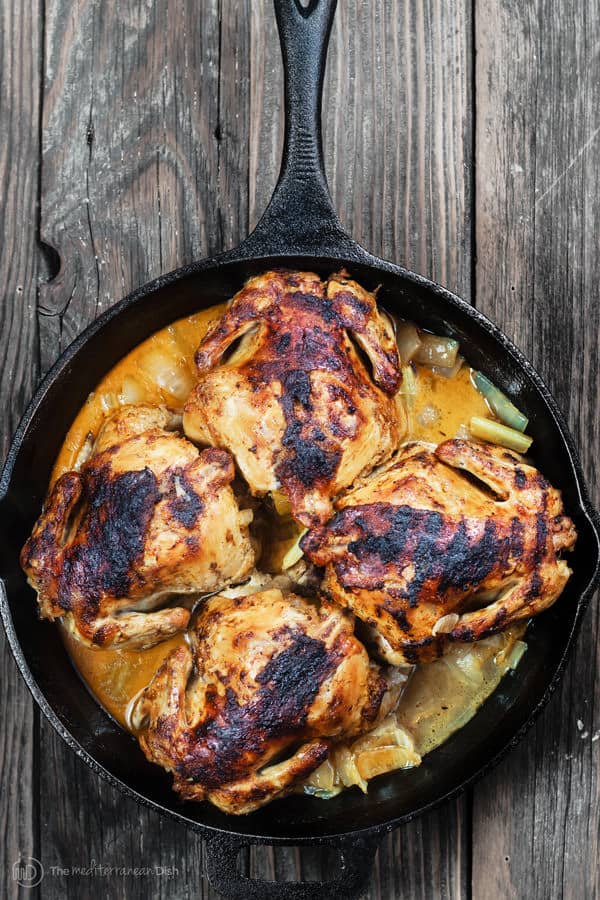 Sides
Classic Greek Spanakopita. Crispy phyllo (fillo) pie with a comforting spinach and feta cheese filling. This is so much easier to prepare than you imagine! Check out the tutorial and video with the recipe.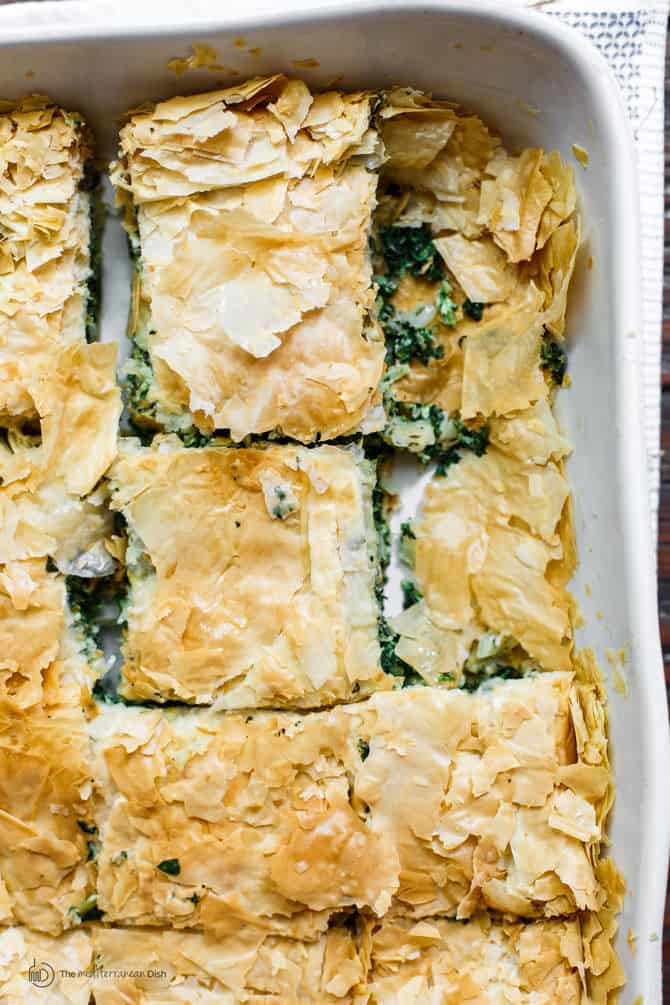 Moussaka: Greek Eggplant Casserole. Layers of eggplant and potatoes with a glorious spiced meat sauce nestled in between! This recipe also comes with a tutorial; and you can prepare it ahead of time and reheat in the oven before serving.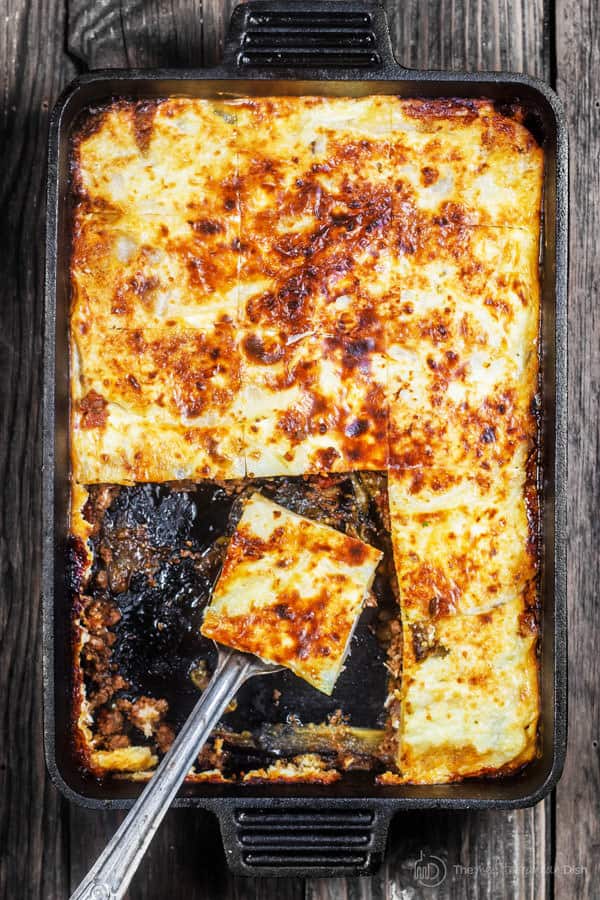 Mediterranean Hashweh Rice with Spiced Ground  Beef, Nuts and Raisins. Layers of texture and flavor in this humble rice dis h.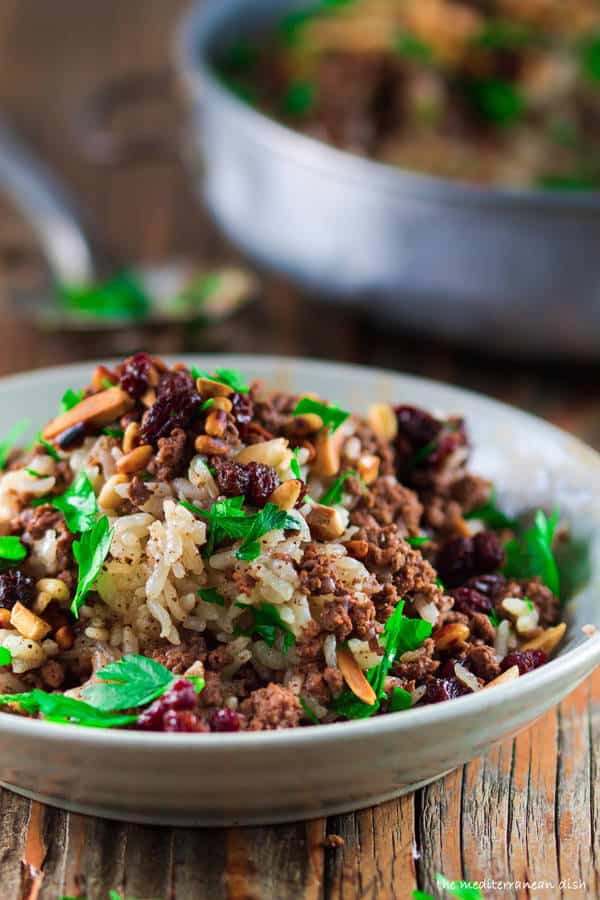 My mom's Stuffed Zucchini. Zucchini –or summer squash, if you prefer– are cored and stuffed with a special Mediterranean rice mixture. Then, they are baked in a light tomato sauce. The step-by-step tutorial is included with the recipe.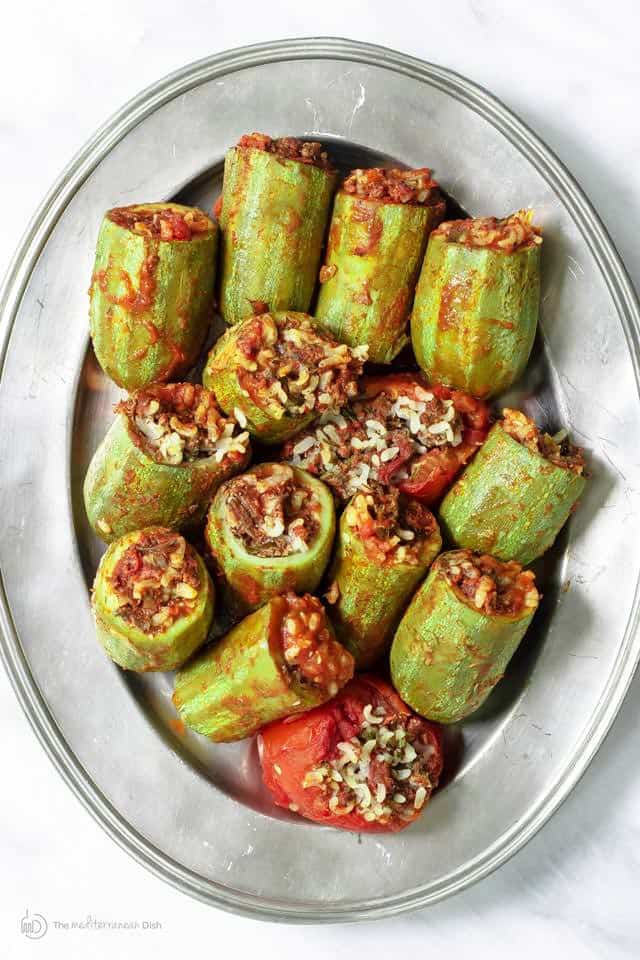 Roasted Greek Potatoes. Some of the lamb recipes above already include potatoes. But if you're looking to make your potatoes separately, these should be it! Potato wedges take on a simple Mediterranean spice mixture, then roasted in a lemony broth with lots of garlic. The BEST!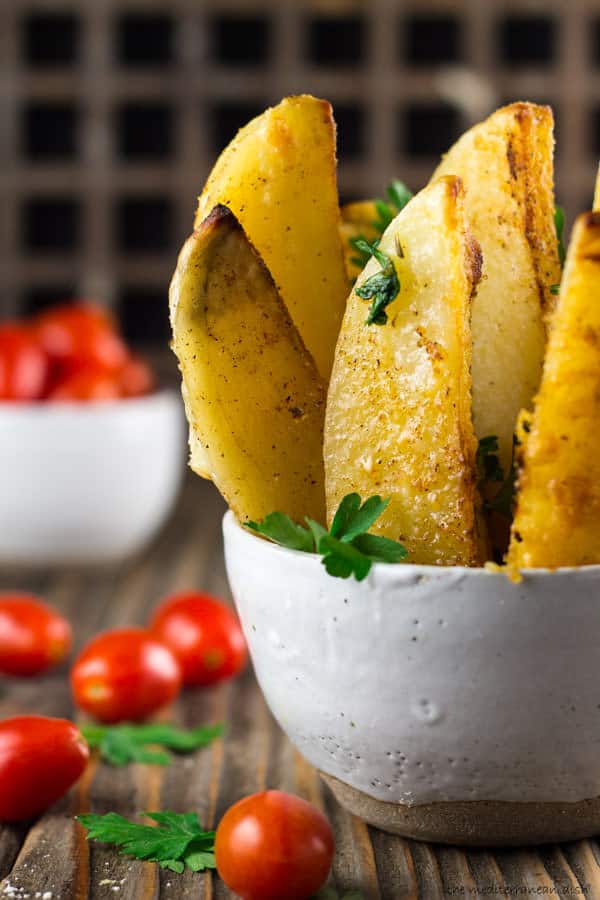 Salads and Such
Mediterranean Fresh Herbs and  Tomato Salad. Here fresh herbs take a star-role just as fresh tomatoes do. Simple, fresh and flavor-packed.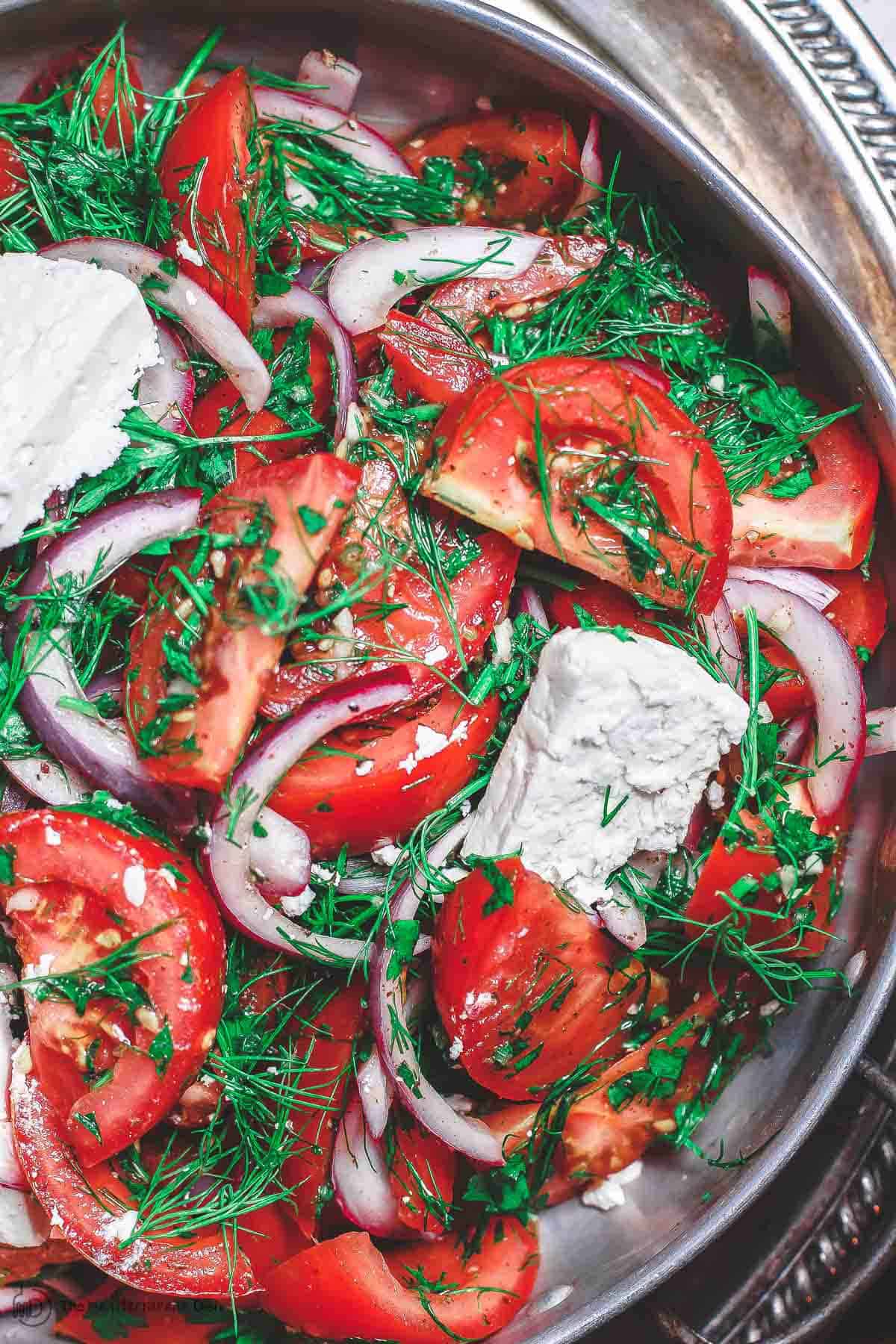 Greek Salad Recipe. Resist the temptation to add lettuce to this classic Greek salad. Serve it simply as they do in Greece with small blocks of feta on top!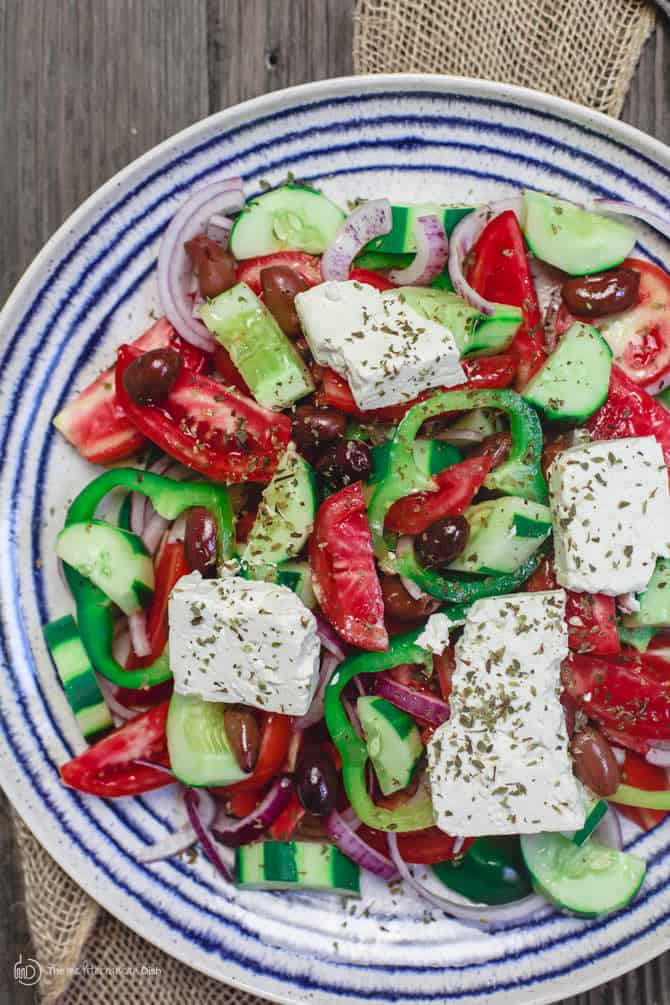 Pearl Couscous Salad. Chockful of chopped fresh veggies, chickpeas, and artichoke hearts! Tossed in a garlic-dill dressing.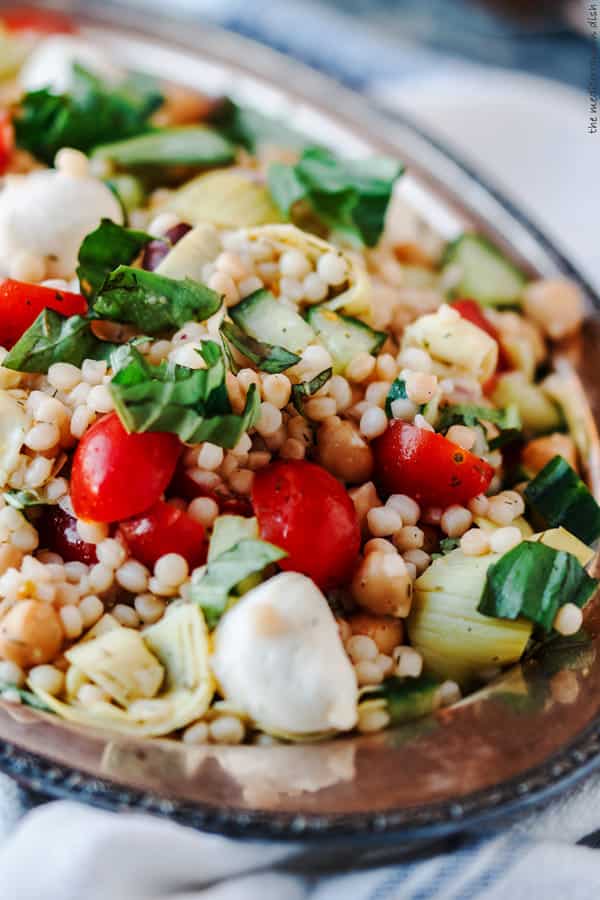 Roasted Red Pepper Hummus (tutorial). Because you can't have a Mediterranean feast without some creamy hummus and pita! If you can handle it, don't skip the second ingredient. The added kick makes a difference.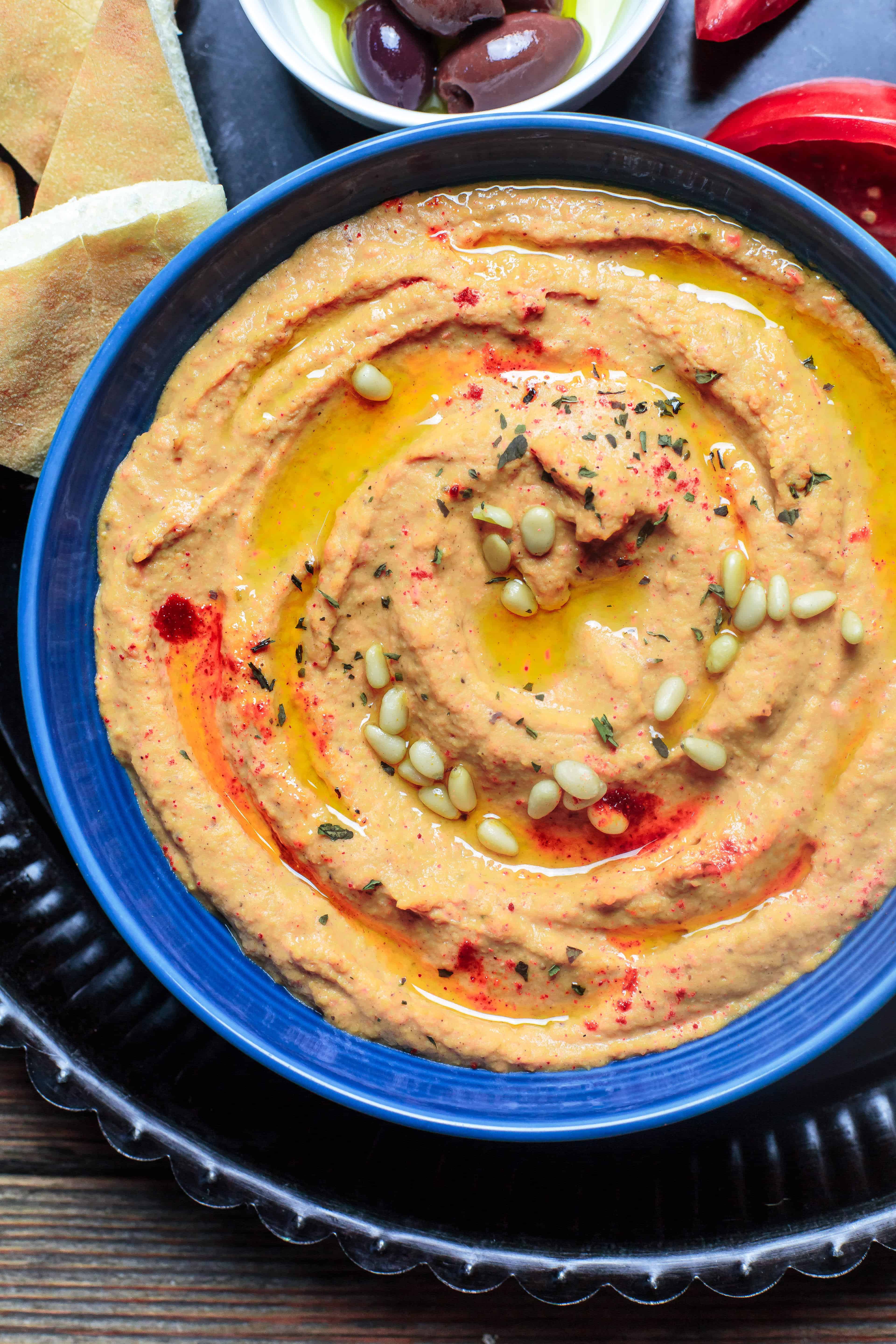 Desserts
Bakalava (tutorial and video). Perfectly crisp, yet appropriately honeyed layers of phyllo
 with my favorite spiced nut mixture of pistachios, hazelnut and walnuts. A guaranteed winner! You'll want to make this one ahead of time.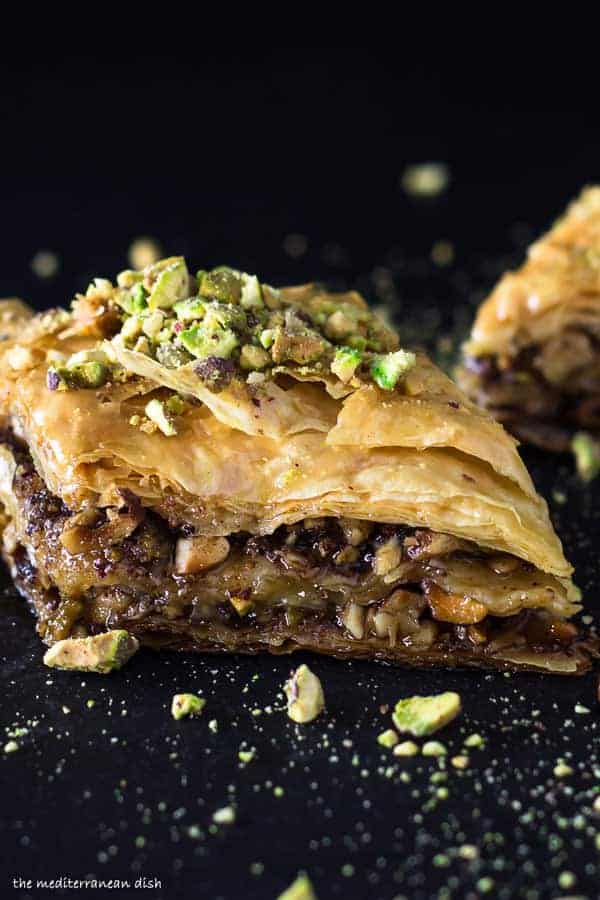 Basbousa: Almond Coconut Semolina cake (tutorial). My aunt Maha's fuss-free recipe, and one of my favorite desserts of all time! An Egyptian egg-less cake made with semolina flour and drenched in cinnamon syrup. The coconut and almond topping adds great texture. You can prepare this cake a night or two ahead of time.