A selection of the top chickpea recipes from around the web! From homemade falafel patties chickpea salads, hearty dinners, and even vegan desserts!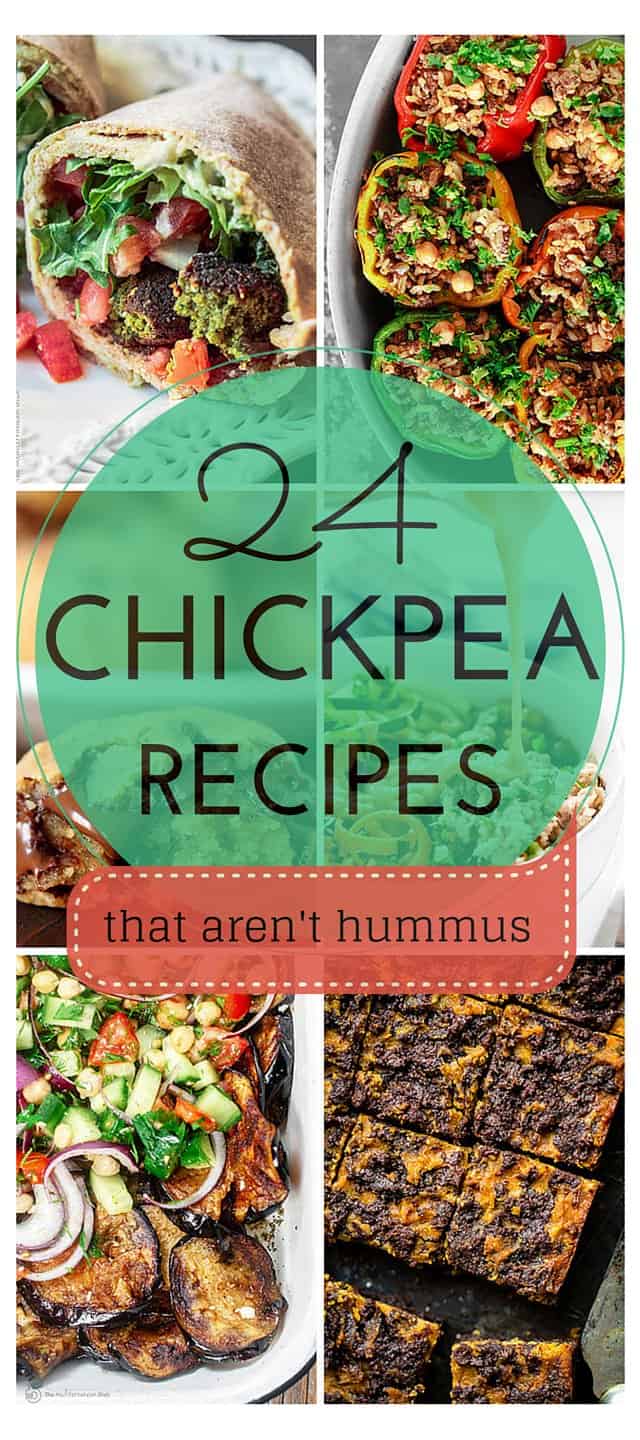 Did you know that chickpeas have been around since the time of ancient Egypt? And they have been a big part of the Mediterranean lifestyle since! So it's fair to say that chickpeas are not as trendy as some might think.
What makes them so popular in today's kitchen is their versatility. Of all the legumes, I probably use chickpeas most. Of course they are a star ingredient in creamy dips like hummus; but there are many more ways to leverage this protein-packed, fiber rich bean.
Today's list of 24 chickpea recipes includes a handful of my own, plus many more recipes from other sites. There is something for everyone on this list, from Chickpea salads and small plates, to chickpea dinners and even vegan desserts.  Enjoy!
24 Awesome Chickpea Recipes that Aren't Hummus
Chickpea salads and small plates 
Israeli Couscous Salad –The Mediterranean Dish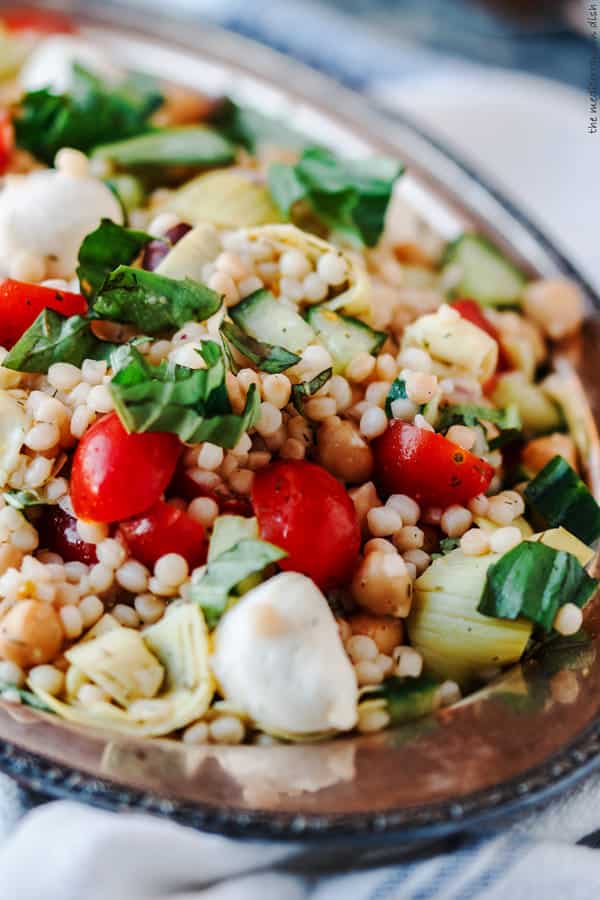 Green Goddess Quinoa Bowls–Greens & Chocolate
Basmati and Wild Rice with Chickpea and Currents–The View from Great Island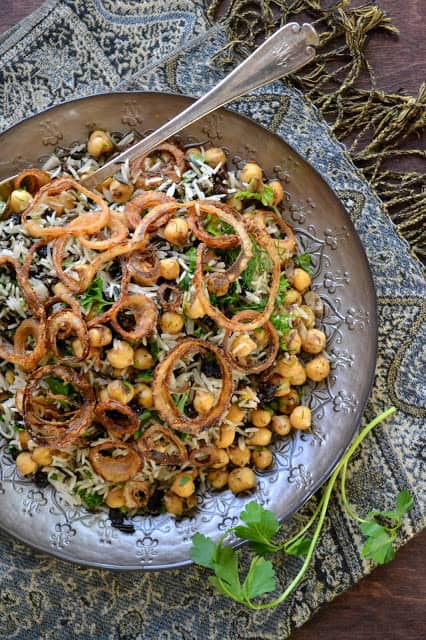 Vegan Kale Caesar Salad--Fannetastic Food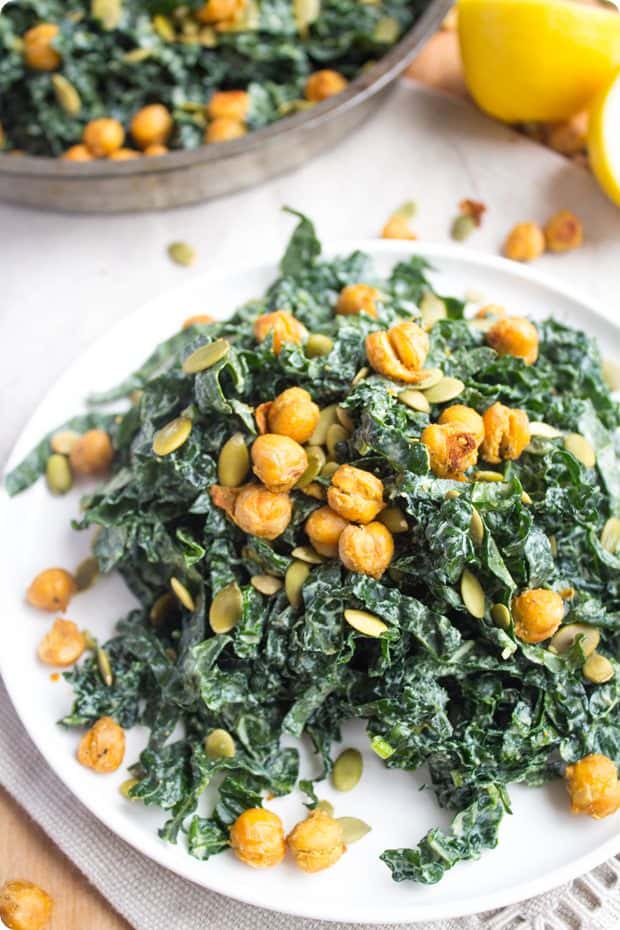 Three Bean Salad–Country Cleaver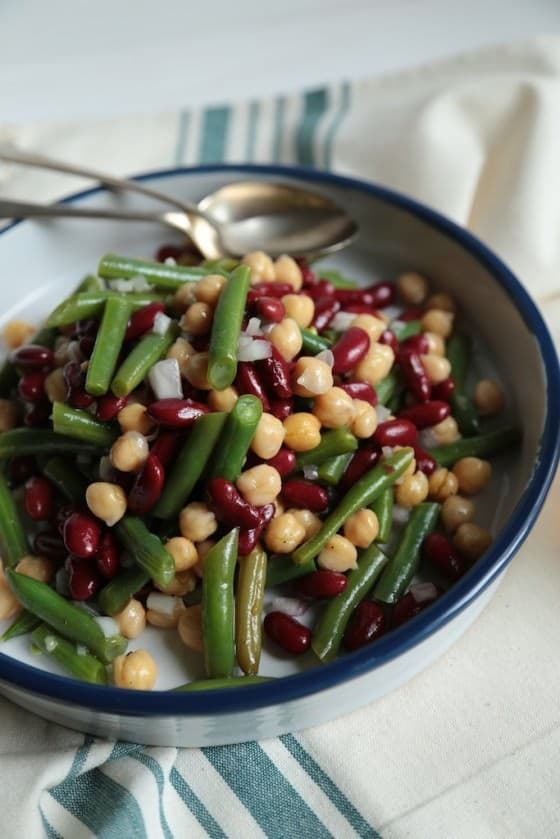 Thai Tuna Power Bowl–A Cookie Named Desire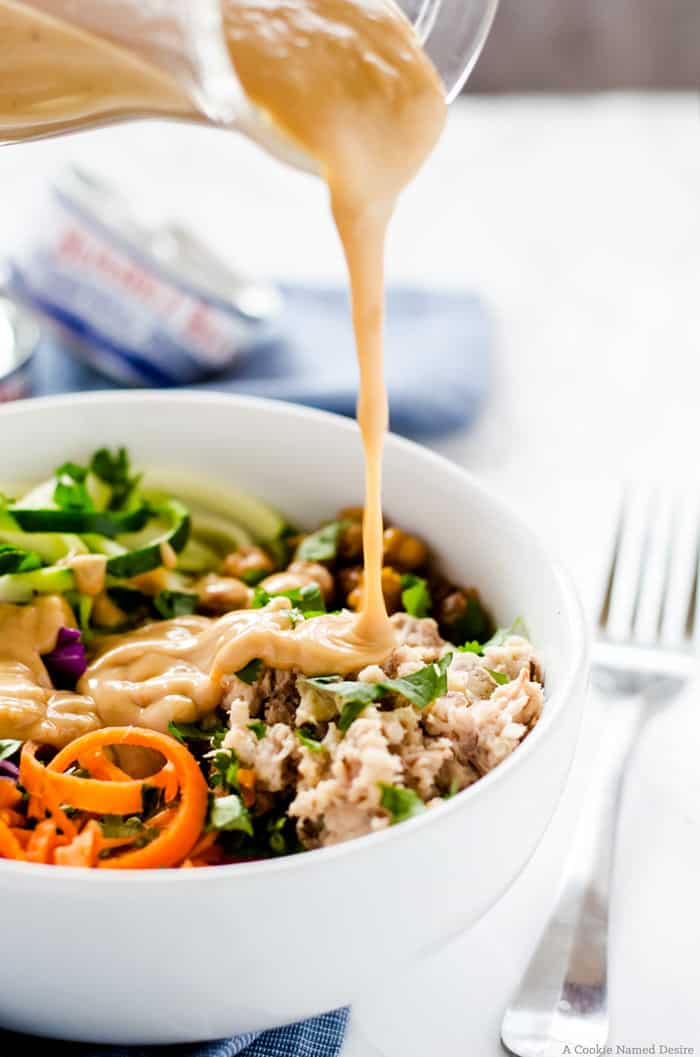 Buffalo Chickpea Salad–Kitchen Treaty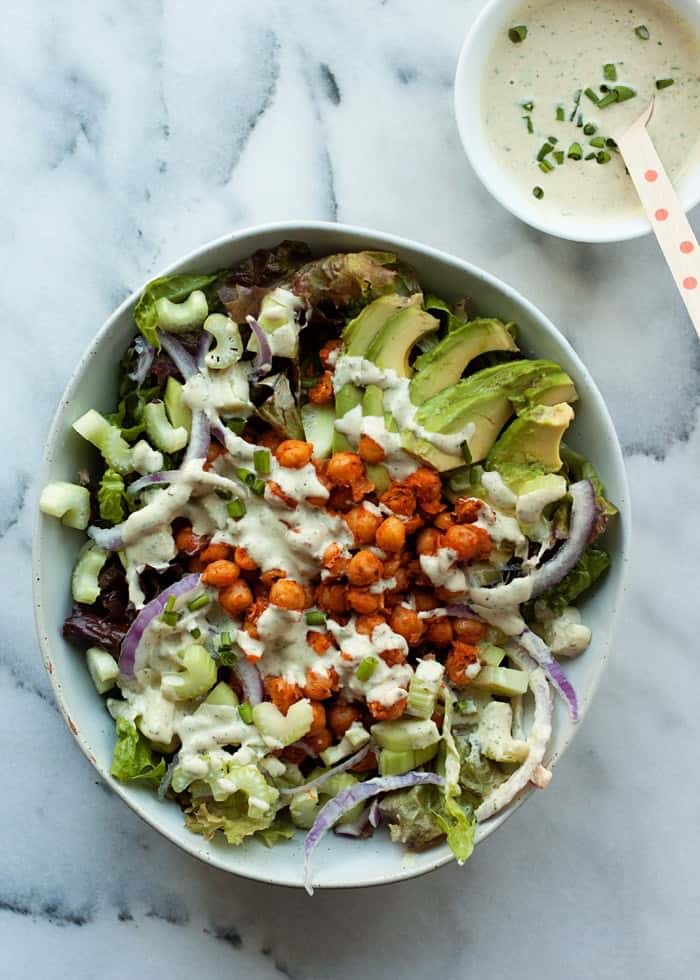 Chickpea Salad with Za'atar and Fried Eggplant  — The Mediterranean Dish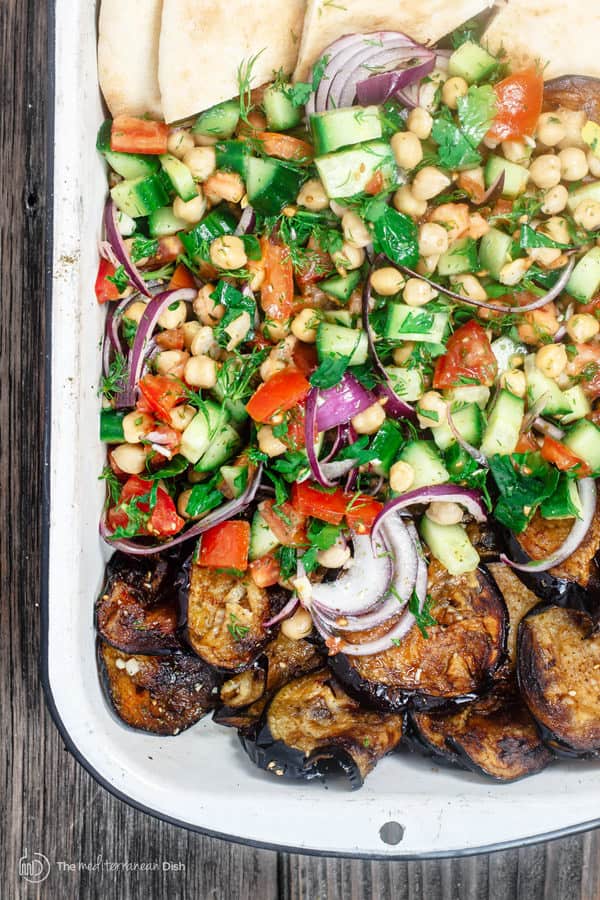 Deconstructed Baba Ganoush with Beets and Za'atar–Little Ferraro Kitchen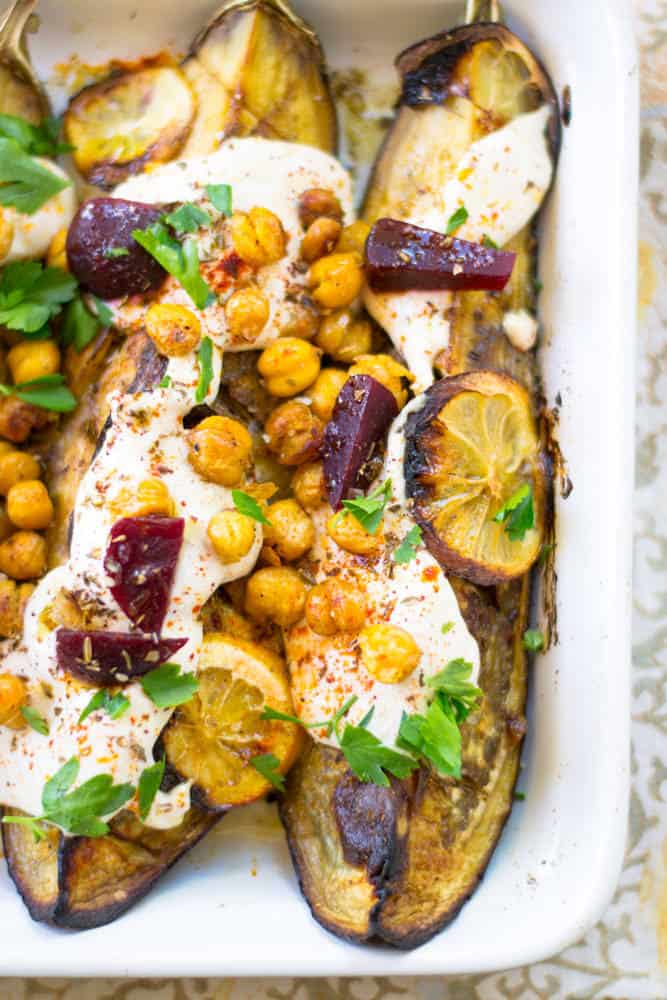 Curried Chickpea Salad–Eating Bird Food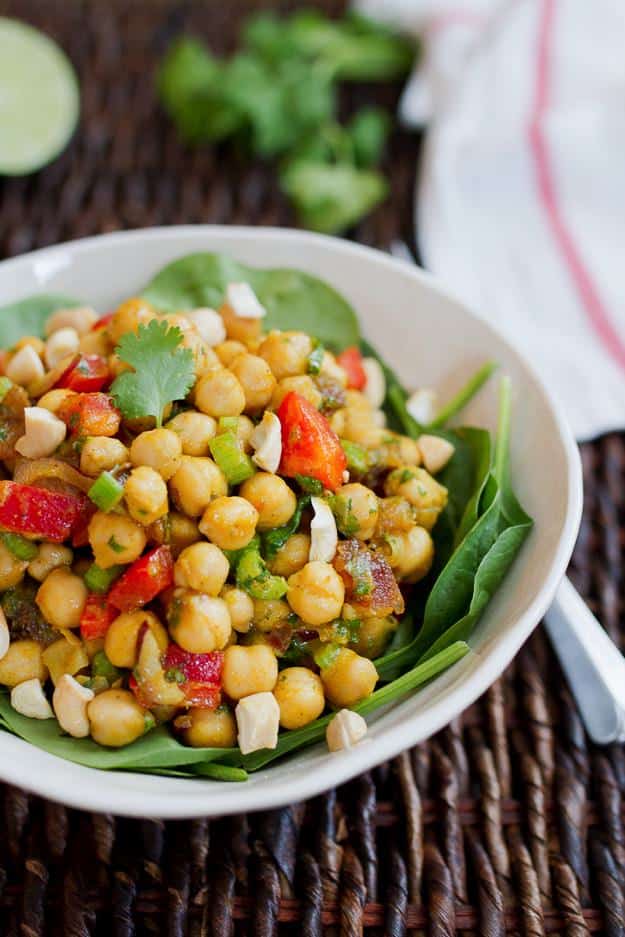 Chickpea dinners 
Mediterranean Cauliflower and Chickpea Stew — The Mediterranean Dish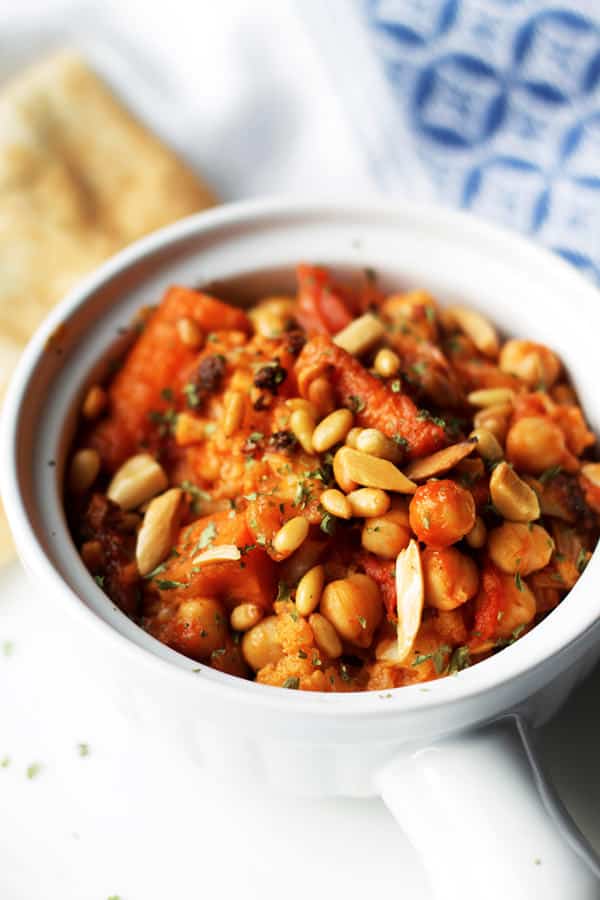 Saffron Vegetable Soup with Quinoa— Flavor the Moments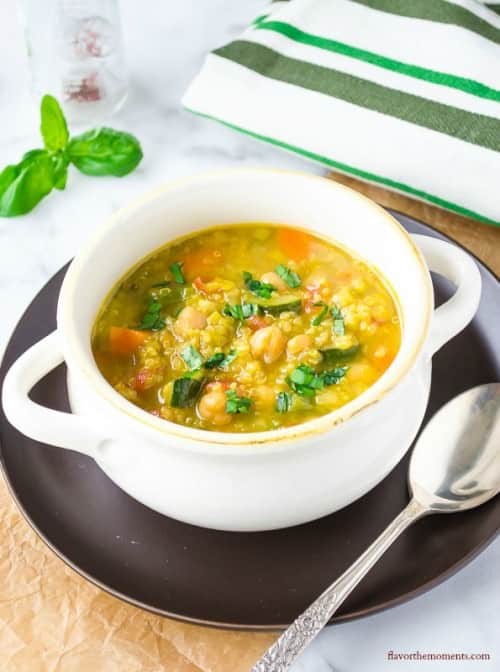 Chickpea Mushroom Marsala over Polenta–Connoisseurus Veg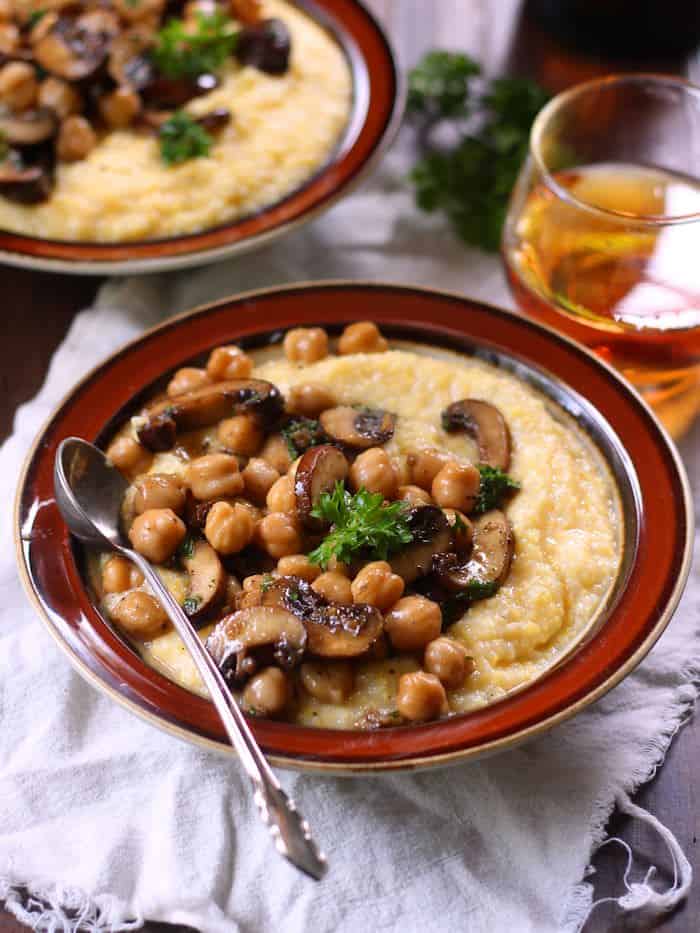 Orzo with Tomato Braised Zucchini and Chickpeas–The Mediterranean Dish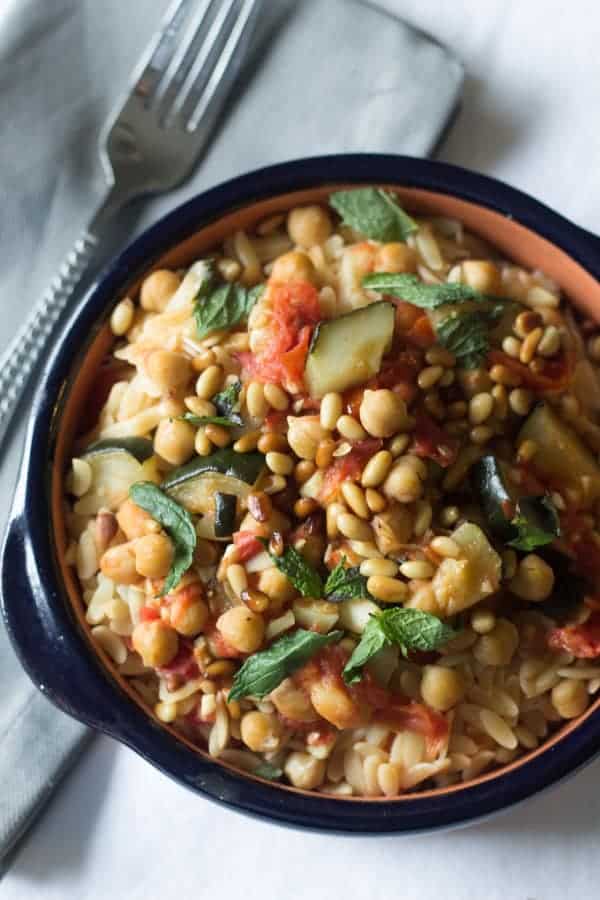 Parsnip and Shrimp Risotto with Chickpea Alfredo Sauce–The Roasted Root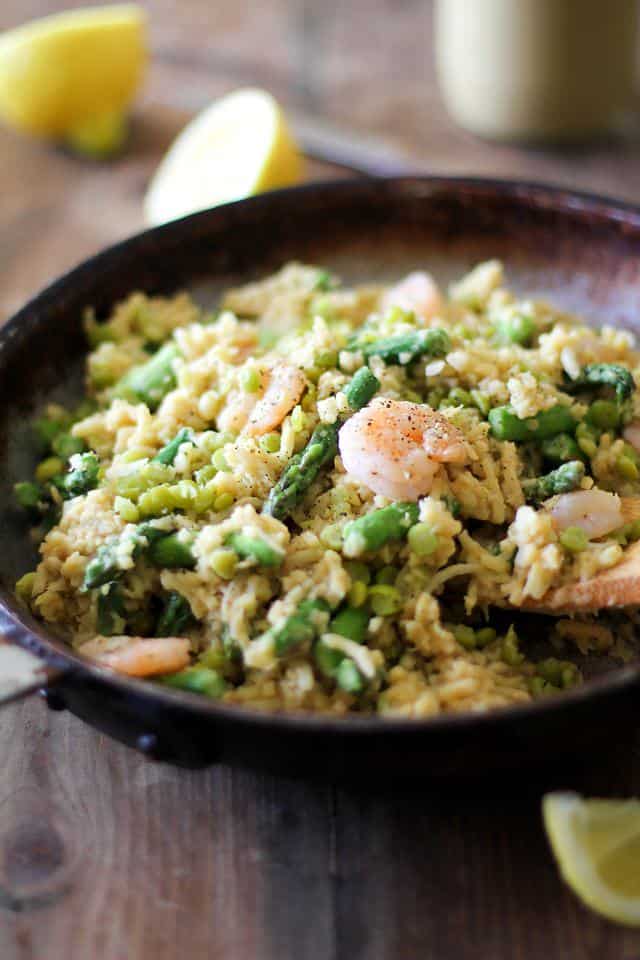 Mediterranean-Style Stuffed Peppers–the Mediterranean Dish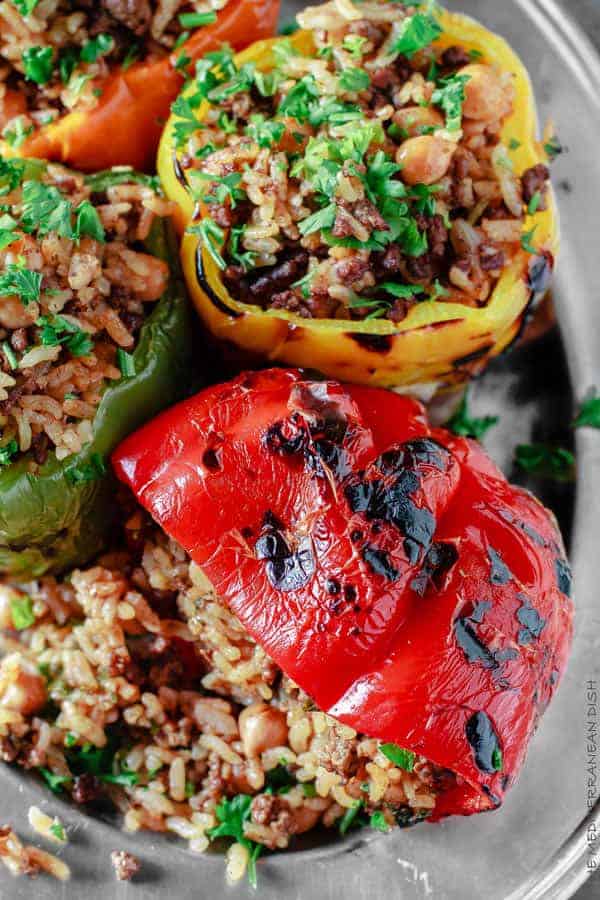 Slow Cooker Turkey Chickpea Chili–Kristin's Kitchen
Italian Sausage Minestrone with Chickpeas and Artichokes — The Mediterranean Dish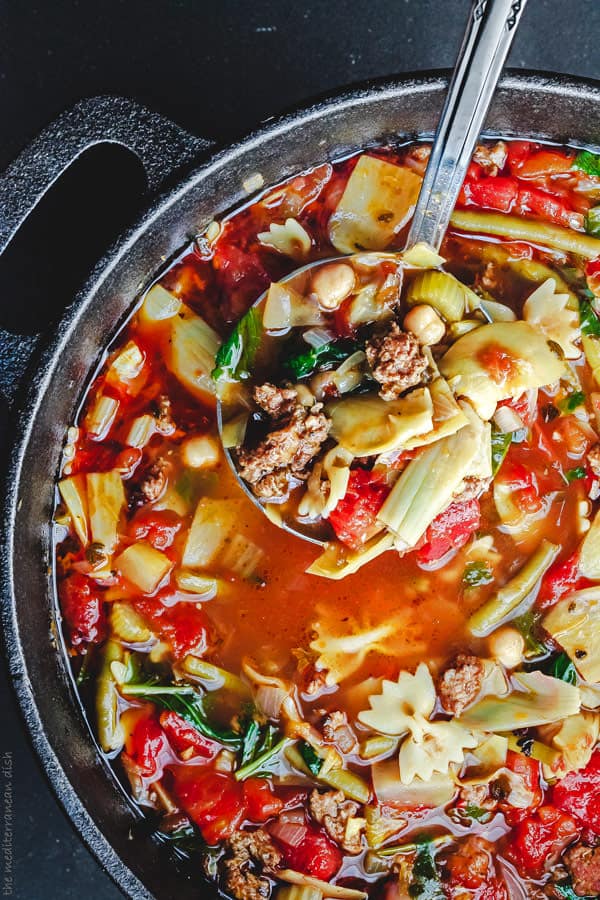 Cajun Chickpea and Sweet Potato Burgers— Peas and Crayons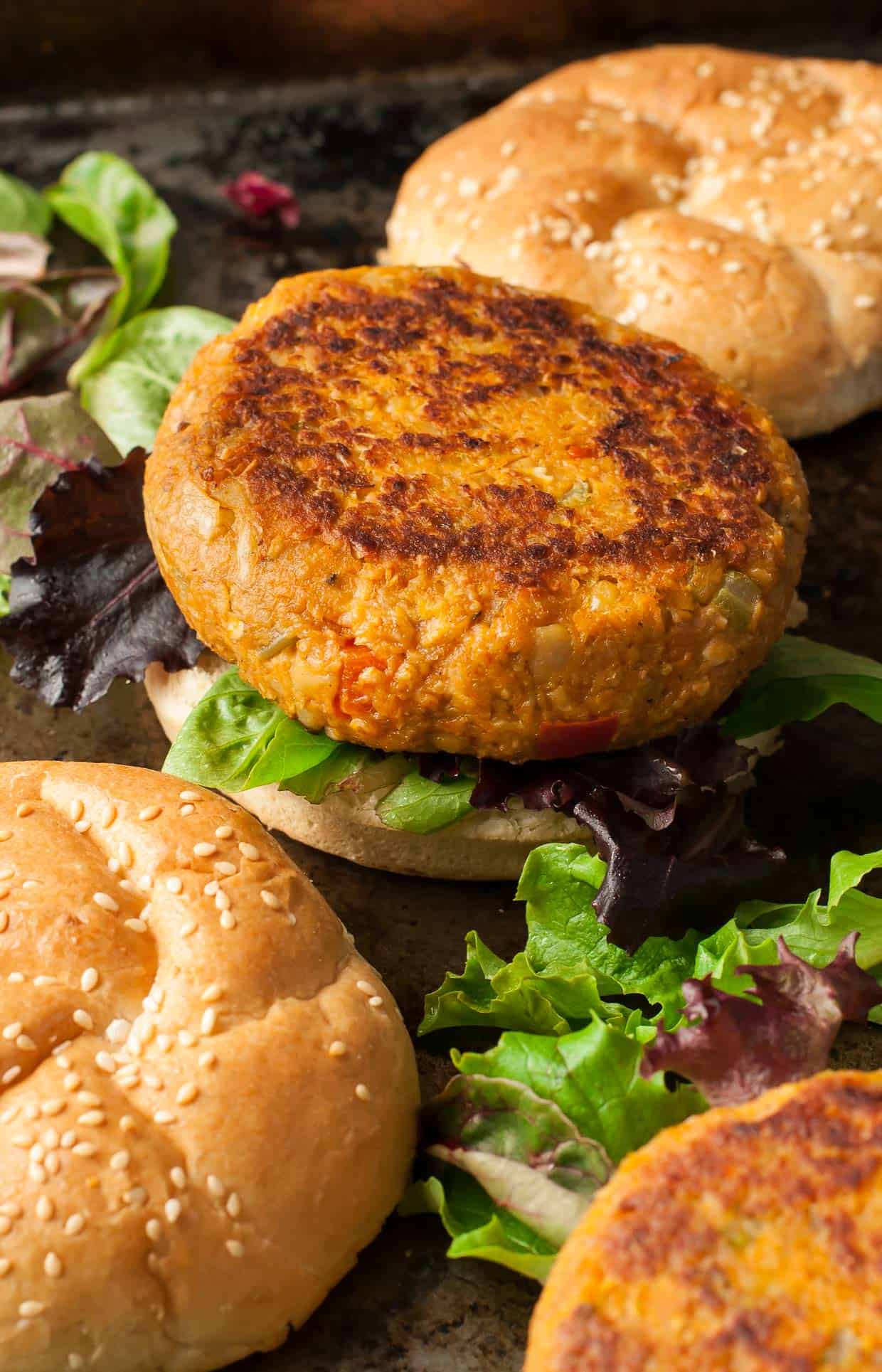 Authentic Middle Eastern Falafel— The Mediterranean Dish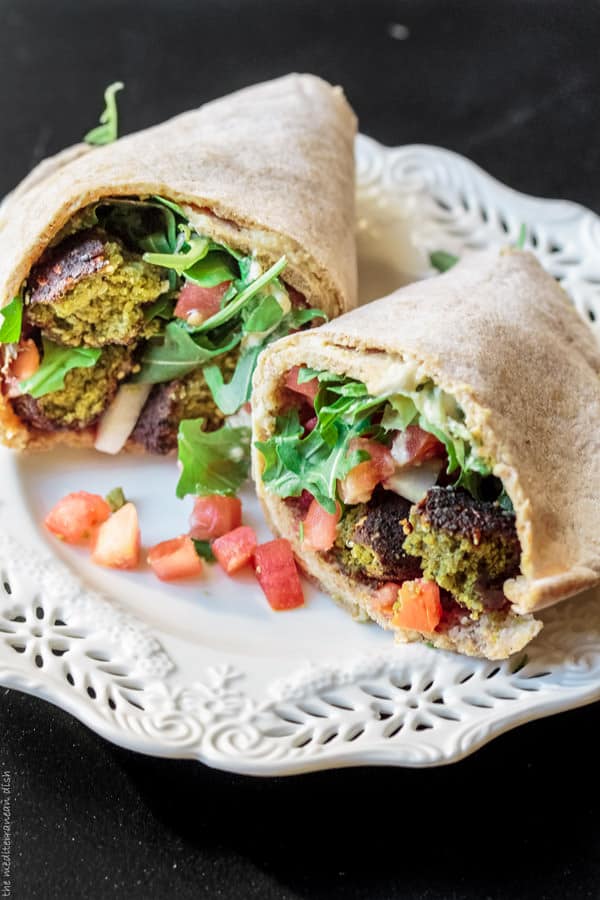 Mediterranean Potato Hash with Asparagus, Chickpeas and Poached Eggs — The Mediterranean Dish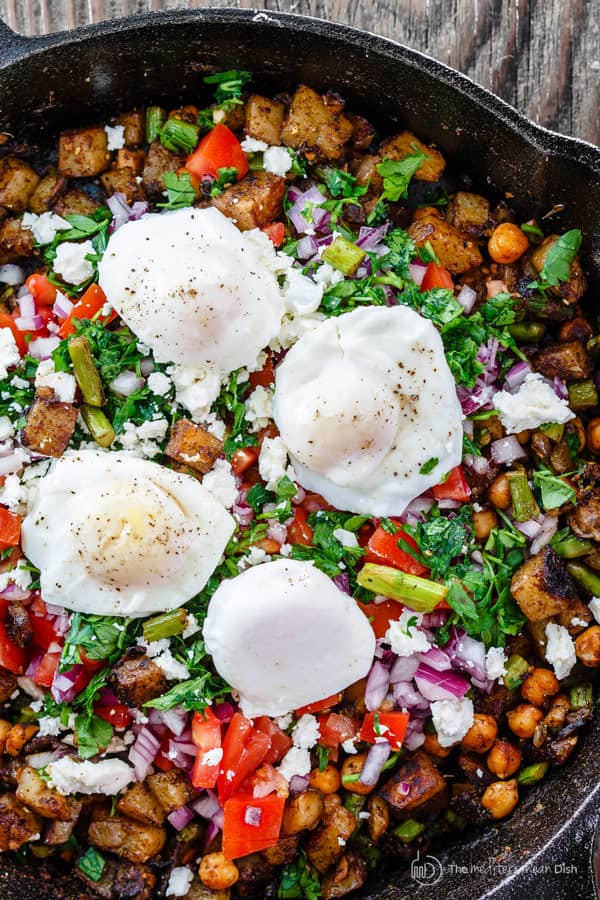 Chickpea desserts
Chickpea Cookies–Texanerin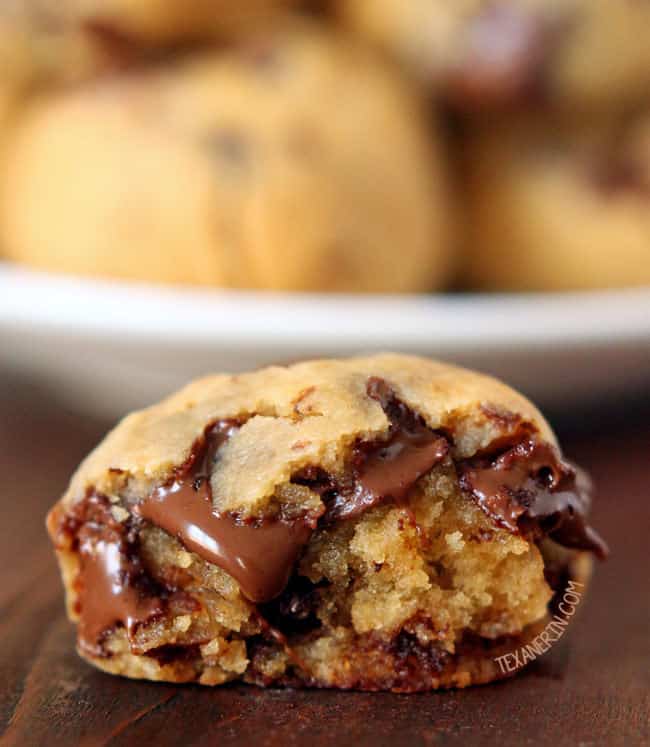 Vegan Brownies with Peanut Butter Cookie Dough–Food Faith Fitness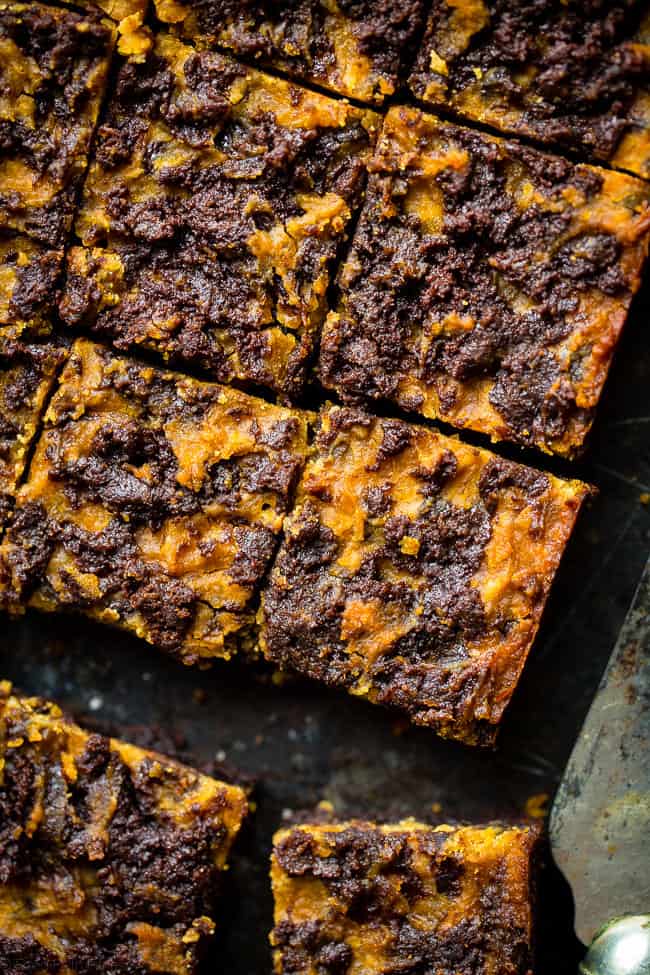 Chocolate Chickpea Cake–Alida's Kitchen