We are talking today about ways to use perfectly ripe tomatoes! And I have a list of 10 easy and delicious fresh tomato recipes for you…plus, my tips for selecting ripe ones…
If you look closely at the Mediterranean diet and Mediterranean cuisine in general,  three ingredients will stand out as having a prominent role: olive oil, tomatoes, and vegetables.
I rely very heavily on tomatoes for salads, sauces, and saucy dishes like this cauliflower and chickpea stew or this spicy baked shrimp dinner. But today, we're focusing on fresh tomato recipes to help you use up ripe tomatoes!
How can you tell if your tomatoes are ripe?
In my opinion there is almost nothing better than the taste of a perfectly ripe tomato!
A perfectly ripe tomato, is, first of all, still somewhat firm but yielding slightly to the touch. The skin is glossy. And you can easily smell the tomato's fragrant and fruity scent.
I generally keep my tomatoes in a bowl on the kitchen counter; unless they are too ripe. And when I have tomatoes that are not perfectly ripe and ready for use, I simply employ the paper bag trick–put them in a paper bag with a banana or apple and check up on them in a day or two.  
Okay, so what to do with those perfectly ripe tomatoes? I have selected 10 of my favorite tomato recipes to share with you today. Here we go…
10 Fresh Tomato Recipes with a Mediterranean Twist:
Easy One-Skillet Mediterranean Chicken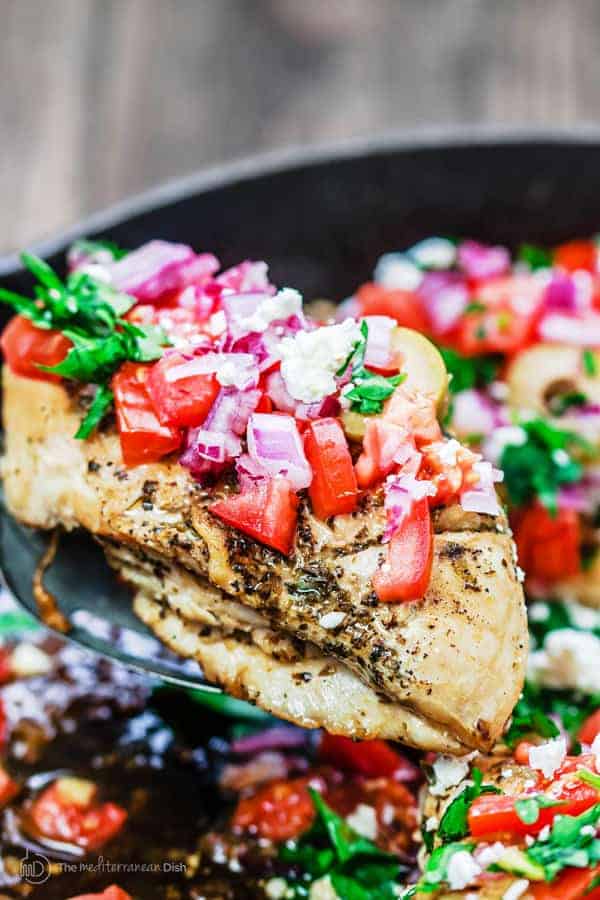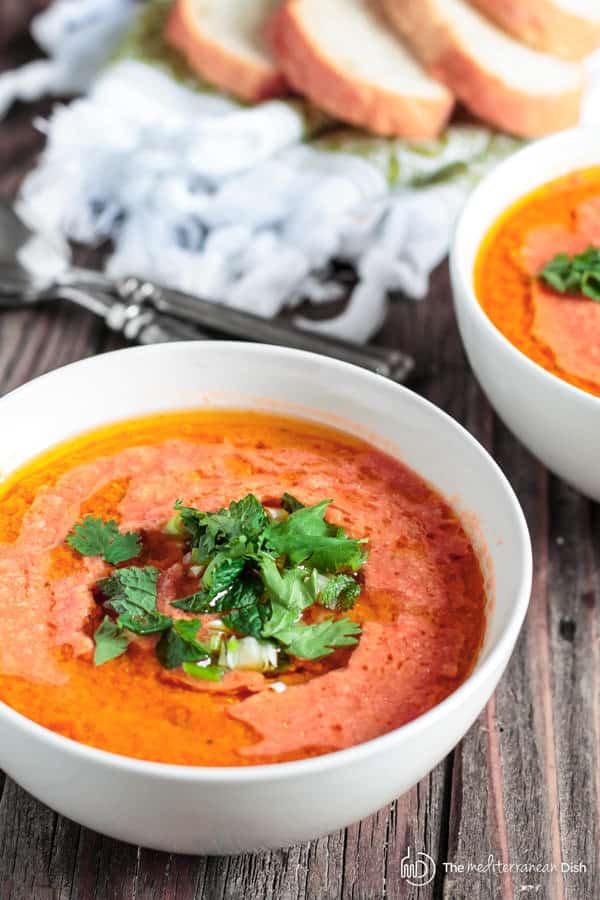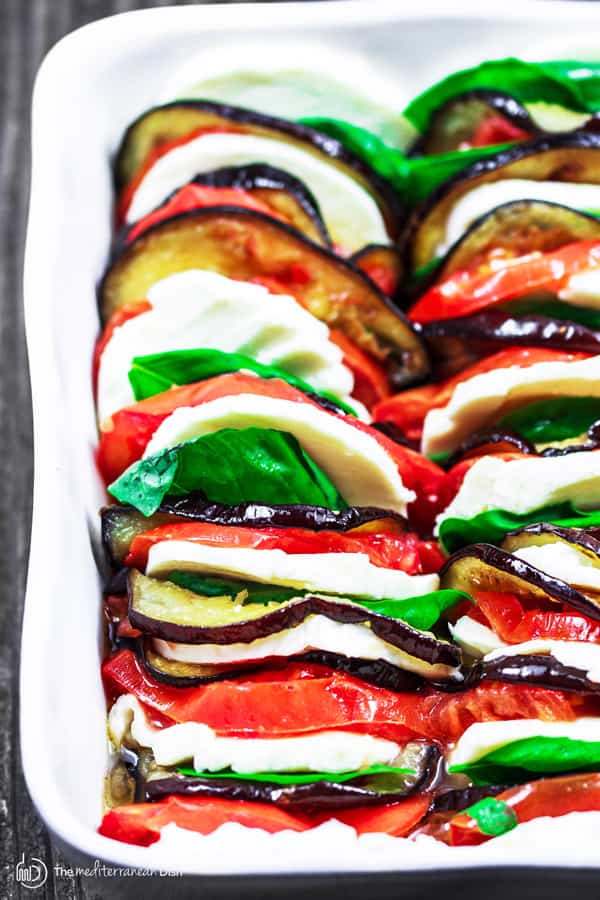 Mediterranean Grilled Zucchini Boats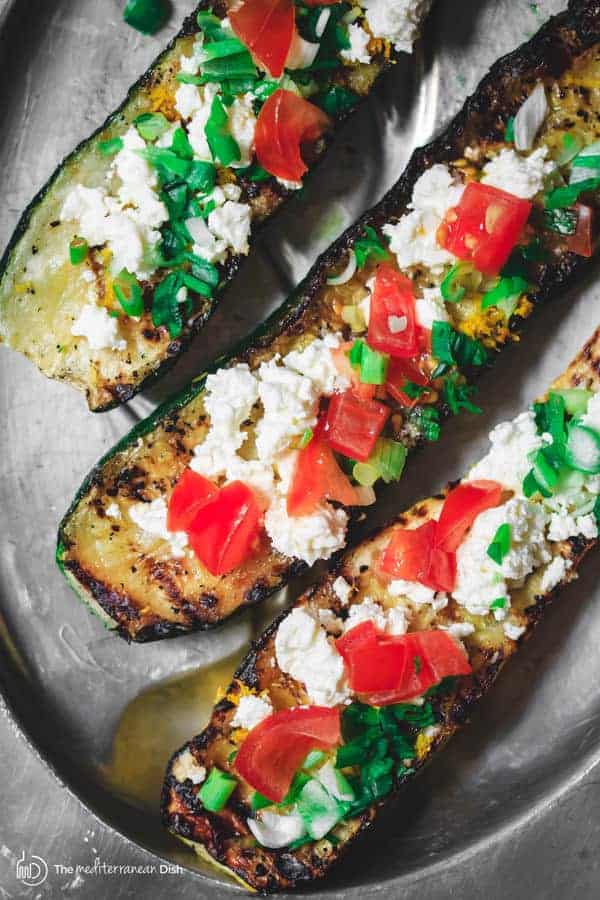 Simple Oven Roasted Tomato with Thyme and Feta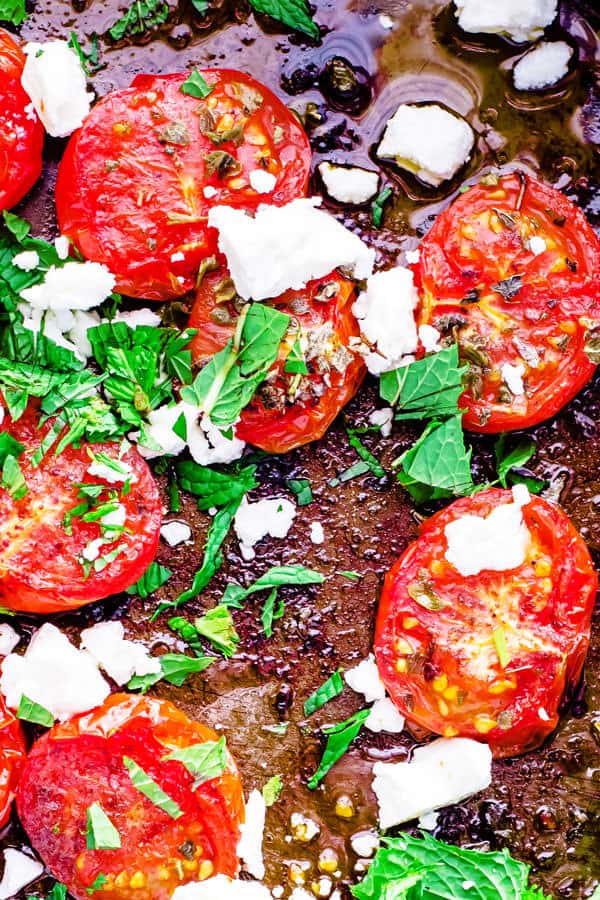 Chorizo, Tomato and Charred Corn Recipe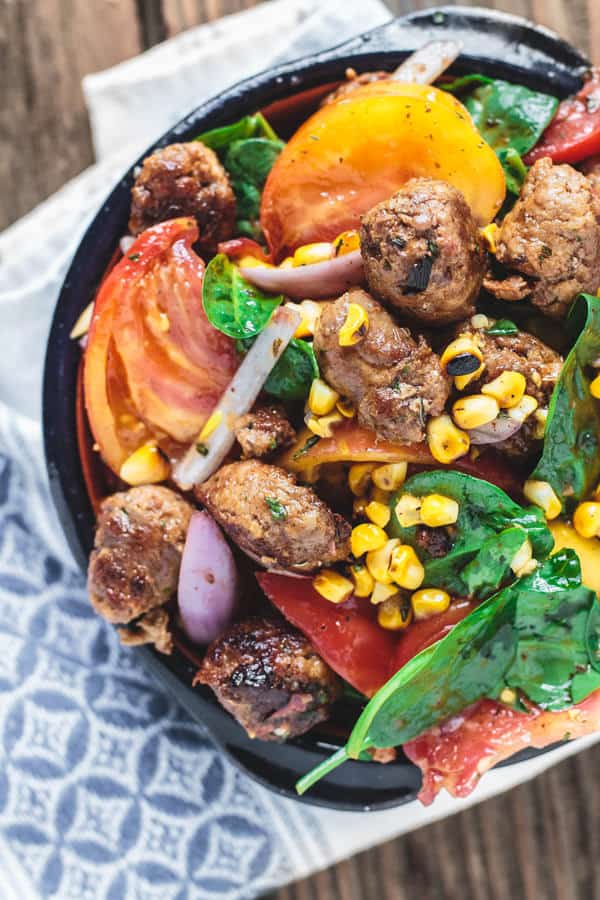 Turkish-Inspired Fried Eggplant, Green Peppers and Tomatoes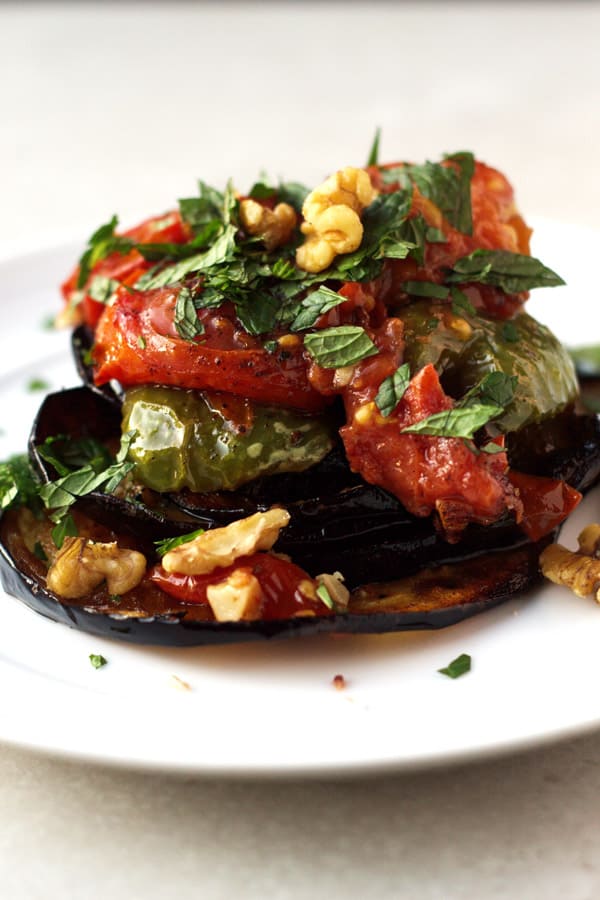 Mediterranean Fresh Herbs and Tomato Salad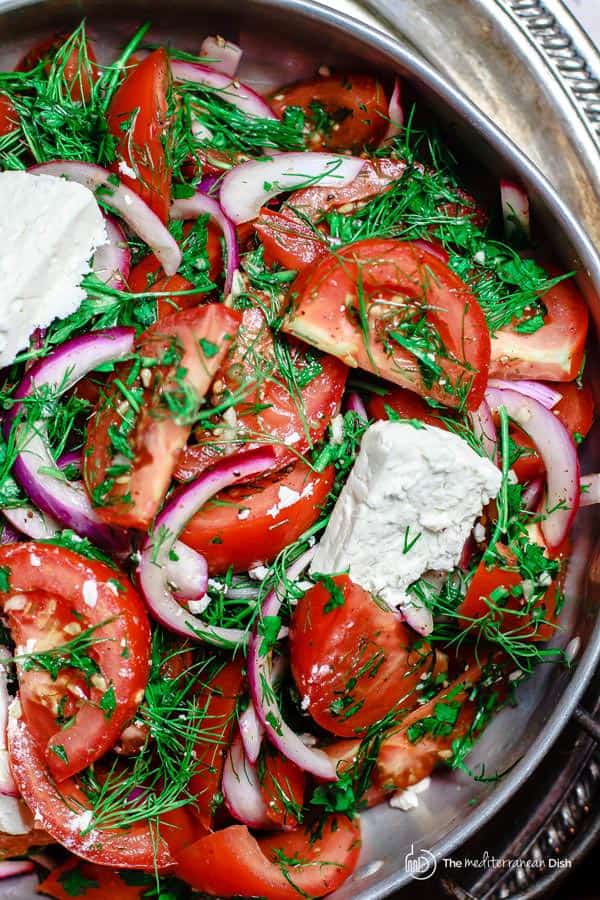 Shrimp and Zucchini Panzanella Salad